Hi Lovelies,
Welcome back! And welcome if You are new here xoxo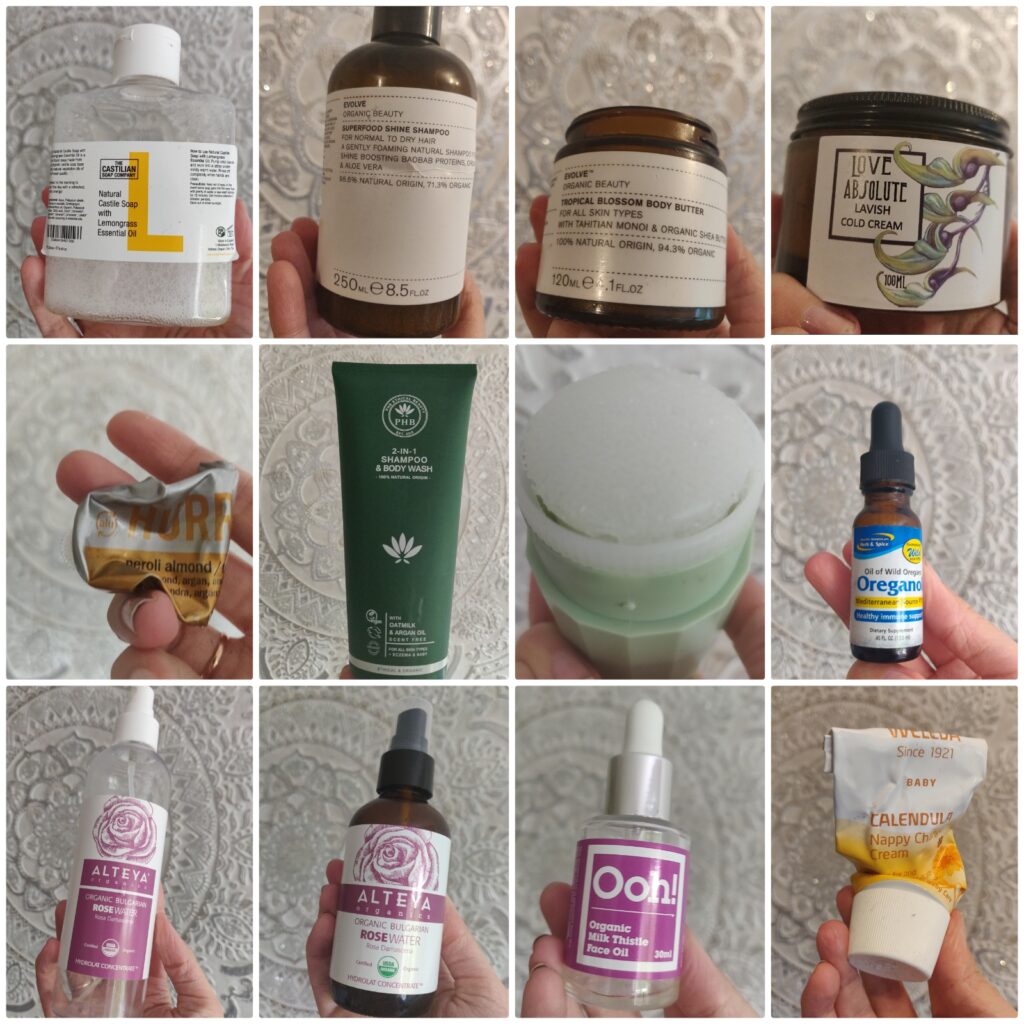 Hope all of You are great and enjoying summer!
Empties time 🙂
*Pictures collaged in random order. After ten years of blogging, I find these posts a bore, but at the same time I feel it is important to show You my empties, so You would see that the products I review and use are actually the same products. Many of these products will have their reviews, be sure to type the name of the brand into the search box if You want to know more. Or ask questions on my page on IG 🙂
FABULOUS GREEN BEAUTY/WELLNESS PRODUCTS I WILL REPURCHASE
Boiron Oscilloccocinum
2 x Sambucol + gummies
Nature's Answer Cranberry Extract
California buffered vitamin C
NAHS OreganolP73
Yogi Throat Comfort Tea
Hifas De Terre Cordyceps
Check iHerb for Boiron, Sambucol, Now Foods & more 
Code CDI1500 saves $£€ for Your first order
EnerC
Dr.Hauschka Rose Day Cream
Weleda Nappy Rash Cream
Greenfrog Botanic Shampoo Bar Argan & Rose
Alteya Organics Rose Water x 2 + Chamomile Water
Ayumi Sandalwood Scrub
Check Love Lula for Ayumi, Inika, EnerC, Alteya Organics & more
Pure Anada Balancing Shampoo Bar
Living Libations Everybody Loves The Sunshine With Zinc Beach Balm
SAVE 15% WITH GREENLIFEINDUBLIN15 AT LIVE IN THE LIGHT (UK)
Evolve Organic Beauty Tropical Blossom Body Butter
Evolve Organic Beauty Hydrate & Protect
Check The Dutch Health Store for Evolve Organic Beauty, Living Libations & more
---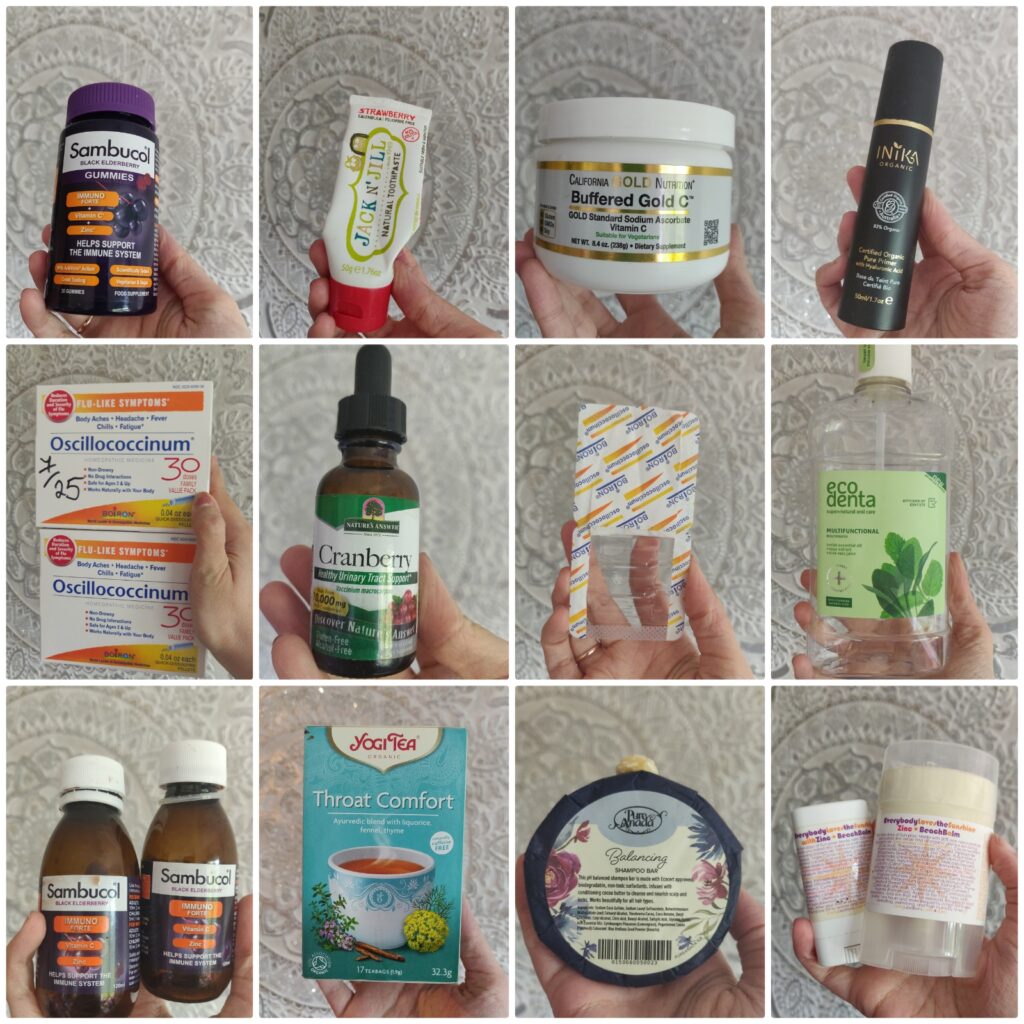 GREAT NATURAL ITEMS I WON'T GET FOR NOW DUE TO THE SIZE OF MY STASH/ OTHER
Ecodenta mouthwash
Love Absolute Lavish Cold Cream
Ooh! Organic Milk Thistle Face Oil
Evolve Organic Beauty Superfood Shine Shampoo
Castilian Soap Company Lemongrass Castile Soap
Ere Perez Multiple in Healthy
Kosas lipstick (red)
---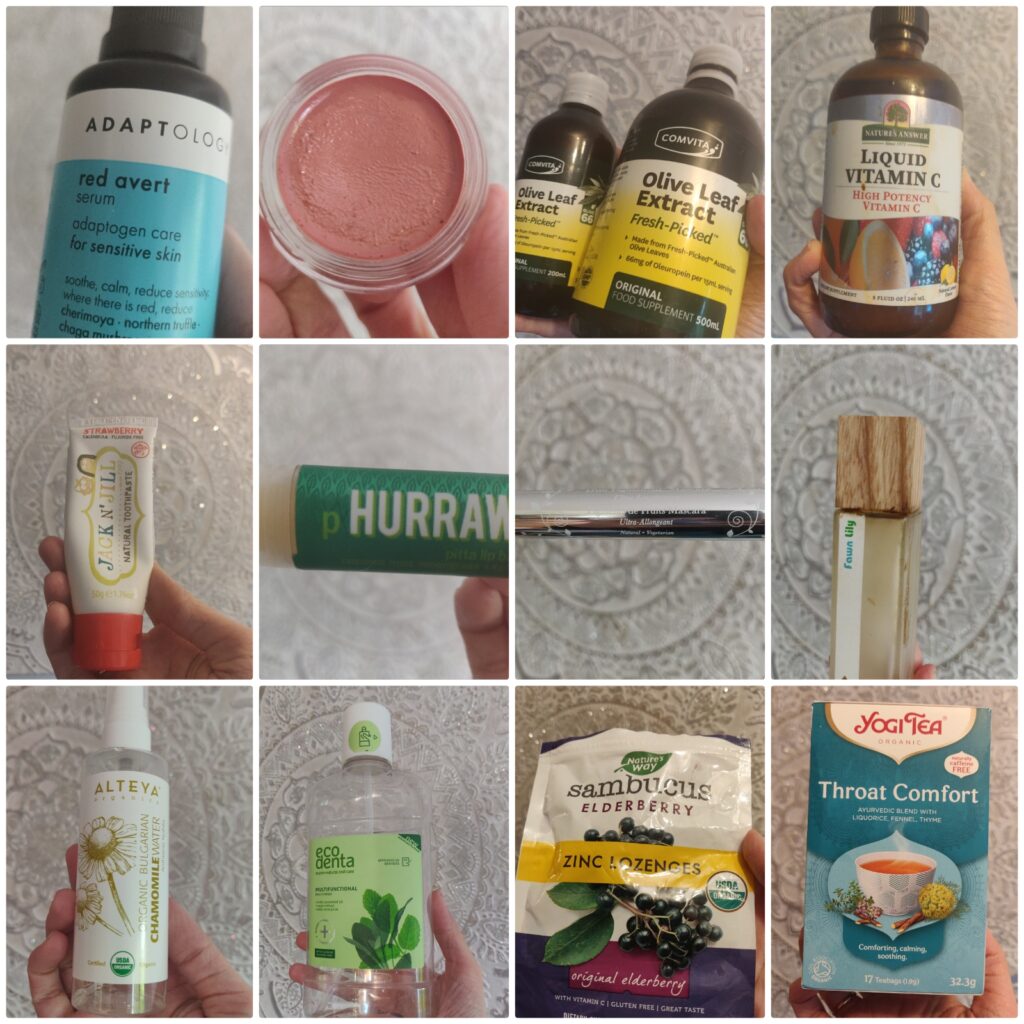 NATURAL PRODUCTS I WON'T BE GETTING AGAIN
PHB Ethical Beauty 2 in 1 shampoo & wash
100% Pure Maracuja mascara
Myro deodorant
Adaptology Red Avert Serum
Hurraw Pitta Lip Balm
Comvita Olive Leaf Extract x 2
That's all for today, thanks for reading! I appreciate You taking Your time of Your day to read my posts.
What have You finished lately? Repurchasing? Not? Do let me know.
Sending LOVE & LIGHT!
Renata.

see everything I own