Hello Lovelies,
Welcome back! And welcome if You are new here xoxo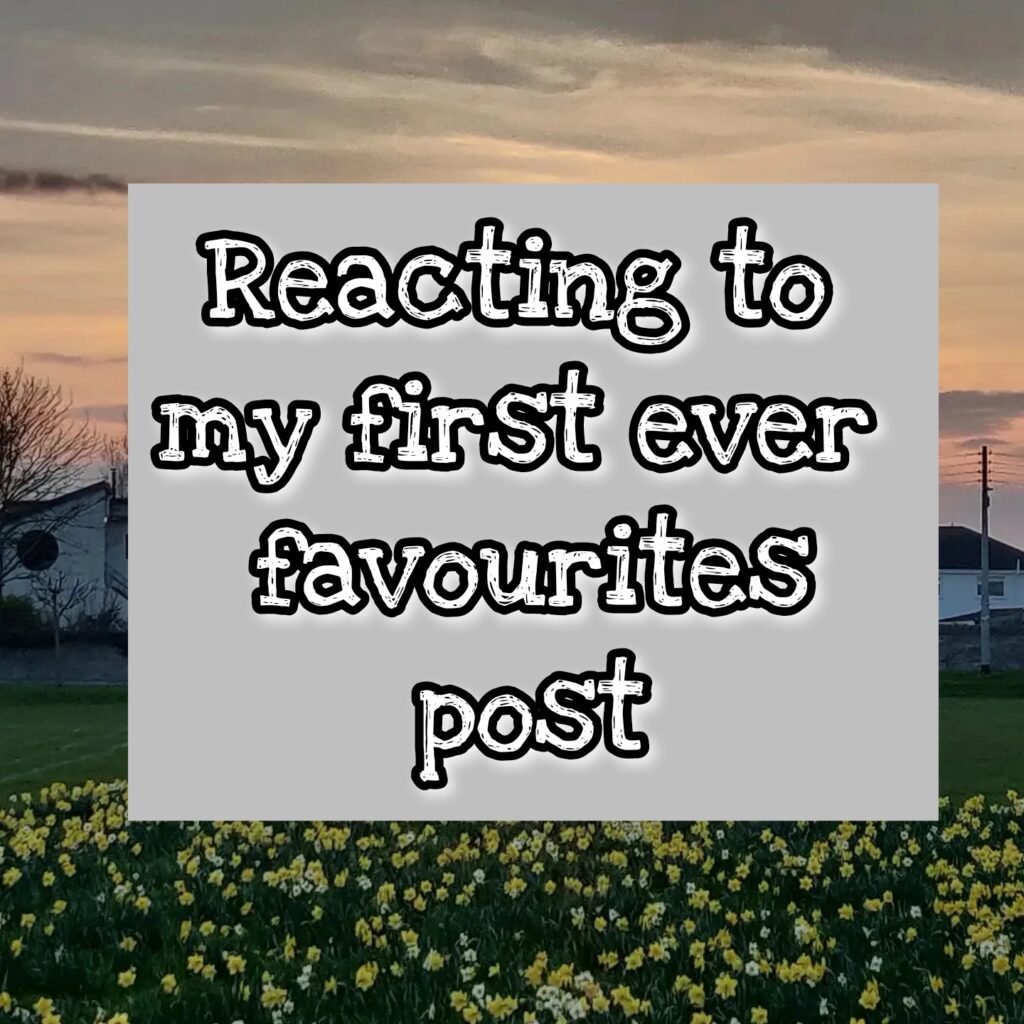 How are all of You, I hope You are well? After a bit of reset I am back to blogging with a fun post – reacting to my first ever FAVOURITES post. At least I am hoping it will be fun, I haven't read it yet myself and I obviously can't remember what I wrote in 2016. Btw, many thanks to all of You who sent links and helpful info on healing Lyme disease – You know who You are!
I am sure I told You a thousand times, but I had another blog prior to moving to my own website. I recently had an idea of reacting to some of my old posts, so this is a start of a series, hope You will enjoy it and find it helpful. It will be a fun journey to me too, to see which products stood the test of time. I am someone who sticks to favourite products like glue, but sometimes life happens, brands sell out or go bust, sometimes they vanish from my favourite shops and I do not follow them further, and so on and so forth. In fact that will be another post pretty soon, I have a draft on products I miss for ages now.
Anyhow, let's get started reacting to my old favourites from 2016, shall we?
See original post here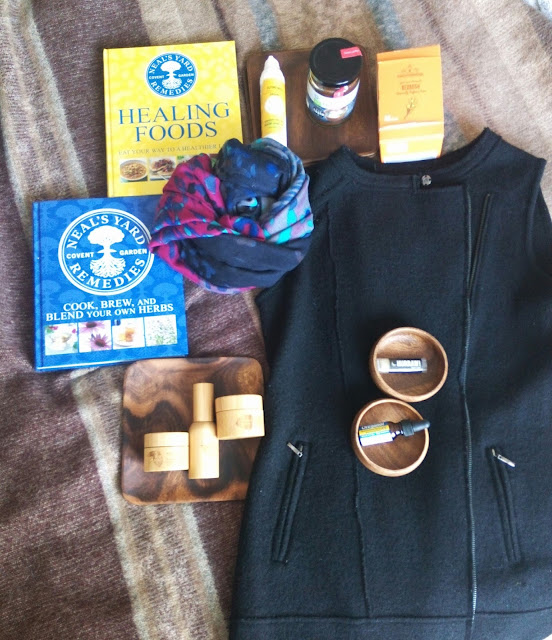 Ahh, the old days of blogging! Looking at this picture I am happy to say I still have vast majority of the products, apart from one that the brand discontinued. So this shall be good 🙂
Wool throw
I still have the same throw and it is going strong. I got it for a very good price at TKMaxx. Love that store to bits! Some people hate it, some love it – I happen to love it. If You overlook the lack of styling, there's  treasures to be found – like natural materials clothes and homewares, natural beauty products (sadly in the sea of greenwashing ones) and of course odd designer pieces at 70% off! I believe I paid 35eu for this throw and if it lasted me to this day, that's money well spent if You ask me.
Leopard print scarf
I still have this too. It was part of my first ever Instagram giveaway win from Studio78 – it came with a bronzer and cream eyeshadow. The scarf is all bobbly by now but I can't bear to part with it, it is leopard print for goodness sake 🙂 It served me very well, I used it for many winters and have so many good memories attached to it. I am about to review and clear out my winter wardrobe, let's see it this stays or goes.
Mahalo products
That was a very good year for me when it came to Instagram giveaways, the products You see in this picture were also a win. I fell in love with all of them and have fond memories of all of them. Rare Indigo balm was the only one I repurchased due to the lack of funds, but I have plans to treat myself to more Mahalo products once I will come into money. I reviewed Mahalo as a brand and all these products I had on my old blog, so be sure to peruse the blog if You want to see my thoughts on them?
Masking
A love then, a love now. My skin is still uber sensitive, so I have to be very careful with products I try, but luckily there's always a good DIY with manuka honey and all these other ingredients most of us have in the kitchen cupboards – You don't have to spend loads on masks if You are like me living la vida broka. In fact, find my post on 12+ manuka honey masks here.
Bees Flying Wild balms
This is one of the products I miss dearly – it was one of my favourites Irish brands Bees Flying Wild, which discontinued them to make reflexology balms instead. Their rosemary lip balm also used to be my Holy Grails and I talked about it for yyeeaarrss before they discontinued it too. Welp! It used to be so good, it stayed on the lips! The hand and body balms had honey in them and only minimal and all natural ingredients… Sob!
Teas- matcha and redbush with lemon and ginger
Yep, still a favourite! Matcha is a superfood if You ask me, as pricy as it is, I always try to have some. I am very low maintenance when it comes to many other areas in my life, but organic matcha is one of the things I do not compromise on. Redbush tea is still a staple in winters, it is one of those natural things that help my immune stay strong, but I moved on to green  rooibos (redbush) as I found out it is unroasted and therefore has more goodness in it. Plus, roasted redbush tea discoloured my teeth a lot.. I also mention Pukka Tulsi tea as my favourite in that post. While tulsi (or Holy Basil) tea is still my favourite, I no longer support Pukka (it sold out to conglomerate) and moved on to Organic India Tulsi tea intead. In fact, I purchased a whole pound from iHerb and I do not have that much left 🙂
I can't sing enough praises to this! YES YES and more YES to this natural antibiotic, anti viral, antifungal remedy! This needs to be way more well known than it is, but sadly I see it getting cancelled online. I wrote about it many times, including the links to the research on it, but they all vanished online over time and I am pretty sure my blog will also be put in Google jail for simply mentioning it. Let's just say our family hadn't had antibiotics ever since I discovered this beauty. In the recent years it got expensive due to these middle-men-custom-duties-fees but to me it is worth it's weight in gold and I will continue to purchase it as long as it is available.
Cookies and GF muffins
I must have gone through the sweet phase when I wrote it? I also see I already had gluten issues back in 2016.. I do not have much to say about it, I do not have sweet tooth, so I am a bit indifferent to it now. I am not mass baking or anything and the GF cookies sit unopened for a couple of months now. I shall check the expiration date on them 🙂 But! I started blogging about GF (gluten free) DF (dairy free) foods I cook and eat at Green Life In Dublin Cooks IG page here.
Vegetable stews
This is also not happening much ever since my firstborn moved out. She was a fan of them, so I cooked them for her. I myself I am more of a fan of a dry textured foods and can't get enough of my airfryer!
This fermented goodness is still a fave to this day, it adds so much umami flavour to the dishes and also aids gut with good bacteria. So it is a staple for me, although I do not use it daily. If You have gluten allergies like me, be sure to check ingredients, sometimes there's wheat flour in there. And as always, organic is better if You can afford it.
Acacia plates
I do have these exact same plates to this day! Although I will admit they do not look as box fresh now. I really regret not purchasing the whole dinner set I wanted, I have large size plates (which look more like platters and are kind of too big for every day use) and the small ones You see in the picture above. But when I came back to the shop to buy the medium size, there were none left. And they never came back into stock. I searched high and low for them for years now and still can't find them. Not even on Amazon.
Still a strong favourite. I am also a big fan of their Balm Too as a nightly lip mask, but I am yet to try their Aura Balms or deodorants.
My Favourite Natural & Organic Lip Balms [That Stay On The Lips]
Neals Yard Remedies books
I do own them to this day, although I probably haven't opened them since – shock horror, I know 🙂 It is a case of too many books too little time!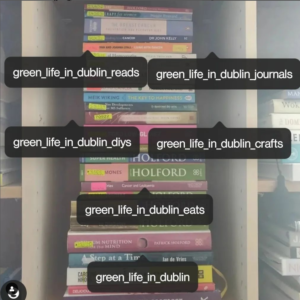 As my bookshelf oftentimes looks like this, I am most likely skim read the books, they are often need to return to the library sooner than I'd like them to, so my aim for going forward is to stop multitasking, stop and savor the moments (books) more. I also started Green Life In Dublin Reads IG page too, it is at the beginning stages, but I have full intentions to update it as I read going forward. If You are an author or publishing house of books in the health & wellness or spirituality or self development realms, please do get in touch via Instagram. I'd love to review more books in those categories.
That's all for now, thanks for reading!
LOVE & LIGHT,
Renata.

see everything I own