Hi Lovelies,
Welcome back! And welcome if You are new here xoxo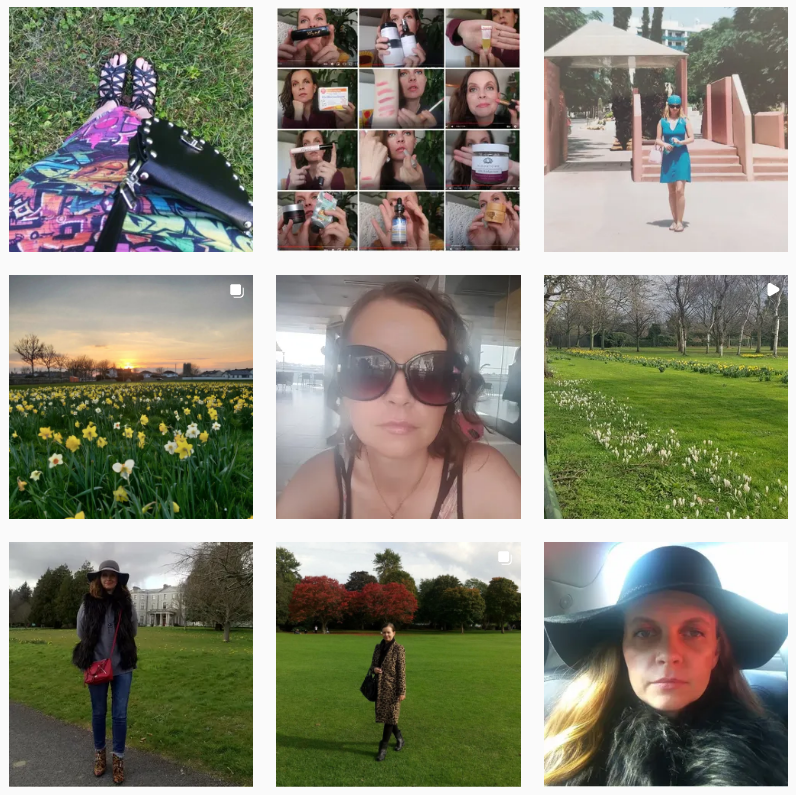 How are all of You, I hope You are well? Time to update on my slow fashion journey this year, no? Let's see what I bought and how much I spent on clothing July to September 2022?
As I said in this post, I was kind of horrified to find out that average Brit buys 68 new clothing items a year, most of them from fast fashion brands and tosses them soon after. My own fashion philosophy is as far as You can possibly get from this. I am seeking natural fabrics, quality that lasts and designs that I would want to wear season after season for years to come. No, I am not boring minimalist. I naturally gravitate towards stand out pieces. I do want to look like a million dollars, but I want to spend 6.99 for it 🙂
I wrote a few blog posts detailing the (mostly thrifted) fashion journey and up until July I'd spent 237.5€ on clothes & accessories this year.
Slow Fashion Chronicles – May – June 22 – Green Life In Dublin Wears
July 2022
| | | | | |
| --- | --- | --- | --- | --- |
| July 22 | | | | |
| red cross body bag | charity shop | 3.5 | | |
| G Raw jeans | TKMaxx | 22 | | |
| Stripy top | TKMaxx | 26 | | |
| sunglasses | charity shop | 3 | | |
| DKNY one shoulder black top | TKMaxx | 9 | | |
| Organic cotton stripy top | TKMaxx | 20 | | |
| BW top | charity shop | 3 | | |
| Silver & turquise stone brooch | charity shop | 3 | 89.5 | 327 |
August 2022
| | | | | |
| --- | --- | --- | --- | --- |
| Wool 80s coat | carboot sale | 3 | | |
| black teddy turtleneck jumper | carboot sale | 0.5 | | |
| green-ish turtleneck jumper | carboot sale | 1 | | |
| kimono (short) | carboot sale | 1 | | |
| black "sleeves" jumper | carboot sale | 1 | | |
| grey wool pashmina | carboot sale | 0.5 | | |
| BW tube dress | carboot sale | 1 | | |
| leopard sweatshirt | carboot sale | 1 | | |
| leather backpack | carboot sale | 2 | | |
| | | | | |
| | | | | |
September
| | | |
| --- | --- | --- |
| September 22 | | |
| Two pairs of Adidas Superstars | Adidas | 130 |
Thoughts
This is very interesting to track. The total for up to October is 457€ which is not bad, considering it includes two pairs of runners. I live in Adidas all year long, so for me it is worth to pay more than a hundred bucks for a pair. These days they are no made to last (obviously) but I still try to get three years wear out of them. This makes them cost-per-wear come down to cents. In September I made a big clear out donating bags and bags of stuff to the charity shop. It was mainly almost new holiday type of clothes, but also anything that I haven't worn in a year. Didn't matter if it still had the tags still on. That's the criteria I set for myself long time ago and I try to stick to it. But I also realized I should shop only for the clothes for the current lifestyle I have, not the one I wished I had. Seems so simple but it was profound to me. If You are mom who's daily squirrel wheel consists of home-school-work, You might need lots of practical clothing, not cocktail dresses. I am also done with heels, but You do You boo.
I had a bit of reflecting on this years purchases and I have to say not everything worked out, for example the spaghetti strap tops I'd bought from M&S lost shape in a matter of weeks, the kimono style top I'd bought at the end of August already ended up in the charity shop unworn, the wool 80s coat I ended up giving to my firstborn, also without wearing it first myself. But majority of the stuff ended up in heavy rotation, for example the leather backpack is now my go to bag for a few months now. Not bad for a 2eu purchase. The heavy jumpers already paid for themselves, they came out of the closet as soon as the weather cooled and I am very happy with them. Looking at the list I can easily identify the purchases triggered by anxiety/ feeling bad in the moment. Those tend to never work out, I've noticed, so I need to direct the energies elsewhere. Retail therapy never worked for me, in my 20s I was addicted to fashion and shopped on the high street weekly. Then I realized I have no money and bursting closet with nothing to wear (classic) as the clothes were mismatched, not quite right and also low quality pieces. After losing my job and sort of life crisis and major reflections, I changed the way I think and shop, and this is where I am now.  Still loving fashion, still wanting to look like a million dollars, but in words of my idol Janey Lee Grace, in 6.99 kind of way 🙂
If I were interviewed for Imperfectly Natural Woman – Green Life In Dublin
With this I will end up this post, hope You found it interesting and maybe thought provoking. Your turn now, what are Your recent fashion finds? Are You into second hand fashion at all? What are Your best scores? Please let me know, I would love to hear about them.
Related – my Green Life In Dublin Wears & other IG pages:
GREEN LIFE IN DUBLIN WEARS
GREEN LIFE IN DUBLIN COOKS
GREEN LIFE IN DUBLIN READS
GREENLIFE IN DUBLIN PLANS
GREEN LIFE IN DUBLIN CRAFTS
GREEN LIFE IN DUBLIN DIYS
GREEN LIFE IN DUBLIN HOME
Till next time! See You here next Tuesday, my usual posting day 🙂
Sending LOVE & LIGHT!
Renata.

see everything I own