Hi Lovelies,
Welcome back! And welcome if You are new here xo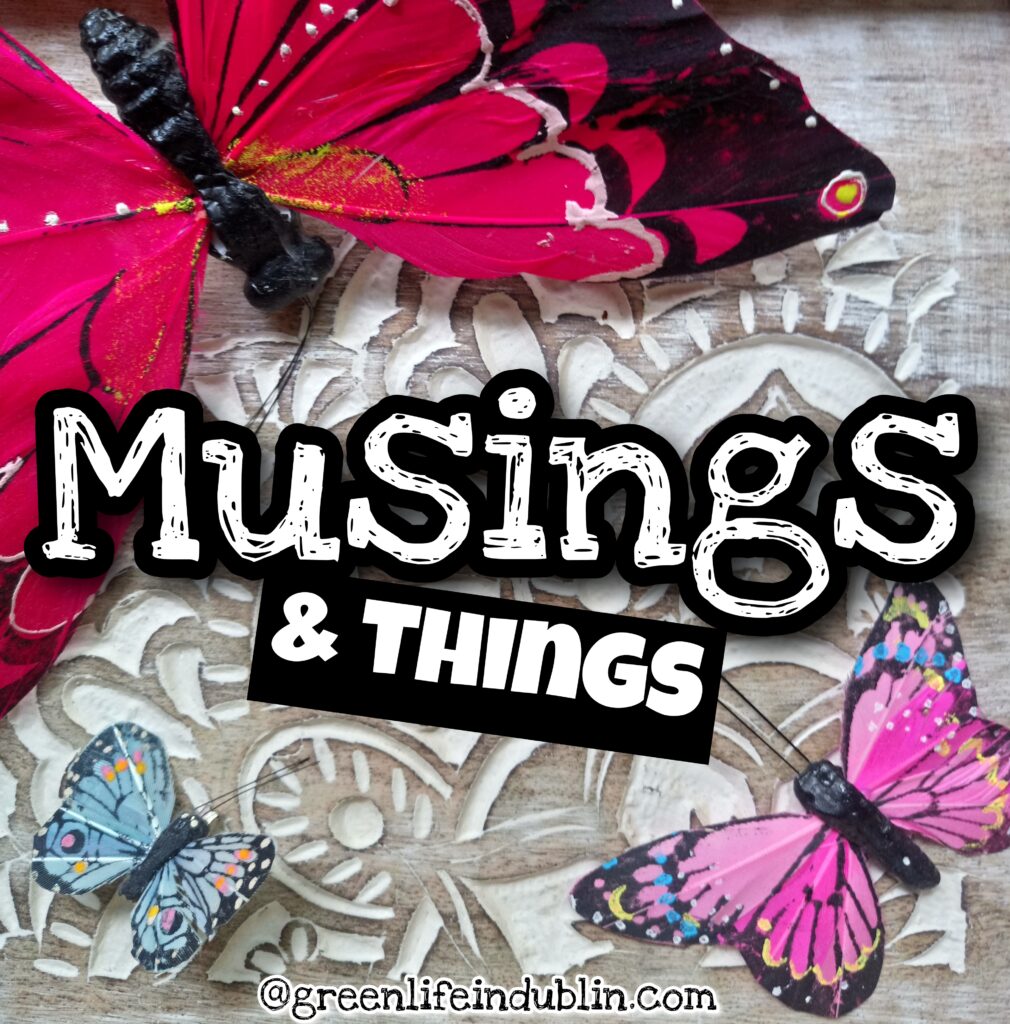 How are all of You, I hope You are well? A quick post for today, I hope You enjoy!
Musings
I was today's year old when I discovered that Kate Moss has a dead ringer lookalike, distinguished only by the shape of the nose. I was on IG scrolling mindlessly when the photo of Kate Moss walking out of Primark with bags and bags of stuff caught my attention. I knew instantly it was not her because she probably wouldn't be caught dead shopping at Primark & the outfit was what Kate wore a decade or so ago. But I still clicked on it as the person was too similar looking. Imagine my surprise when I discovered a woman nearly identical to Kate – she actually works as Kate Moss lookalike. The similarity is uncanny. Go see for Yourself.
I am not Kate Moss
2023 Best Products?
As the year is drawing to a close, I am starting to think what products are going to be my BEST  for this year. I am actually curious to go see my previous year's winners too. Let's explore them together? It's easy to forget and sometimes products exit my life for all sort of reasons, from favourite shops closing down to brands pulling out from EU market, or worse. There were times I actually put off and put off repurchasing something I like (because I'd have something else open in the same category) till I completely forgot about it. I talk about it more in my "Products I miss" post.
Oh, if You are curious about my 2023 Best Products, expect a lot of Evolve Organic Beauty, Living Libations and other brands I constantly talk about. This year I didn't try anything new because of buying house journey. Besides, why constantly chase other (trendy) products if I already have things that work?
Birthday Month
November is my birthday month, so I graciously accept Your well wishes and gifts 🙂
Next year's blogging projects
It never hurts to prepare for things & plan in advance, so I am already thinking of what sort of content I want to put out there next year. As much as I want clean beauty to be the main focus of my blog, I want to bring back DIYs, Slow Fashion and Project Empties back into the mix. I used to love a good DIY, but only the ones that involve minimal ingredients (preferably from the kitchen) and minimal time, but I fell out of the habit, because life got busy. Well, life is still busy now, but I want to bring back more things that bring me joy back into my life. Guess what, DIY and thrifting are a few of those things! Project empties is just out of curiosity, I want to know what I am spending on beauty now. Last time I did it, the figures were eye opening, at least for me. I am much more mindful of the money I spend on beauty now.
Kevin JAMES MEMES
If You ever watched The King Of Queens or any of Hollywood movies with Kevin James, You know are a kid from the 80s 🙂 I recently re-watched the entire King Of Queens box set and was delighted to discover he is now immortalized as a meme – go on to have a chuckle for Yourself. Internet is having a field day with him.
#kevinjamesmeme
Mindless & upselling dms
One of the features I really grew to dislike about social media is the messaging button – it is so often misused. I get a lot of them lately, I am kind of thinking of not responding to them or switching to option where only my followers could DM me. Oftentimes it is just a waste of time and goes nowhere, ends up asking for somethings or just ends up bizarre. I have had multiple "business opportunities" DMs, which I pass on . Recently one "artist" DMed me with compliments on my blog and social media, then asking if she can paint me for her client's project she was working on. Flattery got me, so I said yes, but it went bizarre from there. Firstly the "client" cancelled but she was still was willing to work with me if I helped her to cash the cheque in US (?!) and she can't "deposit a mobile cheque in her country" Again, ?! Then she asked me outright why I can't pay 500$ and wouldn't give up when I declined the offer. I am still debating whether to out her and the messages on my blog, but please be aware things like that happen. There was no client to begin with, was there? And don't get me started on men's DMs, everything from wanting to be my friend to sugar daddy. I block or ignore them, but sometimes I think why do we have to deal with all of this to begin with? Having had stalkers in my life this is very triggering and I wish the option of messaging anyone in a matter of seconds wouldn't be there. Just saying.
How soon is too soon for Christmas?
Asking for a friend 🙂 Or rather for my daughter who is trying to convince me it is time to decorate for Christmas the minute the Halloween was over.
SAY NO TO MINDLESS SHOPPING ON bLACK FRIDAY
There's nothing wrong with nabbing a bargain, but let's say no to mindless shopping this Black Friday. Before we part with our hard earned cash, let's just ask ourselves if we really need this in our lives? Do we have something very similar already? Can we do without? Also let's be very mindful of supporting small and indie and local brands first before we shop on Amazon. All of these things matter. When we support small local brands we are putting food on their table. We are sending their kids to school. Does Bezos need another billion?
---
Things
Speaking of beauty and new things, here are a few of them that came into my life recently & I am testing behind the scenes.
Dawn from The Clean Beauty Edit graciously sent me a couple of Innersense Beauty, Nunaia and a couple more goodies for a collaboration project I am working on. This is a fabulous Irish store that carry brands like
Innersense Organic Beauty
Ilia Beauty
Juice Beauty
Evolve Organic Beauty
HigherDOSE Infrared
Your Super Organic Powders
The Organic Pharmacy
Agent Nateur
Ere Perez
Nunaia
Modern Botany
Mayu Water
This is a natural vegan brand from Bulgaria that uses 100% natural and over 70% organic ingredients for their products. I am trying their moisturiser with plant stem cells and let me tell You it is great! Expect glowing review soon.
Evolve Organic beauty newest launches*
I am a bit behind with all the Evolve Organic Beauty launches reviews, they have the most amazing products and they are coming out with a new ones all the time. Think Blue Tansy Beauty Balm, Bio Retinol Lip Oil and Age Defying Lifting Serum.
That's it for today, thanks for reading!
Check out my favourite online shops:
The Dutch Health Store
Live In The Light
 code GREENLIFEINDUBLIN15 saves You 15%
Living Libations
Pure Anada
Fushi Wellbeing
iHerb 
code CDI1500 saves $£€
Sending LOVE & LIGHT!
Renata.