Hi Lovelies,
Welcome back! And welcome if You are new here xo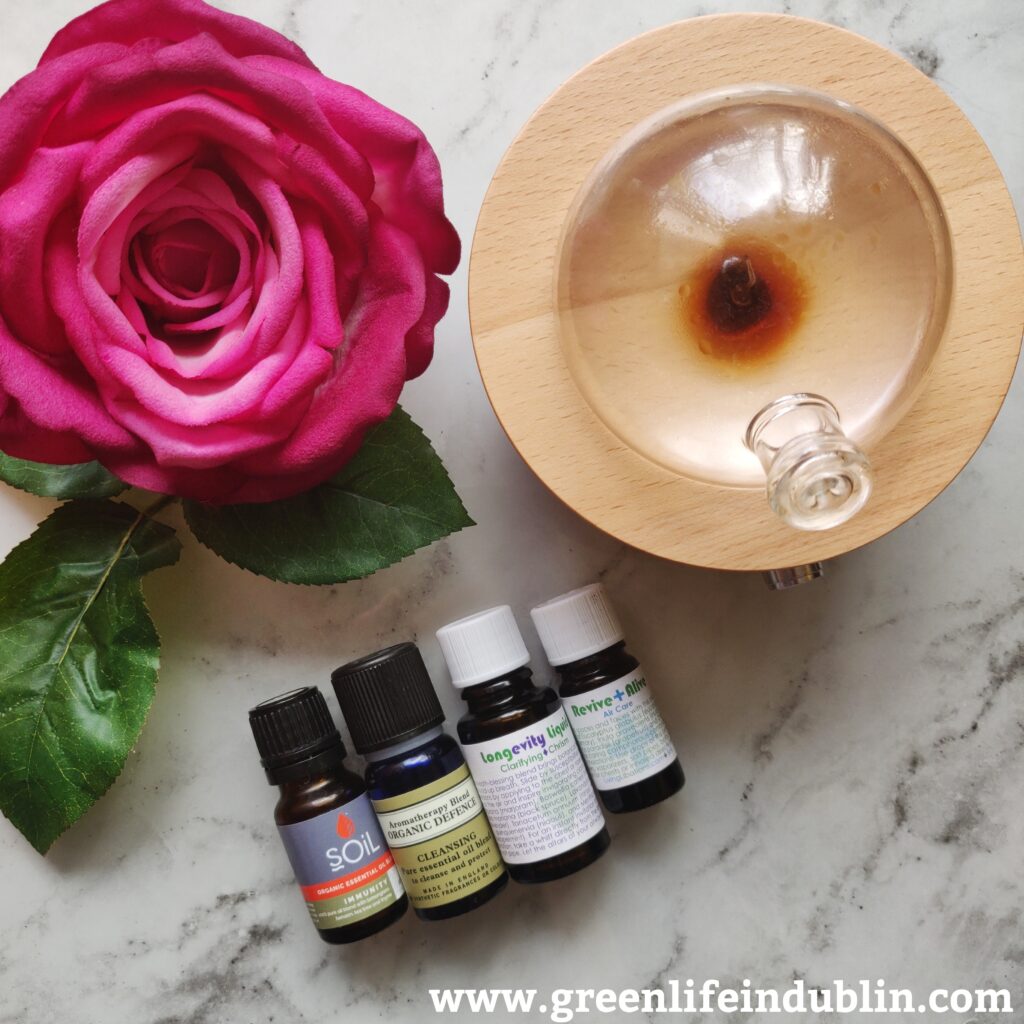 As October month is drawing to a close, I am taking inspiration from my blogger friend Sandra  and doing monthly favorites. I usually do them seasonally & I already did Autumn Favourites post, but in recent weeks & days I have discovered a bunch of new natural & organic goodies that I'd like to share with You. Think everything from essential oil boxes to possibly new favorite brand of tea. Let's have a look?
In no particular order here are my recent favourite things.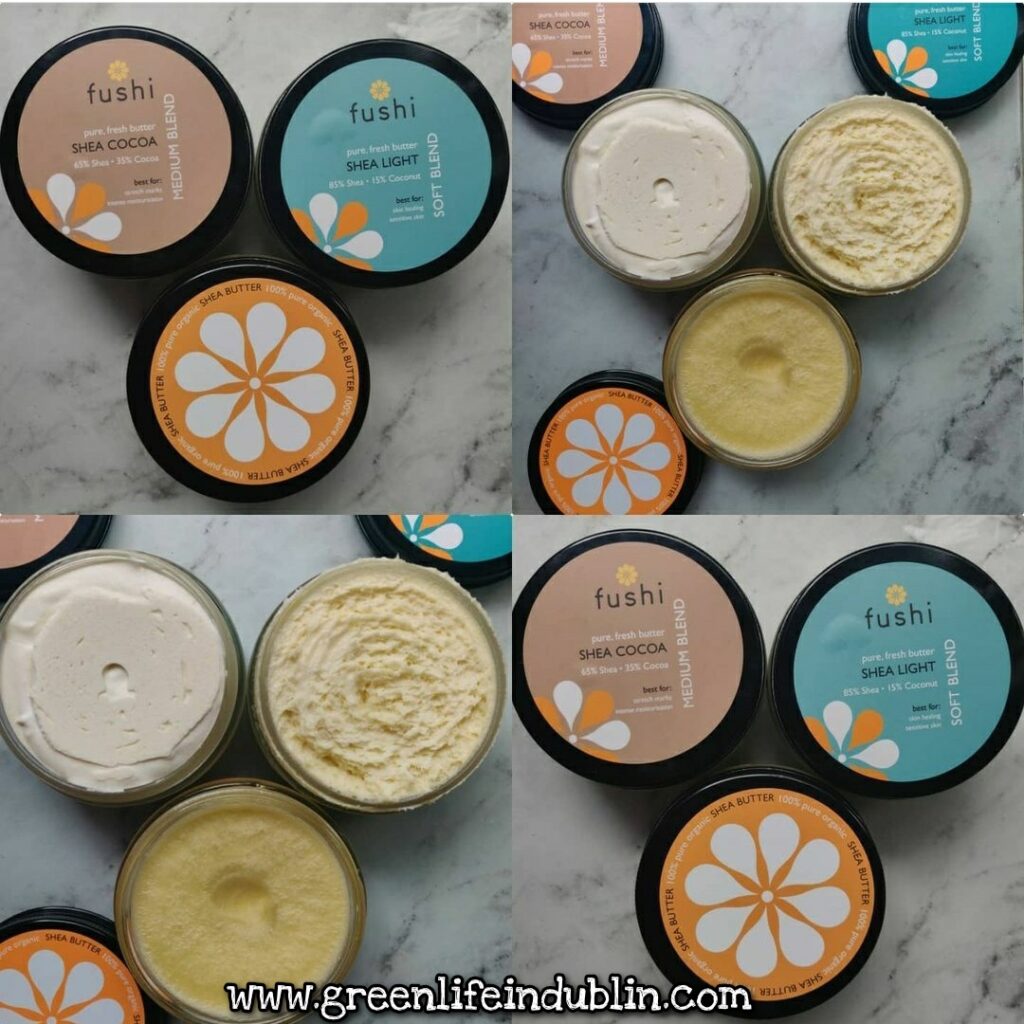 FUSHI Shea Butter
Take note if You have skin issues. Oftentimes I am asked what body lotion I'd recommend for dry, red and cracking skin and I always have one answer. Forget lotions, try shea butter! It might be a bit of adjustment curve but Your skin will thank You for it! I always use either body oils or shea. butter for my body, even in summers. Fushi is my brand of choice and they have tree variations of shea butter, original one that is just shea butter, shea butter light, that's mixed with coconut oil and shea butter with cocoa butter that is the most emollient out of them. Which one do I recommend? Hard to say, I always have all three variants on hand. I have reviewed them and explained the differences , so check that post out for more information. Psst, code GREENLIFEINDUBLIN saves You 20% of Your entire order.
Mango wood essential oils box
This was the most priciest unnecessary thing that I bought recently that brought me so much joy! It is hand carved beautiful box made of mango wood specifically for essential oils – it has slots for 80 of them. Finally all my essential oil are in one spot and not all over the house. I also took this as an opportunity to count them – I have 61 of them! Is this a lot? too much? How many essential oils do You guys have? I am asking as I am super curious. I love good quality essential oils, I have blogged about them many times, including DIYs I am doing with them (here, think DIY Thieves/ Shield kind of mix & also Joy perfume). I have blogged about how I use them here, but for now I am mostly enjoying them in a Living Libations nebulizing diffuser. With Sickness season already upon us, I use it daily. I also have intentions of DIYing something for lice and fleas – with our adopted dog and notes from school about lice, it is something that I need to brainstorm sooner rather than later.
Diffusing essential oils daily
Oh, I already mentioned this, see above.
As soon as I spotted this beautiful oracle deck at The Dutch Health Store, I knew it had to be mine. Oracle deck is not something I am familiar, but I truly enjoy slowly discovering it. I pull one card a day and read the wisdom it brings.
Crazy Rumors Jumbo lip balms
Again, a must for cold season – or all round really.  I am a bit picky for a lip balm, I need them to not only be natural but also last on the lips for more than an hour (post). At first this was not the most favorite formula for me, but I fell for jumbo sized aspect of it. They are so much fun to use. A great conversation starter if You use one in public and harder to lose too! Did I mention that they are vegan and come in lots of different flavors? Review below.
Thrifting – SECOND HAND SEPTEMBER BUT ALL YEAR ROUND
One of unexpected joys of living in a small town was discovering it has eight charity shops. Eight! I had three semi nearby in Dublin and I though I had it good. Imagine my delight at being able to treasure hunt so much more. Grantly, they are getting pricier as the years go buy, I am almost never looking at the clothes anymore, but I always have a peek at the housewares and books. I am very conscious of not cluttering the house again, so I only allow myself a couple of things at the time. Scores so far include a wooden coffee table with metal bits on it, a leather obi belt for only 1€, a wool blanket for less than a fiver and homeopathy encyclopaedia. I do a little happy dance every time I discover something amazing!
Two more goodies deserve a honourable mention – please step forward Blue Velvet Ceramide Serum and Blue Tansy Beauty Balm The serum is something I truly enjoy behind the scenes but somehow I am yet to review it. So much that another beautiful product from this beloved brand launched and it swept me off my feet too. Blue balm came in just when I burned two of my fingers in a kitchen accident. I applied this from day three and it helped heal it so much faster! No blister stage either!
Wood burning fireplace
This is a whole family's favourite. Up until very recently our Green Life In Dublin Jr was really afraid of any kind of fire, she didn't even let me burn candles while she was at home. Fast forward to today, she oftentimes asks me to start a fire on the way back from school, especially if the day has been unsuccessful in some kind of way. She admitted to start liking it, which pleased me to no end. It is not a cheap thing to do, coal is prohibited in Ireland, so we have to do wood only.  Good thing it is connected to the radiators, so it heats the house and the water too. 
Naturally I want my candles to be made of natural materials too. I don't know why, but they are hard to come by here in Ireland, even when I was living in Dublin, they were not very accessible. I used to get pure beeswax candles in the markets here and there, sometimes I would score them at TKMAXX (which I no longer have access to) so imagine my delight at discovering Sand And Fog candles at one of my favorite online shops, Live In The Light. Not only they have wide variety of them, but they have sprays and diffusers too. I feel spoiled for choice and rest assured I can always order some when I need to. I am thinking of doing a post of my personal LITL best products, let me know if You would like that?
So that's it for today, thanks for reading! I appreciate You coming to my little corner of internet.
Sending LOVE & LIGHT!
Renata.