Hello Lovelies,
Welcome back! And if you are new here, welcome xoxo
If you want to know what I got this Black Friday this year, you are in the right place. This year I didn't do  Black Friday sales round up for all the EU & UK online shops and brands post like I did last year, I decided I am against mindless consumerism. However, having said that, I did spend a lot of money myself – it was all on the good stuff that I know suits my super sensitive skin, but the total is still eye wateringly high, and I don't want to add up totals just yet. Head in the sand method works just fine for now, thanking you 🙂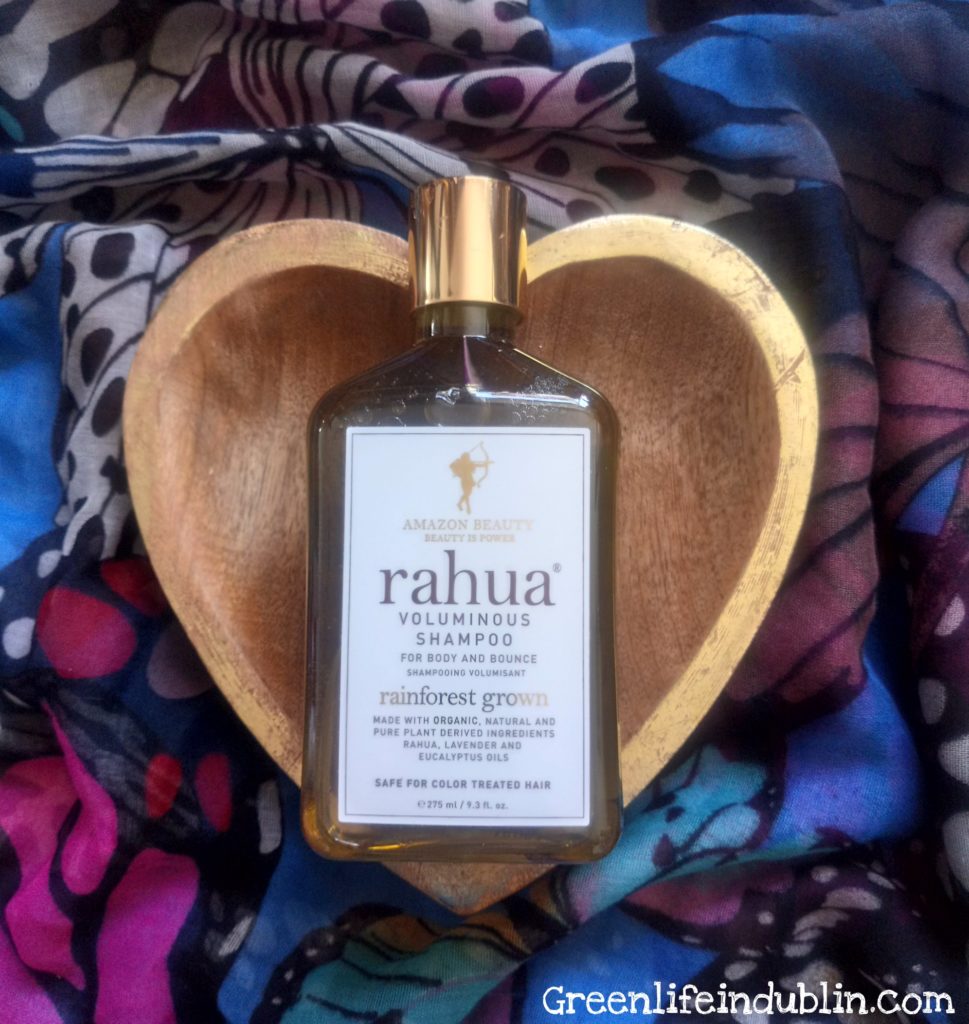 Rahua voluminous shampoo
My best shampoo to date! In all honesty it took me like eight years to finally try this shampoo due to my lack of funds, but now that I've tried this, I don't wan t to go back. See my review here – after finishing it I tested a plethora of other cheaper shampoos in hopes to find a cheaper dupe for it, and all the problems I used to have (dandruff, itchy and sensitive scalp, tangly hair that gets oily in no time) came back with a vengeance and I've come to realise I have no more patience for that. So Rahua it is for me from now on! They have came out with Hydration shampoo a few days since I got this, so that's what I'll be trying and reviewing next.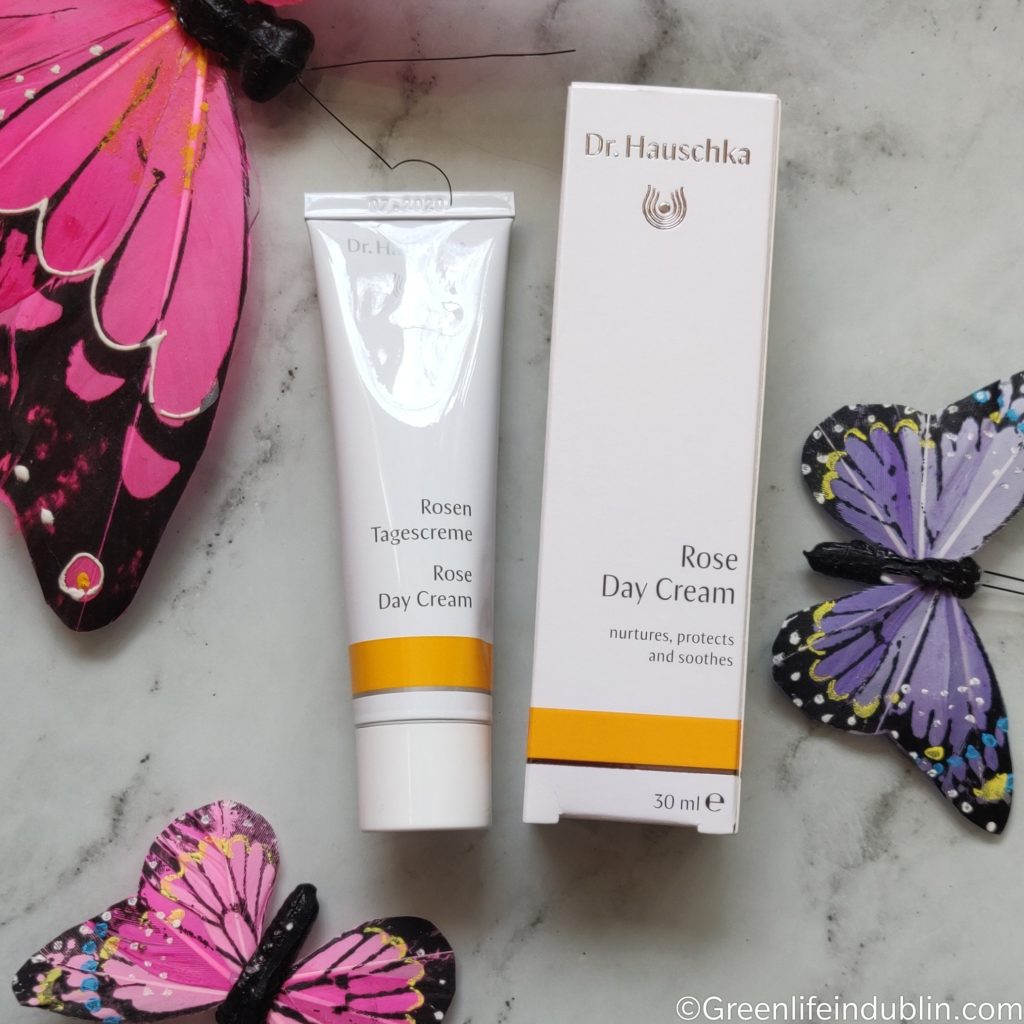 drhauschka rose day cream
To those of you who follow my blog for a little while, you might know I waxed the lyrics (review here) about this face cream before discovering Bella Aura – and truth to be told I still love it to bits come winter time. As wonderful and healing it is, I find it too dewy looking at times in summer, but I always come back to it when the temperatures drop. Love Lula have it in a set with cleansing cream and toner for the same price as the cream on it's own, but I decided to get the cream only, simply because I have a plethora of other products to go through due to testing/ judging for The Beauty Shortlist Awards 2019.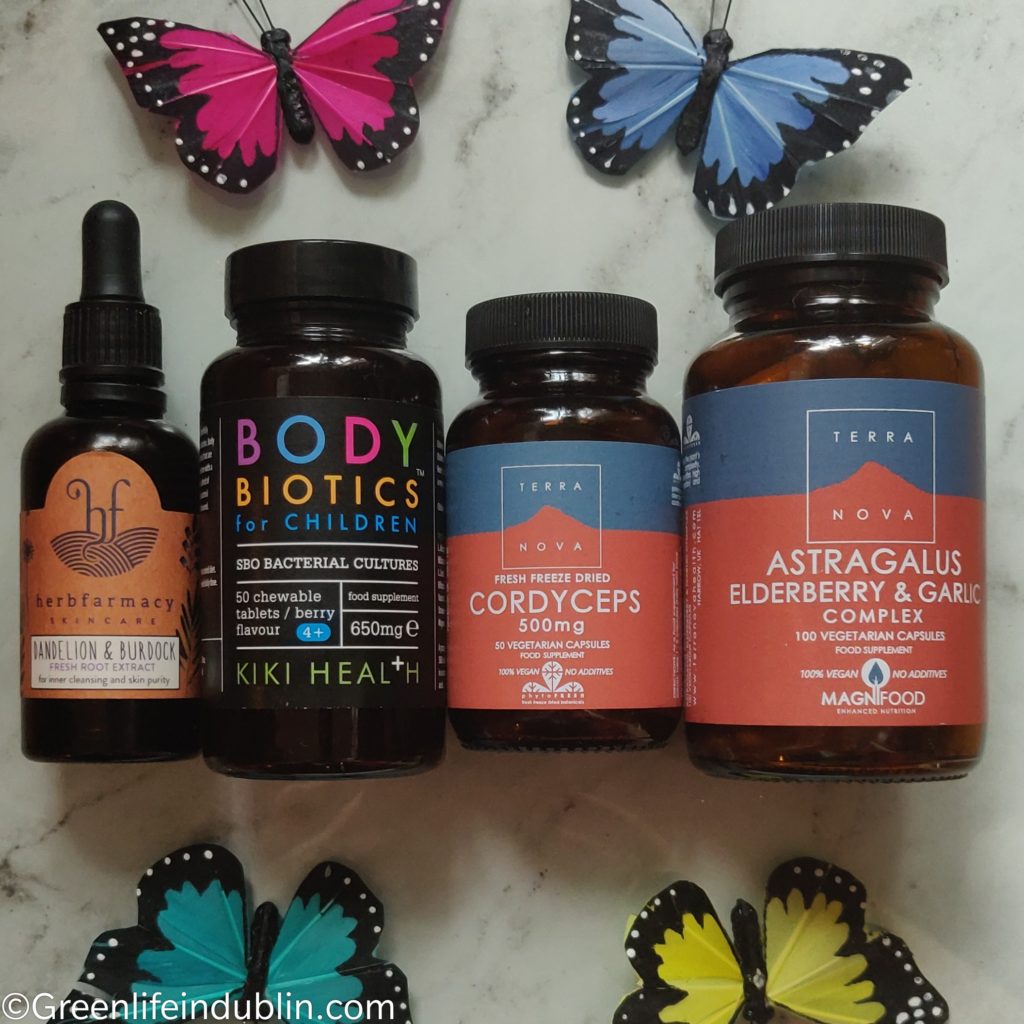 selected supplements from love lula
These were the ones we ran out, so I made sure to get a good deal on them – all of these brands have my trust and will be a repeat offenders in Casa Green Life In Dublin. I have issues with food allergies stemming from poor digestion, so I make sure to have digestive bitters or digestive enzymes of some sort handy. Herbfarmacy Burdock & Dandelion Extract is a good product and I am happy to have it back in my life. Kiki Health Body Biotics For Children is obviously for my princess (see what other products she uses here). This is a brand I want to explore further and very keen to get my mitts on their Magnesium Body Oil.  Next is Terranova Supplements Cordyceps, which is a Godsent to keep us not sick in winters. After watching some docu series about the herbalism I'd decided to try astragalus as well, and was delighted to see Terra Nova Astragalus, Elderberry & Garlic Complex and save a good bit of cash getting it! Umm, long story short, due to garlic in it, the kids don't go near it, so it is up to adults to finish it off. No worries, it won't go to waste, I enjoy taking it and being in a good health because of it. Will repurchase for sure. Please do let me know if you want to see my full supplements routine and I'll gladly make that post for you.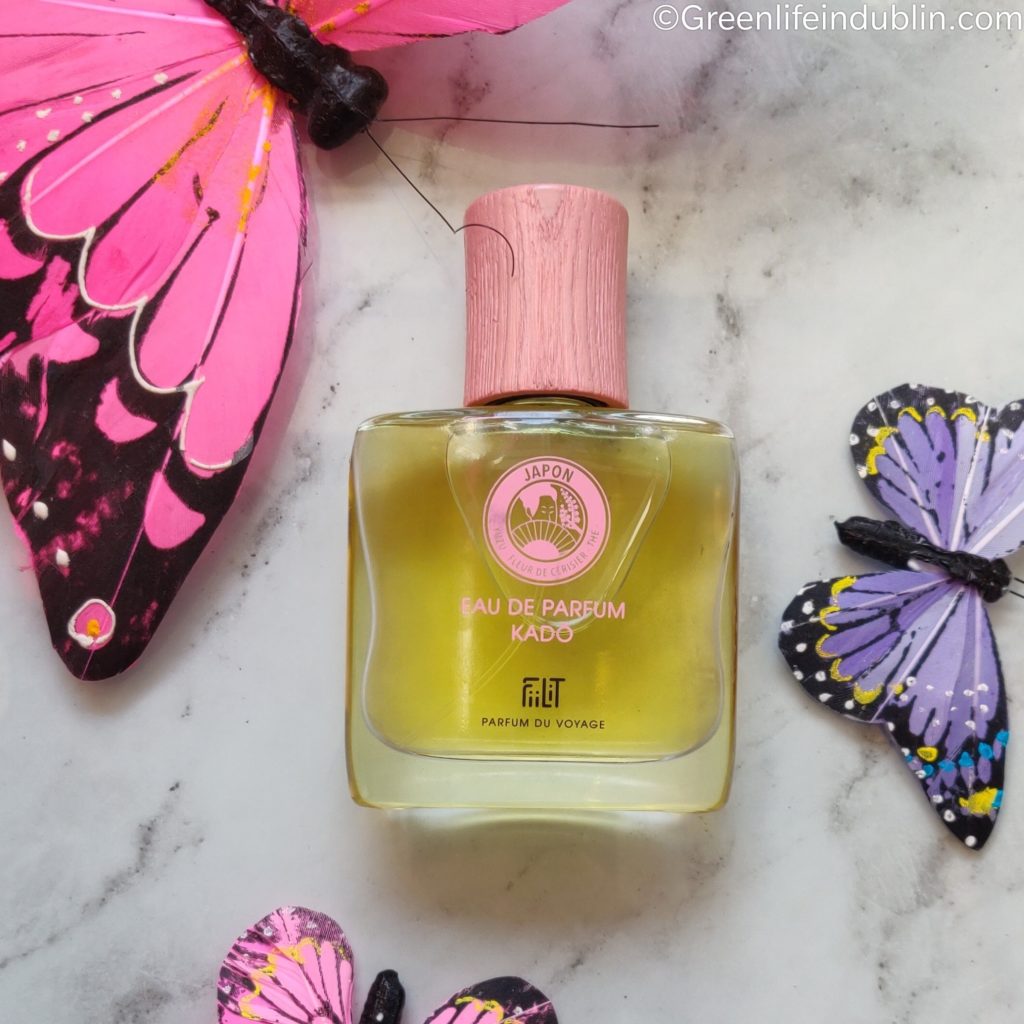 Fiilit japon kado natural perfume
I wish IG and blogs would have scratch-and-sniff feature so l could share this gorgeous smell with you! Amazing! A hook in my back from the very first sniff, and I knew I had to have it no matter what is the cost. Here's the full story behind my purchase – the very same day I'd posted a review of British brand Walden Natural Perfumes (here), I'd gotten an Instagram DM from a natural French perfume brand informing me that I'd won a secondary prize of their perfume sample kit. Although I didn't remember entering such a giveaway, I took it as a sign from Universe or The Green Beauty Gods and accepted them, as I talked about how hard it is to find natural perfumes – I had more than my fair share of disappointments over the years. When I got them, I was instantly drawn to Japon Kado – and was in my husbands ear immediately 🙂 After going back and forth about getting it, I decided to go ahead and treat myself to one, as a Birthday gift from myself to myself. Depending on the perfume, they are all 95 – 100% natural, made with organic grain alcohol. I filed this under "Every Woman Needs A French Perfume In Her Lifetime" – and I couldn't be happier with it! YOLO, people, YOLO! I ain't getting any younger, you know 🙂 I bought it straight from the brand. My only criticism is that I wish they lasted a bit longer. For the time being I do have a good number of samples (I never carry full sized perfume with me during the day, only samples or travel sizes) – and later down the road I am hoping the brand will do a travel size in this scent, as they do in some others. I know I'll be back.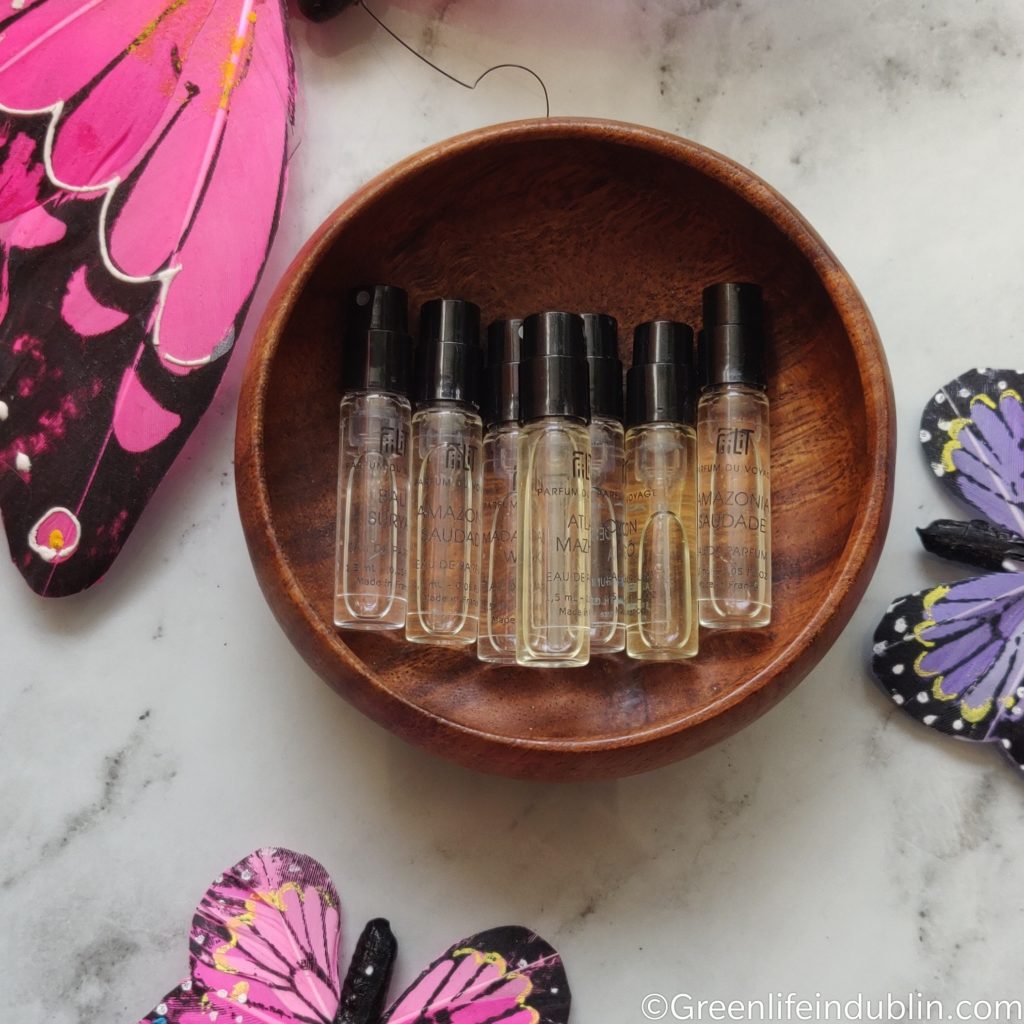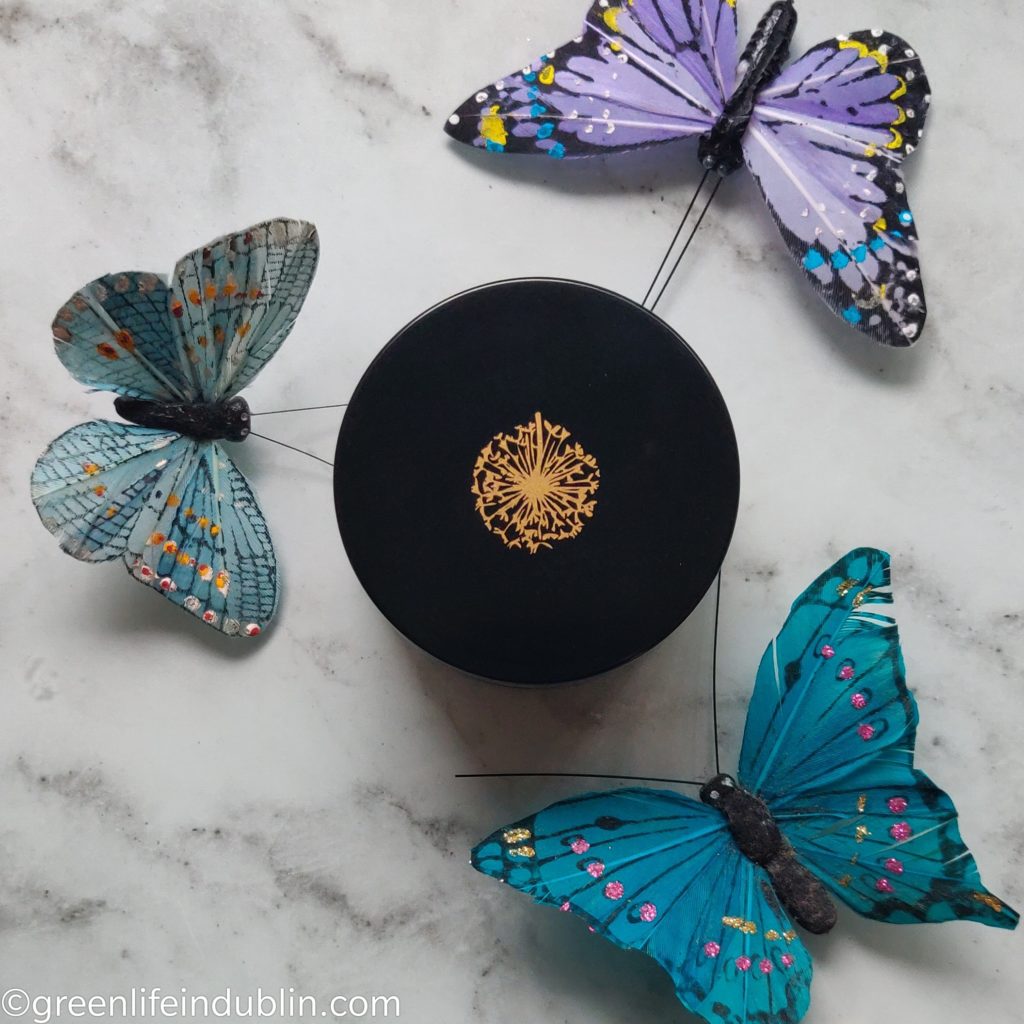 May Lindstrom The Blue Cocoon Beauty Balm
I might need you to sit down for this. Or I need to sit down for it I should say! This is what I was talking about at the start of the post, head in the sand method. I  was originally after the Mahalo Blue Cocoon balm, as it is a product I am familiar with, I have gone through two full sizes and more,  I knew how good that stuff is for my dermatitis prone skin – so good that it hasn't left my Holy Grail Products aka Yearly Favourites for the last two years. But the thing is it sold out like in five seconds during BF sales, so needing a healing magic fast (breakouts due to testing too many products plus eating some dairy. Damn you butter and sour cream!) I decided to swallow the cost and go for The Blue Cocoon from Naturisimo. May's products weren't included in the sale (they never are), but wanting to drive sales, Naturisimo did a very awesome deal straight after the Black Friday, and I was able to score a box full of goodies, some full size, some samples. I won't bust into it for a while though – feeling the clock ticking for testing/ judging all the other products for the green beauty awards I'd mentioned, so everything else will have to wait. Back to the May Lindstrom Blue Cocoon – it is eye wateringly pricy, way out of my range for sure, but it also has more product than Mahalo Rare Indigo, and I knew it is good product that suits my uber sensitive skin. I have had a generous sample via a swap with some lovely lady. The minute I'd paid for this, Mr. Green Life In Dublin came home after work, and immediately asked what's wrong – my face had this "what-just-happened-did-l-just-pay-HOW-MUCH-for-this? You see, after being a stay at home mom for the last five years, I now work weekends only, and only a half day at a time, so as you can imagine, bringing home so little money, I felt extremely guilty spending that much on myself. But I figured if I will get a year out of this product, it is money well spent, plus now I will be able to make a blog post comparing the two balms, so all is good. As long as I won't look at my credit card bill next month, that's it!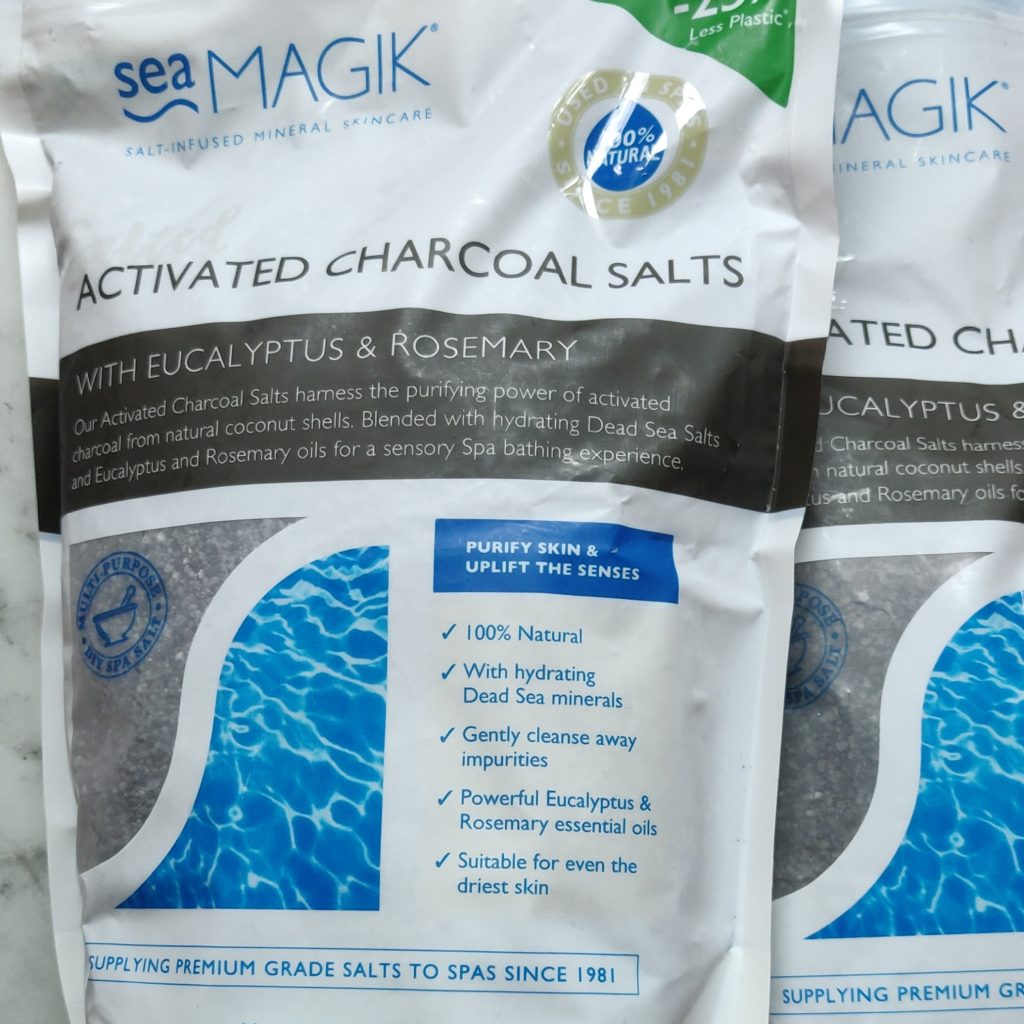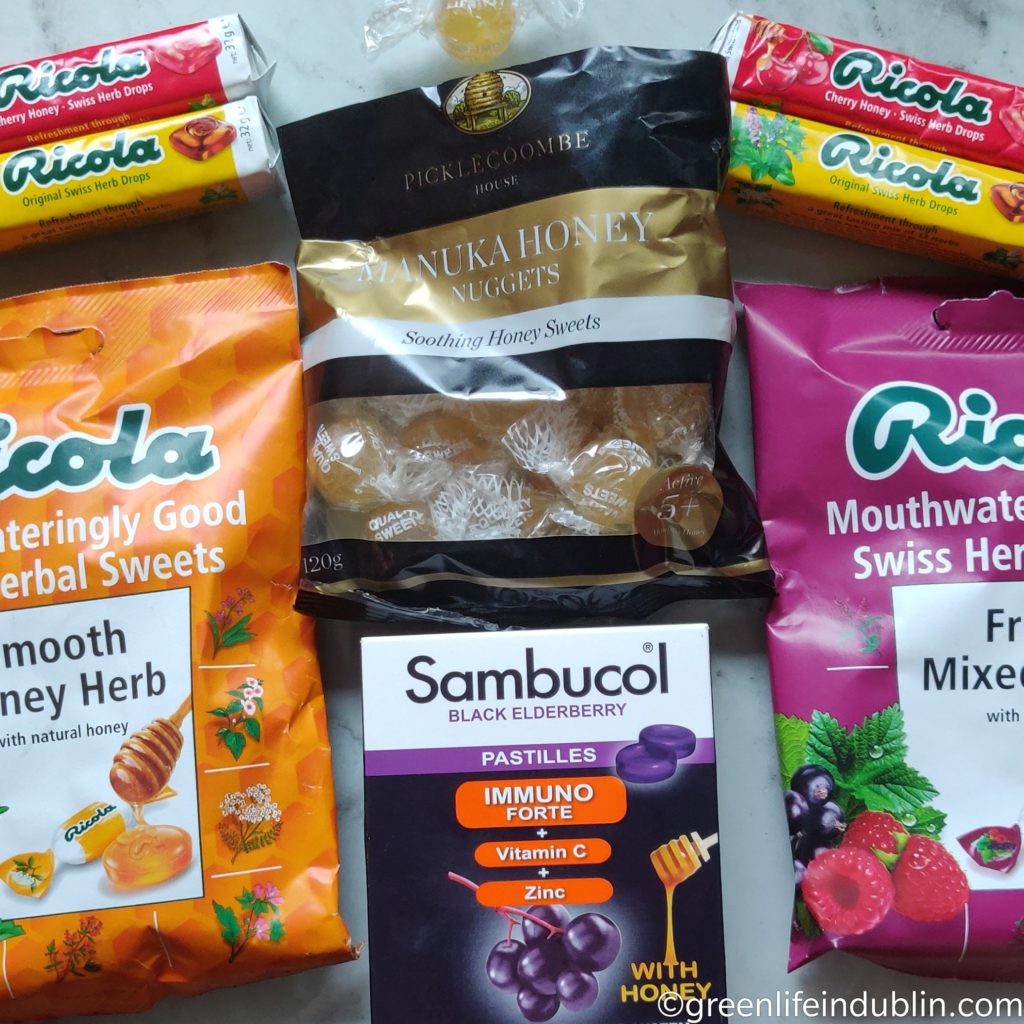 Holland & Barrett order
Holland & Barrett and I have a bit of love hate relationship – while they have some of the best deals around, they are one of the worst to actually deliver what you ordered – this is the only order that they got it right, usually I only get half of what I am hoping to buy with a note "such and such item is sold out and is expected to ship in five weeks" What?? It happened to me at least five times this year, so they lost a lot of my trust in them, but let's just focus on the positives – I scored two bags of magnesium salts with charcoal for the price of one, and loads of healthy(ish) candy – the second photo is all my kid's doing. While I envisioned we'd only take one or two per day, they had other ideas, so it looks like I'll need to restock soon – and hide it! What? That's mama-ing done correctly as far as I am concerned! My own mom, who was born past World War II and seen some real hardships, raised me a certain way – but try to explain it to today's kids. eh?
Now, your turn! What did you guys get in the Black Friday sales? I wanna know 🙂 Please comment here or on any social media – or better still, tag me in your photos!
One little side note – if You would take a few seconds of your day to vote for me in the #UKBA19 UK Blog Awards here, then I LOVE YOU!! all you have to do is click a heart next to my blog, which can be found in the second row in the Green & Eco category xo
That's it for today, see you here again on Tuesday, my new posting day.
Lots of Love,
Renata.

Enjoy my content? A  tip into my PayPal Tip Jar -  will get You my eternal gratitude and more awesome green beauty reviews Your way! I weed out all the greenwashing products so You won't have to.