Hi Lovelies,
Welcome back! And welcome if You are new here xoxo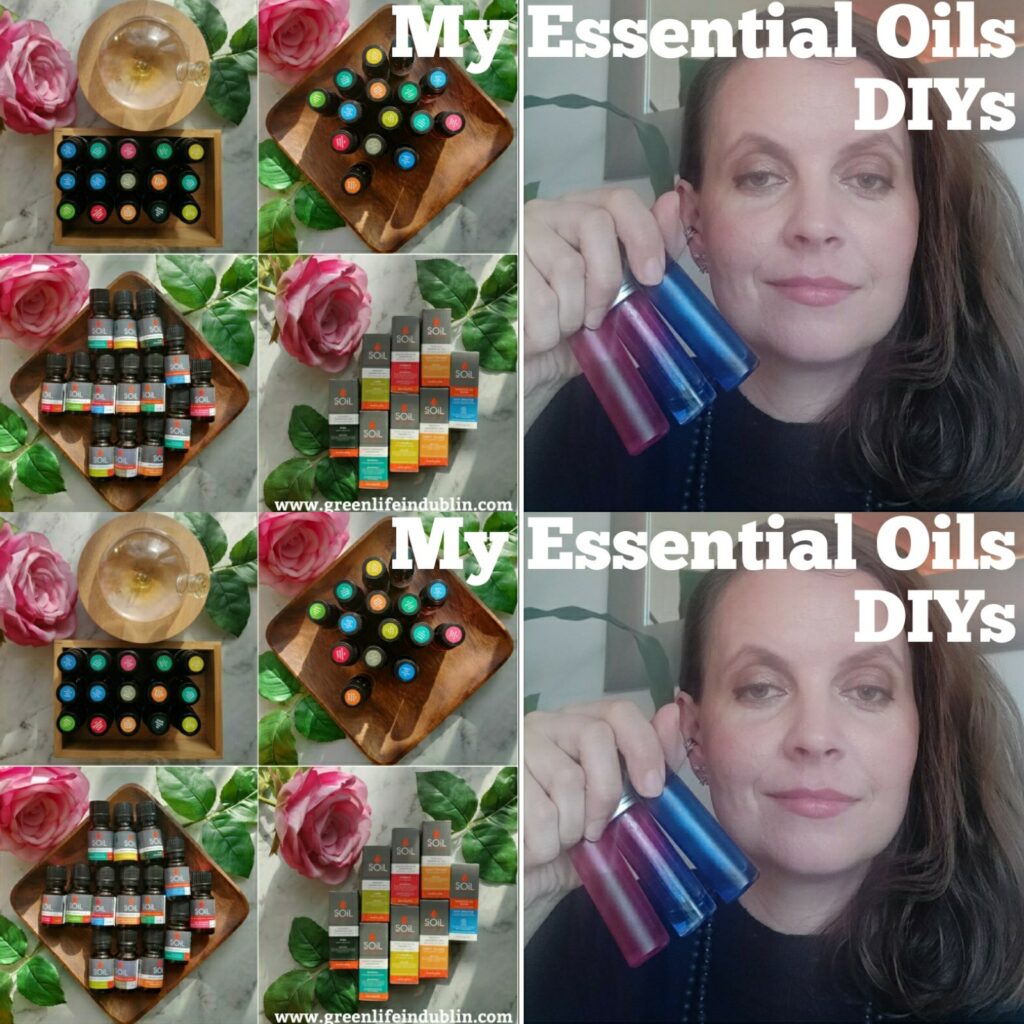 I hope You are well or well enough. There's no getting away from the nightmare reality of these days (Ireland is in the second lockdown for the next 6 weeks), but if You want a little DIY for a distraction, I have two for you. Not only it will take Your mind off things for a little while, but You will enjoy the outcome for weeks & months to come! Pinky promise 🙂 One DIY is a healing blend that helps me not to get sick as much, and the other roller is my JOY perfume blend. I dare You not to smile smelling this! The best part is that both of them are super easy to do & require minimal products. Interested? Then let's get to it.
A disclaimer before we start, I am not a health professional or a aromatherapist, nor I make any claims about essential oils properties. I am sharing my personal experience & what works for me.
HEALING BLEND:
You will need:
6 drops of Frankincense EO (I use Nyr)
6 drops of manuka EO (I use Living Libations)
3 drops of Organic Defence (I use Nyr)
Carrier oil, for example jojoba, fractionated coconut oil.
There's lots of different variations of this recipe online, you can use a mixture of lemon, rosemary, tea tree, eucalyptus, orange and a drop of cinnamon and/ or clove – only 1 drop of the last two, not more. Use 15-20 drops of essential oils per 10ml bottle – total, not 15drops each! – that's 5% dilution. Don't want to buy individual EOs and play mixologist? No worries, use any Thieves/ Immunity/ On Guard type of blend and use the same 5% ratio.
HOW TO:
Drop 15-20 drops of essential oils into the bottle, top it with a lid & shake well.
USAGE:
Use on the pulse points and/or soles of your feet if you feel you are going to be sick, a few times per day. Or inhale from the bottle, that works just as well. Roller bottle format is so handy to take with You on the go or for travels, I always like to have one around, especially in Sickness Season, also known as winter. This helps in the initial stages of cold/ flu, if I feel it is progressing further, I add OreganoP73 and other natural remedies, see my post linked down below.
If You don't want to DIY, here's a good one.  Not too pricy too.
JOY essential oils perfume roller
.
This is even easier
.
10 drops of orange essential oil
10 drops vanilla essential oil
carrier oil to top it off
There's something magical about this combination, it is pure JOY – I dare You not to smile smelling this scent 🙂 Use as often as needed.
.
You can come back & thank me later 🙂
.
Essential oils brands I trust and use:
Living Libations – https://lnkd.in/gjdq7ZHY
https://bit.ly/2SlqKMU – Live In The Light
https://bit.ly/2P4R0t8 – Dutch Health Store
Pure Anada – https://bit.ly/2xct9CB
https://bit.ly/2UWAo9R – Live In The Light
.
Related posts:
.
More to check out:
.
My Pinterest essential oils board:

.
.
My Facebook page:
https://www.facebook.com/Green.Life.In.Dublin/photos/?tab=album&ref=page_internal
.
Make up deets:
Foundation – Pure Anada Mineral Foundation in Atlantic Bisque
Concealer – Hynt Beauty Duet Perfecting Concealer in Light
Bronzer – Inika Sunkissed
Blush – Inika Peachy Keen
Lipstick – Hynt Beauty Pinkibelle
Eyeshadow duo – Inika Golden Oyster
.
Find Pure Anada at:
https://bit.ly/2xct9CB [Pure Anada]
or https://bit.ly/30Nr3ER [Live In The Light]
.
Find Inika at:
http://tidd.ly/3285aad2 – Content Beauty
.
Find Hynt Beauty at:
https://bit.ly/37Y6vLB – Hynt Beauty
.
More info & reviews in this Natural & Organic Make Up Starter Kit video:

.
DISCOUNTS:
.
GREENLIFE15 will save You 15% at Live In The Light 
.
Thanks for watching and reading the description all the way to the end, you are a rockstar! Please subscribe and give me thumbs up to help my channel to get off the ground – you will have eternal gratitude from me x
.
*I accept selected PR but also buy a lot of products myself. Thoughts & love for the products are entirely my own, this is not a sponsored video. After working for nearly a decade for free on my blog, I now use affiliate links to help keep my blog going - if You decide to purchase via my link (at no extra cost to you), I get a small commission & for that, I THANK YOU!


Have a nice day!!!
Renata.