Hi Lovelies,
Welcome back! And welcome back if You are new here xoxo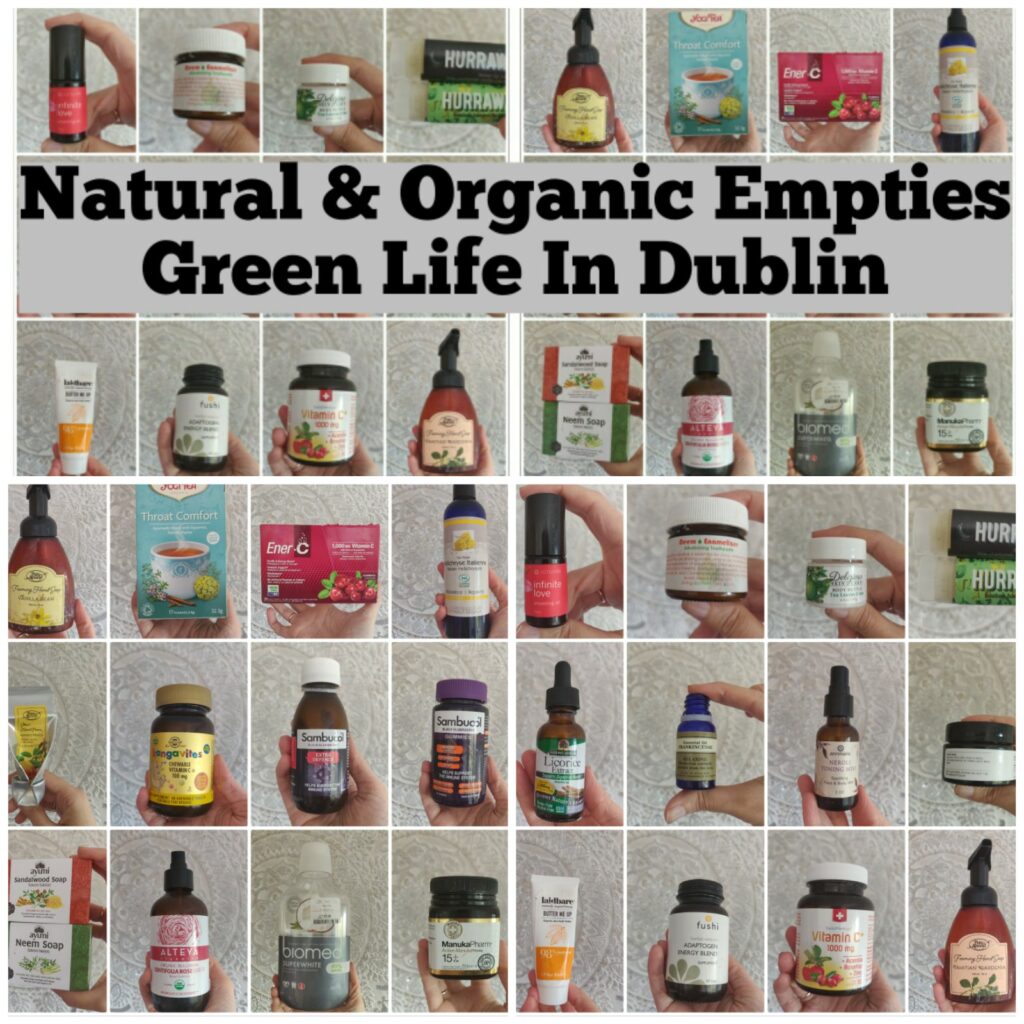 Empties. Love finishing products to the last drop, but not loving posting about them for some reason. But! You guys seem to love these kinds of posts – and I would do anything for You. So here we are ?
A little note before we start, products listed in random order and not all will be linked. Please hit that search button on the right side of the blog post if interested in a review of certain product – most of these I either reviewed or talked about in posts. Thanks for reading in advance! x
FABULOUS GREEN BEAUTY/WELLNESS PRODUCTS I WILL REPURCHASE
Swiss Medicus Vitamin C with Acerola, Rosehip & Zinc
Pure Anada Mango Peach Hand Cream
Pure Anada Foaming Hand Soap
Ayumi Neem & Sandalwood Soap
Better You magnesium oil
Kiki Health Magnesium Oil
NYR Hand Sanitizer
Living Libations  Neem Enamelizer Toothpaste
DrThung Ionic Toothbrush brush head
Evolve Organic Beauty Cleansing Melt
Nature's Answer Licorice Extract
GREAT NATURAL ITEMS I WON'T GET FOR NOW DUE TO THE SIZE OF MY STASH
Biomed mouthwash
AnnMarie Skincare Neroli facial mist
GREEN BEAUTY ITEMS I A NOT REPURCHASING 'COS THEY WEREN'T SUITABLE FOR MY NEEDS/ DIDN'T WORK FOR ME/ OTHER REASONS
L'Odaites Exfoliant – the brand is ceased from Love Lula & I am not even sure it exists anymore, can't find it anywhere.
Laidbare Butter Me Up – too watery for my liking, have other butters I like way more. This might be somebody else's perfect product, it is only my subjective opinion.
W3ll People Biotint SPF30 – loved this for years. But the brand sold out & lost me as a customer. End of story.
Random but not really:
Thanks for reading and spending time here, you are a rockstar and I appreciate you! What have You guys finished? Repurchasing? Not? I would love to know, please share with me.