Hi Lovelies,
Welcome back! And welcome if You are new here xoxo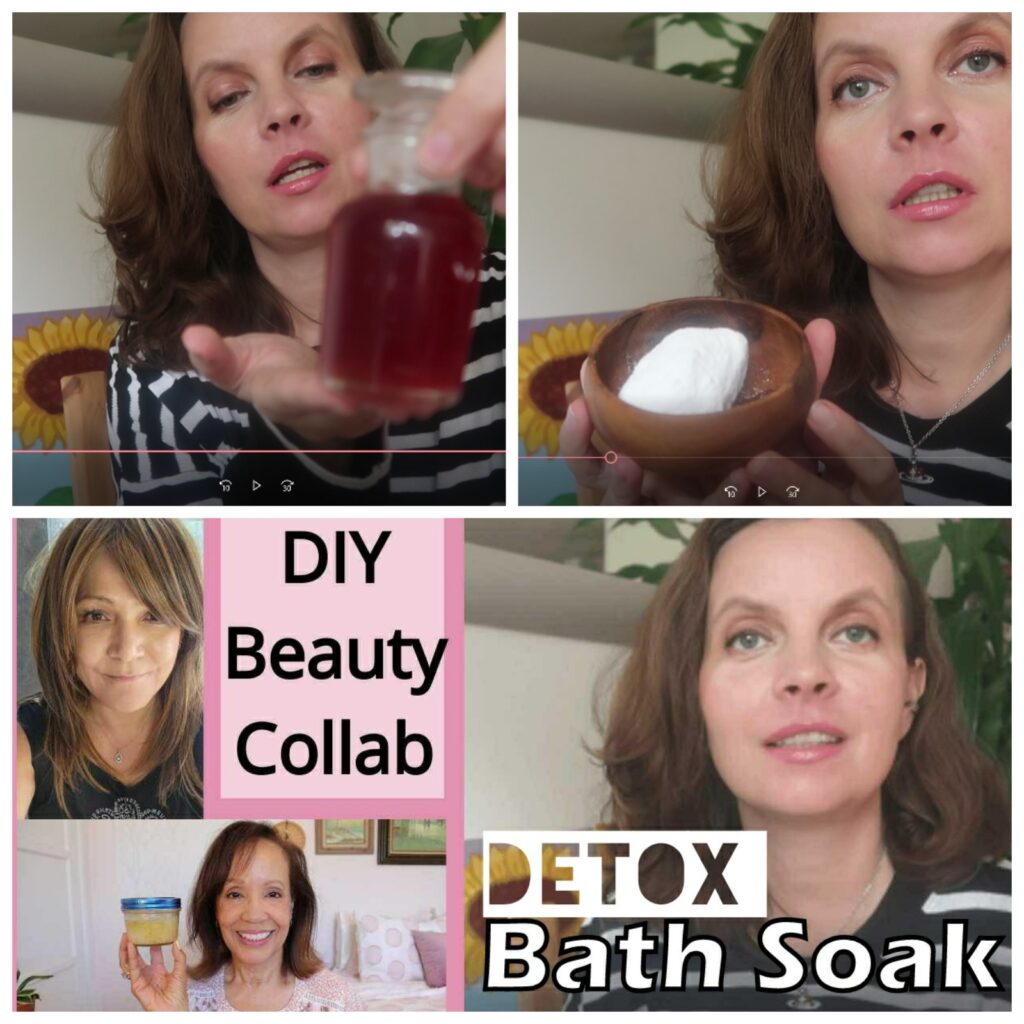 Hi Lovelies! Iam here showing You my favourite DIY of late, which is diy detox bath recipe. This video is a collaboration with two of the most lovelies souls: Cheryl from Free Range Diva – https://youtu.be/gdZayK7oRWs Wendy from My Life Wendy – https://youtu.be/cpJ-9kK-M7k
 DIY

detox bath recipe:
1 cup epsom salts – https://iherb.co/FvJASAR
0.5 cup sodium bicarbonate – https://iherb.co/kmukv2Q
0.5 cup apple cider vinegar (preferably organic with the "mother") – https://iherb.co/DjJ9cK1
Optional extras I like to add from time to time:
Essential oils – use 1-2 drops of something that smells good to You! Make sure these are real essential oils and not fragrance oils please.
Essential oils brands I like and recommend:
Living Libations: https://bit.ly/2V8HEn0 [Dutch Health Store] https://liveinthelight.co.uk/8664d [Live In The Light – see below for 15% off]
https://www.pureanada.ca/aromatherapy-2/?aff=13 [Pure Anada]
Related post on how I use essential oils:
Lots more DIYs on my old blog here
Hope You enjoyed this and found it helpful. Let me know if You have questions or video requests. .
Make up details: 





Inika foundation in Nude, lip & cheek in Morning 





 Hynt Beauty concealer in Light, mascara & lipstick in Pinkibelle - 

https://hyntbeauty.com/?ref=162

Pure Anada brow pencil in Ash - https://www.pureanada.ca/brow-colour/?aff=13
That's it for today, please stay tuned for Faves video to come very soon. .
Lots of Love,
Renata.