Hello Lovelies,
Welcome back! And welcome if You are new here xo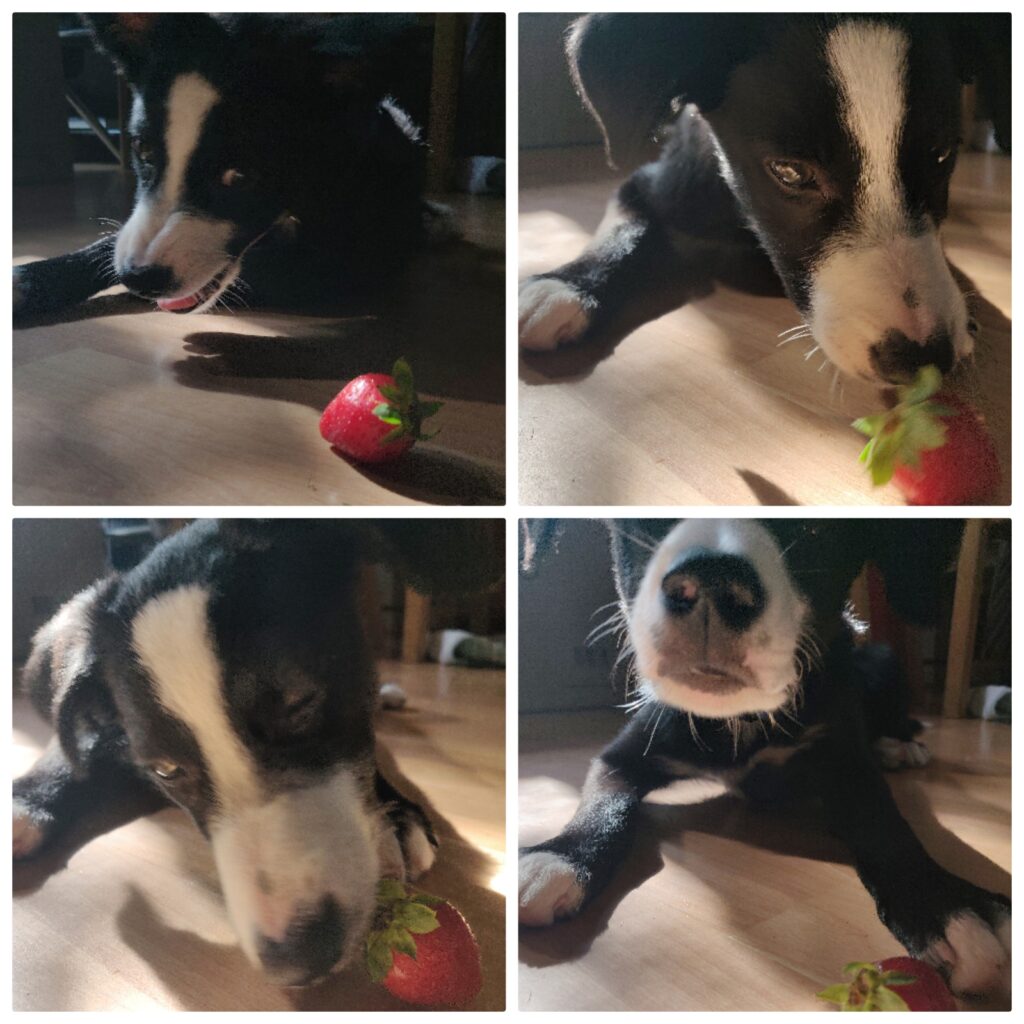 How are all of You, I hope You are well? Today I'd like to talk to You about the natural products for dogs. You might have heard that we adopted a dog a few months ago and naturally I want to use natural products on him too. I am a beginner in this journey as the last time I had a dog was when I was a child, so I am decades out of practice 🙂 So far we had to get him natural wash/ refresh products, calming products for his separation anxiety & de-worming stuff too. I might DIY a few products along the line (and share with You of course) but I also understand that most of us want ready made products. I also think we don't need that many products that we are lead to believe, for example paw balm can be substituted for shea butter, something I already have in the house. Let's see what I use?
disclaimer: post contains some affiliate links, many thanks if You decide to use them - at no extra cost to You as a consumer. The post is not sponsored & is true to the form of what we use at this time.
First of all, let me introduce You to Milo.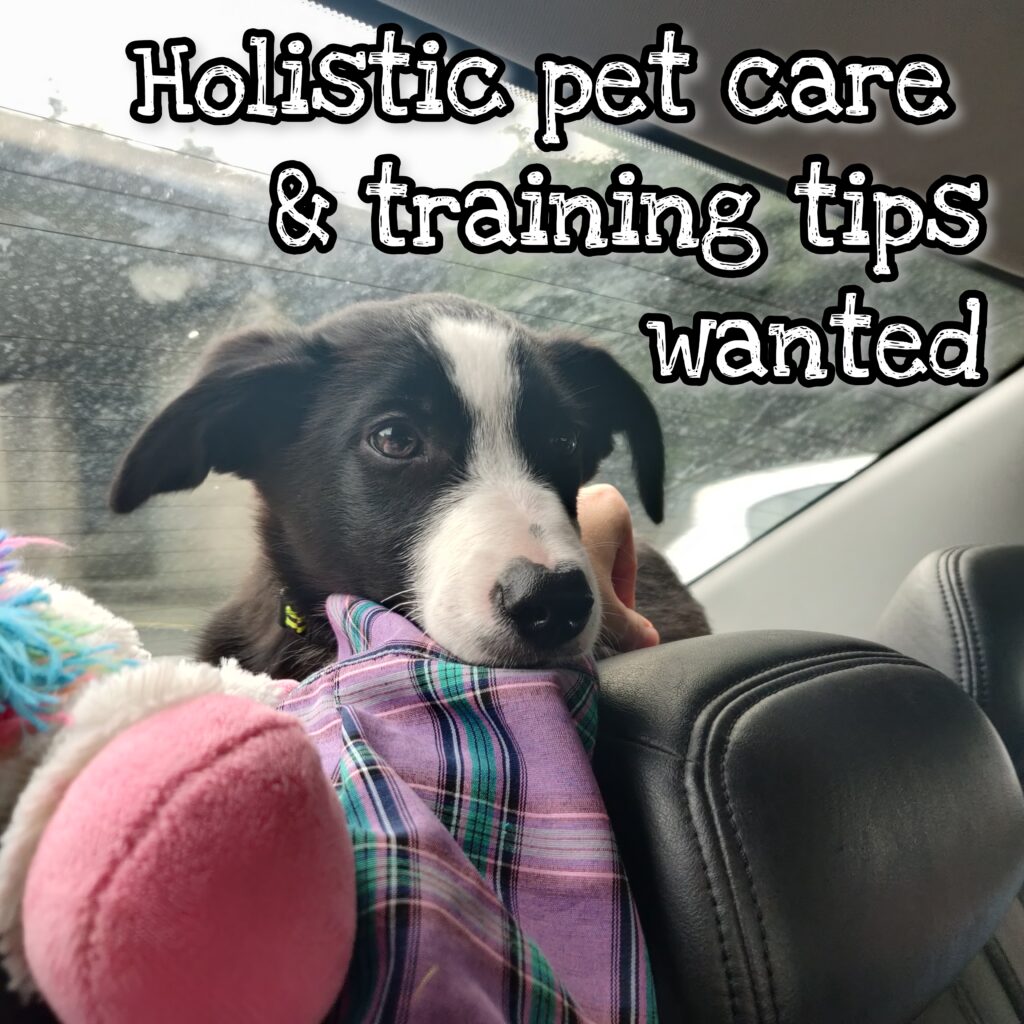 Hello Everyone 💞 I am Milo, adopted puppy who lives with @green_life_in_dublin & her family. I am smart and loving, but also very naughty and anxious (because I changed a few families before ending up here). In ten days I am with this family I stole a million socks, chew furniture and anything I can get my paws on, I am up for naughty actions always and always – think mom going to the bathroom and me stealing a treat. And I am not even sorry 😁 I love long walks, running an hour a day, chew toys and treats. I also love all humans and dogs I meet on my walks, but sometimes I am afraid of small dogs and cats. I also bring lots of joy and laughter to make up for the early rise and lots of loving care I require.
*This is copied from his first Instagram photo, now a few month later he tripled in size but did not outgrew his naughty streak. We still have to watch him at all times as he would chew absolutely everything he can get his paws on. Think hubby falling asleep on the sofa and waking up to firewood dragged across all ground floor of the house, half of the logs chewed to bits. Or me finding potatoes or carrots stashed underneath the sofa daily.. He submits to training easily but sometimes not quite so, partly to a lurcher genes in his mix. He is a sheep dog, so a working dog by nature, and he wants to be a good boy so badly. If You don't give him job, he will find one himself – but not necessarily the one You would like. Cue husband asleep episode. Boring it is not in our house! Anyways, let's go back to the products.
In no particular order here is what we use.
Earthbath® 3-in-1 Deodorizing Spritz naturally deodorizes, conditions and detangles coats with the sumptuous botanical fragrance of mangoes. Colloidal oatmeal, organic aloe vera, and vitamin E remoisturize skin and coat and impart a healthy shine, while gentle detanglers help keep coat soft and tangle free. Use between baths to freshen, condition and detangle, or as a finishing spray after bathing your dog with earthbath 2-in-1 Conditioning Shampoo. Safe for dogs over 6 weeks old. Not for use on cats.
Avoid contact with eyes. Product is solely intended for use on coat and skin. Flush thoroughly with clean water if eye contact occurs. Keep out of reach of children. If swallowed (by humans), consult a physician.
Ingredients:
Purified water, renewable plant & coconut-derived conditioner & detangler, colloidal oatmeal, vitamin E, organic aloe vera, glycerin, botanical fragrance of mango, citric acid, preservative.
Non Ingredients:
What goes into our products is just as important as what doesn't. This product contains no soap, gluten, DEA, parabens, synthetic dyes, sulfates, or phthalates, and is animal cruelty free, for a better bath every time.
MY EXPERIENCE with it: I love this product. The dog was afraid if water for the first few months so this was a life saver. It definitely works and takes away the doggy smell for a good half of the day if not more. Husband commended on how good they smell and started joking that all if us should start spritzing it on ourselves too 🙂
Handmade with 100% natural, plant based ingredients, our NEW Dry Shampoo contains a mixture of certified Organic ingredients and essential oils to create the perfect solution to freshen up in-between baths. The powder absorbs grease and dirt while the essential oils eliminate those unwanted doggy odours, and..it contains absolutely zero harmful chemicals! Great for dogs who sometimes just get a bit stinky, or who aren't fond of monthly bath times.. there's no denying our dry shampoo makes grooming easy peezy lemon squeezy! There's no need for water…Simply shake, brush & go!
Handmade with 100% natural, plant based ingredients, our NEW Dry Shampoo contains a mixture of certified Organic ingredients and essential oils to create the perfect solution to freshen up in-between baths. The powder absorbs grease and dirt while the essential oils eliminate those unwanted doggy odours. And..it contains absolutely zero harmful chemicals! There's no need for water…Simply shake, brush & go!
Ingredients: arrowroot powder, baking soda and essential oils.
MY EXPERIENCE with it: I like it too. The dog tried to run away from it initially and tried to eat it too, but that's his naughty side coming through.  The product works great and if it is phased out I might try to DIY it or look elsewhere.
*please note, the product might be discontinued.
Essential oils of orange, cinnamon and pine.
Use this essential oil-based, non-toxic mist to neutralize all types of indoor odors. Ideal for the kitchens, bathrooms, nurseries or vehicles.
How to Use: Shake well before using. Spray into the air, or onto fabric, furniture or clothing. Do not spray directly on face, body, or delicate fabrics.
Can be used to spray your pets bedding, do not spray directly on the pet.
Non-Toxic & Biodegradable
MY EXPERIENCE: at first I was afraid of using this product because of essential oils, especially cinnamon, in it – we are forever told that some if not most essential oils are harmful to dogs. But since I have done some research that is more than a surface deep, I started using it. All I can say, is watch the dog – he will show You if he does not like something.
Lavender is the best for calming anxious dogs, which is Milo. I drop one or two drops onto palms of my hands and rub them on Milo's paws and fur. You can visibly see him relaxing. I choose to use Living Libations essential oil as I deem it to be the best, You do You boo.
Description
Once Daily
Helps Reduce Tension & Stress
Non-Drowsy
Use Any Time of Day
Dietary Supplement
Gluten Free
Feel more relaxed with CalmAid, the advanced lavender oil supplement studied to help reduce feelings of tension and stress.
Suggested use
Take 1 softgel once or twice daily with a glass of water, or as recommended by a healthcare professional.
I bought both of these products to try at the very beginning of our journey and they both seem to be working He recognizes the bottle and comes to me when I offer it. With the calmaid, I have to prick the soft gel and drop it onto his food.
PURE SHEA BUTTER for paw balm – 50g – 16€ – dutch health store
Why buy another product if it's kind of unnecessary? Plain old shea butter will do just fine. A lot of paw balms contain a mixture of butters and oils for a base anyway.
So that's it for today. Those a true products we use on him at this stage. A lot might change in the future, but I will keep You posted. I might want to take this as an opportunity to ask You what are You guys using on Your four legged family members? Any good natural products I should know?
Pst, if You would like to follow His Highness & Cuteness on IG, here is the link. Please take a pity on the poor sod with seven followers and hit that "follow" button to boost his confidence?
https://www.instagram.com/milo_the_naughty_boy/
Many thanks for reading, I appreciate You taking the time of Your day!
Sending LOVE & LIGHT,
Renata.