Hi Lovelies,
Welcome back! And welcome, if you are new here xoxo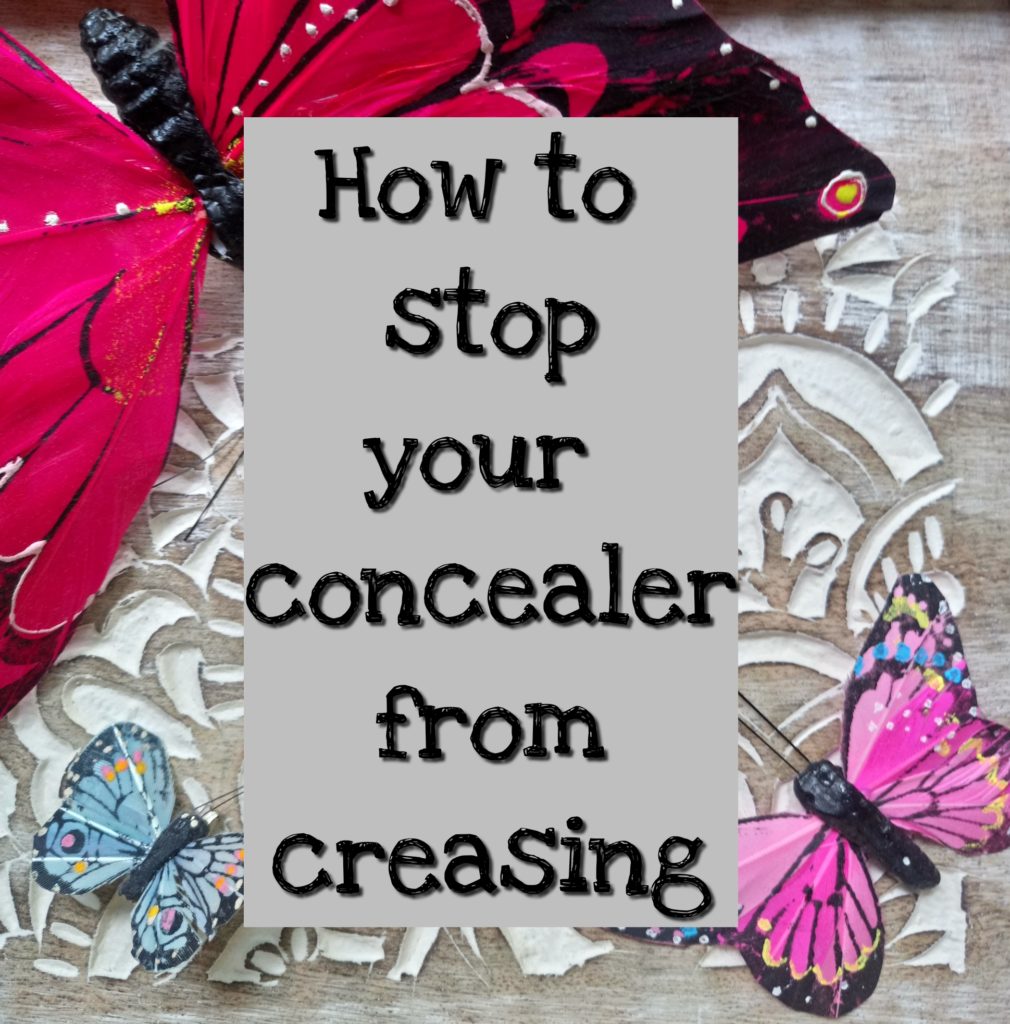 Today is the day I will spill one of my beauty secrets – I will reveal how you can stop your concealer from creasing. It is a common complaint I hear in the green beauty world – as natural concealers lack the silicones that are in conventional products – and the silicones are exactly the thing that makes the conventional concealers glide so smoothly and also fill in all the crevices, aka fine lines, to give the appearance of smooth perfect skin (but remember, it is only that – an appearance, while it hurts your skin in the long run!)
We won't go into all those nasty ingredients that are lurking in the conventional concealers and foundations, that's another post in it's own, for another time. Since the natural counterparts don't have those silicones I'd just mentioned, they perform a bit differently, and this is one of those learning curves you will have to get used to it once you will go au naturale 🙂
Don't worry, the switch is so worth the extra effort – natural concealers are full of natural ingredients that are good for the skin, like coconut oil, aloe, nurturing oils and butters, depending on the formulation. So you will get not only pigment, but skin care benefits from them as well, as I don't know how about you, but I can rest at night knowing I am doing my skin no harm, only goodness. Having said all that, oftentimes the complaint is that they are creasing – and this is where I am coming to help!
Before you ask, my favourite two concealers are Hynt Beauty Duet Perfecting Concealer & Ere Perez Arnica one. I have reviewed both on my old blog, you will find reviews linked at the end of this post if you want to see more information on them. In my concealer I am looking for the full coverage first and foremost – I don't get the point of sheer coverage concealers, if I apply the product and can still see my capillaries and dark circles, what's the point of it, right? I have been a fan of Hynt Beauty Duet Perfecting concealer (available from  Glow Organic Brighton in UK) for a good number of years now, ever since it went through branding change and several packaging changes. Remember Christopher Drummond liquid concealer in a pump bottle? Yes, that's what I am talking about. Nowadays is it not creamy liquid but rather balmy, and it comes in a glass pot that you swirl your finger in to apply. Still great coverage, and I still regard it as my nr1 – as you can imagine, I have tried a few in my days, but I always go back to this no matter what. Is wasn't when I first started using it. Anyways, my shade is somewhere in between of light and medium, and as medium is getting too dark by the day (l am getting paler by the day) I need to get another pot in light very soon. Hynt Beauty is an amazing brand with wonderful ethos – and I keep meaning to get more of their products to try and review for you guys. Everything is really natural, and intentionally so, because Meryl, the founder of the brand is a breast cancer survivor – and that's how the brand was born. Whoops, getting a bit sidetracked here. Can you tell I love to talk? Especially when it comes to all things green beauty?
Side note – please let me know your favourite natural full coverage concealers, so I could check them out!
Now, let' s get to my actual trick of trade, shall we? There are three steps to it, and it is all really simple, I promise you that! You know I am all about simple and effective, right?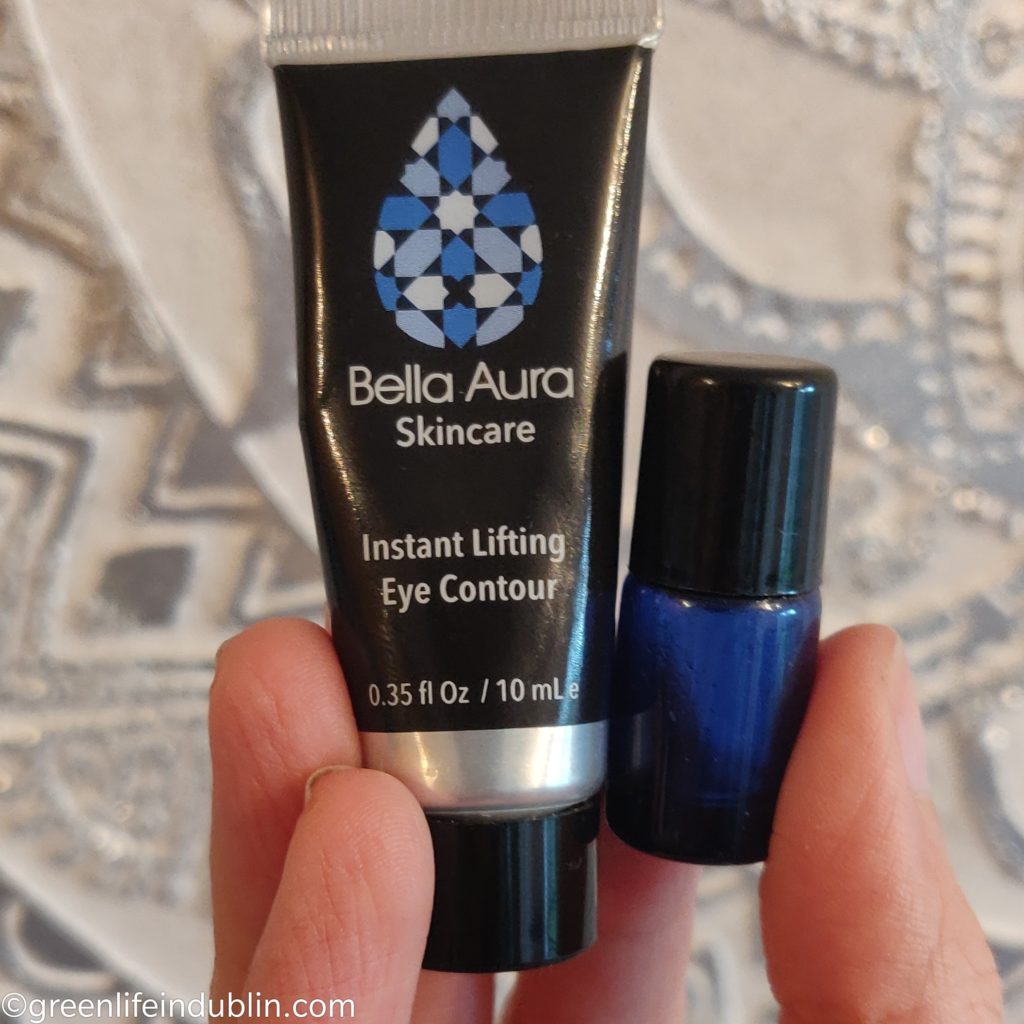 step 1
Moisturise your under eye area really well.
This stop is not negotiable for me, as a lady on the wrong side of 30s, this is something I never ever forget. It is best if you gave it a few minutes to sink in, especially if you are using under eye oils or balms. I recommend this step even if you are gorgeous peachy skinned twenty something. (if you are gorgeous twenty something and reading this, more power to you, the earlier you start taking care of your skin, the better).
step 2
Don't over apply! Another major mistake most people make, and I  too have been guilty of it in the past. Yes, it is tempting to blob it on, especially if you have a lot to cover – and trust me, I get it, I too have been guilty of burning my candle from both ends or not drinking enough water (drink enough water and trust me, you will see the difference!). I have extremely dark circles that are hereditary, and no amount of green smoothies/ exercise /sleep or products can cure, and I have acres of it, real estate! Yes, I know I am a lucky gal. So a concealer is a must for me – seriously, if you saw me sans any make up on, the first thing you would ask if I am sick or tired. No, and no, just my life story. So, yeah, less is more when it comes to the concealer – apply a very thin layer and step back to see yourself in a mirror, it really helps to see yourself a step back and not in one of those zoomed in mirrors. More often than not, you will find that one layer is enough. If you can't see any concealer, go ahead and bin that product, green beauty world has better products, I promise you! If you really need that second layer, promise me you will be VERY light handed with it. You can set or bake your concealer or not, your choice.
step 3
OK, now we are mid day, you are working or running around and you catch yourself in a mirror, and shock horror, you notice that concealer is all creased, the under eye are looks all dry and all this is making ten years older than you are. Fear not, I have just a tip for you – and you can thank me later. I would suggest that you carry a miniature eye cream or oil with you. All you need to do is to gently pat a teeny tiny drop of oil or eye cream over the concealer and TA DA, you are looking perfect again! I carry either my beloved Bella Aura eye cream, which is wonderful and sinks in in seconds, not disturbing my make up; or some lightweight face oil (serum) decanted into teeny tiny cutesy 2ml roller bottle you see in the photo. That all there is to it, told you it will be simple! Not only you will fix your make up mishap, but you will give your skin a hydration boost, which it will appreciate. (and thank you if it could talk). By the way, I have found that using face mists doesn't work in this case, while it might work for the whole face, I found it either moves my concealer or makes my mascara run, which is so not a good luck! So be a pro and cover your eyes when misting.
That's all for now, thanks for reading!
If you want to read more of my tricks, see here. . For Ere Perez concealer review see this post, for Hynt Beauty Duet Perfecting Concealer review, see here.
Lots of Love,
Renata.

Enjoy my content? A  tip into my PayPal Tip Jar -  will get You my eternal gratitude and more awesome green beauty reviews Your way! I weed out all the greenwashing products so You won't have to.