Hello Lovelies,
Welcome back! And welcome of you are new here xoxo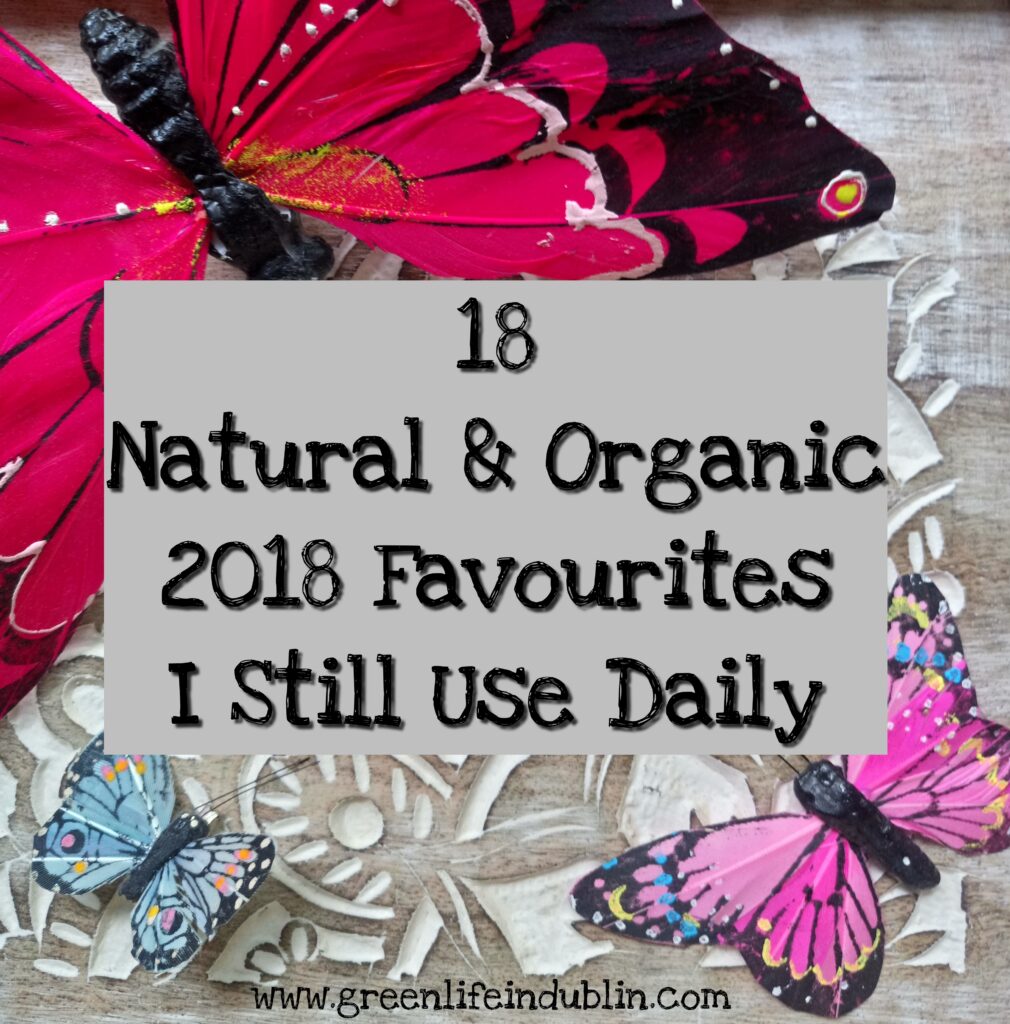 How are all of you, I hope life is treating you well? I've been thinking about my favourite products lately and which ones are long standing ones, and I have came up with a blog post on the spot – let's see my ride or die favourites from 2018 still used daily today?
Bella Aura Core Collection
My Holy Grail skincare line, see review here.  My die hard products – I don't want any new skincare, period! The best green beauty has to offer – hands down. Expertly formulated for any skin type, it not only suited to my uber sensitive skin to perfection, but are-you-sitting-down-for-this healed my dermatitis patch even though the products weren't intended for that. So is it any wonder I don't want or need anything else? Bella Aura has me covered on all the bases – do not let these creamy emulsions fool you, they are true powerhouses of healing ingredients. Everyone I have shared it with loved them and are now converts. That makes me smile.
Be sure to use "Renata15" to save 15% off any Bella Aura product buying it directly from the brand here or 10% off from BeautyWiseShop here (code "Renata10") (shop no longer exists)
*Update on why I no longer stand by this brand, even though I still think their products are fantastic here, scroll down to the very end.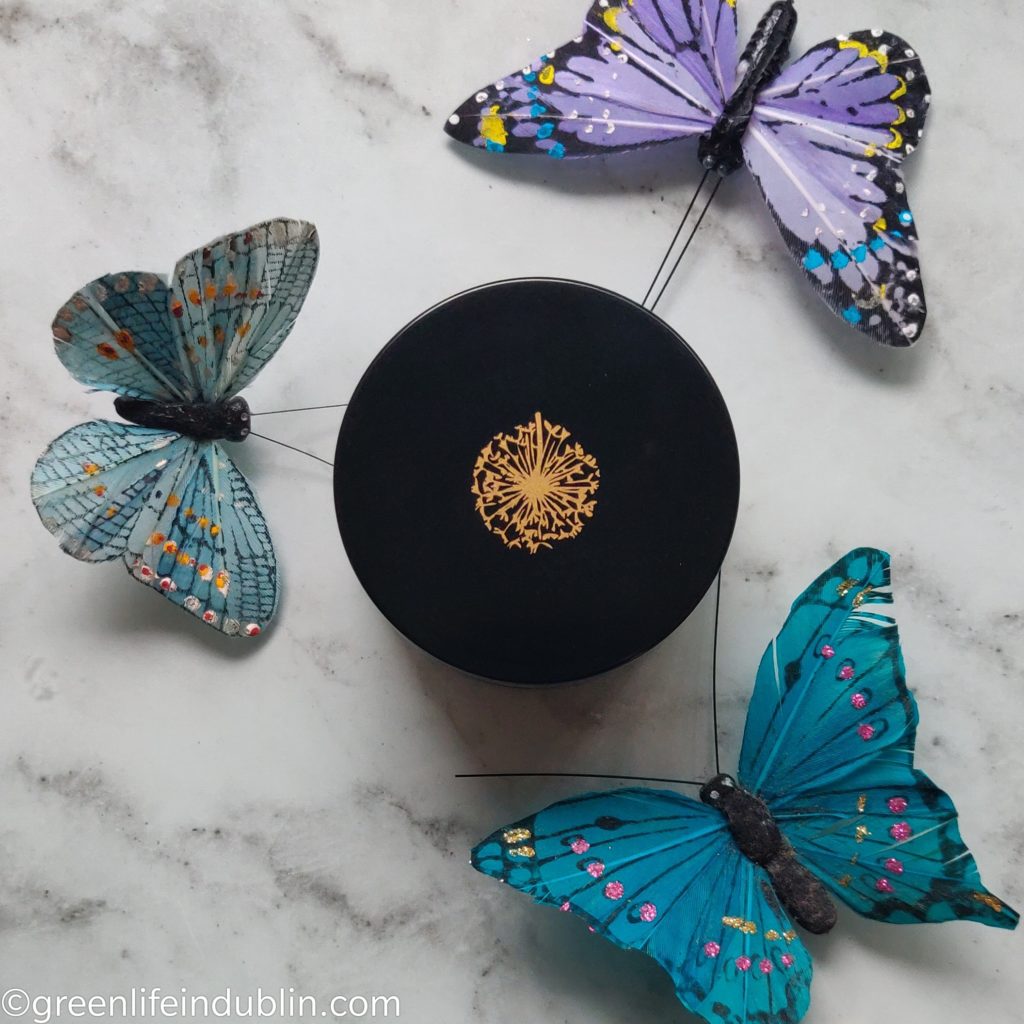 May Lindstrom Blue Cocoon
No separate review as such, but I talk about it as a part of my Favourites here. Pricy as hell, but here is a thing – it helps heal my dermatitis (on my face, no other! Yes I know I am a lucky gal) so to me, it is worth every penny. Previous to this I used to use Mahalo Rare Indigo balm (review) and I found them very similar when it comes to the user experience. Blue Cocoon might seem more expensive at first, but it also has 20gr more of the product, so price per gram works out about the same. Both of these products offer exceptional olfactory experience and truly assists in skin healing. Tried and tested over and over! Nowadays I see more balms with blue tansy appearing on the market, so I might move onto something new when I finish this, but I am sure I will never forget either of them!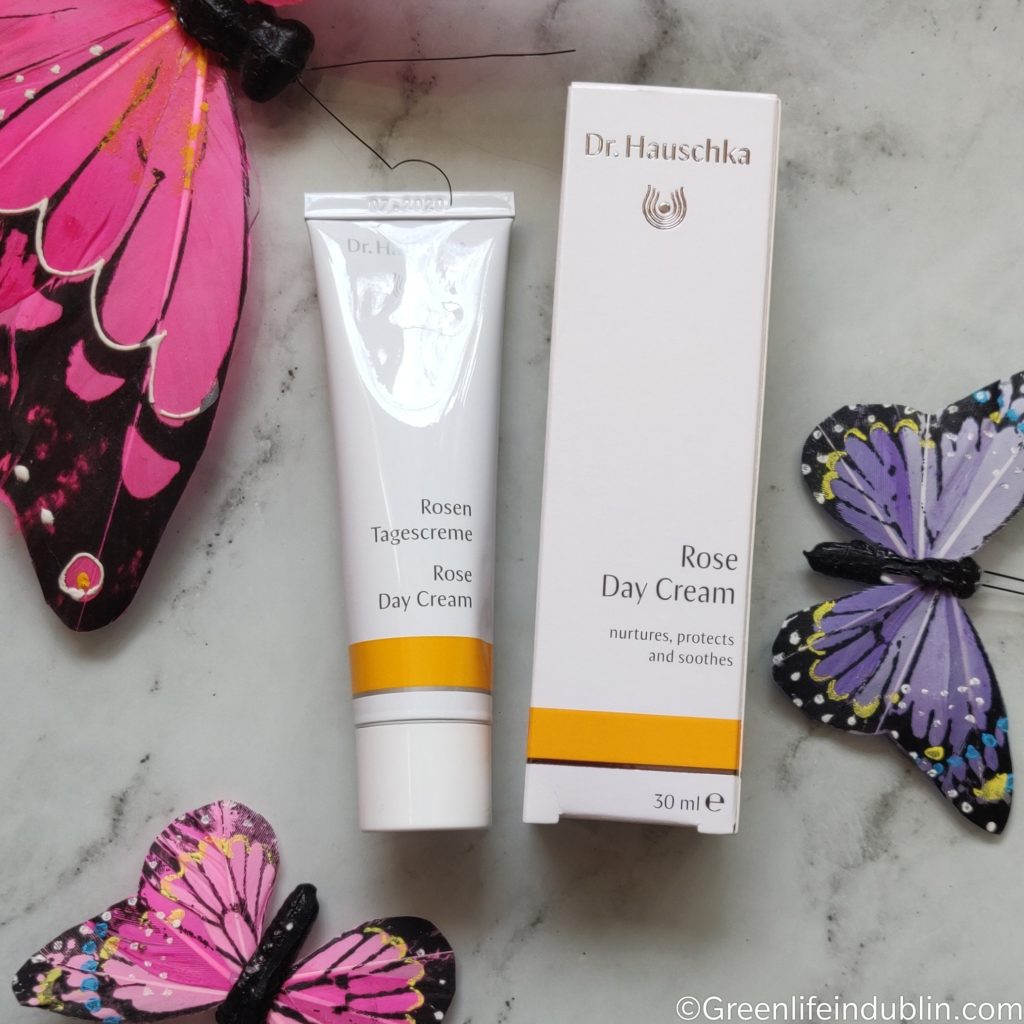 Dr.Hauschka Rose Day Cream
Holy Grail prior discovering Bella Aura, but still a Hero in winters due to richness, when the temps really drop. See review here. Sometimes you need to dunk your face in this healing greasiness – if you have tried this, you know what I mean! Cult status for a reason 🙂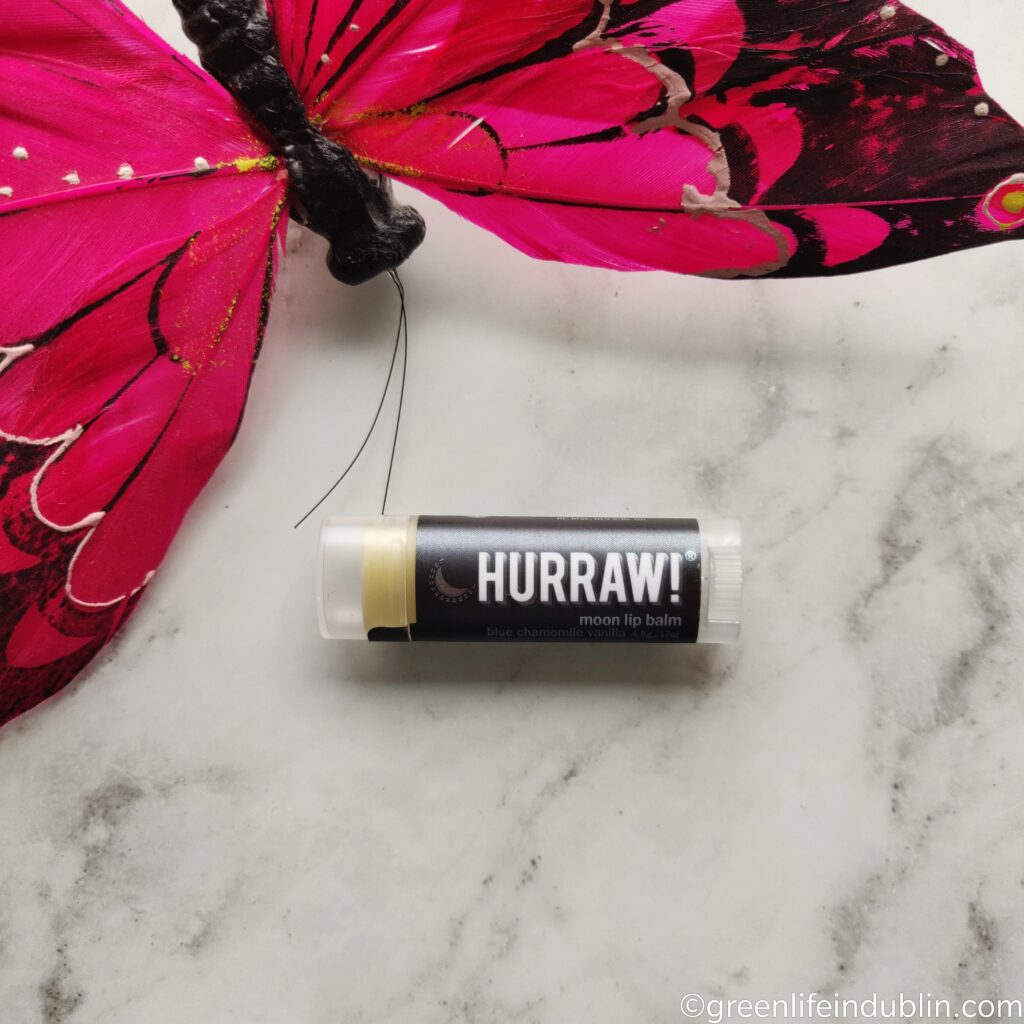 Hurraw
Moon Balm is replaced way before it has run out (that's how much I love it) and all the other balms are in rotation – but I am never without one. Again, no review on it's own, but I constantly talk about them in all of the favourites posts, social media, yearly faves, etc – you get the idea.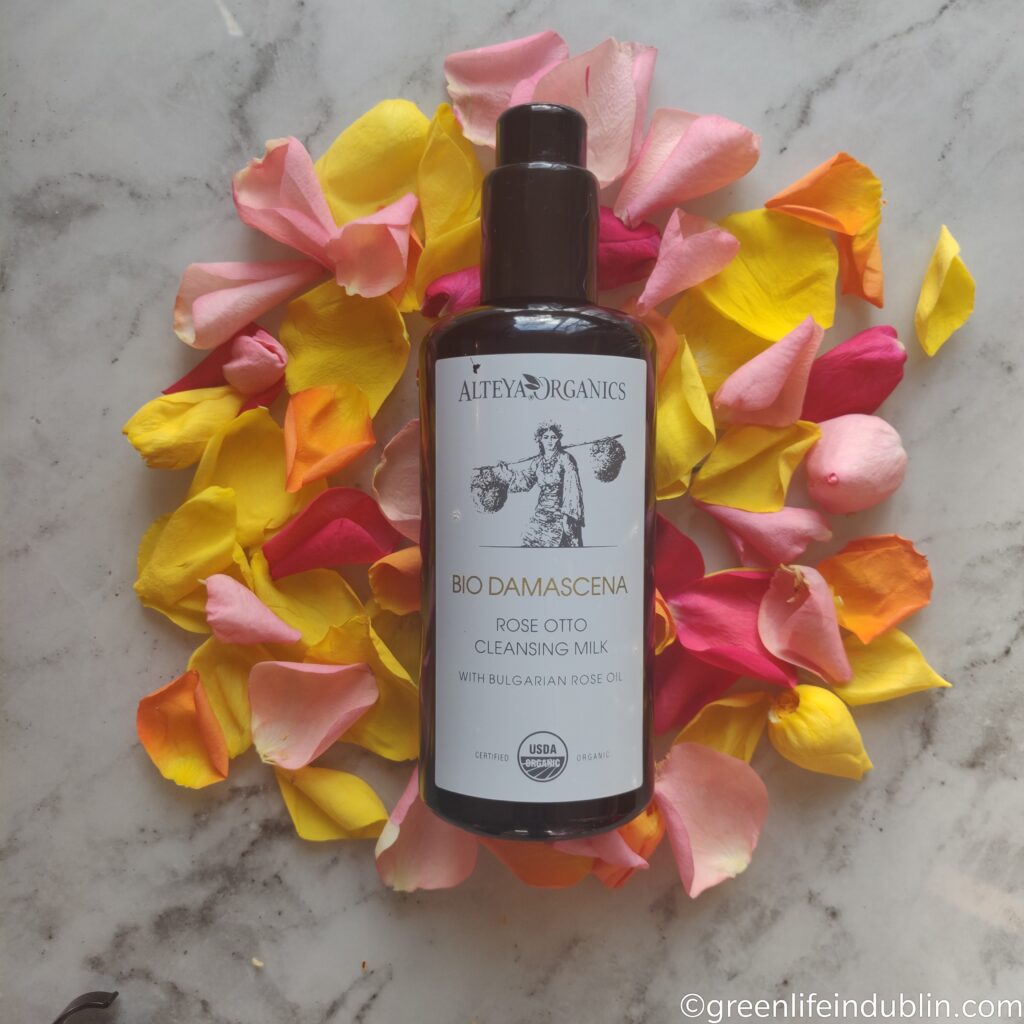 Alteya Certified Organic Rose Otto Cleansing Milk
I talked about this in my recent Spring Favourites post (see here) Basically I chose this when I ran out of Bella Aura cleanser and I was very pleased to find it non drying and very gentle. Comes in a glass bottle and you get a huge 200ml amount of product – it will last you months! Alteya Organics has lots of great products, stay tuned for a brand review and in the meantime you can check out my review of their Certified Organic Rose & Chamomile waters, aka face sprays here.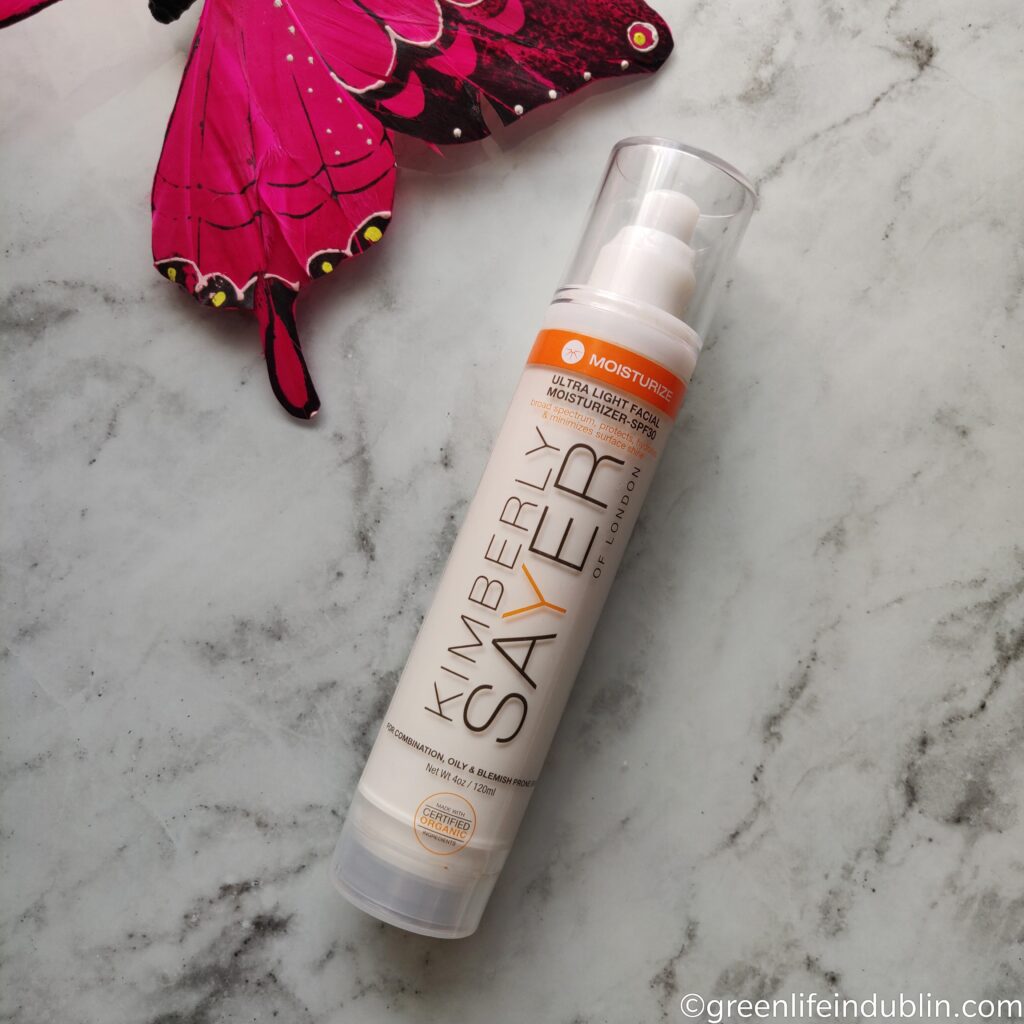 Kimberly Sayer Ultra Light Organic Facial Moisturiser SPF30 – 120ml
This dates back to three of four years ago – if I did 17 Faves from 2017 or 16 Faves from 2016, this would be included 🙂 Once again, a product without the review on it's own, but I have talked about it plenty – that that Spring Faves post I linked above or hit my previous blog  here (I have used a free Blogger platform for many years prior) and you will see it featured in many posts there. Perfect city moisturizer with SPF30 – a first to not break me out or make my skin greasy or ghost white. Remember, this is not a sun block.
This is even older fave than Kimberly Sayer SPF30 I think? Me and this concealer go way back to the times when it was called Christopher Drummond concealer and it was housed in a pump bottle. It underwent branding, packaging and other changes, but I have stayed loyal to this day – simply because I am yet to find a better concealer than this.  It has full coverage that I desperately need and it lasts for absolutely ages – I have kept mine way before the recommended date (don't do this at home kids) and it never changed in consistency, performance, smell, texture or otherwise. Well worth the money in my two cents, I never ever want to be without this concealer ever again! I have heard some people complaining of it creasing – I only ever found it to be a case if I tried to do two thick-ish layers. Trust me, you don't need that much, one layer is usually enough. If you still insist on two and want to know my secret weapon or trick on how to stop any concealer from creasing, be sure to see this post. Oh, and I forgot to tell you I have not one but two reviews of it here & here. Hynt Beauty brand overview here.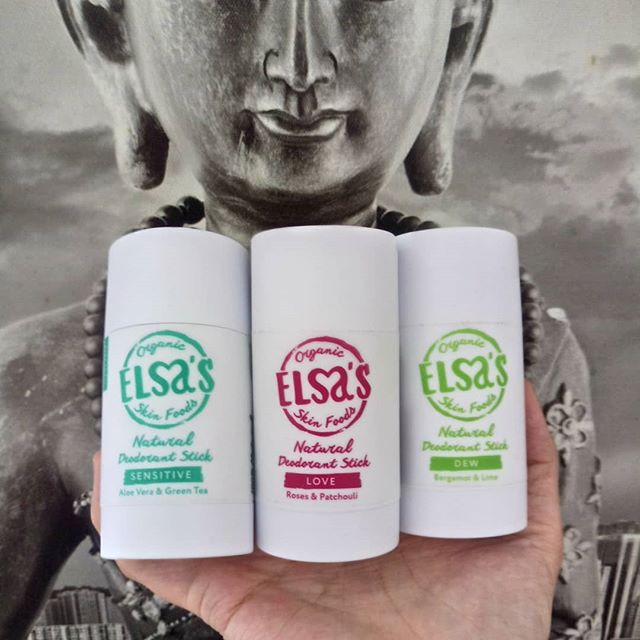 Elsa's Organic Skinfoods
They work, there's no question about that! See me talking more about them here & get them from Love Lula here.  I am happy I no longer reek, and we can all agree on how hard it is to find a clean beauty deodorant that works, especially sans baking soda. Enough said.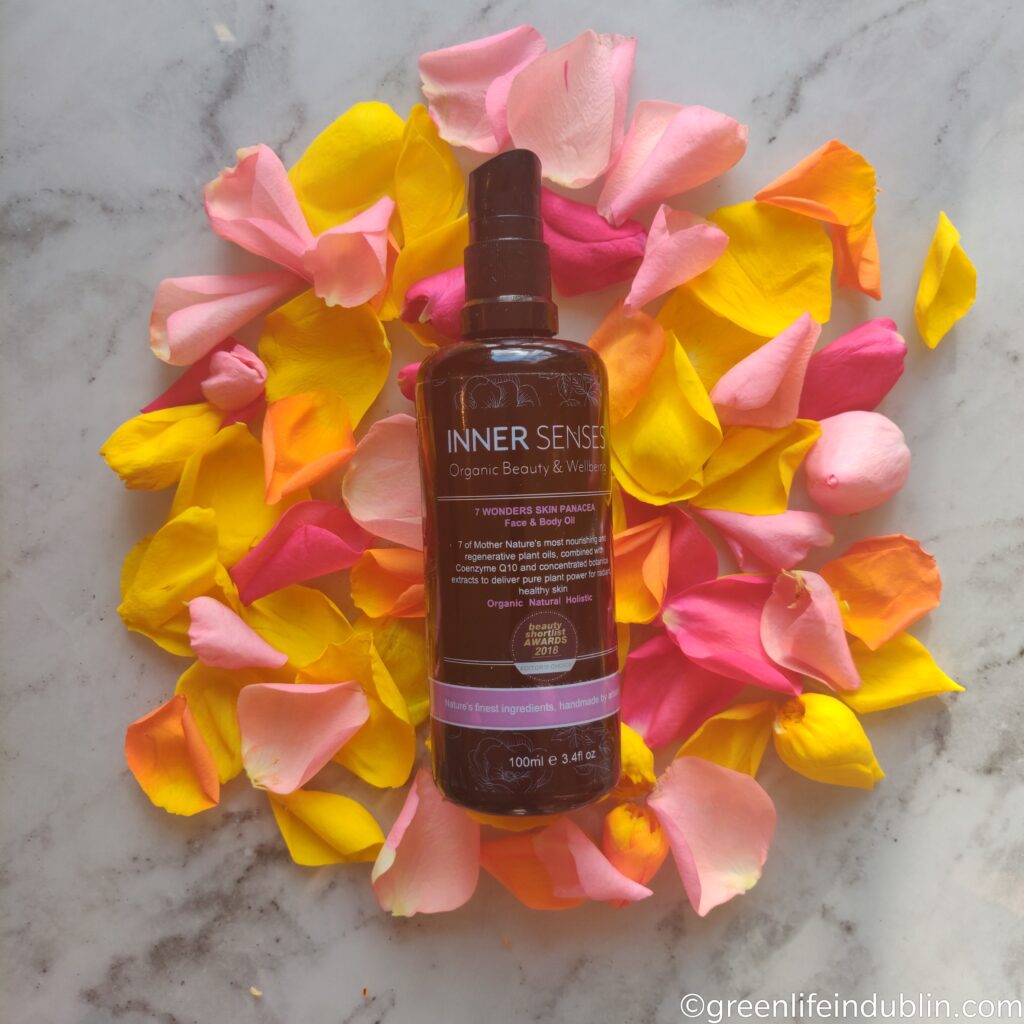 Inner Senses Body Oils
I am a big fan of the Awakening body oil and the rest of them are really good too! See review here & if you are interested in their new(ish) masks, my review of Quiet Earth can be seen here.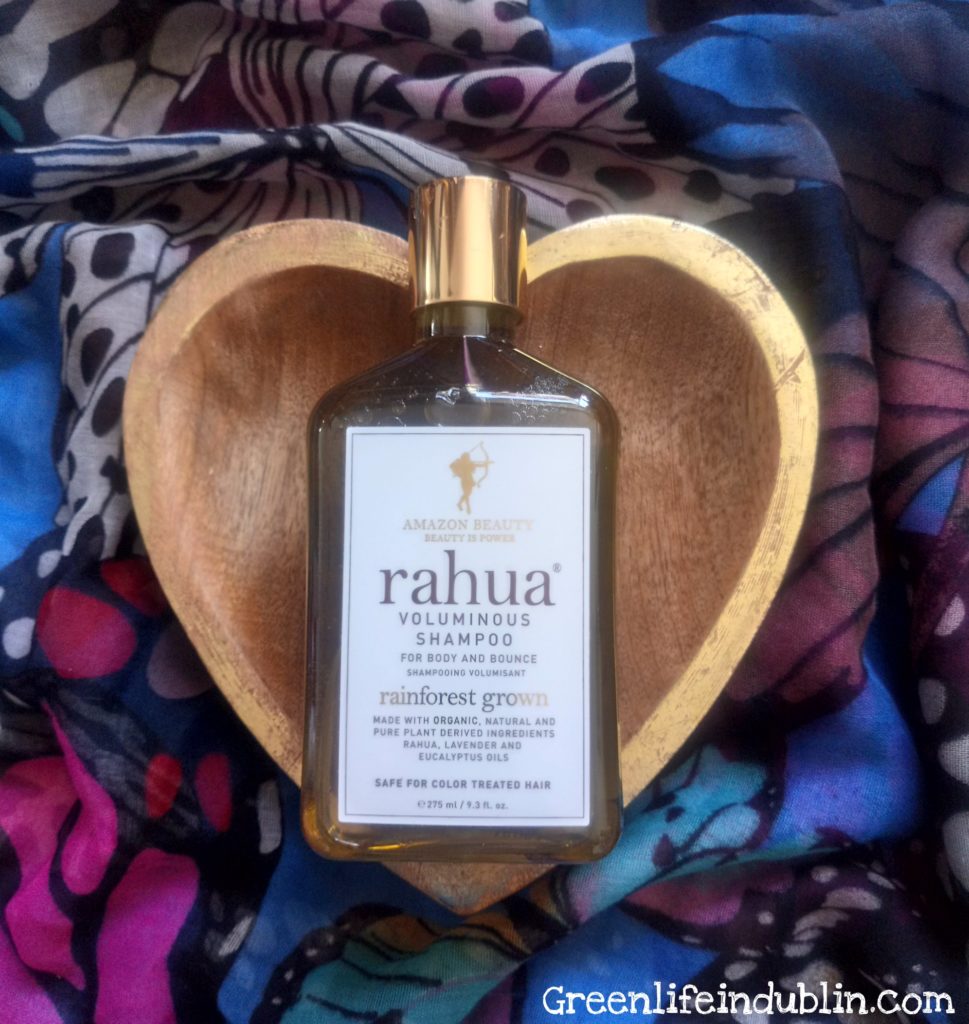 Rahua Volume Shampoo
Full review here but if you want my thoughts in the nutshell, here they are – amazing shampoo, well worth it's price tag & trust me I don't say this lightly, I had two bloody years of having bad hair days trying all the natural shampoos on the market. Nothing compares. I also have tried many after discovering it, same story, nothing compares for me. Some shampoos come close but I had to wash hair much more frequently than with this – Rahua will give you four days without washes with no problems at all. More than that, I find my hair still looked good, only the roots started to get oily. Anyways, let's not go into too many details, find all of them in the review.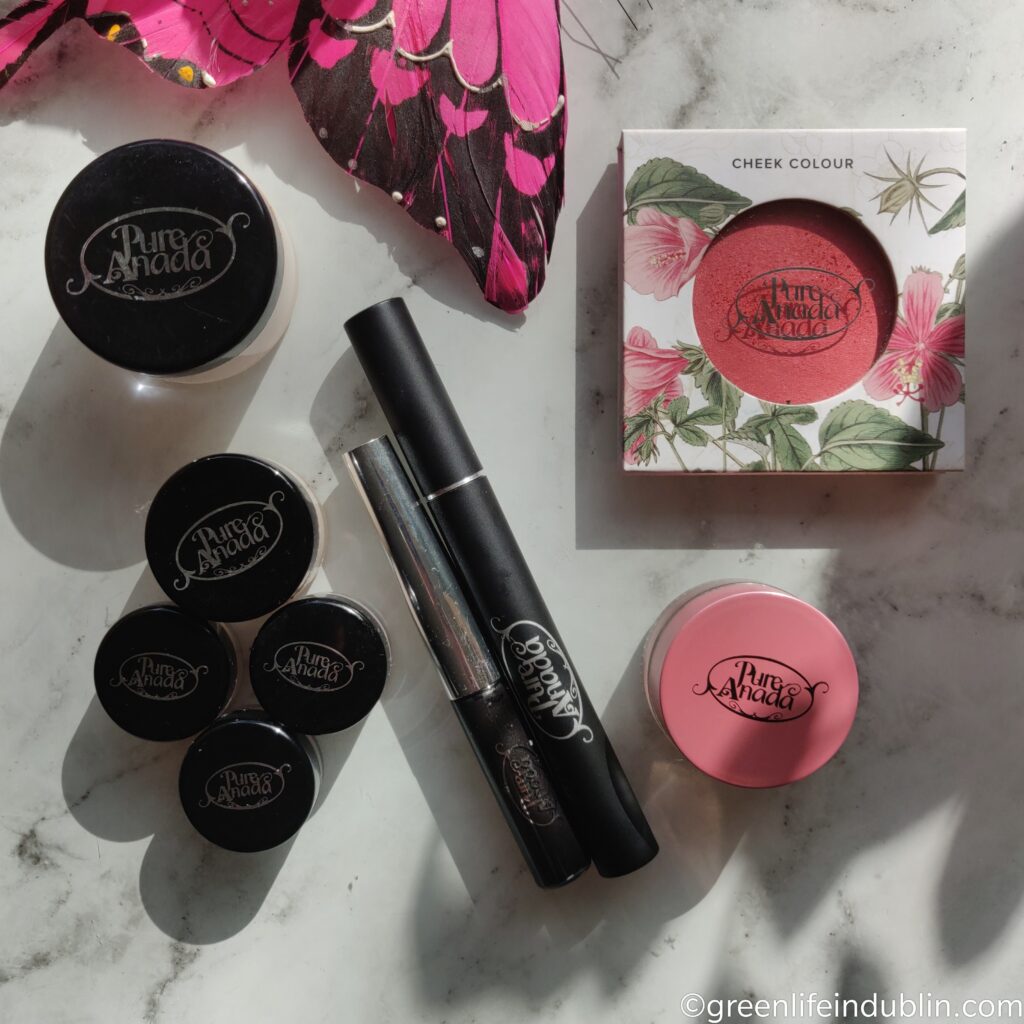 I should say blush too, but I tend to switch my blushes often while staying true to my tested foundations.  Pure Anada is one of the companies that get a lot of love from me – and for a good reason. Pigmentation is out of this world! One layer of this truly natural foundation will give you the same coverage as seven layers of other mineral foundations and I am not even kidding you. See review post here and more thoughts & a make up look with their Lip & Cheek Rouge here.
Inika Peachy Keen Blush
Oh, Peachy Keen, how I love you!!! Insert all the heart eyed emojis you can imagine and even that wouldn't be enough. You see, the thing is it is more gorgeous (and totally natural) dupe for my previously loved Nars Orgasm, the conventional item I clung onto the most and found it the hardest to replace. You see, my switch to the clean beauty happened a decade ago when no online shops existed and the mineral make up back then was truly 50 shades of beige with terracotta mixed in. Imagine my joy when I discovered it – it is a gorgeous peachy shade with gold sheen to it and it still makes me smile every time I wear it. I saw the green beauty scene exploding before my very own eyes and at this moment I know more than 20 natural and organic dupes for Nars Orgasm, see my post here – I worked hard on it! Inika review here.
Inika Long Lash Mascara
Another great favourite from the same great brand, shall I review it? I think I should! If you are after full lashes, this is the brand to try. I am yet to try their new mascaras, but knowing how good this one is, I am confident they are amazing too. I am after volume mascara next myself 🙂
100 Pure Pretty Naked II Palette
I will be really honest with you here, I fell head over heels in love with this brand when I first discovered them, bought loads of products (costing a fortune), made a lot of gushing reviews on my old website (here) and six months later I found myself with lots of spoiled products… Lesson learned? Use your natural products here and now and don't put them up on the shelf for a "special occasions". You are special and make every day special! So make the most of it! I myself have made a decision to drop their skincare but still proceed with their make up and hair care, as they work fantastically well for me. The palettes are worth their money, the blushes and the shadows are great & so are the lipsticks, but again, be sure to use them often to get your money's worth it.
Related - see all my natural make up posts to date here
Ladies and Gentlemen, say hello to my signature lipstick! That comes from a girl who didn't even liked lipstick until 35 or so and spent the next four years looking for that perfect nude ever since then 🙂 This is my second ride or die product from Hynt Beauty – my standards are high, but theirs are even higher, I am blown away with their formulas. I have tried many natural lipsticks since, this is by far the best. Creamy, super pigmented, great staying power with no bleeding whatsoever. The packaging is super luxe with a mirror and a lip balm at the end of the lid, I get a lot of stares and comments when I take this out in public. Tempted to get it in all the colours even though I have too many other lipsticks right now 🙂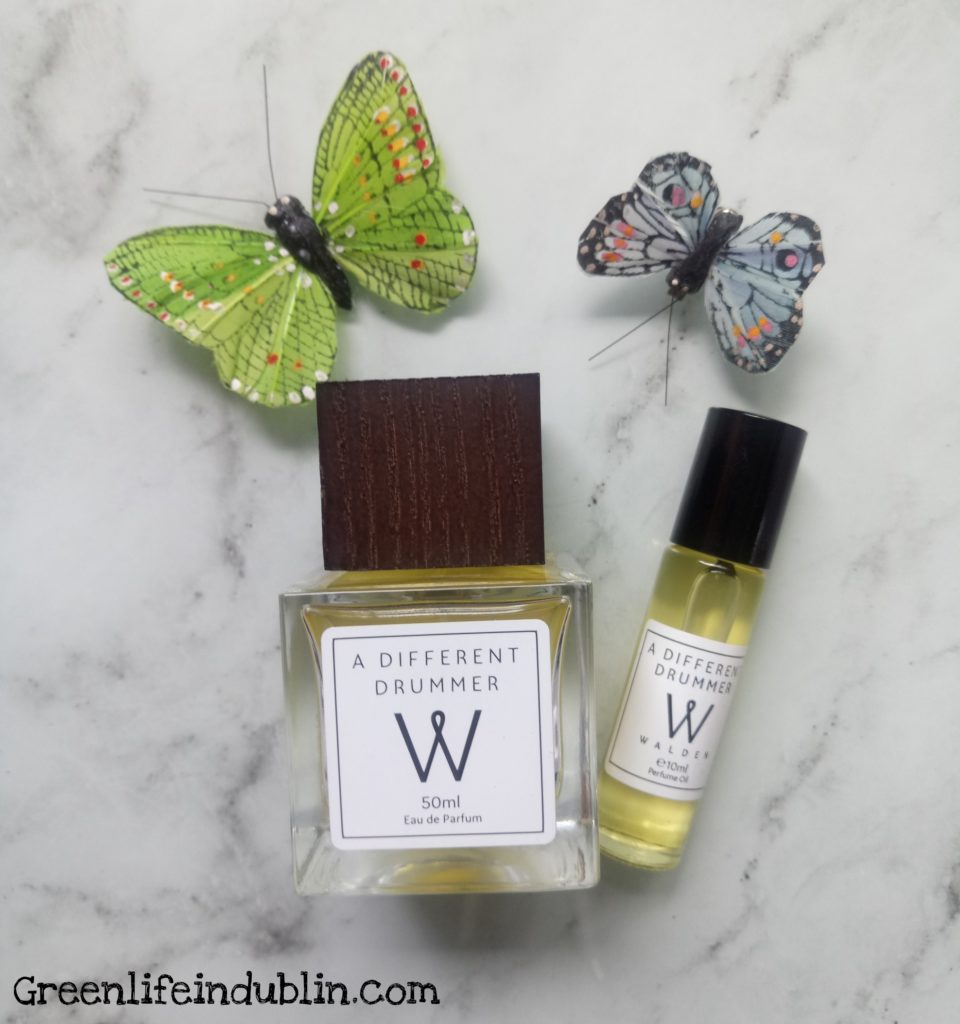 Walden Natural Perfumes
A Different Drummer came into my life and shot straight to my Top Three Favourites and have stayed there ever since, so so happy to have it in my life. See full review here. My collection expanded since my review, they came out with oil based roller balls & mini sets, so I am happy to have my little collection of them. In Marie Condo words, only keep things that bring you joy in your life – and these certainly do, so they are here to stay!
ULIV SKINCARE
As many of you might know, I have dermatitis, on my face, no less. And this magical healing potion takes care of it. Unfortunately this isn't available in EU right now, but the brand owner told me she is working on it. Please come to EU Uliv, people need you here, I need you here!
That's it for today, see You all here next Tuesday if not sooner. Thanks for reading!
Please like and share my posts on social media, it really helps to get the green beauty word out – and you will forever have my gratitude!
FOLLOW ME ON:
Lots of Love,
Renata.

Enjoy my content? A  tip into my PayPal Tip Jar -  will get You my eternal gratitude and more awesome green beauty reviews Your way! I weed out all the greenwashing products so You won't have to.