Hello Lovelies!
Welcome back! And welcome, if you are new here xoxo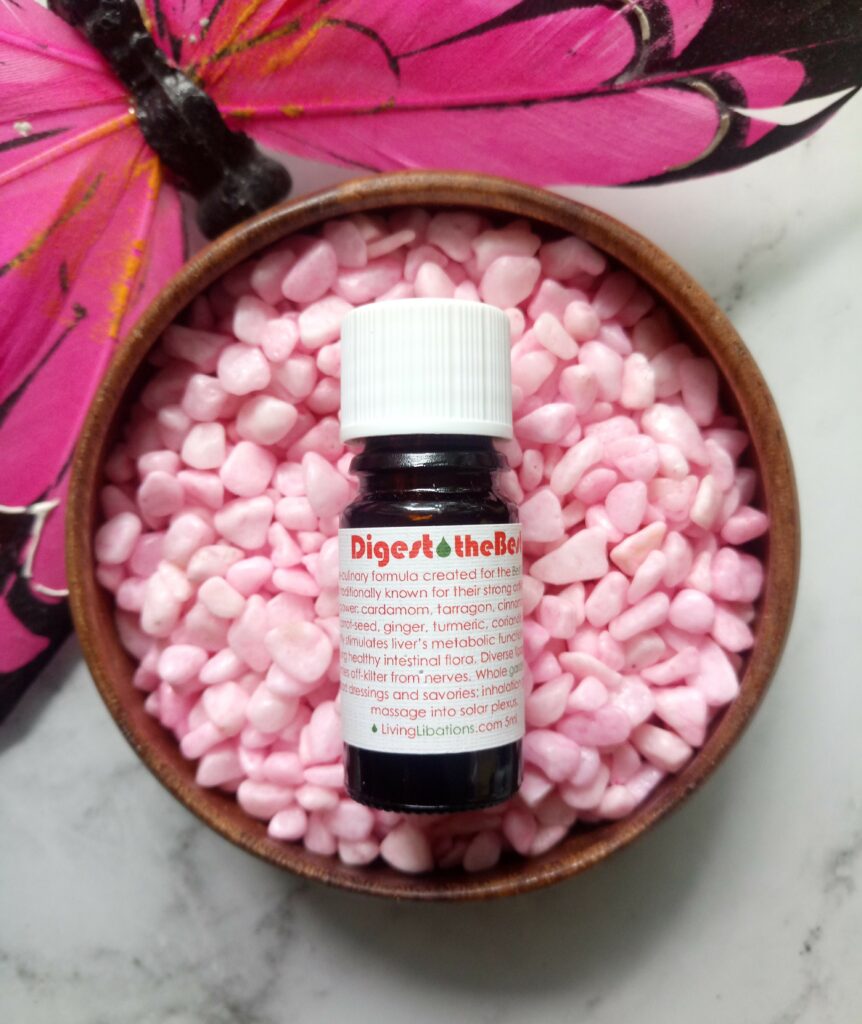 How are all of you, I hope You are well?
Today I am coming at you with a short and sweet review of wonderful digestion tonic by Living Libations. Formerly known as Digest The Best, it is now named Zest The Best, but the formula remains the same. If you follow me for some time, you would know that Living Libations stole my heart and still holds it captured – I am forever impressed by their products. What I have tried so far, I really really loved – and I want more more more! I will be honest, very few lines and products impress me that much.
Fortunately for us, EU green beauty sisters, Living Libations is available from within Europe – the largest selection is available via The Dutch Health Store, which I really love and recommend. I have reviewed it here (make sure to read it because Wilma, the co-founder and CEO tells a story of how the shop came to be). I find there are a lot of tiers or levels of green beauty, and if you are a purist and want only the best and the most natural products and ingredients, this online shop is for you! You will find brands like Living Libations, Isun, Delizioso Skincare, Be In Blossom, Revitin, Shaman Shack Herbs and a few more – and the customer service on on another level. When I purchased stuff for the first time, the package left their warehouse with an error in the address on their part, so when I let them know that, Wilma went out of her way making sure I got the package safe and sound – she followed it's journey all the way through Europe, sending me 27 emails with updates – how impressive is that? You will find the full story in one of my first posts, all linked at the end of this post; but for now, let's go back to the Living Libations Zest The Best and my review for today, shall we?
Zest The Best is the most wonderful digestive aid, it is listed as GRAS* by the FDA – meaning it is pure enough to be certified as food grade – *GRAS: Essential oils are under the purview of the FDA as food items, and it maintains mountains of regulations for the oral care use of oils. Among those regulations, the FDA keeps a list of essential oils that are labeled Generally Recognized as Safe (GRAS). The GRAS label is granted to an essential oil by the FDA if it is "generally recognized, among qualified experts, as having been adequately shown to be safe under the conditions of its intended use…" The food and flavor industry adds essential oils like bergamot, peppermint, and vanilla to boost the taste and aroma of many items, such as juices, liqueurs, and teas.
The official blurb:
Zest the Best is a kaleidoscope-culinary formula created as an aperitif for the best breath ever.
A savory synergy of herbaceous essences traditionally used to gently stimulate so you may savor what's on your plate.
Diverse aperitif essences reinvent your favorite dishes with a splash of liquid plant-celebration.
Experience a whole garden in each drop as Zest the Best can freshen breath before or after meals, added to savory soups and salad dressings, inhaled to get the juices flowing, and massaged onto the solar plexus.
Get your juices flowing, your taste buds tingling, and consecrate your meals with delightful drops of this herbaceous garden in a bottle.
It can be used in a variety of ways, from inhaling to boosting the flavour and nutritional profile of your food, soups, stews, salad dressing and brews, to taking a drop (well diluted in coconut oil or tea or something else you prefer) before or after meals. Many people these days have a compromised digestive system, myself included. I have to say I have tried many different digestive aids and this is my favourite. It is all natural of course, the best quality it can be – it is a product by Living Libations after all! It is recommended by many naturopaths, holistic nutritionists and the like – and for a good reason I might add. Shall we look at the ingredients list?
ORGANIC INGREDIENTS:

Cardamom Essential Oil (Elettaria cardamomum) – Charismatic cardamom's sweet and spicy aroma ignites the senses. It is used extensively in Indian cooking and Ayurvedic care.

Tarragon  Essential Oil (Artemisia dracunculus) – Fragrant tarragon is distilled from the leaves and flowers of the Artemisia dracunculus plant, also called herbe au dragon due to its dragon-like roots. A popular cooking herb, tarragon is a wonderful aperitif that may arouse the appetite and temper tussles. The aroma, a favorite of chefs, is sweet and spicy, with exciting hints of woodsy anise.

Cinnamon Bark Essential Oil (Cinnamomum zeylanicum) – This ancient spice is so sweet and nice while possessing potent botanicalbiotic benefits.

Oregano (Essential (Origanum vulgare) – Opulent oregano is a classic botanical-biotic that illuminates the body's fortification force.

Mastic Essential Oil(Pistacia lentiscus) – This ancient, aromatic resin is similar to frankincense and comes from the inner sap of the mastic tree. This spice is often used in Greek cuisine; the aroma is green pine with hints of myrrh.

Lemon Essential (Citrus limonum) – Lively lemon is classic zest that gets the taste buds tingling and is a source of sunny citrus glee.

Savory Essential Oil(Satureja montana) – Our magnificent mountain savory fortifies the body creating a glowing aura that sparkles in the wintery mountain sunshine. It is an energizing elixir assisting those with a lack of motivation.

Carrot Seed  Essential Oil (Daucus carota)– Calming carrot seed's essence is a mildly sweet, inspiring woodsy aroma distilled from the seeds of organic French plants. Traditionally carrot seed has been used as a deluxe digestif.

Ginger Root Essential Oil (Zingiber officinale) – Spicy and enlivening, our gorgeous ginger root essence packs an herbaceous punch! A super-critical extract from organic ginger grown in Madagascar, our juicy ginger adds a warming zing! As one of the most popular spices in the world, ginger's soothing qualities have been enjoyed by their extensive use in ancient Indian and Chinese cultures.

Turmeric Essential Oil (Curcuma longa) –  Our super potent, tantalizing turmeric extract is herbal hero of golden-goodness.

Coriander Essential Oil (Coriander sativum) – Culinary coriander is a delectable essence that is a time-tested herbal aperitif. One of the Old Testament's biggest herbal stars, coriander was eaten at Passover and celebrated as a gift from God. The ancient Romans indulged in coriander wine, while the Egyptians buried their dead with the aromatic seeds. When coriander seeds are crushed, they release that wonderful, fragrant aroma commonly referred to as cilantro.

Schizandra Berry Essential Oil (Schizandra spenanthera) – Our schizandra berry is distilled from the berries of the Indonesian Schizandra shrub. These berries are a staple in traditional Chinese culture, and have been used for thousands of years to boost the body's chi. Known as "wu wei zi" in Chinese, this "five flavor fruit" contains a complex palette of flavors that are bitter, salty, spicy, sweet, and sour. Our Schizandra Oil is a super-critical extraction and contains all of the lipophilic components for even more aromatic benefits than it has flavors!

Rosemary Verbenone  Essential Oil (Rosemarinus verbenone) – This particular variety of rosemary is a brilliantly clarifying essence for both mind and body. The true power of the "rose of the sea" lies in its mysterious ability to revitalize the mind and spirit.
Now, doesn't it make you happy? If if doesn't, I don't know what will! I could spend hours perusing the ingredients of any Living Libations products, because to me they sound like a green beauty poem! All amazing, complex, the best quality with complex formulas and the best organic ingredients there can be. I highly recommend you do the same, plus read Nadine's book called "Renegade Beauty" – just like her products, the book in on another level, prepare your mind to be blown multiple times. If you are on a budget and can only get one book a year, let this be it – believe you will thank me later. Or borrow it from the local library, but let me tell you, you will want to purchase your own copy way before you will finish reading it. Zest the Best is one of the Living Libations products I really enjoy and love (it made it into my Best Products for a reason!). It works as an digestive aid, I really loved the taste of it and I am happy to continue getting it – my taste buds agree! I mostly feel the bitterness, much needed for digestion, but there's all sorts of taste explosions in my mouth too. Well, with ingredients list that impressive, how could it not? I am happy knowing I can enjoy heavy meals from time to time, resting assured my digestive tract is getting the best help it can get, and I am assuming it is helping my health (and my dermatitis) in the long run.
So, all in all, this gets Green Life In Dublin Seal of approval! All for a good reason, mind you – and I shall continue my way exploring Living Libations products in my own good time 🙂 I clearly want *everything* (and I mean that) but I have to be realistic too, so here's my wishlist for the time being. Please do let me know Your Living Libations favourite products, so I could check them out too!
My Living Libations Wishlist: 
Cleansing Charcoal Soap
Frankincense Honey Mask
Open Sky Eye Serum
RoseGlow Face Creme
Moontime Majesty – Lunitidal Elixir
Neem Enamelizer ToothPaste
Chamomile Vanilla Lover Lips
Ballet Slipper Lip Shimmer
Copal Musk Underarm Charm Crème Deodorant
Copal Musk Poetic Pits
Breast Massage Oil  (purchased already, review in the works)
Bliss Tonic
Frankincense First Aid
Illume Hand Sanitiser
Immune Illume Breathing Balm
Throat Spray
Sacred Sage Smudge Chrism
And I COULD GO ON!! 🙂
My Dutch Health Store Wishlist (apart from Living Libations)
Anything from Corinna Kuhnert (flower essences)
Delizioso Skincare:
Black Diamond Volumising Mascara & foundation plus concealer, not too sure of my shades?
Vanilla Sorbet Wooden Wick Soy Lotion Candle
Bubble Gum Palm-Free Artisan Soap
The Elderberry Hair Smoothie
I want some of their skincare and bodycare too, but first I need to reduce some of my stash before getting any
Everything by Shaman Shack Herbs
Everything by Dr Thungs
Hmm, I hear a storm or a *order* brewing 🙂
Related posts for your interest:
Living Libations Everybody Loves Sunshine With Zinc Beach Balm Review
Living Libations Haul & Review
Dutch Health Store Review
Living Libations Dew Dab Review
Dutch Health Store Haul & First Impressions
Living Libations Haircare Review - True Blue Spirulina Shampoo & Fortifying Frankincense Dry Shampoo
Two Natural Fabulous Toothpastes From Dutch Health Store - Living Libation Wintergreen + Clean and Revitin
My Dental Hygiene Routine & Products
12 Best Green Beauty Discoveries of 2017
my gosh, this makes me think I never done a 2018 best discoveries post! Should I do it now or forget about it?
That's it for now, see You here next Tuesday if not sooner. Thanks for reading and have a great day!
Please like and share my posts on social media, it really helps to get the green beauty word out – and you will forever have my gratitude!
FOLLOW ME ON:
That's all for now, see you Tuesday if not sooner xo
Lots of Love,
Renata.

Ps. The product came to me in a haul where I purchased some of the products myself and some were sent to me for my consideration. The rules say I should mark it as an AD, even though I am not paid to talk about this product. In my mind this is a marketing sample, not an ad, what are your opinions on it? You guys know I treat all the products equally, no matter what way they came my way, and if anything, I judge PR product more harshly. I am always honest, I got you BOO! 
.
Enjoy my content? A  tip into my PayPal Tip Jar -  will get You my eternal gratitude and more awesome green beauty reviews Your way! I weed out all the greenwashing products so You won't have to.