Hi Lovelies,
Welcome back! And welcome if You are new here ???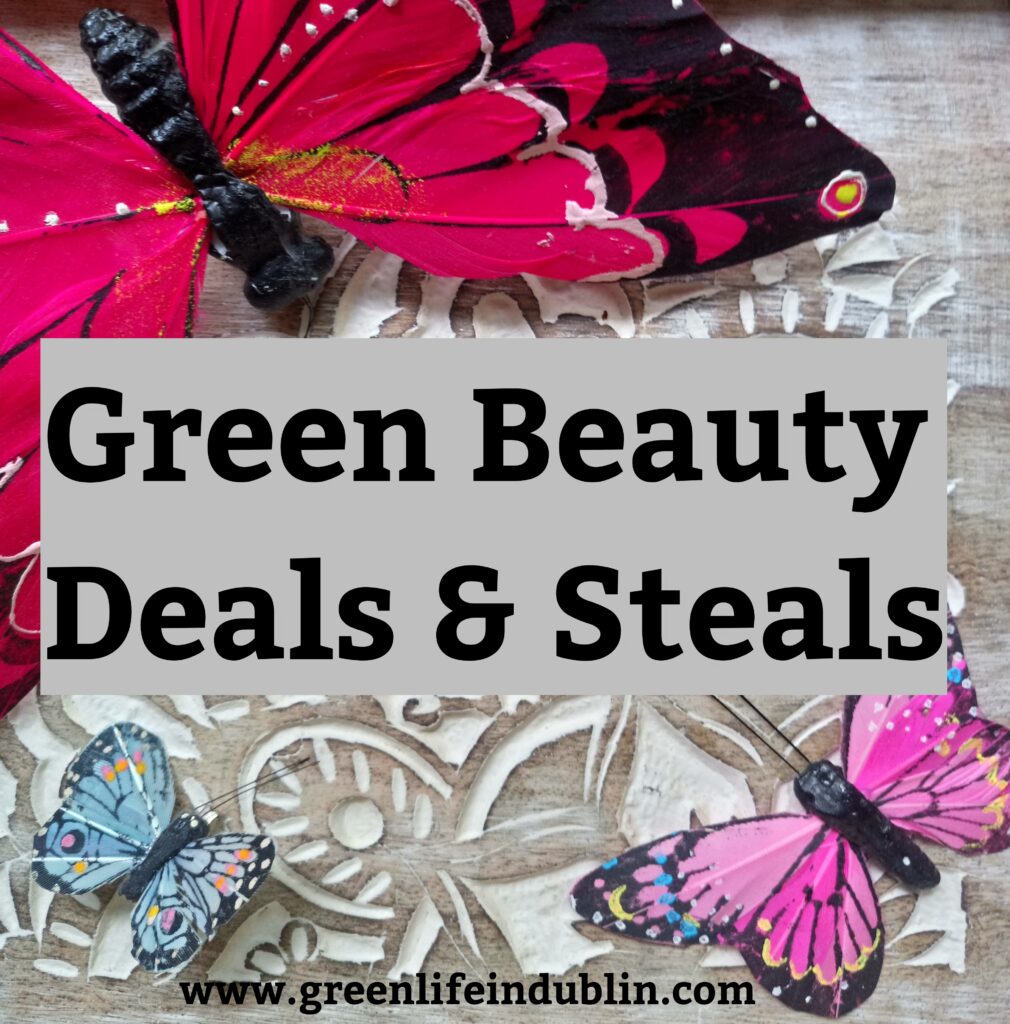 Good day Lovelies! Do you want to know where are green beauty deals, steals & discounts at? I thought so 🙂 Check out below & also don't forget to follow my FB page offers or this Pinterest board if that's what You like better. Please make my day & follow me there too & You will have my gratitude for the whole 2020 🙂
*Little note before we dive in, please be aware that you might get custom fees if you order from overseas, sad fact of life, but us customers are responsible for paying for those - not the brands or shops. So be sure to dig a little first, to see where the brand/shop is located & maybe order in small batches - knock on wood, I got away with small orders last year. There's always a risk of custom fees, so decide for yourself if the product(s) are worth it or not.


I *might* have done damage myself! So keep your eyes peeled for more Living Libations reviews in the near future. You guys know Living Libations have my heart, and if you don't, here are some reviews to get you started:
Related:
---
Use code: DECBOX
*While stocks last. Offer CANNOT be used in conjunction with any other offer. Maximum of one free gift per order. CANNOT be used with Gift Vouchers or Beauty Box Subscription
Worth £47.00!
Contents:
Nature's Kitchen Face Wash This delicious dark chocolate fudge cleansing butter face mask is a rich, fudgy balm that gives skin a deep clean and restores your complexion's natural moisture balance with the added benefit of pure chocolate indulgence in a creamy mask.
Balm Balm Frankincense Deep Cleansing Balm Shea butter, Beeswax, Sunflower and Jojoba to lift impurities from the skin; Calendula to sooth; Frankincense to rejuvenate and Grapefruit to refresh. Massage balm into face and neck then remove with damp muslin cloth.
Walden 'Live The Life' Perfume Oil This gem of a perfume successfully combines the refreshing top notes of Bergamot and Orange with middle notes of Tuberose and Sweet violet, not forgetting the exotic base notes of Sandalwood, Brazilian rosewood and China jasmine to create a fresh yet beguiling scent reminiscent of a magical midsummer stroll through a wild flower meadow.
Natura Siberica Rich Siberian Body Butter This rich Siberian White Body Butter was formulated to help reduce the "orange peel effect" while improving skin appearance and texture. Day after day your skin becomes soft, smooth and appealing.
Use code LIP at checkout.
*While stocks last. Offer CANNOT be used in conjunction with any other offer. Maximum of one free gift per order. CANNOT be used with Gift Vouchers or Beauty Box Subscription
Click here to see the full Dr Hauschka range
Lip Care Stick softens and offers protection for lips prone to dryness. The practical companion for silky soft lips while out and about, providing light sun protection (SPF3).
Formulation: shea butter, beeswax, almond oil and anthyllis seal in moisture and protect even the most sensitive lips.
*Now, I have to say I am definitely taking advantage of this offer myself and I already know I am getting Rose Day Cream, which is amazing for my dry, sensitive and dermatitis prone skin, also protects from harsh elements so well – my true Winter Holy Grail if You will. Full review here. Even if You don't want to get this cream, I would still suggest You take a look at other products, the range is vast and there's definitely something for everyone there. The lip care stick is something I only discovered at the end of the last Year, but it certainly impressed me enough to make it into my 2019 Best Products. You won't regret getting that lip balm stick 🙂
Right, as if the Love Lula offers could not get any better, here is one more for you:
Get 15% OFF when you spend £70* or more at LoveLula – Use code JAN15 at checkout
.
Get 10% OFF when you spend £40* or more at LoveLula – Use code: JAN10 at checkout. Offer ends 05.02.20
*update 14 January – MORE LOVE LULA OFFERS!
20% OFF Ayan – beautiful products designed to awaken your mind, indulge your senses and illuminate your skincare ritual.
No code required.
Ends 31.01.20
Great offer on great brand, I love Inika and have for years! See my full review here. Also, a side note – their Peachy Keen Blush is more gorgeous and totally natural Nars Orgasm dupe, see this post on 20+ of natural alternatives to it!
*while stock lasts. T&C apply. CODE INIKA
FREE* Chamomile Floral Water Hydrosol 30ml when you spend £20 or more on Balm Balm!
Use code BALMBALM at checkout.
*While stocks last. Offer CANNOT be used in conjunction with any other offer. Maximum of one free gift per order. CANNOT be used with Gift Vouchers or Beauty Box Subscription
Mist over sore, inflamed or itchy skin; rashes; cracked nipples or any areas that need a little soothing.
Also perfect for spritzing over bed linen to induce sleepiness.
Suitable for use from newborn but a 'must-have' for grown ups too.
Love Lula is a gift that keeps on giving, isn't it? 20% off Kypwell, natural brand hailing from Cyprus – no code needed, while stocks last. Well worth check it out, if not for the products, then maybe for the tea? I still have some sage from my visit from three years ago and it still smells amazing – so I am assuming those sun charged tea should be similar?
MORE OFFERS!
FREE* Organic Rosehip Cell-Regenerating Face Oil 15ml when you spend £15 or more on Oils of Heaven!
Use code ROSEHIP at checkout.
*While stocks last. Offer CANNOT be used in conjunction with any other offer. Maximum of one free gift per order. CANNOT be used with Gift Vouchers or Beauty Box Subscription
+++
FREE* Kiwi, Apple & Cucumber Skin Soothing Face Wash 100ml when you spend £20 or more on Nature's Kitchen! Use code KIWI at checkout. *While stocks last. Offer CANNOT be used in conjunction with any other offer. Maximum of one free gift per order. CANNOT be used with Gift Vouchers or Beauty Box Subscription
& 15% off of selected Living Better Health products – no code required, ends 09.02.20
more love lula offers
Check out new launches of  Alteya Organics essential oil sets at 20%  off until 09.02.2020 – no code required.
New brand and new solid shampoo alert – Biovene Barcelona at introductory price of only £3.99
---
If you follow me for a while, You will know Bella Aura is my absolute favourite skincare line, see this review why, but in short, I can tell You this line uses precious skin friendly oils in these innovative emulsions. Do not discount the runny lotion consistency creams, these are true powerhouses – I have never seen my skin change so fast, in just three days I knew I was head over heels in love. And when my dermatitis patch (on my face, no less!) started actually HEALING in front of my eyes in less than a week of me using Bella Aura products, I knew I am in for a long haul. None of my reviews are sponsored or anything, I am speaking from my own experience. Now that I am a lucky duck also known as Bella Aura Skincare Ambassador, I am pleased to offer You a 15% discount so You could experience this amazingness for less. No minimum orders and shipping worldwide.
---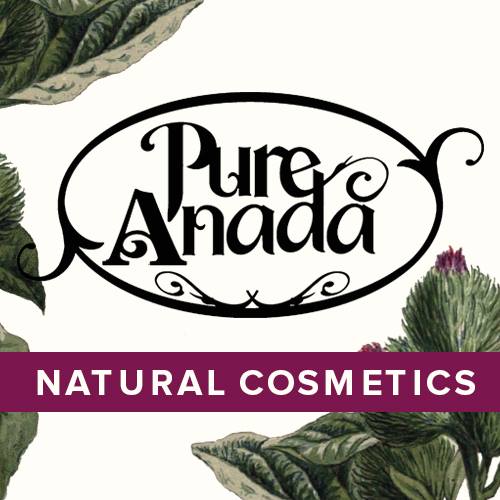 Save whooping 25% off with my code "GREENLIFE" at @PureAnada! Have been a fan for years, have a few posts on the products, My recs would be their powder products (pigmentation is awesome! the choice of the eye shadows colours is limitless – any naysayers saying green beauty does not have exciting shades should have a look here), lip & cheek rouge, and I could go on!, just check why:
More brands are available, like #orgaid #earthmama #vonbros #naturesaid #greenbeaver #drbrite #lavigneorganicskincare #routinedeodorant #carinaorganics & more. All categories from make up to household to aromatherapy and everything in between. I highly suggest You treat yourself 🙂
---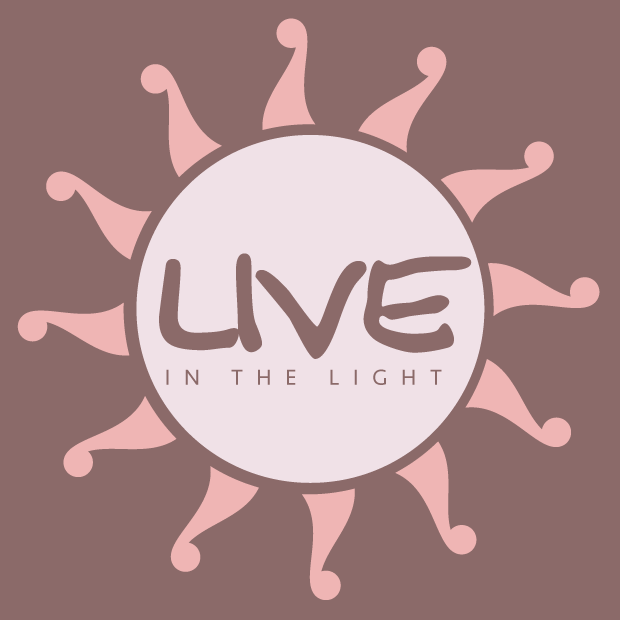 Whooping 30% of AnnMarie Skincare Charcoal & Cacao Mask at Live In The Light for January 2020. The newest addition to their Wild Alchemy collection, this activated treatment mask infuses your skin with potent antioxidants, gentle clays and cooling botanicals to reveal a smooth and clear complexion. Hydrating aloe vera works to lock in moisture, while coconut charcoal draws out deep impurities. Turmeric's bioactive compounds leave your skin feeling calm, making this mask ideal for sensitivities. Cacao delivers complex nutrients for healthy skin, visibly improving texture, tone and radiance.
Another offer just landed – get half price of the AnnMarie Skincare Probiotic Serum with Tremela mushroom. While stocks lasts.
See Live In The Light online shop review here.
---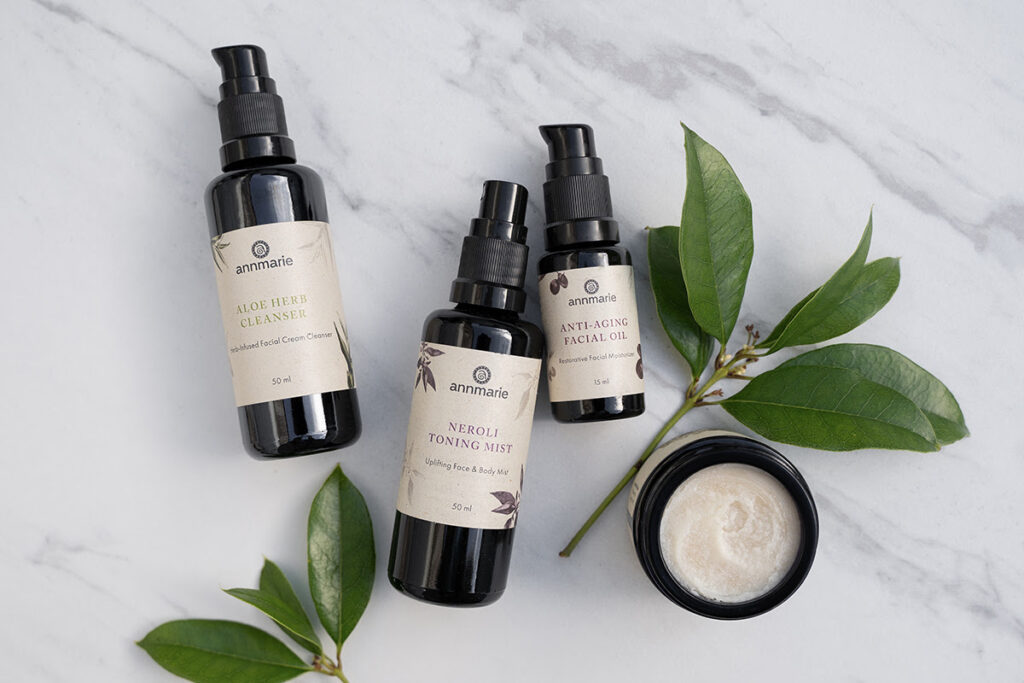 2020 BUNDLES ARE HERE
And they're 10% off until January 10. Use code NEWME10 at checkout.
AnnMarie Skincare is the brand I want to dive deeper into in 2020, I got a sneak preview of a few samples here and there and all I have to say is this – I want more! I follow the couple behind the brand for many many years now, ever since their Youtube raw food journey days. Knowing the purist standards they hold, I guessed their skincare range would be nothing short of miraculous, in a way that the ingredients would be as pure as possible, organic, wildcrafted and stuff like that. And guess what, I was not wrong! The products are next level, very on par with Living Libations, ISUN Skincare. Their Neroli Toning Mist and Probiotic Serum with Tremella mushroom are the two things I would recommend. Also, their mineral make up is so so good, ingredients are minimal, the coverage very impressive and I love the fact that You can customize it any way You want. See review here.
Also, for a limited time only save 15% off anti-aging oil & serum with code AGELESS15.
Be sure to also check out Valentine Bundles that just landed in!
---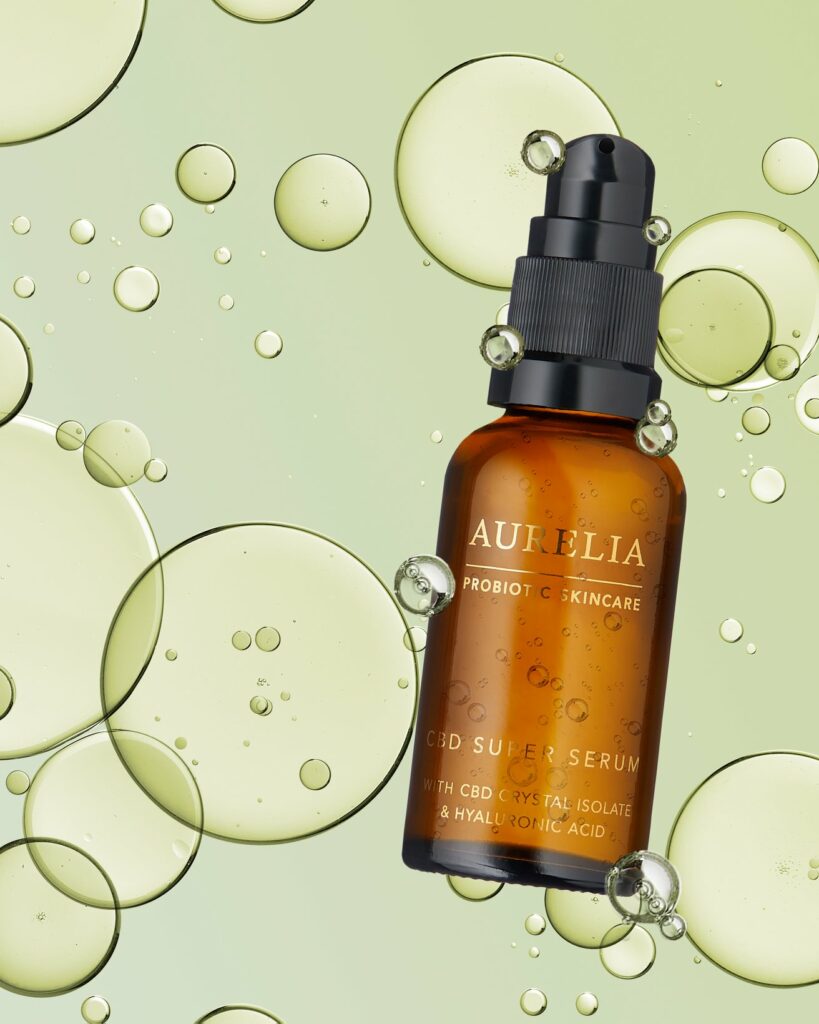 Learn to mix your skincare and receive 25% off when you buy any two different oils and serums to reveal dramatic results tailered to you!
 Products included in the offer: NEW CBD Super Serum 30ml, The Probiotic Concentrate 10ml, Revitalise & Glow Serum 30ml, Cell Repair Night Oil (30 and 50ml) and Balance & Glow Day Oil 30ml. 
Use code MIXTWO at checkout.
---
Enjoy a high-performing and award-winning product for free!
Order € 150 and more & get a luxury ISUN Skincare sample
(sample will be randomly picked)
ISUN Skincare products work in perfect harmony for maximum hydration and age-defying rejuvenation in the skin. ?
It will be added to your parcel by Wilma, the co-founder and owner with love. ?
This special start on Wednesday, January 1st, and expire on Friday, January 31st, 2020 – Shipping amount does not count towards subtotal.
ISUN Skincare is yet another high performing, high vibrational line of truly natural products I really love, see these reviews if You are interested? I would highly recommend Ormus Myst, their Golden Lip Balm, masks, oils, anything, really 🙂
and for yet more Dutch Health Store related posts, see this FB album
Another great offer from Dutch Health Store until 26Jan – receive a travel size of AnnMarie Skincare product with any AnnMaire purchase of 75€+
Also, please keep Your eyes peeled for yet more AnnMarie offers coming Your way very soon, I know some special discounts are coming your way!
---
Plant Therapy is coming out with new releases, namely C-B-D & essential oils roll ons and I have to say I want to know! I have limited user experience with CBD but it seems to be relieving pain for me. Also, I want to compare the products with my own Healing Essential Oil Blend I just posted here.
---
Neal's Yard Remedies have a few great offers at the moment – 30% off Soothing Starflower range, as well as other body and hair care products, bath products and more. BOGOHP or Buy One Get One Half Price on skincare. Special prices on diffusers and other products. You might want to go peak.
---
For a limited time only, get 10% off at Content Beauty! So many natural green beauty, eco wear and every day items & clothes, you will be spoiled for choice, guaranteed 🙂 T&C Apply, see the website for details.
---
Until January 31st.
---
And one that's not so much green beauty related 🙂
See here to see what you can get for only a penny – new buyers only please