Hi Lovelies,
Welcome back! And welcome if You are new here ???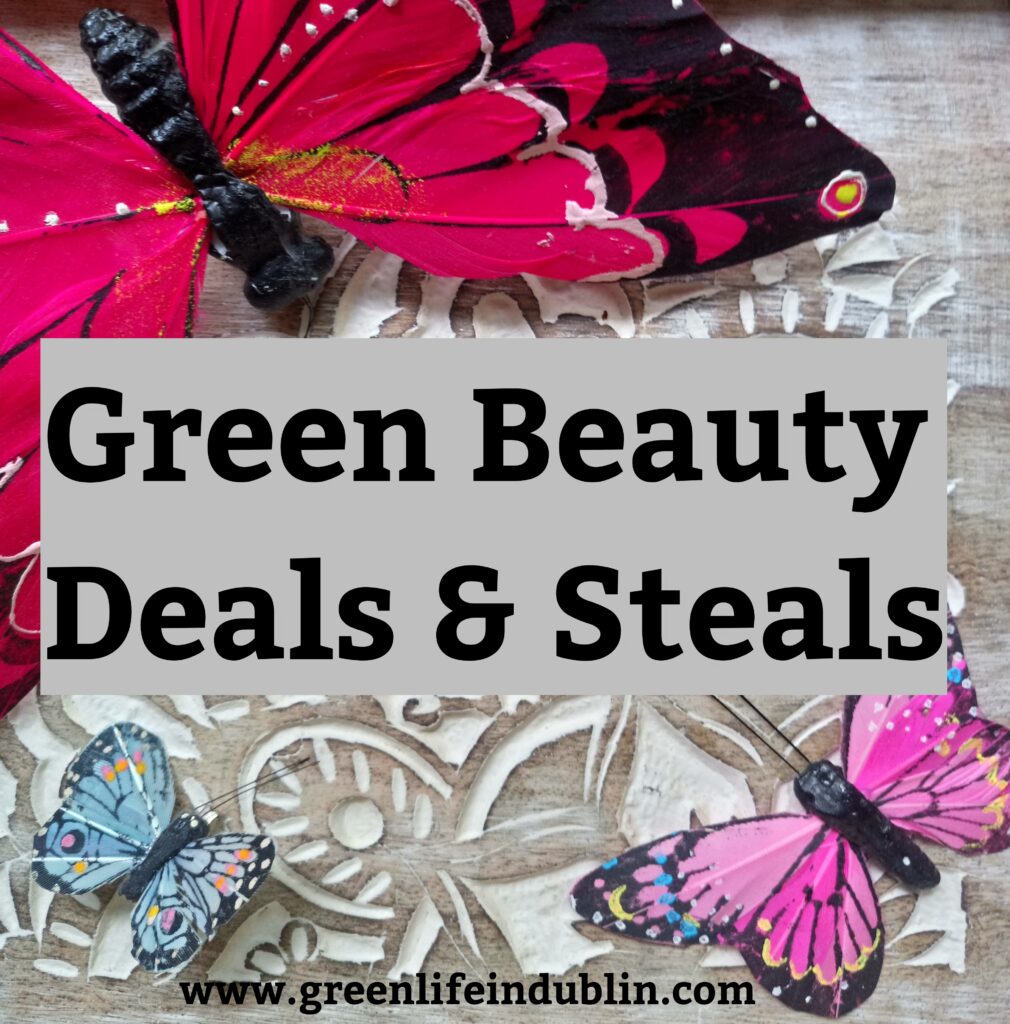 Good day Lovelies! Do you want to know where are green beauty deals, steals & discounts at? I thought so ? Click that "Read More" button below & also don't forget to follow my FB page offers or this Pinterest board if that's what You like better? No shame in saving game, right?
*Little note before we dive in, please be aware that you might get custom fees if you order from overseas, sad fact of life, but us customers are responsible for paying for those - not the brands or shops. So be sure to dig a little first, to see where the brand/shop is located & maybe order in small batches - knock on wood, I got away with small orders last year. There's always a risk of custom fees, so decide for yourself if the product(s) are worth it or not


save 15% off bella aura with my "renata15" ambassador code
If you follow me for a while, You will know Bella Aura is my absolute favourite skincare line, see this review why, but in short, I can tell You this line uses precious skin friendly oils in these innovative emulsions. Do not discount the runny lotion consistency creams, these are true powerhouses – I have never seen my skin change so fast, in just three days I knew I was head over heels in love. And when my dermatitis patch (on my face, no less!) started actually HEALING in front of my eyes in less than a week of me using Bella Aura products, I knew I am in for a long haul. None of my reviews are sponsored or anything, I am speaking from my own experience. Now that I am a lucky duck also known as Bella Aura Skincare Ambassador, I am pleased to offer You a 15% discount so You could experience this amazingness for less. No minimum orders and shipping worldwide.
---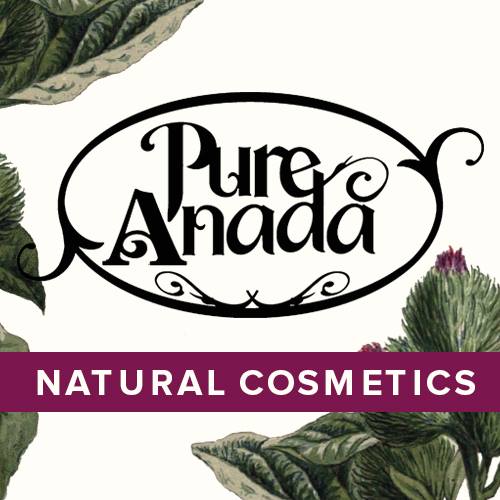 Save whooping 25% off with my code "GREENLIFE" at @PureAnada! Have been a fan for years, have a few posts on the products, My recs would be their powder products (pigmentation is awesome! the choice of the eye shadows colours is limitless – any naysayers saying green beauty does not have exciting shades should have a look here), lip & cheek rouge, and I could go on!, just check why:
More brands are available, like #orgaid #earthmama #vonbros #naturesaid #greenbeaver #drbrite #lavigneorganicskincare #routinedeodorant #carinaorganics & more. All categories from make up to household to aromatherapy and everything in between. I highly suggest You treat yourself ? Don't forget to check out "sale" section too!
---
---
Free shipping offer still remains – I have done *damage* myself and I had no custom fees, knock wood!
Specially selected oils to anoint your chakras, pulse points, and under your nose for meditation and to harmonize energy centers, auric fields, and cruise your cerebrospinal muse. We are talking about Essential Oils of: Angelica Root, Bergamot, Chamomile, Clary Sage, Frankincense, Hemp Blossoms, Sweet Fern, Spikenard, Ylang – offer valid 3 – 9th Feb.
You guys know Living Libations have my heart, and if you don't, here are some reviews to get you started:
Related:
---
Use code VALENTINE20 for 20% off full-size products, accessories, Valentine's Day bundles and gift sets. Offer excludes sample kits & gift certificates. While supplies last.
Infused with crystals, the Palo Santo Hair & Body Mist is a non-toxic perfume that intoxicates the senses and promotes healthy tresses. It's formulated with a sustainably-sourced cocktail of essential oils like palo santo, cardamom, peru balsam and myrrh for a warm, earthy experience.
Elixir's aromatic profile:
Palo santo Long revered for its sacred properties and deep, woodsy notes, our sustainably-sourced palo santo can ease the mind with a soft medley of mint and pine.
Cardamom This ginger family spice is deeply aromatic, with hints of fennel and eucalyptus. It serves as the heart note of our all-natural perfume for its serenely resinous scent.
Peru balsam Peru balsam is sweet, with vanilla-tinged undertones. And, because it's a rich source of benzoic acid, peru balsam is cleansing and acts as a purifying veil for hair and skin.
Myrrh Paired with peru balsam and palo santo, our myrrh essential oil ties this formula together with its long lasting, sweet-balsamic aroma. It's also a potent source of antioxidants.
It's non-toxic and alcohol-free
Palo Santo Hair & Body Mist is best used as a finishing step in your self-care routine. Give the bottle a shake and spray it 10-12″ from your hair or body to ensure the formula breathes a bit before settling. Spritz throughout the day for a crystal-clean scent.
Beyond being gorgeously aromatic, the Palo Santo Hair & Body Mist is a lightweight multitasker that promotes healthy tresses. Unlike alcohol-laden, oily perfumes that dry out your hair strands or coat them in grease, our pure and powerful brew keeps your mane shiny, soft and fortified.
*More offers & deals to check out – mini Palo Santo body butter, 10% off Charcoal Cacao Mask and more. Well worth checking the website out.
---
A few variations of FREE Love Lula boxes AND FREE WORLDWIDE SHIPPING
with any 60£ and more orders – does that sound good? I think it does! Do not wait for long, these boxes go fast 🙂
Use code JOYFUL at checkout. T&C apply. While stock lasts
---
Valid till 05.02.2020 Love Lula has great sale – save 10% with code Jan10 for orders 40£+ and Jan15 will save You 15% off of all orders 70£+ – free shipping worldwide!
For 77+ Love Lula related post see this FB album.
Use code HIRO at checkout. Valid till stocks last.
If you want to, you can see my Madara Make Up first impressions review here.
20% off newly launched essential oil sets from Alteya Organics until 09.02.20 – no code needed. Love this company and this products, producing both their essential oils and products in house at Rose Valley in Bulgaria. 
---
Use code LIFE at checkout.
*While stocks last. Offer CANNOT be used in conjunction with any other offer. Maximum of one free gift per order. CANNOT be used with Gift Vouchers or Beauty Box Subscription.
---
Use code LAVENDER at checkout.
*While stocks last. Offer CANNOT be used in conjunction with any other offer. Maximum of one free gift per order. CANNOT be used with Gift Vouchers or Beauty Box Subscription
Natural Castile Soap with Lavender Essential Oil is a true liquid soap made from an organic castile soap base with natural vegetable oils of the finest quality. Perfect in the morning to start the day with a peaceful, calm mind or before bedtime to aid with sound sleep.
---
Use code CUTICLE at checkout. *While stocks last. Offer CANNOT be used in conjunction with any other offer. Maximum of one free gift per order, valid until stocks last.
CANNOT be used with Gift Vouchers or Beauty Box Subscription Softens and moisturises nails and cuticles. This simple, yet effective formula uses only natural ingredients. Avocado Oil exhibits rapid absorption and high skin penetration and is a rich source of vitamin A,D & E. With anti-oxidant properties, to help moisturise and promote healthy skin and nails!
---
Moisturize your lips with this delectable lip balm.
This Lip Balm is artisan made by their beekeepers to produce a silky smooth balm. The Bee boys see Aloha, to all of you, and thank you for supporting the honeybees!
For 17+ Dutch Health Store reviews see this FB Album – I am reviewing brands like Living Libations, Revitin, ISUN Skincare, AnnMarie Gianni and more.
---
5% to 20% Valentine Sales at Alyaka, as well as new Beauty Boxes filled with your soon-to-be favourite natural and niche brands.
---
? Ethical Beauty Must-haves ?
Indulge your senses and nurture your skin with this limited edition collection of our natural and organic beauty and well being favourites that will leave your skin feeling nourished, radiant and revitalised.
Your Beauty Box contains…
✨Reviving White Tea Facial Mist
✨Bee Lovely Bath & Shower Gel
✨Geranium & Orange Hand Cream
✨Comfrey and Mallow Foot Balm
✨Soothing Skin Salve
✨Re-hydrating Rose Facial Polish
✨Energy Remedies to Roll
✨Wild Rose Beauty Balm
---
Use code GPAWFEB25 at checkout.
1 use per customer. Offer ends 29th February 2020.
---
Many thanks for reading & happy saving! No shame in saving game 🙂
Lots of Love,
Renata.