Hi Lovelies,
Welcome back! And welcome of You are new here xoxo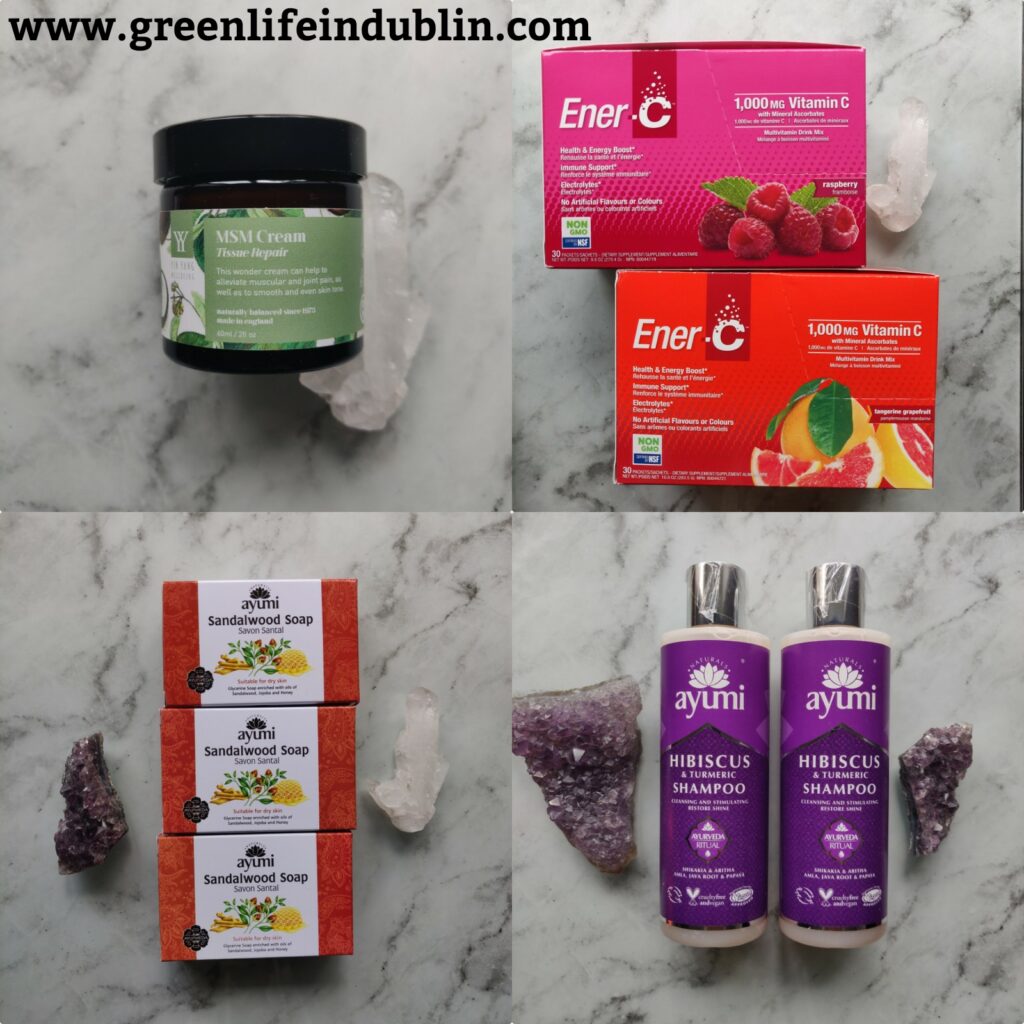 Let's peek at my Love Lula* order and see what I think about products I chose last month? I thought You'd never ask!
*sadly Love Lula is no more.. Sob!


As always, I am really looking forward to Love Lula time of the month, when two of Love Lula packages are coming, well, three this month as I have been chosen as the most helpful blogger in Love Lula Facebook group and had the ability to treat myself a bit further – if You want to see a separate post on what I did get, please do let me know and I will be happy to do it for you.
The first thing that popped into my cart were
ENER C VITAMIN C X 2 BOXES
Much to my dismay we seemed to have opened the sickness season way too early, with me being the first fallen soldier and then unwittingly passing it on to everybody else. Vitamin C is crucial for keeping Your immune system in check, and having lots of different brands around I keep coming back to this one – these little sachets are very easy to use & carry around (perfect for travels too!). They transform into fizzy drink and give you 1000mg of vitamin C per serving. If you find "regular" vitamin C too acidic and hard to swallow, this might be a good option to look into.
INGREDIENTS: Daily Value Calories 25 2% Total Carbohydrate 5 g 2% Sugars 5 g 2% Vitamin C (ascorbic acid, mineral ascorbate mix) 1000 mg 1,667% Vitamin A (acetate) 2500 IU 50% Vitamin E (tocopheryl acetate) 15 IU 50% Vitamin B3 (niacin) 5 mg 25% Vitamin B6 (pyridoxine) 2 mg 100% Folic Acid 40 mcg 10% Vitamin B12 (cyanocobalamin) 25 mg 417% Pantothenic Acid 2.5 mg 25% Calcium 50 mg 5% Phosphorus 38 mg 4% Iodine 150 mcg 100% Magnesium 60 mg 15% Zinc 5 mg 33% Manganese 0.5 mg 25% Chromium 12 mcg 10% Potassium 200 mg 6% Other Ingredients: Cane Fructose, citric acid, natural tangerine flavor, sodium bicarbonate, tapioca maltodextrin, beta carotene, purple sweet potato powder, malic acid, silicon dioxide, tartaric acid, natural grapefruit flavor, natural orange flavor, cysteine HCl, glycine, stevia.
Yin Yang Skincare MSM Cream for Joints & Muscles
This caught my attention for a reason, all of us are suffering with joint problems, so I am very interested to see if this will help. I will keep you all posted!
INGREDIENTS: Aqua,Cocos Nucifera (Organic Coconut) Oil, Dimethyl Sulfone (MSM), Glycine Soja (Organic Soya Bean) Flour, Triticum Vulgare (Wheat) Germ Oil, Ceteareth-20, Cetearyl Alcohol, Malum Acetum (Organic Apple Cider Vinegar), Citrus Aurantifolia (Lime) Oil, Acidophilus/Grape Ferment, *Limonene *occurs naturally in essential oils.
AYUMI TURMERIC & HIBISCUS SHAMPOO X2
Ayumi was the brand I was really pleased to discover this year, mark my word to see it in my Yearly Favourites down the line. Budget friendly, work great and smell amazing, what's not to like? I have got loads of products to test back in May (post) and was really impressed with everything I've got. Since then, I have been mentioning the brand to everyone who listens (see it included into the Affordable Clean Beauty at Love Lula post for example) and we have worked through countless bottles ever since. The Turmeric range is my elder daughter's favourite and these two shampoos were purchases at her request. She said she likes the line so much she wants to have every product for ever and ever and even wants to find perfume that smells exactly like it!
INGREDIENTS: Aqua (Water), Ammonium Lauryl Sulfate, Coco-Glucoside, Decyl Glucoside, Cocamidopropyl Betaine, Acrylates Copolymer, Glycerin, Parfum (Fragrance Essentail Oil blend), Glyceryl Oleate, Quaternium-80, Sodium Chloride, Citric Acid, Panthenol, Acacia Concinna Fruit Extract, Sapindus Trifoliatus Fruit Extract, Polyquaternium-11, Hibiscus Sabdariffa Flower Extract, Phyllanthus Emblica Extract, Cyperus Rotundus Root Extract, Eclipta Prostrata Extract, Carica Papaya Fruit Extract, Cucurbita Pepo Seed Oil, Curcuma Longa (Turmeric) Root Extract, Sodium Levulinate, Citrus Aurantium Bergamia Fruit Oil, Citrus Nobilis (Mandarin Orange) Peel Oil, Sodium Benzoate, Potassium Sorbate, Limonene, Linalool, Hexyl Cinnamal, Benzyl Benzoate, Benzyl Salicylate, Citral
Ayumi Sandalwood & Jojoba soaps x2
While Turmeric range is my elder daughter's favourite, Sandalwood range is a hit with the rest of us. I might need to stock up on the shampoo and the body scrub in the very near future – we are going through them at the blink-and-you-will-miss-it speed, I am not even kidding you. The soaps were intended to be put away into the chest of drawers and wardrobes (to scent and hopefully keep moths at bay) but it looks like they might go straight to the bathroom to be used the way they were meant to be used 🙂 Oh well, at this bargain price point, I can always get more.
INGREDIENTS: Sodium Palmate, Aqua (Water), Sodium Palm Kernelate, Glycerine, Sorbitol, Garcinia Indica Seed Butter, Palm Kernel Acid, Mel (Honey), Santalum Album (Sandalwood) Oil, Sodium Chloride, Tetrasodium EDTA, Tetrasodium Etidronate, Simmondsia Chinensis (Jojoba) Seed Oil.
So that's it for this month's purchases, I am happy with my order, as I know and love most of the products already, so I can be assured they will be working well for us. The one and only product I am not familiar with is the MSM joint cream, but I have high hopes for it, let's hope it will deliver.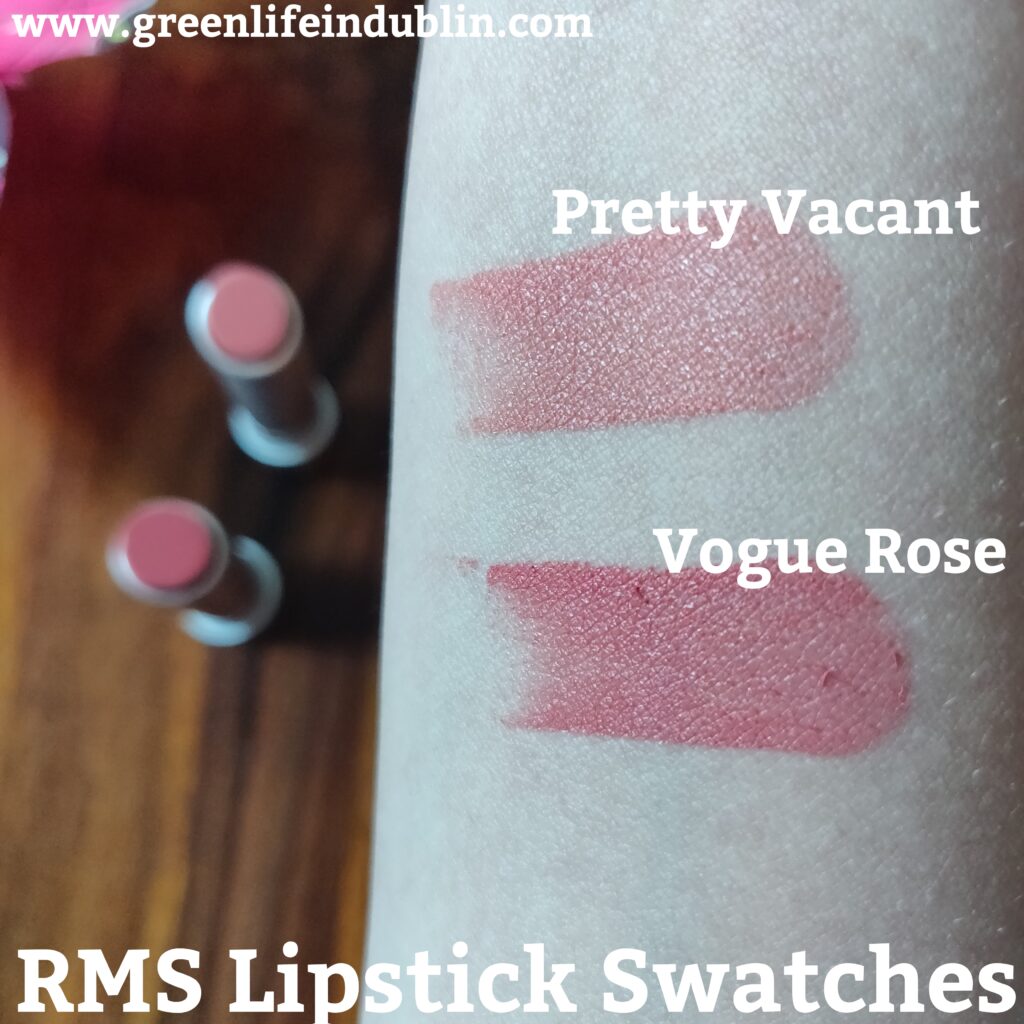 Lets see my thoughts on my last Love Lula order? In August I got two RMS Beauty lipsticks, Vogue Rose and Pretty Vacant (post). I am so happy with both of them, my favourite is definitely Vogue Rose, which is the darker one, but I am wearing them both. I am not someone who switches make up just because the weather gets cold, dark vampy lips were never my thing and will never be, kudos if you can pull it off. I most definitely can not and if my lipstick goes well with my outfit, then I will wear it & won't care if it's "summer" shade. So there.
That's all for now. Please like and share this or any of my other posts on social media, it really helps to get the green beauty word out – and you will forever have my gratitude!
FOLLOW ME ON:
Lots of Love,
Renata.
Enjoy my content? Any contribution to my PayPal Tip Jar -  will get You my eternal gratitude and more awesome green beauty reviews Your way! I weed out all the greenwashing products so You won't have to :)