Hello Lovelies,
Welcome back! And welcome if you are new here xoxo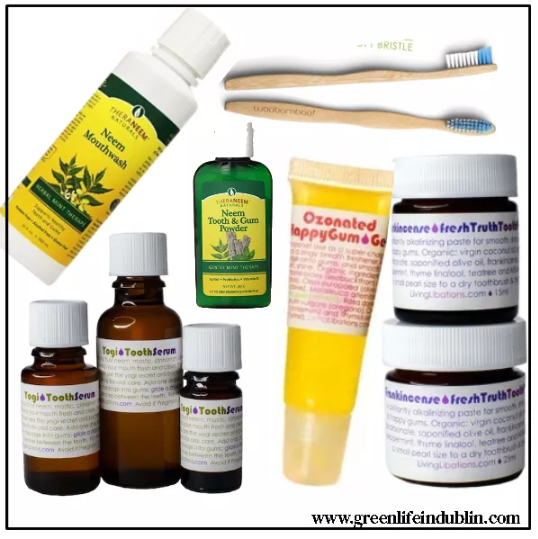 Want to know what natural and holistic dental products  I use? You are in the right place. Just had a check up, no new cavities! All thanks for Living Libations, DrThungs, Theraneem, Revitin & few more 🙂
Today is going to be a quick post, I hope You won't mind? I know many of You love my long and detailed posts, but today is not one of those days 🙂 I am still doing a happy dance post dental check up where I was told I have no new cavities. Umm, adulting joys anyone?
So let me list all the products I currently use, not all of them at the same time, mind You – interchangeably. I will link up the reviews where due, and let me just tell you all of those products are time tested by a willing hooman test bunny, aka me. Any of those products shown here is used at least for one year prior to writing this post. First up, mouthwash – I use Theraneem Neem Mint (or Cinnamon) one, switching things up with Weleda Ratanhia  from time to time. My teeth are very sensitive and I find I can't use some of the clean mouthwashes due to them making my teeth & gums ultra sensitive, so that's my choice for the mouthwashes. I get whatever is on sale or available at that moment. Next, toothpaste. There is no better or cleaner dental products on the planet other than Living Libations dental line, so I pick and choose whatever calls my name at any given time. Fresh Truth Frankincense Toothpaste, Wintergreen & Clean, Ozonated Happy Gums Gel & Drops, these all have Green Life In Dublin Seal of Approval. Revitin is also good, it has prebiotics & probiotics in it and it can be obtained from Dutch Health Store, review will be linked below. Just like everybody else, I am using bamboo toothbrush (from Love Lula), but I am eyeing ionic toothbrush from DrThungs, which is said to repel plaque off the teeth – I want to know more! For travels, as well as home use I also have Theraneem neem toothpowder, which works great but if you catch the neem bit, sometimes does not taste amazing 🙂 Very good for the teeth though, so I don't mind. I also have the DrThung tongue scraper, used every second day. I have had a copper one, but it got rusty really quickly, so now I have stainless steel one – one year later, still no problems. The very last thing I do is apply Living Libations Ozonated Gum Gel, but not every day, because it is spicy. Oh, I forgot, I sometimes oil pull too, not the most fanciest of the routines, but I find it reduces the teeth sensitivity greatly – I'd be lost without it in winters. I started with plain virgin coconut oil now I add turmeric or coconut charcoal, probiotics and sometimes some essential oils, like frankincense and myrrrh. Again, Living Libations are next to none, but if your budget does not allow them, Neals Yard Remedies are my second favourite & I just got some Soil essential oils, which are certified organic, but it is way too early to tell my opinion on them. Time will tell I suppose?
So, that's it for today's post, short and sweet! What natural and organic dental products are you using? I am all ears for recommendations!
Related posts that might be of interest:
My Holistic Dental Hygiene & Products
Wintergreen & Clean & Revitin Toothpastes Review
DUTCH HEALTH STORE ONLINE STORE REVIEW
WELEDA RATANHIA MOUTHWASH REVIEW
…
and some links for your convenience 🙂
CHECK OUT MY iHERB ORAL CARE PAGE
SEE DUTCH HEALTH STORE FOR LIVING LIBATIONS, REVITIN & DR.THUNGS
SEE LIVING LIBATIONS WEBSITE
That's it for today, stay tuned for Love Lula Beauty Box September 2019 reveal and review of the last month's box very soon.
Lots of Love,
Renata.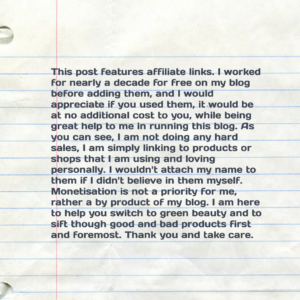 Enjoy my content? A  tip into my PayPal Tip Jar -  will get You my eternal gratitude and more awesome green beauty reviews Your way! I weed out all the greenwashing products so You won't have to.
Green Life In Dublin, green beauty and lifestyle blog