Hello Lovelies,
Welcome back! And Welcome if you are new here ???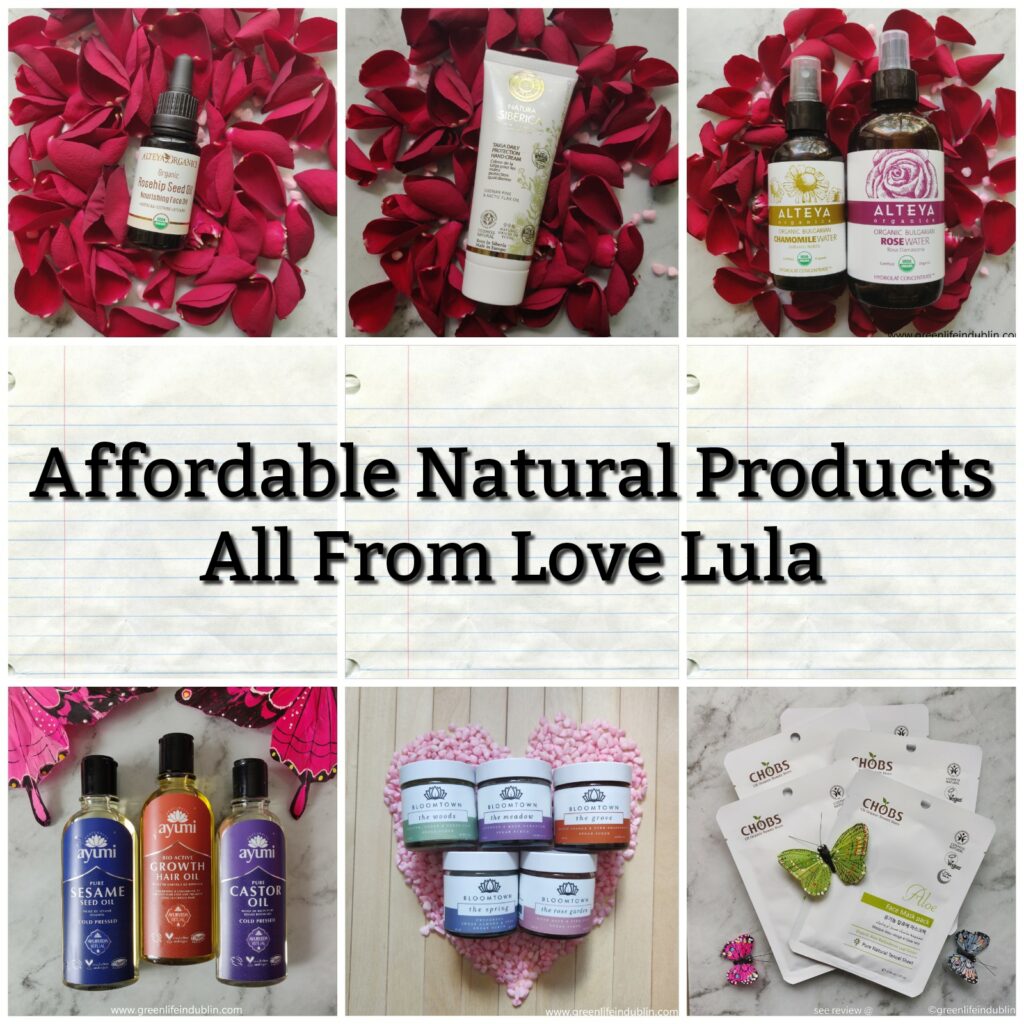 How are all of You, I hope You are well? Today I am coming at you with a post on natural and organic products that won't break the bank – all available at one place, no less! Please step forward Love Lula! I have been meaning to do this post for a while now  and I got requested to do so via Love Lula Natural Beauty Club on Facebook, so this post is for you, my lovely readers. Shall  we get started?
Clean and natural beauty is the place to be, there's no question on that, but at the same time it might be overwhelming place, and with so many new brands focusing on "luxe natural" (read = more expensive) products these days, one might make a quick assumption that green beauty is all expensive and out of reach for those of us on a budget. I certainly remember feeling this way at the start of my switch over a decade ago, when there were no online stores to order from (hard to believe, I know – even Love Lula didn't exist back then) and the only organic face balm cleanser I could find had a price tag of more than 50€. Thankfully we all came a long way since, and I am here to help you find all the best natural stuff – without the hefty price tags! I have had a good long thinking session about it and here are my picks in all areas. Trust me, natural products can be done well even on a budget.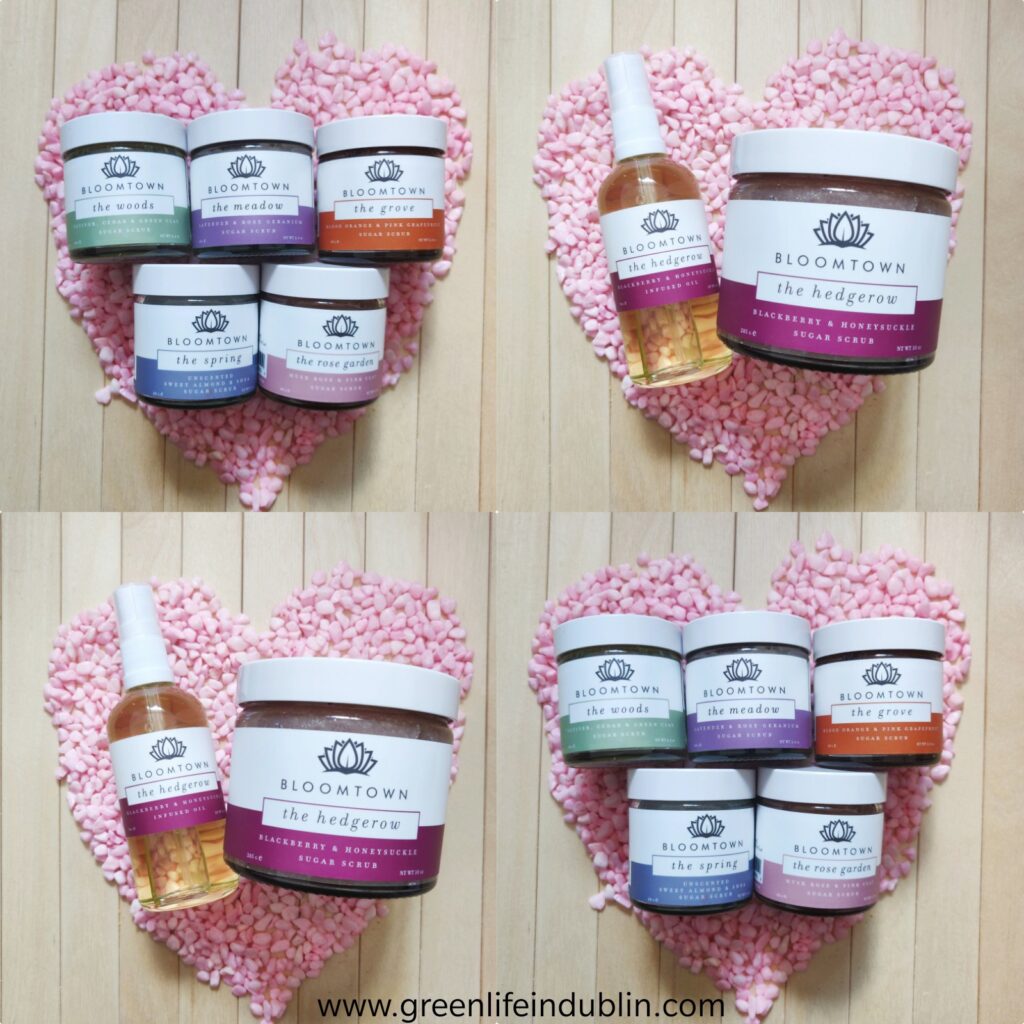 Bloomtown is a brand I discovered when I tested/judged for The Beauty Shortlist Awards last year and it was so good I had to come back and blog about it (here). Practically all the items in the range are well under 10£ and that price point pleases me so much. No palm oil and scents sooo good you just want to use this stuff over anything else you own. Contains perfume though, so it depends on your level of purity. I have a very sensitive skin and I've experienced no problems.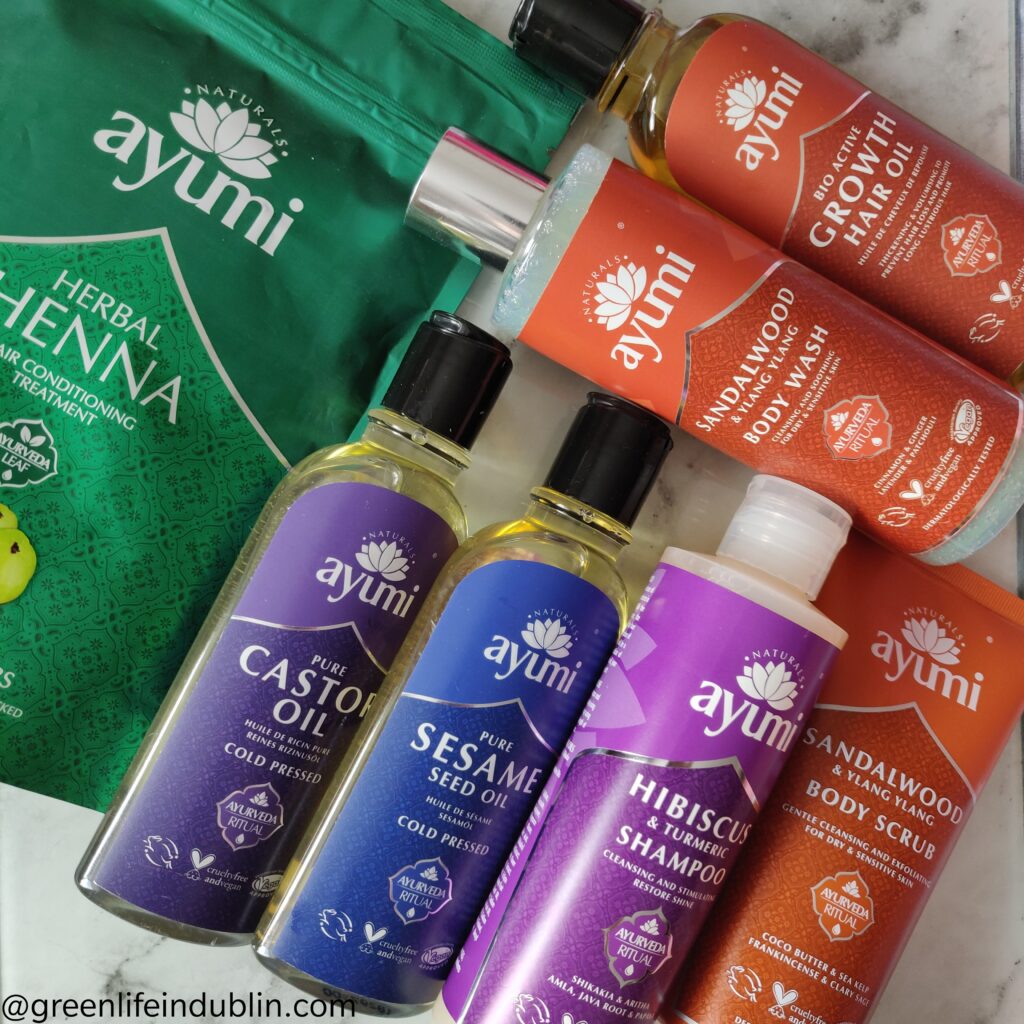 Another great budget brand to come to Love Lula recently(ish) is Ayumi – I wanted to know more as soon as I saw the products & I wrote my thoughts here and here. Not everything is at purist level natural, so I skipped skincare and went mainly for products that I can wash off – shampoos, scrubs, which the whole family enjoyed and have repurchased or oils, which are clean. And good. I will continue to use the line and trying new products, want to try Sandalwood body oil next.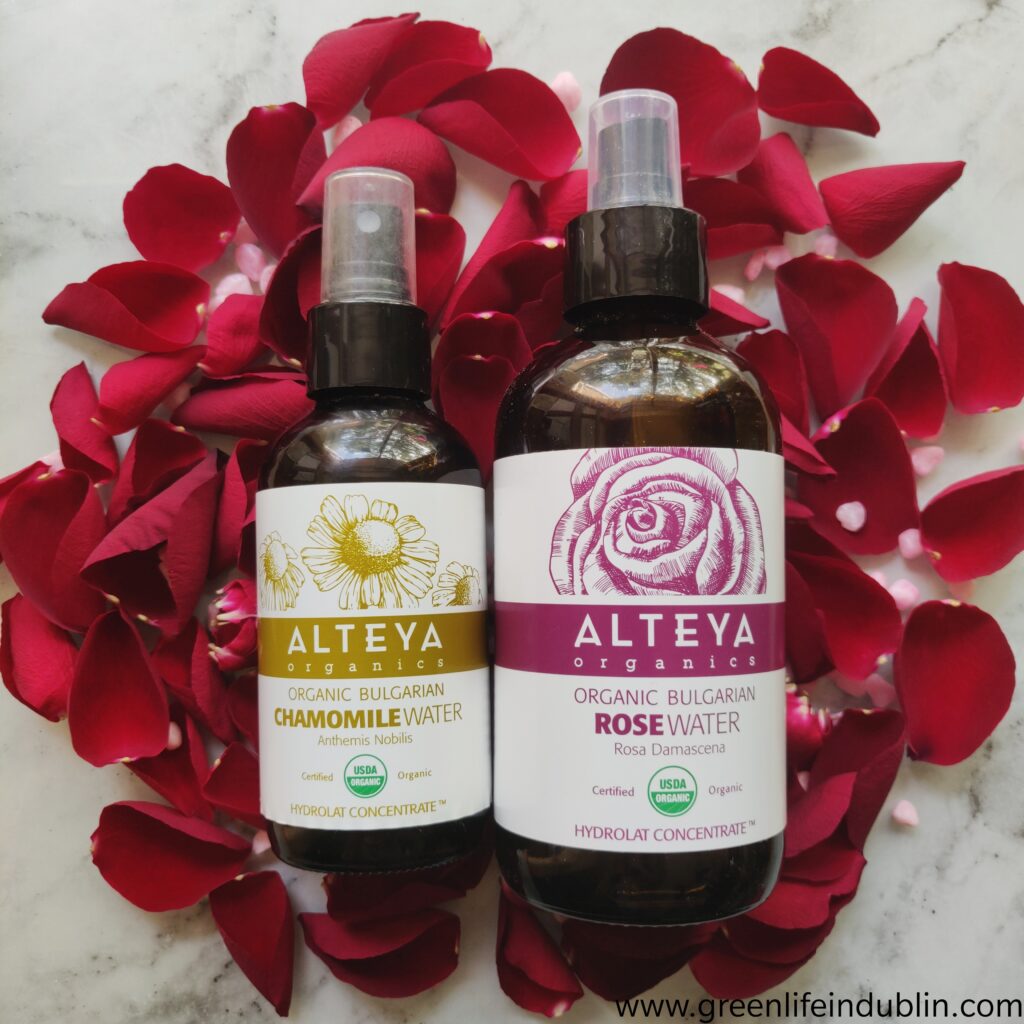 Alteya Organics is a brand that hails from Thracian Kings Valley in Bulgaria, they grow their own roses and produce not only essential oils but also natural products infused with them. I loved what I have tried so far and I can definitely recommend. As this is a post on a budget products, I would go for their certified organic floral waters, my favourite are rose and chamomile ones (reviewed here) but there's more to choose from and also their rosehip or jojoba face oils, again, certified organic – but without hefty price tag! Both really really good.
There was the time that I was absolutely dying to try Natura Siberica because I knew they used extracts of wildcrafted plants, so I was hoping they were budget ISUN skincare, but they are not. Most of the stuff is way too fragranced for me to handle, so now I only go for shampoos, washes and body scrubs, but if you have no issues with fragrance, please feel free to sample the whole range, practically everything is budget priced, with some exceptions of targeted skincare.
Neals Yard Remedies is a brand that has my respect for years, I have been a customer for the last five years if not more. Really good quality products with highly organic percentages, and the company does everything right in my mind. Anything that can be sustainable, is, anything that can be organic, is, anything that can be carbon free, is. I could go on, they were one of the firsts in the field, looong before it was trendy to care for the plants or the earth. While most of the products are not budget at all, I will admit to that, but may I bring your attention to their baby range, which is affordable and pure? And grab their hand cream while you are at it, I find them really good for the day time.
They do lots of different pure and organic single ingredient oils, hydrosols, butters and some ready made products too. All Ecocert certified, no less. Perfect if you are a purist – a lot of their products are under 10£, just pick and choose what you want or need. Another brand you might want to check out is Balm Balm?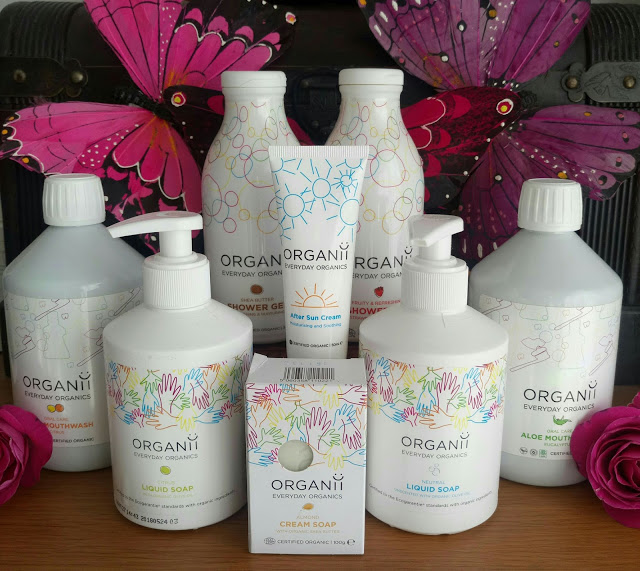 Organii was launched as a personal care brand by Pravera, one of the UK's leading distributors in the natural and organic skincare & cosmetics sector. The brand has a collection of 30+ products now including cream soaps, liquid soaps, shower gels, plasters, mouthwash, sun care, hand care, skin care and health care! Each product within the range is certified natural and organic; all the soaps and shower gels are ECOCERT1 certified, whilst the plasters carry the ICEA² logo. All products other than the plasters are also Certified Vegan. See full review here.
These seem to be the most cost effective ranges from Love Lula. I think that you can do a nice make up look with cheap cosmetics, taking care of the skin is way more important – so I would skimp on make up and spend on skincare. While I am yet to try loads from Benecos myself, my blogger friend Evelyn from We Were Raised By Wolves just reviewed their make up, see it here. I have a review on Lavera make up – see it here. My own personal make up is a right mix of higher end and budget products. Higher price does not necessarily mean good product, so pick from all price ranges and stick with what works. I am yet to trade my Alverde brow products for something more pricy, because it works and why would I pay more, right? Same with lip liners, but I am yet to find cheapie mascara that would work for me, I keep trying but I can't win on this front for some strange reason.
---
Here's what I would choose if I had to repurchase my stash all over again on a budget:
Body wash – Ayumi Sandalwood & Jojoba Soap 100g – £2.49
Body scrub – Ayumi Sandalwood Body Scrub 200ml – £6.99
Body oil –Bloomtown The Hedgerow Nourishing Dry Oil 100ml – £10
Body cream – Benecos Sea Buckthorn & Orange 150ml – £5.95
Shampoo – Ayumi Argan & Sandalwood Hair Shampoo 250ml – £6.99
Conditioner – sorry, no recs, I use hair oils instead.
Hair Oil – Ayumi Bio Active Growth Hair Oil 150ml – £8.99
Deodorant (sans soda) – Elsa's Organic Skin Foods 45g – £12
Lip Balm – Hurraw Moon Balm 4.3g – £4.99
Face cream – choose according to your skin type please. My own skin is uber sensitive and dermatitis prone, so understandably I am too afraid to switch my skincare, especially knowing from experience I react to 95% of other products when I do. It takes weeks weeks to heal an outbreak, so please excuse me if I won't embark on this journey much further. Heard good things about Laidbare though?
Face oil – Alteya Certified Organic Cold Pressed Rosehip Seed Oil 20ml – £8.75
Face/ Hair Mist – Alteya Organics Certified Organic Rose Water 100ml – £7.20
Perfume – Walden roll ons or Bloomtown roll ons 10ml – 4.80£
Etc – Organii Organic Cotton Patches (from 2.95£), Lyons Cotton Face Cloth (only 1.99£), Preserve Razors ( 9.95£),
*A few thoughts after posting – You can also collect points to get ££ off your next purchase, so make sure to create an account with them if you haven't already. Also, watch the deals like a hawk (I know I do, it pays to follow me, lol!) as well as checking out their sale section frequently. They often have good sales on more expensive beauty products, but once they are gone, they are gone, so grab something you fancy fast. Another thing I would recommend you do is keeping an eye on this section here – you can get past beauty boxes for far much cheaper than the products are worth individually (with an added bonus of seeing what actually comes in the box), but once again, they go fast. Also remember Love Lula ships for free worldwide for all orders 15£ plus – so easily done!
And last, but least of my tips – maybe, just maybe you might want to subscribe to Love Lula Beauty Box? It is perfect if you love surprises and want to try lots of clean products at a fraction of the cost! I have been getting the boxes for the last two years and I can vouch for it, amazing value guaranteed on a consistent basis – July's box is worth whopping 101£ – no kidding! The lowest I have seen is 49.95£ and they are working hard at making the selection the best possible, you can expect everything from skincare, body care, hair care, less frequently make up. You know those flimsy one use sachet samples? Not here! Well, very rarely – you are almost guaranteed 3-4 full size products every month. Want a sneak preview on many boxes to date? Check my posts on All Things Love Lula here 🙂
That's it for today, thanks for reading! Please like and share my posts on social media, it really helps to get the green beauty word out – and you will forever have my gratitude!
FOLLOW ME ON:
Lots of Love,
Renata.
Enjoy my content? A  tip into my PayPal Tip Jar -  will get You my eternal gratitude and more awesome green beauty reviews Your way! I weed out all the greenwashing products so You won't have to.