Hi Lovelies,
Welcome back! And welcome if You are new here ???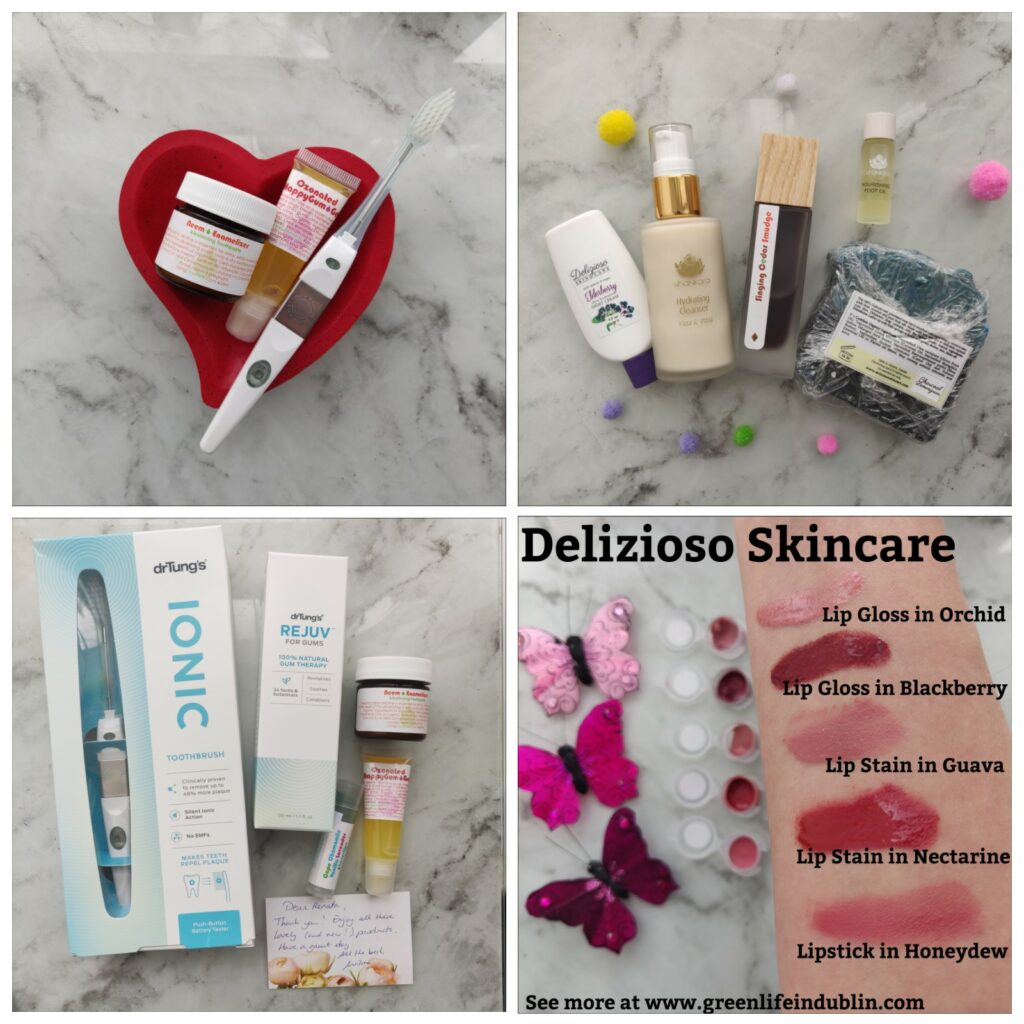 You might know my love for Dutch Health Store by now, online shop that carries the most clean brands & products – the selection will satisfy even the most purists out there. Let's see what I got in my recent haul and what I think of the products?
Some notes upfront - by browsing my blog You agree to the cookies & data collection Google conducts. I am a partner of Dutch Health Store, meaning I get some PR products (they will always be marked with *) & I also earn a tiny % if You will make a purchase via my links. There are no additional costs to You as a consumer and I thank You for Your support in advance. See full disclosure at the end of the post.
If this is Your first post about Dutch Health Store, then I would suggest You check my FB album for more posts & reviews. In this post I reveal why this online store has got so much of my respect – it has to do with amazing customer service, as well as clean(est) product selection! When something went wrong with my first order, Wilma, the owner, went out of her way to make sure the package reaches me safe and sound, sending me 27 emails tracking the parcel's journey all over EU until it reached Ireland. How is that for amazing service? And to top it all off, Wilma wasn't helping Renata The Blogger, she was helping me as Renata The Customer, as she didn't know I was a blogger back then. Because I was treated like a queen as a private customer, it was a no brainer to say yes when the partnership offer came along, I feel very confident You too will get only the best from them.
So, without further ado, let's see what did I purchase & what surprises I got from Wilma?
This is one of those things I've fallen in love on the first try & will want to have them in my life forever – and I am not even kidding You! I have receding gums & whole lotta issues that come with it, all hereditary – thanks mom & dad! Not the one to give into it easily,  I am fighting tooth and nail, all puns intended! With the odds stacked against me, I have the best tools in my sleeve – Living Libations dental products are second to none, all made with the most natural ingredients You can possibly find, with the most powerful essential oils, specifically selected to help You. I can't recommend Holistic Dental Care book by Nadine Artemis, the founder of Living Libations. If You want me to review this book, or her other book, Renegade Beauty, let me know and I will be happy to do that for You! Both books will blow your mind, I can guarantee You that. I have both books and always try to have at least one or two Living Libations dental products at any given time. They are expensive, but truly worth every penny & I am sure You will come to the same conclusions after doing Your own research. If You are short on funds, get the books from the library or peruse Dutch Health Store blog, as well as Living Libations blog portion on their website – both have vast useful information.
Related post - No Cavities With These Natural & Holistic Dental Products
I was very intrigued by this repelling the plaque thing, as I never heard about it before, have You? It is supposed to work by repelling the plaque off your teeth as opposed to be manually taken off as we know off. The toothbrush isn't an electrical toothbrush as some of you might thought, but it does have removable & replaceable heads. The science behind this intrigues me to no ends, and I do have to say my teeth do indeed feel smoother after about two weeks of continuous use. However, there are two small things about it that bug me, and I wanted to let you know about them, so You could make up your mind upfront. One, the brush head is child's size, not your normal size (and it does not say that on the website), so it takes getting used to. Second, You care supposed to dip your fingers in water and hold it on the metal bit on the toothbrush – and that is the last thing I want to do in the cold mornings! Again, not shortfall of the product, just a personal quirk, I hate wetting my hands in the mornings. Maybe I should have read the instructions first, haha!
With my beloved Ozonated Gum Gel being so pricy, I was really intrigued when this relatively inexpensive medicated gum oil thingy showed up on the website and I snapped it up straight way. However, as I fell into the habit of using said Ozonated Gum Gel because of my familiarity with the product, and a slew of urgent personal problems, I sort of hadn't had time to properly use this and give you guys my opinion. I understand this isn't the best first impressions post, but I hope the reviews of other products (here) will make up for it? 🙂 The ingredients are super amazing though, I am really excited for it.  A remedy of 24 plants and herbs used for healing and strengthening the gums, it is recommended for a whole range of oral conditions from receding gums, oral pain, swollen gums, swelling of gums and bleeding gums, to dry mouth.
See more dental products at Dutch Health Store
Lip balm addict as I am, I simply had to try Living Libations one! Lavender one isn't actually the one that I bought, I ordered Camomile one, but with I ain't complaining.  The formula is nice and creamy, spreads easily on the lips, but it does not stay for as long as I want it to stay. The upcoming winter will be a real test for it, so let's hope it will shine.
Amazing products like the rest of Living Libations oral care! You only need a tiniest bit of it, so even if you will get the smallest size of it, you are guaranteed to get month's use out of it. That's one of the reasons I deem the products worth the money, when you will try the products, you will understand why I will like it so much. Living Libations isn't the brand to spend big on marketing, so I feel it is not as well known as it should be, but once you will try anything, it will be hard to go back to whatever you were using before. They are truly one of a kind.
Related - Living Libations Wintergreen & Clean and Revitin prebiotic & probiotic toothpaste review
LIVING LIBATIONS Singing Cedar Smudge – Forest Cologne*
Oh how I wish blogs and social media would have a scratch-n-sniff feature for natural fragrances! The beauty of this – insert heart eyed emoji here, haha. When I unwrapped this and saw the men's cologne, I naturally offered it to Mr Green Life In Dublin first, but he rejected it for being "too strong" – this goes to show you that natural and organic products ARE strong and powerful! I was really delighted to keep it all to myself really, I don't know why I always do this, I offer things  to my family first (as I do feel bad they don't get all these amazing packages in the mail) but when they do take something I really wanted for myself, I have these "Doh!" moments, especially if they do not appreciate the products as much as I would! Thankfully this didn't happen this time round & I this beauty is all mine mine mine 🙂 It is a great addition to my natural fragrances collection & it is giving me so much joy. If you would like to see the post on that, be sure to let me know.
I will be honest with you, I am yet to try this. Only because our water heater broke & we can not have hot showers any more. I don't know what it is with our apt, but electrical things keep blowing off at alarming rate – I am talking about three laptops, a washing machine and multiple phones this year alone! So let me come back to You on this later on? Two things for sure, this has amazing smell to it and great ingredients too.
DELIZIOSO SKINCARE Elderberry Night Cream* & some samples*
Elderberry is amazing, isn't it? I sure love the berry for keeping my and my family's health intact during the sickness season (see post on my natural medicine cabinet here) and I was really intrigued at the use of it in the night cream. However, I am not in the best place to test this right now, I am in the middle of dermatitis outbreak right now and my skin was really not happy with me when I tried to use it. Not a shortfall of the product, it's just my own unfortunate situation with the dermatitis.. Sigh.. I will come back to You on this! Wish me speedy healing & less of that insane itchiness.
Shankara is the latest addition to the Dutch Health Store, it is Ayurvedic brand that has been creating natural products that nourish your skin and promote a natural radiance. They bring together the ancient science of life from the East – Ayurveda with the Western knowledge of actives and anti-oxidants through modern manufacturing methods to sustainably create a unique line of completely natural, result-oriented products. Excited to try this once my dermatitis will heal.
Have You tried any of the products above? What are your favourite products from Dutch Health Store? Please share with me, I would love to know 🙂
Please like and share my posts on social media, it really helps to get the green beauty word out – and you will forever have my gratitude!
Some Living Libations posts that might be of interest?
FOLLOW ME ON:
  BLOGLOVIN
INSTAGRAM
TWITTER
PINTEREST
FACEBOOK
YOUTUBE
SEE MY FAVOURITE PRODUCTS
Lots of Love ?
Renata.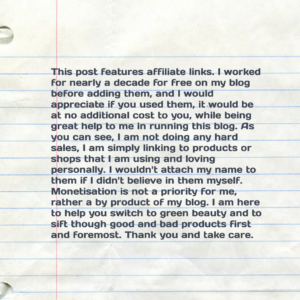 Enjoy my content? A  tip into my PayPal Tip Jar -  will get You my eternal gratitude and more awesome green beauty reviews Your way! I weed out all the greenwashing products so You won't have to.