Hi Lovelies,
Welcome back! And welcome if you are new here xoxo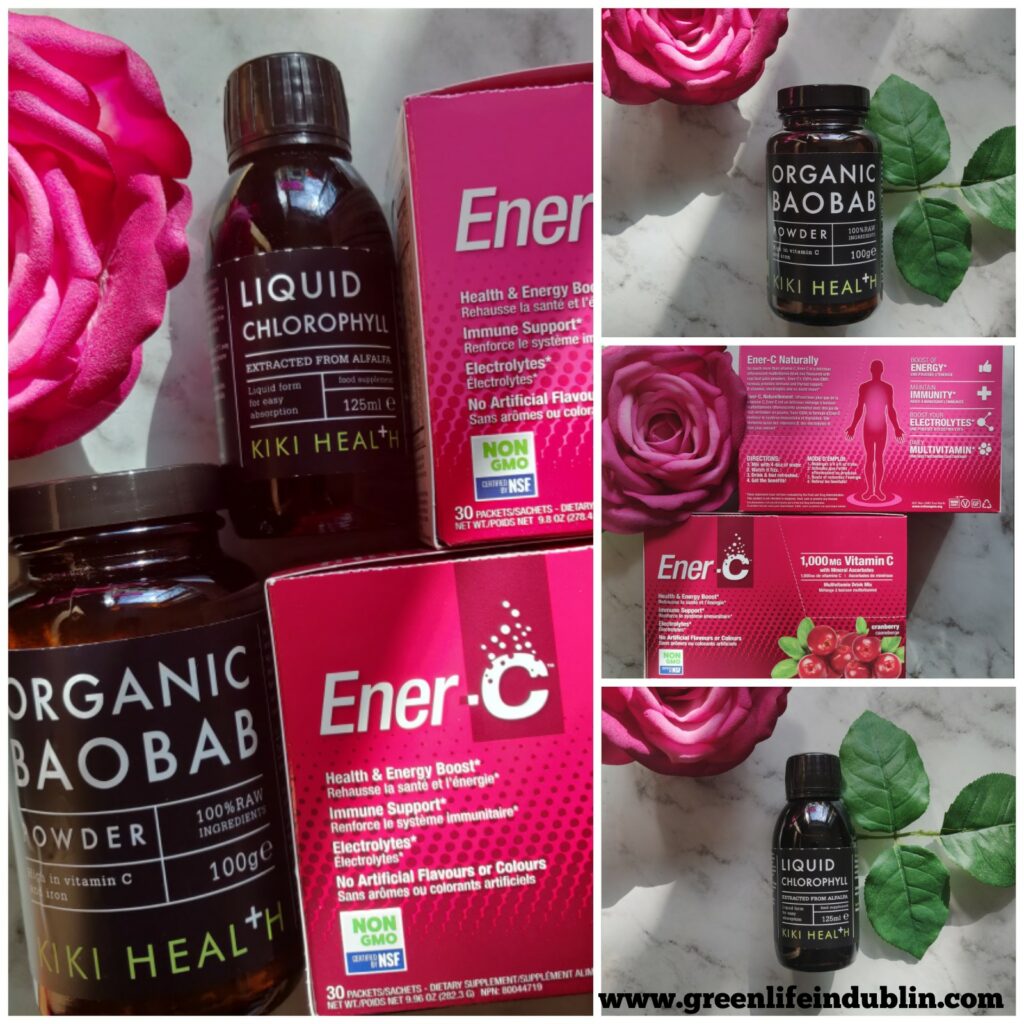 .
How much do I love Love Lula*?100+ posts much 🙂 This is the online shop we know and love for make up and skincare, but do you know it carries aromatherapy and health & wellness products too? I am really impressed with their new addition Soil essential oils (review here & post how I use them here) Love Lula also has vitamins, minerals & superfoods too. Let's see what I got and what do I think of it?
*sadly Love Lula is no more.. Sob!
ENER C
I love EnerC! I cannot keep stock of these tasty vitamin C drinks in the house – everyone loved them and I love watching everyone get 1000mg of vitamin a pop? Anyone wants to sponsor me and get me a container of them? That would me super happy 🙂 If You want to know more thoughts in them, I wrote about them in my Natural Medicine Cabinet post here.
Ingredients in Ener-C Raspberry:
Supplement Facts Serving Size: 1 Packet (9.25 g) Servings per Container: 30 Amount Per Serving % Daily Value Calories 25 2% Total Carbohydrate 5 g 2% Sugars 5 g 2% Vitamin C (ascorbic acid, mineral ascorbate mix) 1000 mg 1,667% Vitamin A (acetate) 2500 IU 50% Vitamin E (tocopheryl acetate) 15 IU 50% Vitamin B3 (niacin) 5 mg 25% Vitamin B6 (pyridoxine) 2 mg 100% Folic Acid 40 mcg 10% Vitamin B12 (cyanocobalamin) 25 mg 417% Pantothenic Acid 2.5 mg 25% Calcium 50 mg 5% Phosphorus 38 mg 4% Iodine 150 mcg 100% Magnesium 60 mg 15% Zinc 5 mg 33% Manganese 0.5 mg 25% Chromium 12 mcg 10% Potassium 200 mg 6% Other Ingredients: Cane Fructose, citric acid, malic acid, sodium bicarbonate, natural raspberry flavor, tapioca maltodextrin, silicon dioxide, glycine, aspartic acid, tartaric acid, cysteine HCl, purple sweet potato, caramel color, beet juice powder.
KIKI HEALTH Baobab powder (organic)
Also not a new thing to me. It is what I think of natural form of vitamin C + so much more superfood. I should use it so much more that I do actually. Now that I am typing this, I got an idea of mixing it with manuka honey for a face mask – I think it should work? I don't see why not? For in depth post about baobab, see here.
Ingredients: 100% Organic Baobab Powder

Suitable for vegetarians and vegans.
Naturally free from gluten and wheat.

No artificial colours, preservatives, sweeteners or fillers.
kiki health liquid chlorophyll
A new addition to my wellness arsenal, I have never tried it. The way I look at it, it should help the body to tip towards alkalinity, therefore get or stay healthy. Chlorophyll is basically the blood of the plants, right? The taste is ok & I will keep You posted on how I found it in my next month's Love Lula post.
Ingredients in KIKI Health Liquid Chlorophyll:
Chlorophyll extracted from Medicago Sativa (alfalfa), purified water. Naturally free from gluten and wheat. NO ARTIFICIAL COLOURS, PRESERVATIVES, SWEETENERS OR FILLERS
PS. Please keep in mind that some of the supplements fly off the shelves really fast, but Love Lula team are working hard at getting them back as soon as possible. So if something is out of stock, do check back or enter email to be notified. I know I did.
So that's all for today, please let me know what supplements are You guys taking? I would love to know and add them to my list.
See full list of my best products here:
I'll be getting my supplements at these online shops instead:
LIVE IN THE LIGHT
THE DUTCH HEALTH STORE
See You here next Tuesday.
Sending LOVE & LIGHT!
Renata.