Hi Lovelies,
Welcome! And welcome if you are new here xoxo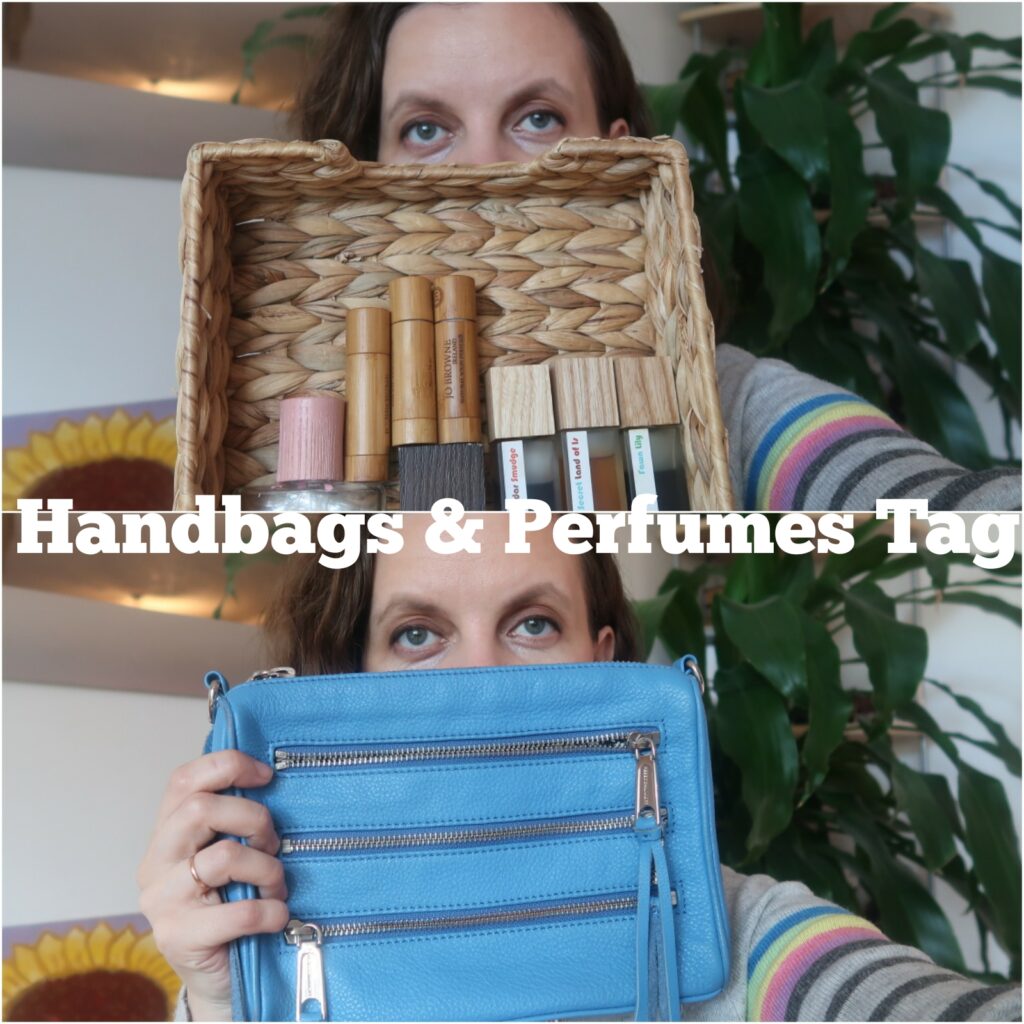 Who does not love (natural) perfumes and handbags? In my latest video here I spill beans on mine 🙂 Think Living Libations, Walden Natural Perfumes, Fiilit, Jo Browne & Mahana roll on from Leahlani Skincare. As well as vegan and leather handbags I picked up during this journey we call life 🙂
 My perfumes:
Walden A different Drummer*: [Love Lula]
Fiilit Japon Kado: https://fiilit.com/en/ [Fiilit]
Living Libations perfumes*:
https://bit.ly/2P4R0t8 [Dutch HealthStore]
https://lnkd.in/gjdq7ZHY [Living Libations]
Jo Browne solid perfumes*: www.jobrowne.com
One more natural perfume that I have and forgot to mention is Leahlani Skincare Mahana, which a a summer-in-a-bottle roll on. I bought it from #DutchHealthStore: https://bit.ly/2CHQEWY .
Related blog posts:
https://www.greenlifeindublin.com/2018/11/walden-natural-perfumes-review/
https://www.greenlifeindublin.com/2020/07/my-20-forever-repurchases-from-love-lula/
https://www.greenlifeindublin.com/2020/05/dutch-health-store-haul-leahlani-skincare-living-libations-jeomra-navi-organics-more/
https://www.greenlifeindublin.com/2020/04/my-favourite-living-libations-products-2020/
https://greenlifeindublin.blogspot.ie/2017/01/jo-browne-ireland-solid-perfumes-review.html .
Handbags:
[Only the last one is available for sale right now, so I will link similar styles if I can find them?
Leather sachel: https://www.etsy.com/uk/search?q=leather+sachel&_qc=leather+satchel
Boho style big leather bag: – the only one I couldn't find searching all over the internet for an hour, sorry! Some that are "close enough": https://www.etsy.com/uk/search?q=leather%20bag%20with%20outside%20pockets
Joy Susan Vegan Leather Tote Bag: https://bit.ly/3eab0Wo [Live In The Light] .
Thanks for reading, I appreciate that!
Tomorrow I am going to upload a new video (and a matching post probably) and it is going to be a "What's in my bag" collaboration with a few fellow natural beauty bloggers and Youtubers, so please stay tuned!
If you want to do this tag, you are more than welcome, tag me in it, so I could see? Comment with your best perfumes and handbags here or on social media, I want to see 🙂
Till tomorrow x
Sending Love & Light
Renata.