Hello Lovelies,
Welcome back! And welcome if you are new here xoxo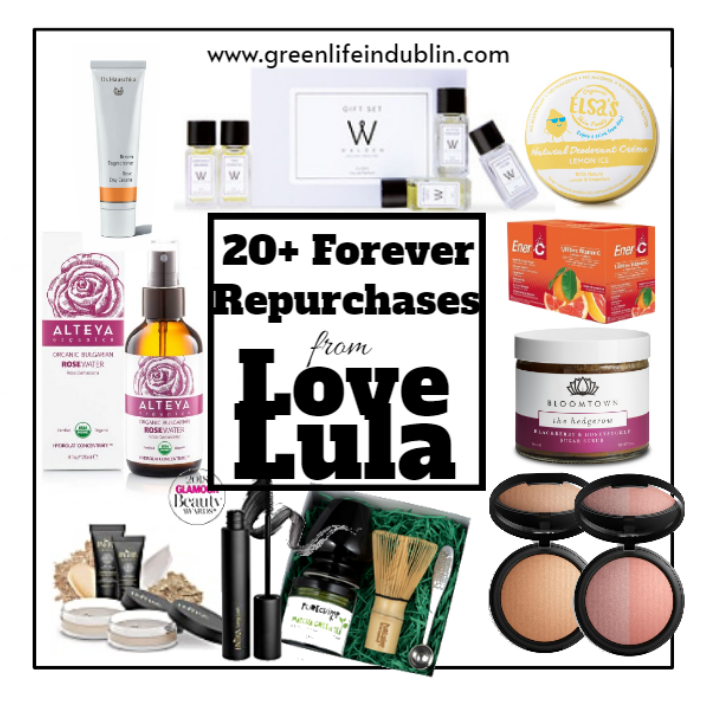 Hope life is treating you well and you are enjoying summer! Today I ordered both my blogger and personal order from Love Lula* (it is important to me to support brands and businesses I believe in) and I got thinking what products I purchased from Love Lula time and time again? Turns out more than 20 and counting!  Check out this FB album for over 111 Love Lula related posts and reviews. My love for this wonderful online store runs deep!

*sadly Love Lula is no more! Sob…
skincare
Alteya Organics:
Alteya Organics Certified Organic Chamomile Water
Alteya Organics Certified Organic Rose Water
These are really pure, you can tell the difference straight away! See full review here.
Alteya Certified Organic Rose Otto Cleansing Milk
My second favourite from the brand, a very gentle milky cleanser that does not irritate my uber sensitive skin. A rare find indeed, as 98% of them do that. Very good value for money as you get a huge 200ml bottle.
DrHauschka Lip Care Stick
Hurraw, especially Moon Balm
I am a bit of a lip balm connoisseur, a lip balm has to STAY on the lips to qualify as my favourite! As you can imagine, I tested dozens if not hundreds of lip balms in the last decade or so, only four made it into Holy Grail post here. I would love to hear about Your favourites too!
Chobs Sheet Masks (no longer stocked)
Want to try Korean Beauty but want natural stuff? This is the way to go! Certified organic, no less. Review.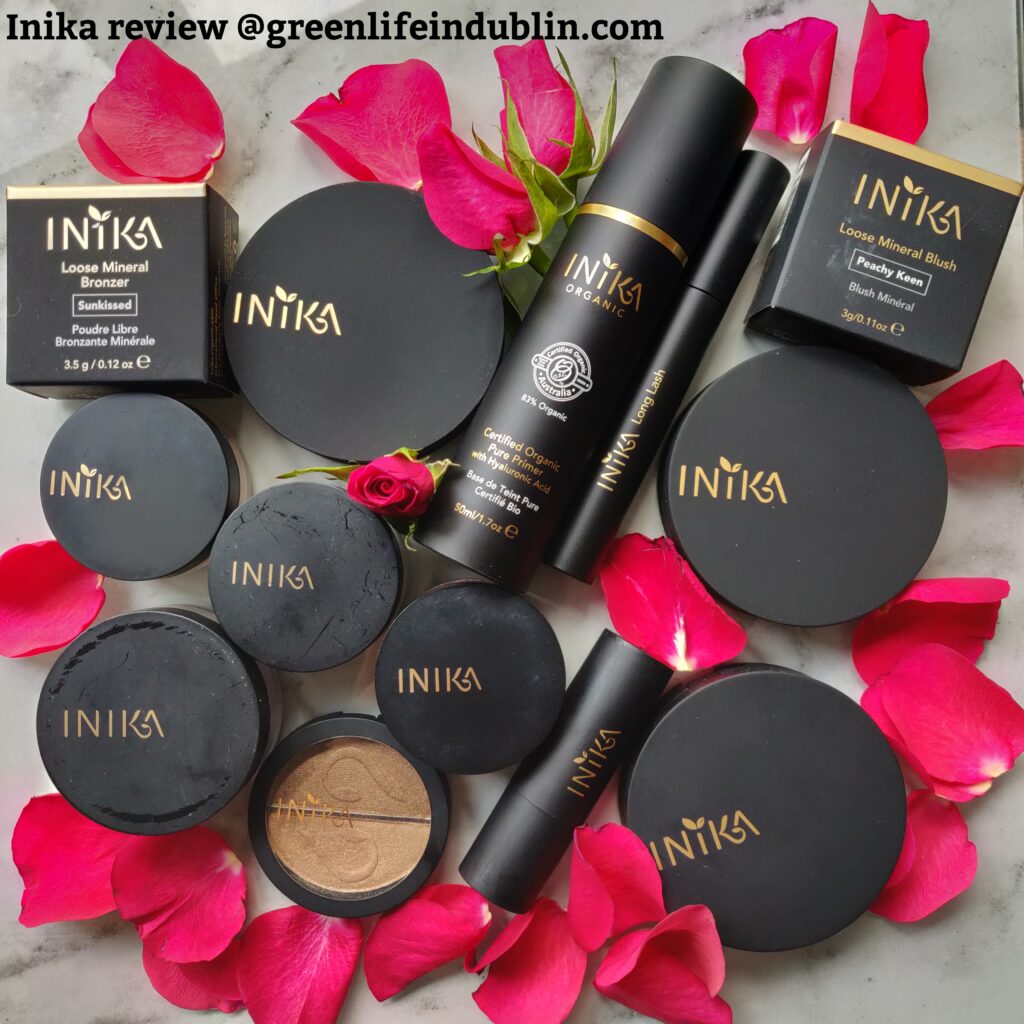 Make Up
Inika mascara & Peachy Keen blush & bronzer in Sunkissed.
My make up products often come and go, but these are non negotiables, and that is saying something! See Inika make up review here and let me just tell you that Peachy Keen blush is more gorgeous Nars Orgasm natural dupe. See me talking about it in Pur Picks Clean Beauty Swap post here & check this post if you want to know more natural Nars Orgasm dupes – I've got more than 20, but Peachy Keen remains at the top faves.
RMS Beauty lipsticks Pretty Vacant & Vogue Rose.
My happy shades of peachy pinks, my choice for summer or no summer 🙂 See post on them here.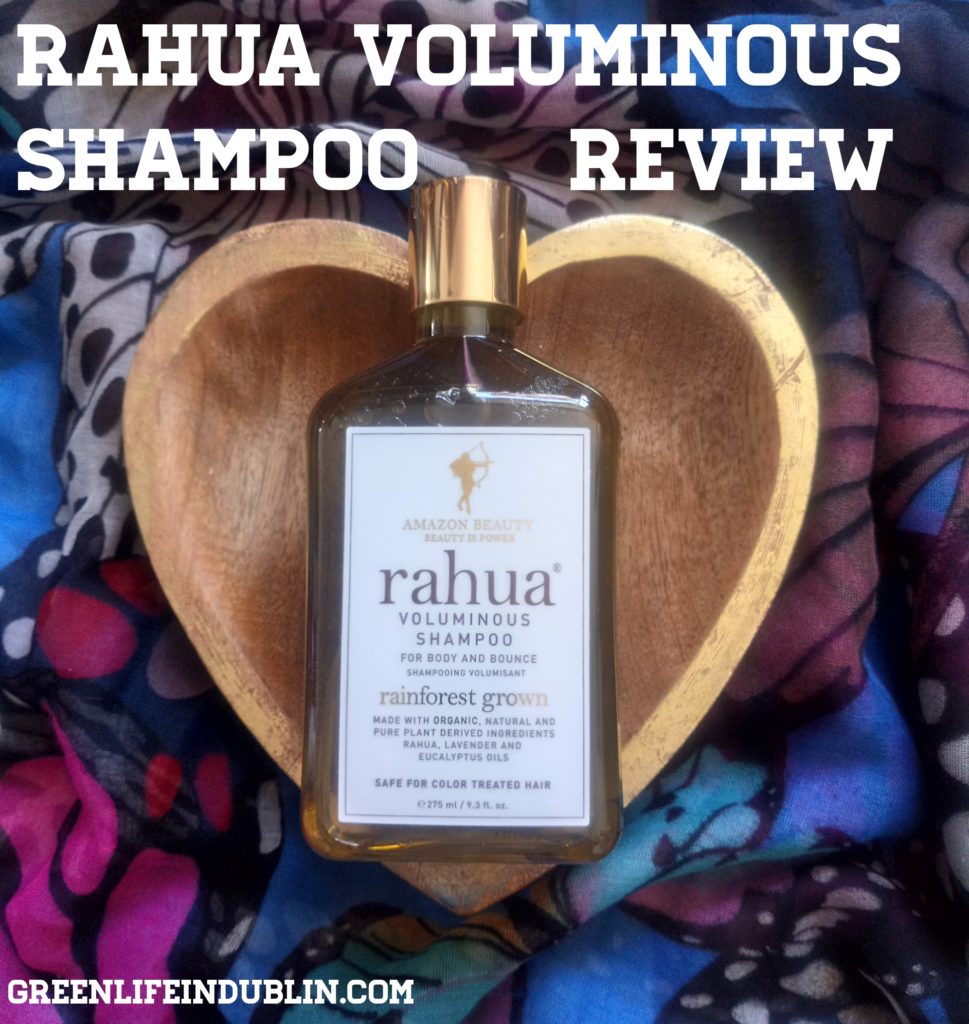 Hair
Rahua Volume Shampoo 
This is my HG of natural shampoos! I am not saying it lightly, I know it is uber expensive – but hear me out. It took me 8yrs into my green beauty journey to try this shampoo because of the high price tag, but once I tried it, I never want to go back to anything else. Salon level shine, healthy looking and feeling hair, ZERO scalp problems – do I need to go on? I don't think so 🙂 Oh, just one thing though – I am hiding it from my family. What? That is good wife-ying & mommying as far as I am concerned. I am sharing everything with them, can I just have one thing for myself? Review.
Greenfrog Botanic Solid Shampoo
Well, I would have probably easily overlooked it if it weren't for Love Lula Beauty Box! And I would have missed out on such a great and inexpensive product. Thank You Love Lula for constantly surprising me! Let's rewind just a little bit, I was having such a hard time with solid shampoos leaving my hair stringy limpy mess rather than a shiny mane I was after, that I almost gave up after a dozen or so. For the record, my hair is fine, but lots of it, wavy and prone to frizz. This leaves my hair soft, bouncy, shiny and holds the curl, something that is so hard to do. It also withstands the hairdryer test, my hair looks good after it.
Lamazuna Solid Shampoo
A nice surprise discovery via Love Lula Beauty Box, I wrote a bit about it here:
Two fabulous discoveries via Love Lula Beauty Box – Walden & Lamazuna
Ayumi Sandalwood Shampoo
See more below.
Body
Ayumi Sandalwood range
The range is a hit with the whole family, Sandalwood is my personal favourite because of the delightful scent. We have gone through multiple shampoos, scrubs and soaps. See brand review here.
Innersenses Awakening Oil
All of Innersenses oils are beautiful – they are as pure, as organic and fair trade as possible, and expertly formulated too. Awakening is my personal favourite body oil, although all of them are beautiful. See review here.
Bloomtown
Wonderfully smelling budget line, I LOVED what I have tried so far – Hedgerow is my choice, but I love other scents too. Review here.
Elsa's Organic Skinfoods*
Work amazingly well and no baking soda in sight! See more here.
Hands
Kiss The Moon Love Night Cream for Hands
It is perfect for the night time. Or Winter time. Rich, buttery, sinks in quick leaving hands soft, supple and happy.  I am seriously impressed, and that is saying something. I want an endless supply!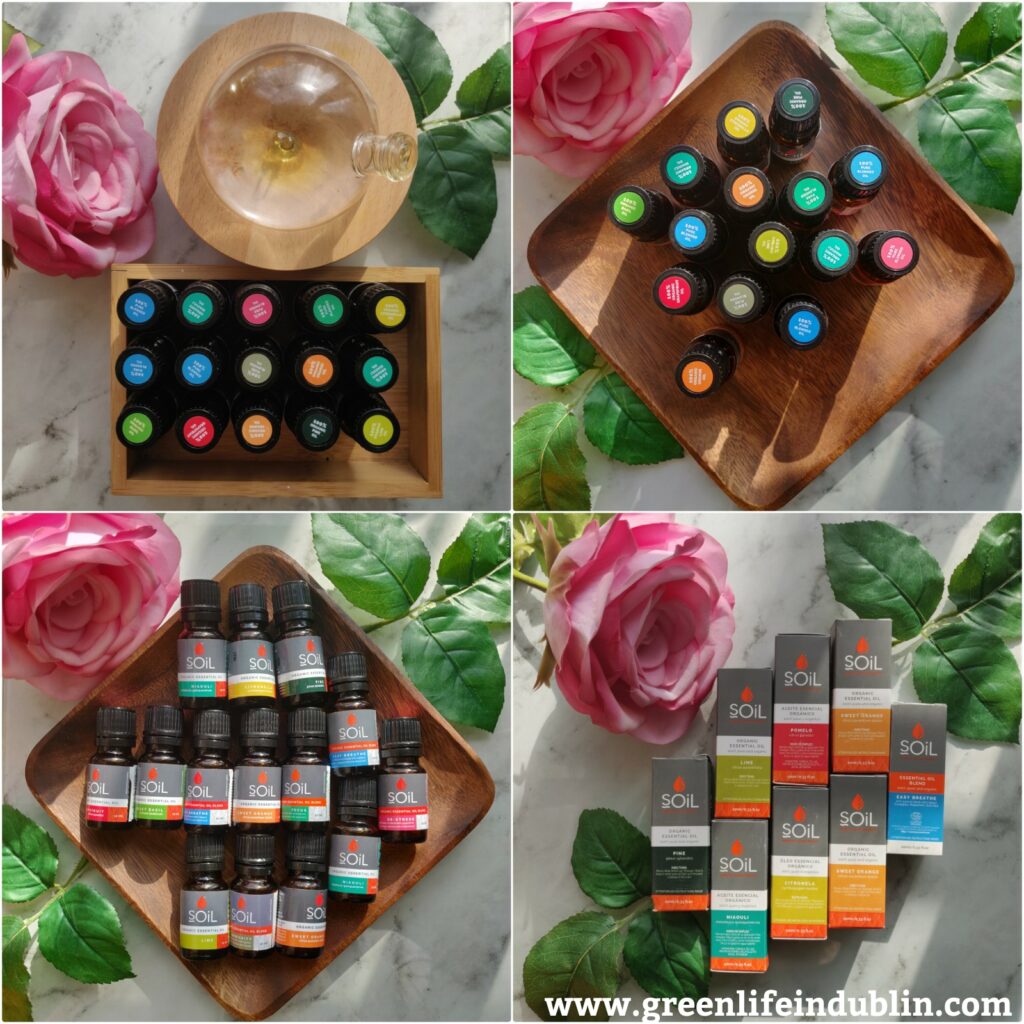 Health & Wellness
Ener C
Vitamin C is vital to our health, this is why I am singling it out from other supplements. Us Hoomans are the only mammals whose body does not make it's own. I have been watching health documentaries and following good naturopathic doctors, who agree on same thing. We also need way more if we are getting sick or already sick – make your own research about OPTIMAL health levels versus "recommended daily allowance" and your life will be changed forever. You can thank me later 🙂 These Ener C sachets dissolve into fizzy drink that is pleasant to take and single sachets are perfect for on the go or taking into work.
Kiki Health Magnesium Oil
Research shows that 80% of us are lacking in this vital calming mineral, because our soils are badly depleted. You can take it orally or topically, which I choose to do because of my liver issues, the less pills it has process through, the better. In my experience it helps with my insomnia & anxiety issues, as well as restless legs syndrome, so l am never ever without one.
Bath salts
Bloomtown & Neal's Yard Remedies are my faves. Bath salts soak is an essential weekly ritual in my life. If I miss a week, I can really feel the difference in my energy levels and how I feel. I add essential oils oftentimes.
Supplements
My faves are Kiki Health, Zojo Beauty Elixirs & Living Better Health blends, but with time I want to try all of them!
Soil Essential Oils
Traceable from soil to the bottle within one brand? Certified organic, no less? Affordable? Yes, yes and yes! Check my review here and also my post on how I use the essential oils here. I also love EOs from Alteya Organics, Balm Balm and I keep meaning to try Bloomtown essential oils – I sure love their body care!
Saint Come Sprays – welp, no longer stocked..
Did you know that natural essential oils are proven to kill airborne bacteria at only 0.02% concentration? These sprays are a hit in the house for more than two years and I dread the day I will run out, because my fave blend with Sandalwood is sold out for forever.. These can be purchased outside of UK with DHL option – I feel it is important to let You know that because a lot of people don't know it.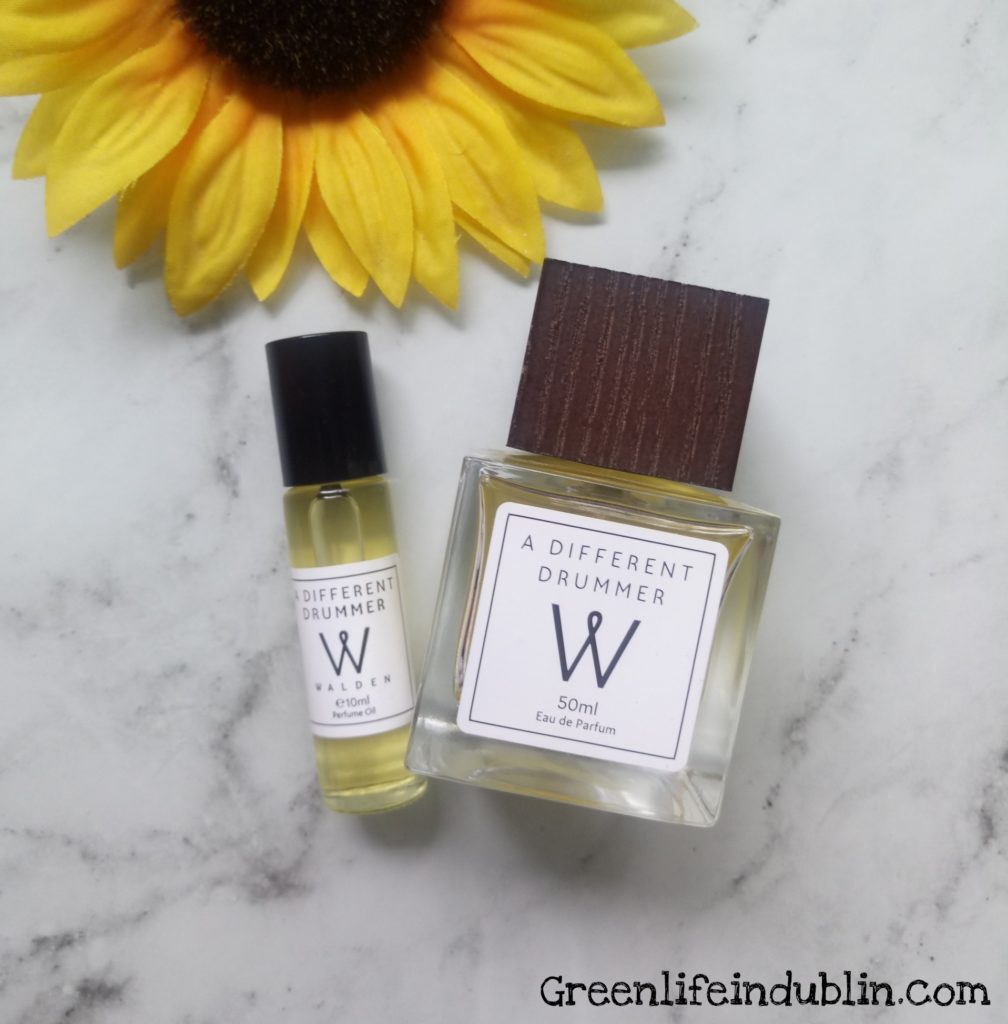 Other
Walden Natural Perfumes
They are 100% natural and made from the finest absolutes, resins and essential oils in the world. A Different Drummer shot straight to my faves and stayed there ever since. See full review here and if you are a customer outside UK, fear not, you can still buy them, all you have to do is to choose DHL delivery at the delivery step at the check out. I know I will definitely be using this option to repurchase A Different Drummer once I will run out – adding Saint Come sprays into the same order! No longer post Brexit. But at least we can get roll ons.
Random but not really:
That's it for today, thanks for reading! Have a great day & I will see you here next Tuesday, my posting day ? Did I tell you about FREE worldwide shipping for all orders 15£+? So easily done and yet you can get a lot for that money, especially if You time it right. I share my tricks in Affordable Products from Love Lula post here and be sure to follow my FB page "offers" tab to get good deals as they are happening 🙂
Lots of Love,
Renata.