Hello Lovelies,
Welcome back! And welcome if You are new here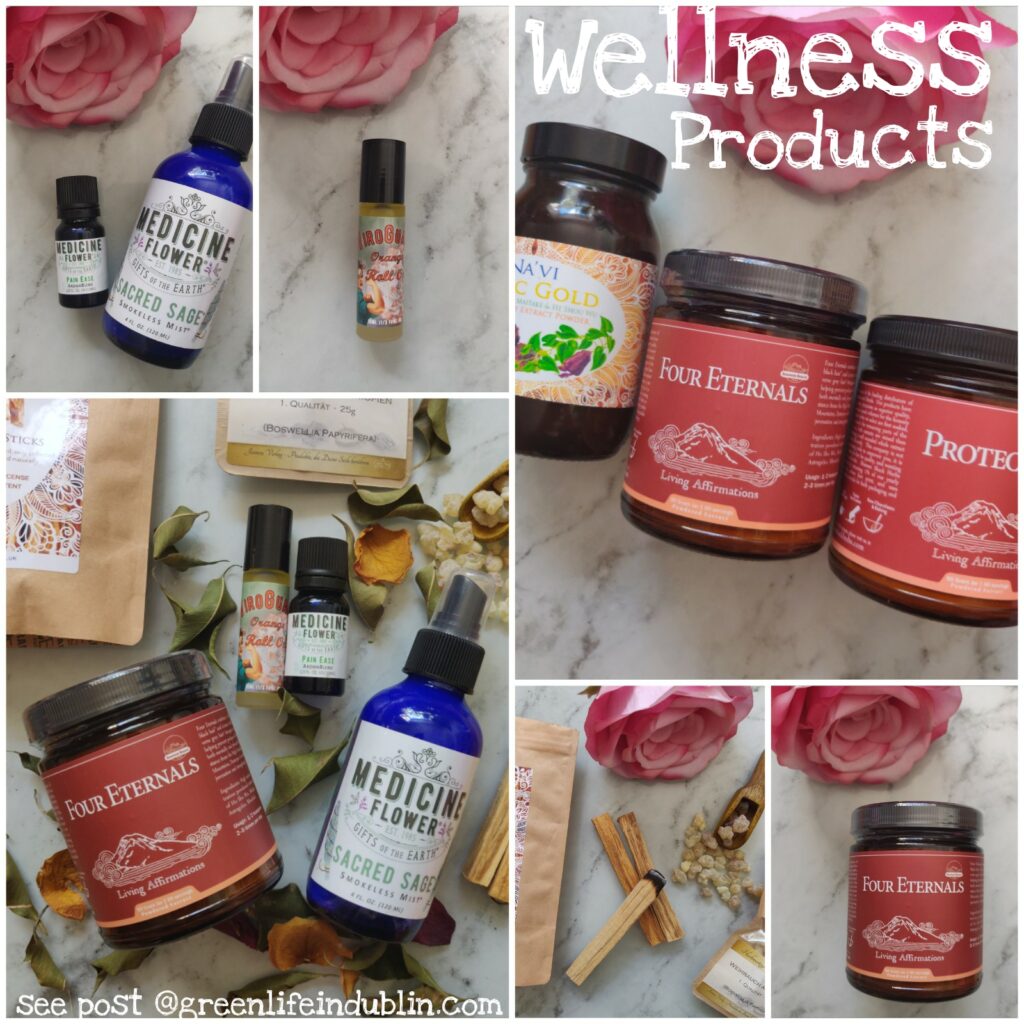 Hope You are well? If second lockdown brought all the emotions in You, as it did in me, I might have just the thing(s) to help – wellness products from The Dutch Health Store. The ones I have have been helping me to keep cool and not to lose it, you know what I mean?
*Marked as AD because of selected PR products. The post and my thoughts are and un-sponsored, the love is real! The post contains aff links but they are at no additional cost to You. Thank You if You will decide to use them. This is how I reciprocate the costs after working for free on my blog for the last 10 years x
Essential Oils & Blends
Essential oils have been my ultimate wellness weapon for years now. I use them for everything, from diffusing in my waterless Living Libations diffuser to making my own healing blends rollers, to adding to the special discs to keep near the bed (Breathe Easy blends for my daughters asthma mostly) to adding drops to hair masks – and I could go on 🙂 I highly suggest You take a look at these products and familiarize Yourself with aromatherapy 🙂
INCENSE & GUM RESINS
These are natural ways to clean the indoor air, we all know that our indoor air is up to 5 times more polluted than outdoor air – the sad reality of these days. The day The Dutch Health Store announced the arrival of Jeomra, a brand by Georg Huber, who is also an author of the book about energetic house cleaning, I knew I want a piece (or three) of that! You see, as much as I wish I lived down the country with only a couple vehicles passing me by, the truth is I live in city next to busy road & my daughter has asthma. So plenty or open windows and natural air cleaning remedies it is. I bought them in May and still have plenty left over. Wilma kindly sent me Sacred Sage Smokeless Mist by Medicine Flower*, which I now enjoy daily too. Good option if You are in a place where You can't burn (natural) candles, like a dorm. I swear it calms my monkey mind in a moment too.
Dutch Health Store Haul – Leahlani Skincare, Living Libations, Jeomra, Navi Organics & more
REMEDIES
Like ViroGuard essential oils roller blend & hand sanitiser spray, salves, balms & oils for skin ailments, they are all natural and useful in so many ways. My mind wants to lump remedies as medicine, not wellness, but these two are definitely interlinked, there's no denying that.
Superfoods & herbals
Although these are listed in a separated category in The Dutch Health Store, for me, they are the ultimate wellness – there's nothing better that a good cup of herbal tea or other drink like specifically formulated immune boosting formulas like Protection* and taking five minutes for Yourself. There's plenty to choose from, some separate superfoods like medicinal mushrooms or pomegranate , miso, chocolate (yes You read that right!) & more. At the moment I am enjoying Four Eternals, Tonic Gold, Gynostemma tea & I just ordered Mamaki tea (bought with my own moolah, no less). All are from brands that take ingredients quality, sustainability, fair trade and things like that very seriously, so I feel good supporting them and using their products. I am hoping this beautiful stash will get me through the winter, and if I run out, I know where to get more 🙂
That's my post for today, thanks for taking the time to read! What about You, have You tried any of wellness products from The Dutch Health Store?
Sending Love
Renata.