Hi Lovelies,
Welcome back! And welcome if You are new here xo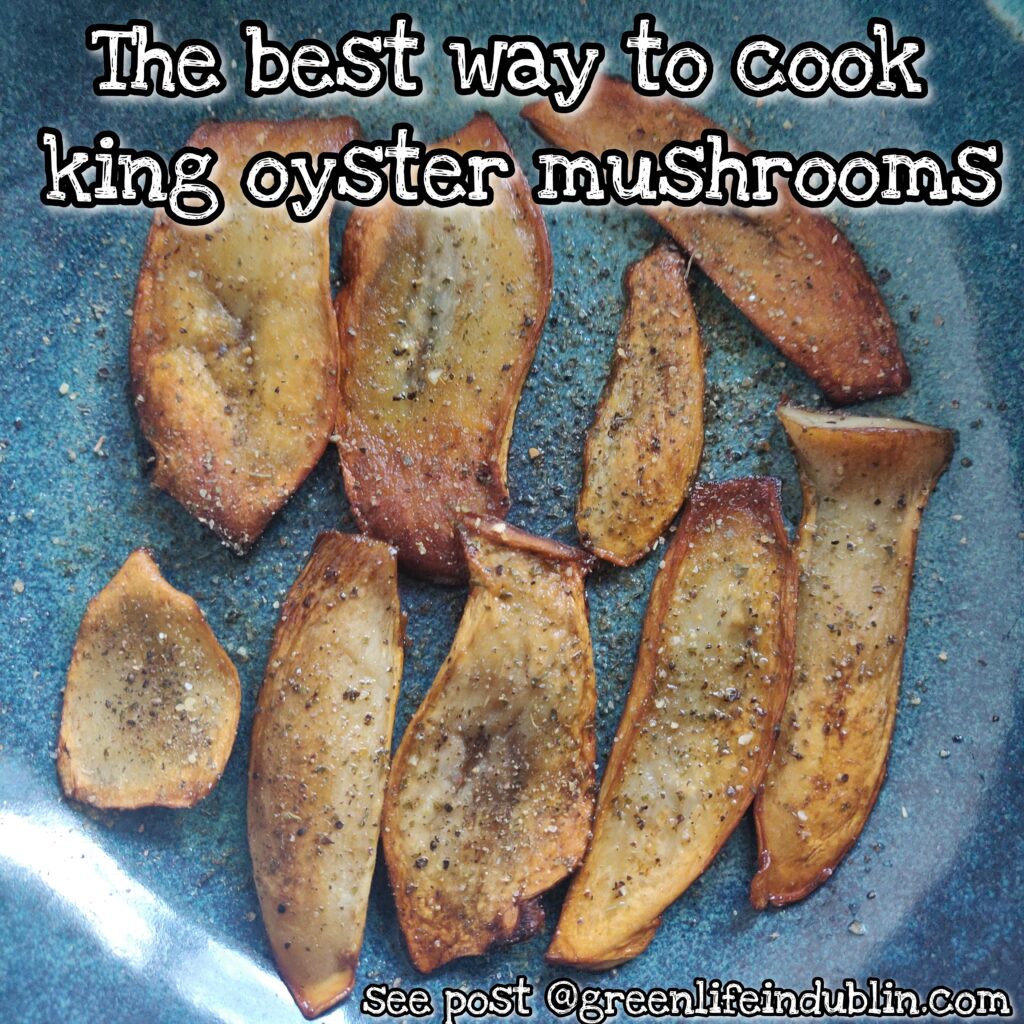 How are all of You, I hope You are well? Today I'll let my cook side take over – please step forward Green Life In Dublin Cooks 🙂 This simple recipe will be perfect for You even if You don't like mushrooms, trust me. Cooked to the crisp they taste so delicious that You will be asking for more. Let's get cooking?
What You will need:
One or two punnets of king oyster mushrooms
Oil of Your choice
Salt & pepper
To do:
Wipe down Your mushrooms with a paper/ cloth towel to clean of the dirt or debris. Do not wash them, mushrooms in general do not need to be washed, they will soak too much water and will affect the way they cook and the texture. In this case You do not want them to be soggy. King Oyster mushrooms have a firm texture that will resemble meat, so it is perfect if You are looking for a truly natural meat replacement. Carefully slice them thinly, about 2-3mm thick, taking care to make them as even in thickness as possible. Pan fry them in hot pan, pressing down with a spatula from time to time till they start looking crispy with the lightly browned edges. You can put them on the paper towel to dry the excess oil. Eat it with mashed potatoes and a little side salad or as a side dish to something else. One punnet usually has 3-4 mushrooms, which I find enough for one person. Trust me, buy more, You will end up fighting over who gets the last piece 🙂
You are welcome!
You can find more GF DF recipes I cook on my IG page here:
Related posts: