Hello Lovelies,
Welcome back! And if you are new here, welcome xoxo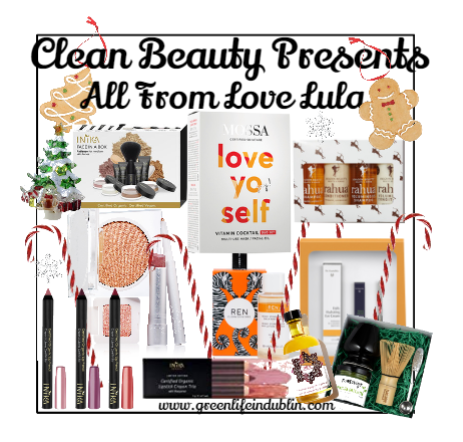 Am I allowed to say the "C" word? Christmas, that's it 🙂 Shops are full of all kinds of Christmas gift sets, so I thought I will help out fellow sisters who want to give gifts that are all natural & to make matters ever easier, it will be from one stop shop – Love Lula. Perfect. All gifts sorted with a few clicks and delivered to your door anywhere in the world free of charge for all orders 15£ plus. Easy peasy. Let's get into it ?
*sadly Love Lula is no more… Sob!

STOCKING FILLERS FOR UNDER 15€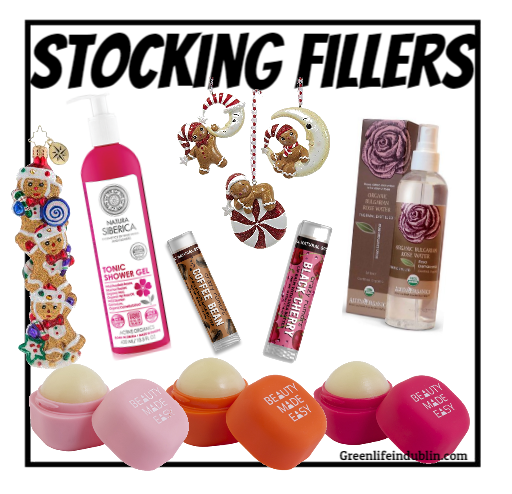 ⛄ Hurraw lip balms
I love all of them, but the Moon Balm is my fave, plus it is winter proof as well, so that is the one I am going to recommend. Priced for a bit less than 5£.
⛄ Organic muslin cloths
These are always handy, it is something I always appreciate as a gift. After all, the gift that you use every day is the best kind of gift in my opinion.Priced from 2.50£ for one, the one you see in the picture is a set of three for 12.50£ and comes in a gift envelope.
⛄ Pacifica Colour Quench Lip Tints
Great for someone like me, who wants a light wash of colour in their natural lip balm. Perfect everyday lip if you ask me.Retails for 7.49£ or 8.50€. Well worth it in my opinion.
⛄ Glossworks Nail Polishes
These are always handy in Holiday period, even for someone like me, who does not wear nail polish for the rest of the year – there's something in the air that makes you want to get all dolled up for Christmas! 12£ each. Their cuticle oil is fantastic too, I just finished it.
⛄ Skincare mini sets
Perfect for skincare junkies – but without breaking the bank! While I am not a fan of sachet samples, I love travel sizes for testing waters for the products I want to try but don't know. Brands like Odylique, DrHauschka, Natura Siberica and lots more have the cutest mini sets, just perfect for poping into that stocking.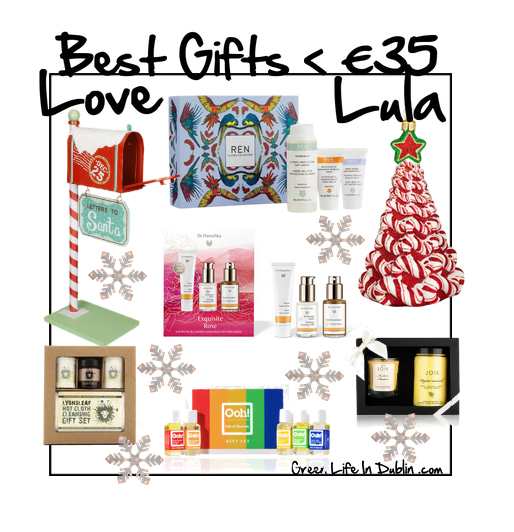 ⛄ DrHauschka Radiant Rose Light Gift Set
Now, how can I do a gift guide without mentioning my current favourite face cream? DrHauschka Rose Day cream is my current favourite and I repurchased it at least ten times in the last two years, so let it be sort of testament on how much I love it! Normally it retails for £30.50 (or just under €35) in Love Lula, but in this set you get two free sidekicks, which are their Soothing Cleansing Milk and Facial Toner, both in generous 30ml sizes. Psst, I bought this set myself, shh, don't tell!
⛄ Ooh! Oils of Heaven Gift Set
This is a perfect set for someone who loves facial oils, and for someone who is new to them as well. Comes with five minis, housed in the cutest little bottles – my favourite is definitely rosehip oil, but you also get cacay, argan, moringa and marula oils. They last for ages too, so you will definely get the feel of whether these oils are for you before investing in the full size of one of them. Retails for 20£ or just below 23€ for a box of five samples normally. now on sale for just 12£!
⛄ Nature's Kitchen Limited Edition Double Chocolate Indulgence Gift
Doesn't that sound absolutely dreamy? Perfect for any chocolate or skincare lover, which is pretty much all of us 🙂 Comes with two 100ml products, Dark Chocolate Fudge Cleansing Butter Face Mask & Chocolate Mocha Polishing Scrub. I am drooling just thinking of it.
RMS Beauty Wild With Desire Mini Lipsticks
Last year this set sold out like in two seconds and never came back, so that's why I never included it into the guide. This year is still available, but don't sleep on it. I have a review of RMS lipsticks on my blog, so if you want my two cents on it, hit that search button.
FOR MEN IN YOUR LIFE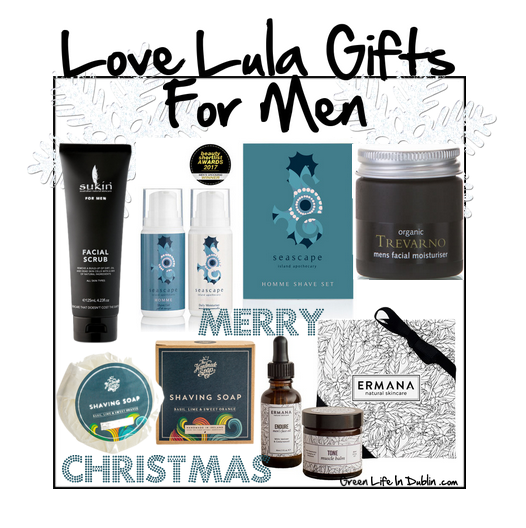 ⛄ Sukin Facial Scrub For Men
Facial scrub is something men need but never buy for themselves, which is why I think it is a great gift. I would rather buy this than another useless novelty gadget any day. Sukin have more products for men, so if you don't want to get a scrub for your man, you can choose something else. All priced extremely well too. This scrub retails for 8.95£ for example.
⛄ Handmade Soap Company Men's Shaving Puck Soap
Another bargain present for any man in your life that shaves already – designed to give close shave and packed with essential oils. The official blurb is too funny – it says it's citrussy lather boosts moisture and ego in equal measures! Priced at 7.95£ or 9.04€
⛄ Ermana Endure Men's Gift Set
Let's start from the most expensive things in descending order with these men's gift sets shall we?
This Ermana gift set costs 45£ (or just above 50€) but it will give your man almost a year use, I find facial oils and balms do last for ages! I picked this set because it is suitable even for most sensitive skins. All natural ingredients too.
For vegans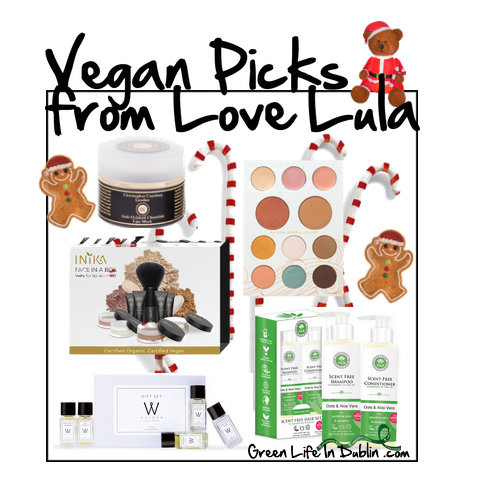 ⛄ Walden Perfumes kit
My fave is A Different Drummer for sure, and you can check out my review o on them 
here
. 30£ for a kit of five samples.
⛄ Inika Face In A Box Starter Kit
49.95£ and you get everything you need for the perfect complexion. You get 8 pieces in the set, some full size, some samples, plus a brush and a bag. Inika is a wonderful vegan make up brand that holds a special place in my hear.
⛄ Tons more vegan products here, in all categories – skincare, make up, haircare, bodycare. Happy browsing 🙂
FOR A LIPSTICK LOVER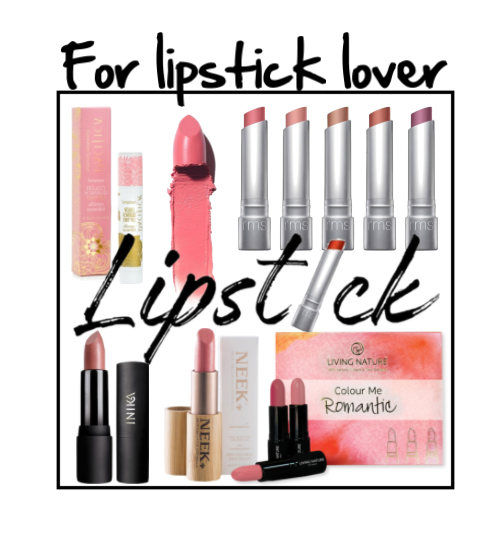 ⛄ Inika Lipstick, for example Nude Pink (18£)
⛄ RMS lipstick. Or two (30£ each)
⛄ Sarya Couture lipstick in Pure Vanity (19.50£)
⛄ Neek Lipstick  (15£)
⛄ Budget option – Pacifica Lip Quench (7.50£)
For new mums and babies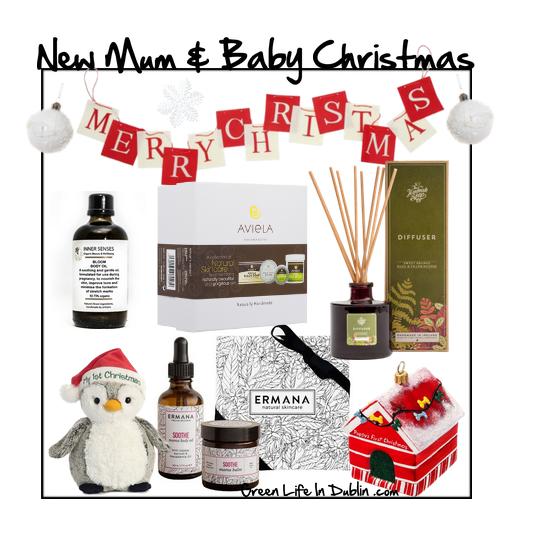 ⛄ Ermana Soothe Mama Gift Set
Ermana is a range of skincare products made from a blend of botanicals and all things natural. Products are all preservative free and contain no parabens, sulphates, artificial fragrances or colourings. Ermana is nourishing and hydrating nutrition for your skin.
44£ set contains 50ml Soothe Mama body oil and 60ml Soothe Mama balm
⛄ Innersenses Bloom Body Oil
I am about to publish a review of Innersenses oil on my own, and I can truly recommend this line of products created by aromatherapist with 25 years of experience! 26£
⛄ The handmade Soap Company Reed Diffuser
While candle seems like a good choice for a new mum, I would advise choosing a reed diffuser over a candle, for one simple reason. I don't know how about you, but I certainly didn't get enough sleep for the first couple of years when my kids were little, and I certainly didn't light any candles until they were at least 1. With all the sleep deprivation I was afraid I would burn the house down. Insert blushing emoji here. 24.95£
 See more mum and baby products here.
for someone who has everything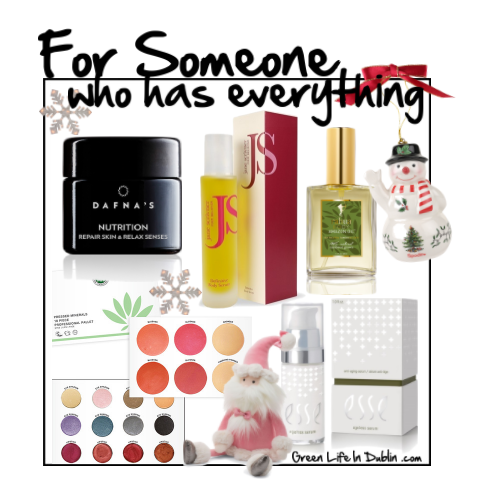 ⛄ Argentum I-etoile-infinie-face-oil
ARgENTUM utilises the inherent strength of silver to deliver unique and powerful skincare. After years of research in the field of anti-ageing they have formulated a patented fusion of two vital ingredients ~ Silver Hydrosol & DNA HP. The result is a range of natural, super hydrating, restorative products that encapsulate ARgENTUM's essential balance and deliver an unsurpassed sensory experience. The products are~ 99.5% from natural origins ~ Paraben and SLS free ~ 100% free from animal testing ~ Suitable for Vegetarians and have a few award under their belt too. Retail value 82£.
⛄ Dafna Skincare Nutrition Night Treatment
75£ for 50ml, but boy, let me tell you, I am enamored with this brand, their face mists are on another level! Natural aromatherapeutic cream based on essential oils botanical extracts and the most advanced Biotechnology. The cream is designed to provide you with a unique feeling of relaxation, repair your skin cells and slow down skin's aging process. The cream contains 21 active ingredients of the highest quality and revolutionary in skin care, making our cream highly effective and unique. Our active formula includes antioxidants such as Ginseng and Green Tea, probiotics like Propolis, and skin's regenerators as Reishi and Rose Wood Bio essential oil. You will look and feel great!
⛄ Esse Plus Ageless Serum
Probiotic skincare is all the rage at the moment, and this serum is what I want myself, so that is why I picked for this gift guide. This is something you might be a bit hesitant to buy yourself, but would love to get as a present, right? The firming and lifting effects of this age-defying serum are enhanced with long-term use. Inactivated probiotic Lactobacillus cells are added to stimulate the skin's production of β-defensins. These peptides shift the populations of microbes in the skin to favour beneficial species so that they can out compete pro-ageing species.
Suma Root, Muira Puama Bark, and Madonna Lily extracts are used in combination to improve the strength of capillary walls and aid in tissue repair. Over time, skin firmness and youthfulness improve.
147£ for this magical potion, but it that is too pricy for you, Esse have many other products, starting from 14£, so you can pick and choose.
⛄ PHB Ethical Beauty Pressed Minerals 18 Piece Professional Palette
This palette features 18 pieces, and it's got  8 Eye Shadows • 4 Lipsticks • 4 Blushers • 1 Bronzer • 1 Finishin Powder. • Shades that suit all skin tones • For all skin types • Great for sensitive and acne prone skin PHB Ethical Beauty is a family business – 20% of profit goes to charity. Key Benefits: • 100% Natural • Vegan • Cruelty Free • Halal Certified • Gluten Free • Paraben Free • No Nano Particles • No Talc or Fillers • No Mineral Oils • No GM Ingredients. 69.95£ for 90gr of product
⛄ Jane Scrivner Firm Believer
This award winning range is taking green beauty world by storm and if you want to, a piece of it in a form of body serum can be yours for 49£. Choosing core performance oils and naturals to bring your skin back to fabulous condition. Oils for calming skin, oils for rejuvenating skin, creams for protecting skin, balms for cleansing skin, essential oils for performance and fragrance and much, much more. Formulated for great skincare results because there really is no other reason to apply. FIRM BELIEVER is a treatment oil for the body. The core oils blend to bring lustre, luminescence and glow back to your skin. The fragrant essential oils have a double effect. The blend including neroli, red mandarin and *bergamot is based on the original eau de cologne formulation derived from the French fragrance houses, but not only does this smell divine and is beautiful to wear, the therapeutic qualities of these essential oils are toning, skin softening and regenerative.
for a candle lover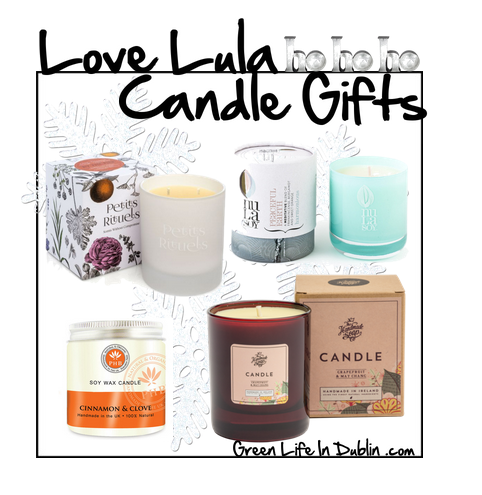 Happy Shopping!
for a gift that keeps on giving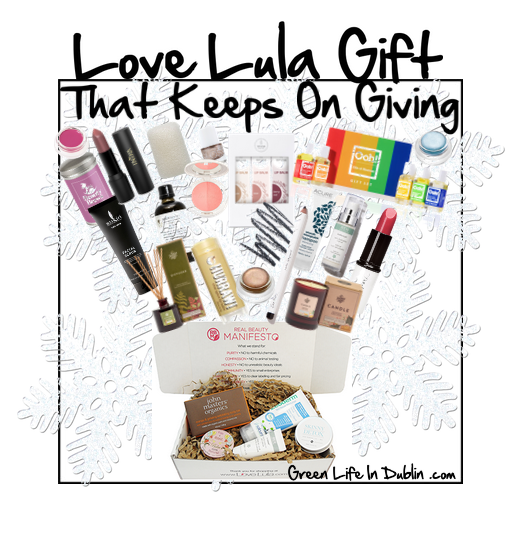 And finally, there is a wonderful option if you want to give a gift that keeps on giving! A Love Lula Beauty Box is a perfect choice either for yourself or for a friend who loves natural beauty and discovering new products. I myself am getting this beautifully curated box for about two years now, and I can say it is really worth the money, as the boxes often come four times more the value of what you pay for, and it is so fun to discover new products this way. Just think of it, who wouldn't like to get a gift month after month after month? Fabulous or what? There a lots of plans available, both for UK and international customers. See here.
Happy gift giving! And please don't forget yourself too, repeat after me: "one for you, one for me. One for you, two for me, one for you, three for me" You get the idea – treat yourself!
*Update – if you catch this post until 4th December, use code FRIDAY to save 15% on EVERYYYYTHINGGG* (t&c apply)
Lots Of Love,
Renata.