Hi Lovelies,
Welcome back! And welcome if you are new here xoxo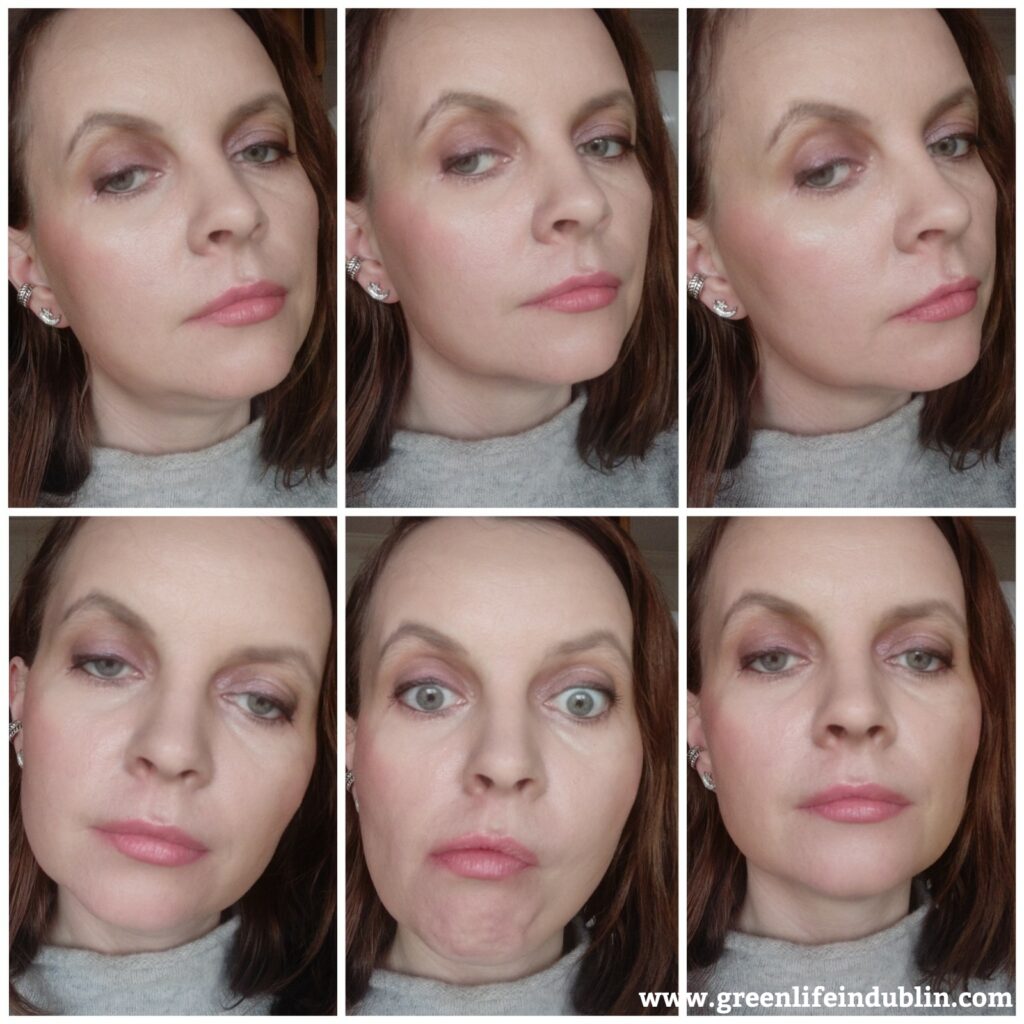 Good day Ladies & Gentlemen! I am wearing make up today, so naturally, it must be documented 🙂 Adding to my Natural Make Up Library ? All products are all natural of course – all listed below. Many of the products have reviews, all found at the end of the post. Photos unedited and unfiltered, I am not about that life. Any questions, just ask.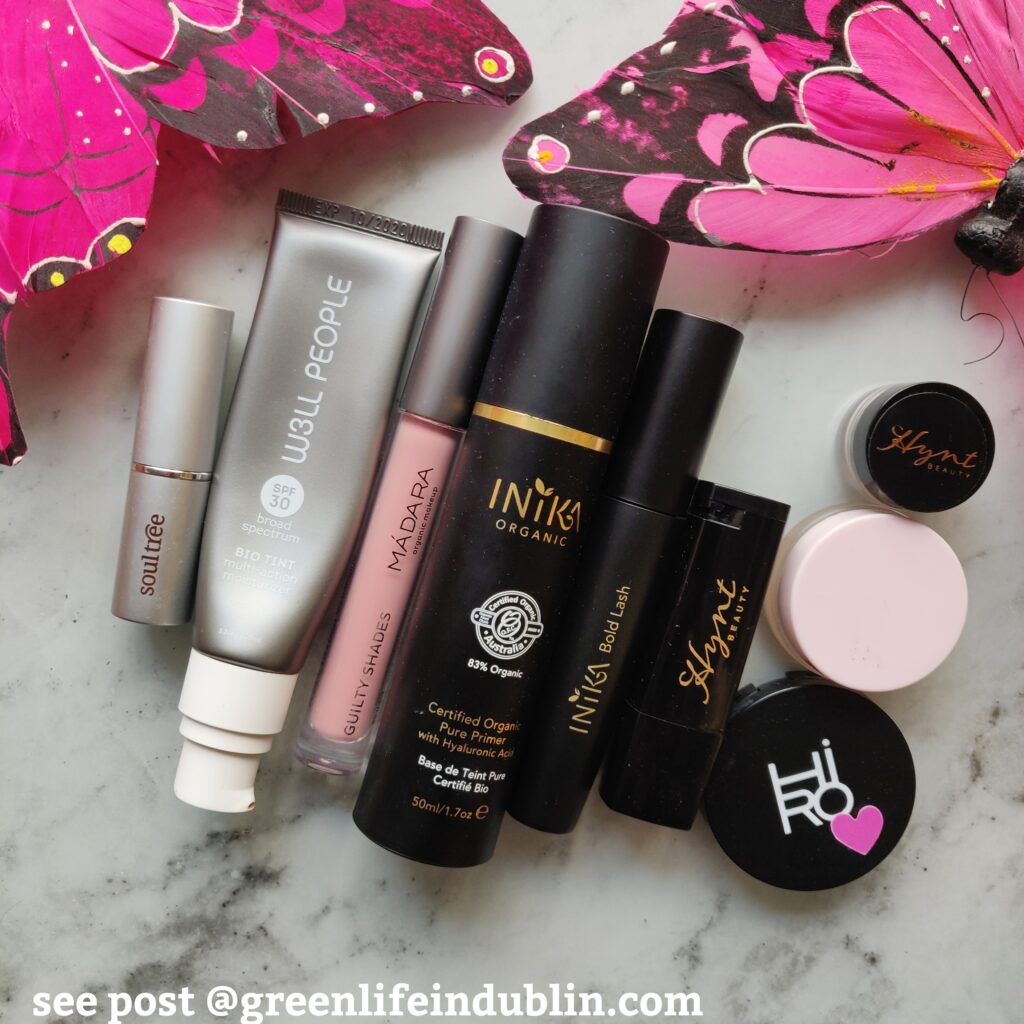 My skin is prepped with skincare and   Inika Certified Organic Primer – I love everything about it except the smell, but luckily it does not last more than a couple of minutes. Next is my other Holy Grail that is W3LL People Biotint Multiaction Moisturizer SPF30 – a tinted moisturizer with really good coverage and added SPF, that I can't let go of for the last two years. Sadly not available if EU- brand left EU a few years back. (Update – the brand sold out and lost me as a customer, end of story. Still looking for a replacement for this)
Sorry for getting sidetracked a bit, but I think many of us will understand the struggle of your favourite product being out of reach, or God forbid, being discontinued! Let's continue, shall we? Once my base is covered, the next step is concealer – and luckily I already have a Holy Grail up my sleeve too. I should probably explain that due to my dermatitis scars,  I need a good level of coverage on my face, because it is literally 50 shades of skin tones, and my under eye circles are really deep and dark, so I need heavy coverage there too – thanks Mommy and Daddy! Nothing I can do about it, hereditary thing that no amount of sleep/ green smoothies/ exercise can shift it, and I have acres of it, real estate there. Yes, I know, I am a lucky gal. So, going back to my concealer, my Holy Grail is – drum roll please – Hynt Beauty Duet Perfecting Concealer! This is a true workhorse, used daily for the last five years. Offers full coverage and never lets me down – see not one but two reviews on it down below. I am the shade light in Winter and Medium-ish in Summer, although I wish the brand would come out with a shade in between. In the photo You also see Hiro Corrector in the shade Thora, which I got some time last year and kind of tossed aside because of not-so-spectacular first impressions. Maybe my expectations are too high, but I found the pigmentation and the lasting power not quite there. Now I took it out to see if I like it second time round. I will keep You posted. On my eyes I have used a swipe of the liquid Madara shadow in the shade Seduction, which I also used on the cheeks. That's not the only product that I have on the cheeks, but we will get to it in just a second. Next is a swipe of Lavera eye pencil in Black on my upper lids, some SoulTree Kajal in black on my waterline, and lashings of Inika mascara, which is my favourite green beauty mascara. I like both Inika mascaras, they have never let me down like some other brand's mascara, so I can confidently say I add this to other Products I Love & Recommend. If I were asked to choose just one mascara for the rest of my life, it would be it. No smudging, no flaking, lasts for months and does not irritate my sensitive eyes, what more can I ask? Oh, wait, it also gives you Great Lashes, rivaling conventional products – how's that for you? With my eyes done,  move to the eyebrows, which get a quick swipe of Hynt Beauty Eyebrow Definer, which is cream to powder product in the shade Taupe. At first I though it is too warm for me, as I was so used to ash coloured brow products I'd used before, but I warmed to it quite quickly 🙂 Get it? Sorry, couldn't help myself 🙂 Now all I need is a quick swipe of Hynt Beauty Pinkibelle lipstick, which is another of my Holy Grails, and my signature lipstick if You will? With this lipstick my forever quest to find that perfect peachy nude is well and truly over – since getting it a couple of years ago, I haven't been tempted to try any more nudes, oh, and I have never received more compliments on the lipstick too. It might seem pricy at first though, but I know how fabulous it is, from being super pigmented (what you see in the photo is one layer, no kidding!) to being long lasting, to never ever bleeding and having no icky taste some other natural lipstick do, I am happy to pay any amount Hynt Beauty asked me too – if they decided to double their prices tomorrow, I would stay a loyal customer, that's how much of a huge fan I am! I also used a bit of Pinkibelle on my cheeks too, because Madara alone didn't photograph well on it's own. It is visible in real life, but does not quite translate on camera. And luckily, Pinkibelle is pigmented enough to be used as a blush too.
So there it is, my version of a Day Glam look, full of Holy Grails – I never quite realized how much I love these products until I gather them for posts, and then it hit me – I choose these products over anything else I own over and over and over again, as well as taking them on all my trips, etc. If I need to get in a hurry or I need to know the products won't fail me in one way or another, this is what I choose – and the feeling is good! All the naysayers should try them and tell me otherwise – green beauty products DO WORK, they LAST and they are not only the same, but BETTER than 'conventional' ones, because they are made from the ingredients that are good for the skin. I see no reason not to switch to the green side 🙂
Many thanks for reading, now it's Your turn – what natural products are Your Holy Grails? The one You know You can count on?
Related posts:
Hynt Beauty Review
Hynt Beauty Duet Perfecting Concealer Review
Madara Cosmetics First Impressions Review & Look
Inika Make Up Review & Make Up Look
Lavera Review & Make Up Look
Green Beauty Swatch Gallery
Lots of Love,
Renata.