Hello Lovelies,
Welcome back! And welcome if you are new here xoxo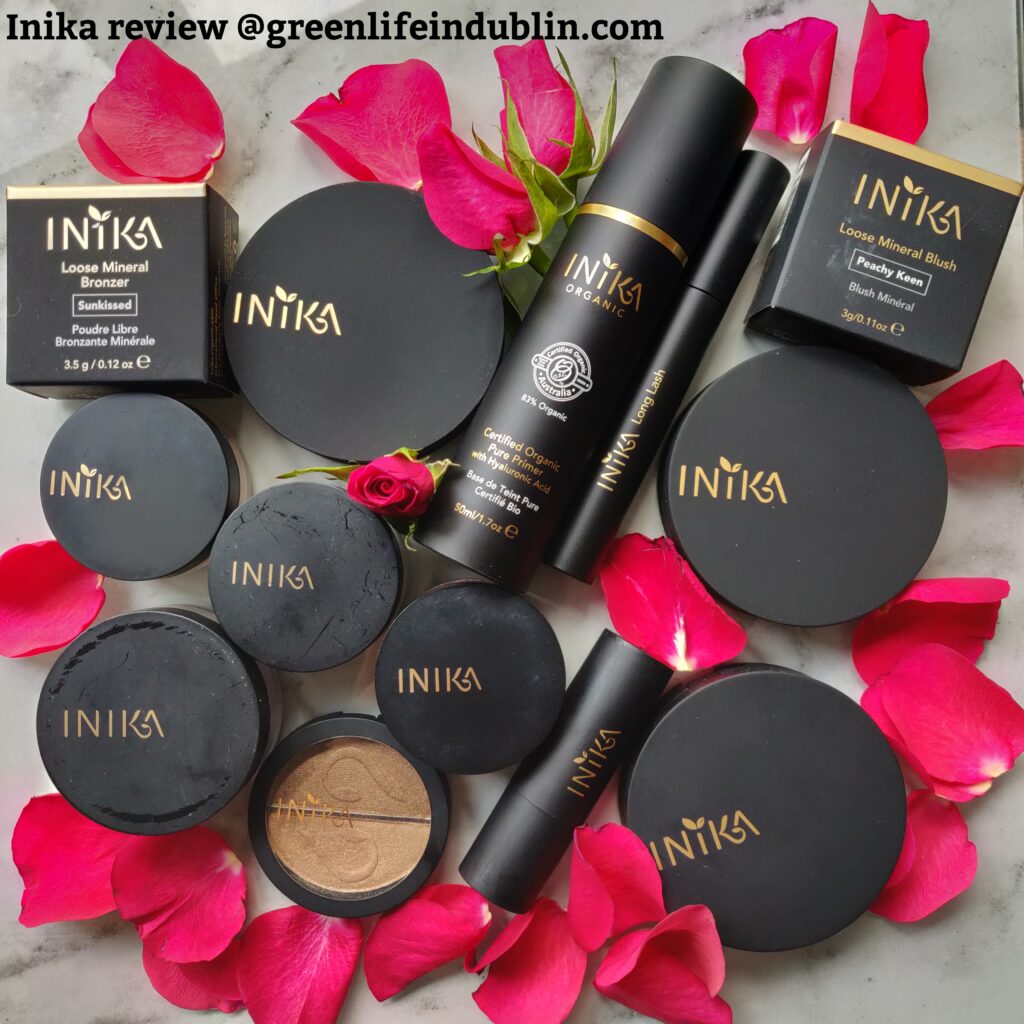 It was a love at first swipe with Inika's Peachy Keen blush a long while ago. Perfect natural Nars Orgasm dupe, no less – only more gorgeous! And then I tried more Inika make up. Fell in love more. That's my review in a nutshell, but let's see more in depth, shall we?


Let's rewind the story to nearly a decade ago – Nars Orgasm was the last make up item I was still clinging to, even though all my other make up (and skincare and body care) was all clean and natural. There's something about that peachy tone with gold shimmer undertone that makes you so much more beautiful and healthy looking. I was having great difficulty finding natural alternative to it, until Peachy Keen came along – it does not look like much on most websites, but trust me, it is the most beautiful blush ever, just like I said, natural Nars Orgasm dupe, only more gorgeous! See them compared and swatched side by side in this Natural Nars Orgasm Dupes post, where I give you more than 20 options, all natural and organic of course – but Peachy Keen remains my favourite to this day. There's something about it, you just apply and instantly smile to yourself, even if you weren't in the great mood to start with. I've dubbed it the "Smile Test" ever since – once I test any new natural make up, I look up the mirror and see if I naturally smile or not.
Since that my very first Inika make up item, I have tried quite a few of their products, any mascara of theirs has my seal of approval for sure – one of the best products in green beauty, full stop. If you are looking for length and volume to rival conventional mascaras, this is the brand for you. If you are looking for same level of luxe experience, from gorgeous sleek packaging to pigments and fun colours, this is the brand to try. Did I mention they are all vegan and certified organic too?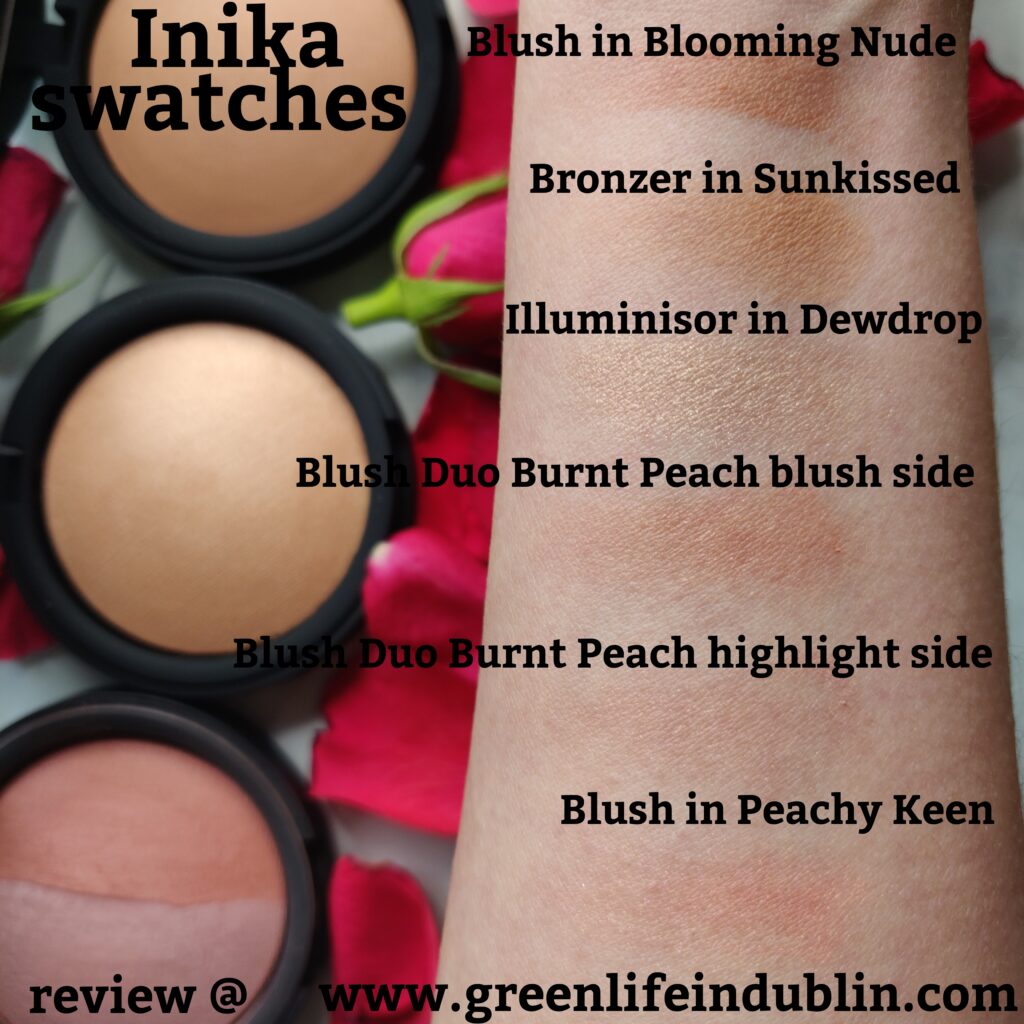 Related - see my Green Beauty Swatch Gallery post
Just like any other brand, they have their strong points and some not so great products, but in terms of critique, I would be pressed hard to think of any negatives – apart from my thoughts that liquid eyeliner should have more pigment, but that's just my opinion. I live for their blushes, bronzers  That product is also one of my Holy Grails (see list here) – not too yellow, not too pink, just a perfect balance. Also layers amazingly well – if you want to have just a subtle sheen, you can use teeny tiny drop of it, but you can also apply a few layers of it if you are after "you-can-see-me-from-outer-space" highlighted look. Eye shadows are one of my favourite products from the range. I have them both in pressed and loose format and I find them both great. If you are a fan of neutrals, look into Golden Oyster, I love it so much. Not matte though. Lipsticks and lip pencils are great as well, pigmentation, staying power satisfies me, no complaints there. Lip tints have peppermint in them, just wanted to point it out there if you are not a fan of peppermint in your lip products. The one and only I've had went to my daughter & she is enjoying it a lot. Primer has amazing ingredients and does make a difference to how your make up looks, the only thing I don't enjoy about it is the smell. It fades pretty fast though. Liquid foundation might take a bit of getting used to at the beginning – it might look like it is slipping and sliding all over the place at first when you apply it, but give it a chance – very soon it will settle into the skin nicely. Light to medium coverage, very similar to their BB cream. This thing surprised me a bit, knowing how pigmented Inika blushes & bronzers are, I expected the foundation to be full coverage too, but it is not. But let me say you this, light to medium coverage is great, even for me, a gal with face dermatitis – it gives you just enough coverage to even out your skin tone but you can still see your skin. Get samples to see it if's for you. One of the complaints I hear when I talk about Inika is the price point, and I get that, years ago when I was living la vida broka (post losing my job as soon as I went into maternity leave) I too thought the products were on the spendy side. I totally changed my mind about it once I saw how good the products were and how long they last. Just think of it as cost-per-wear and the price breaks down to almost nothing. If you time it right, you can get amazing deals on Inika products (I spill my beans in this post) – like right now, there's 15% off all of the products at Love Lula, and that includes all brands and products. I am not saying you have to go and buy everything, but I am suggesting you take that leap if Inika has been on your radar and wishlist for ages. I don't think You will regret it 🙂 Don't forget to check out their Holiday kits, which are available right now – they are usually amazing value as they are and with additional 15% savings, that equals to substantial amount of savings in my mind.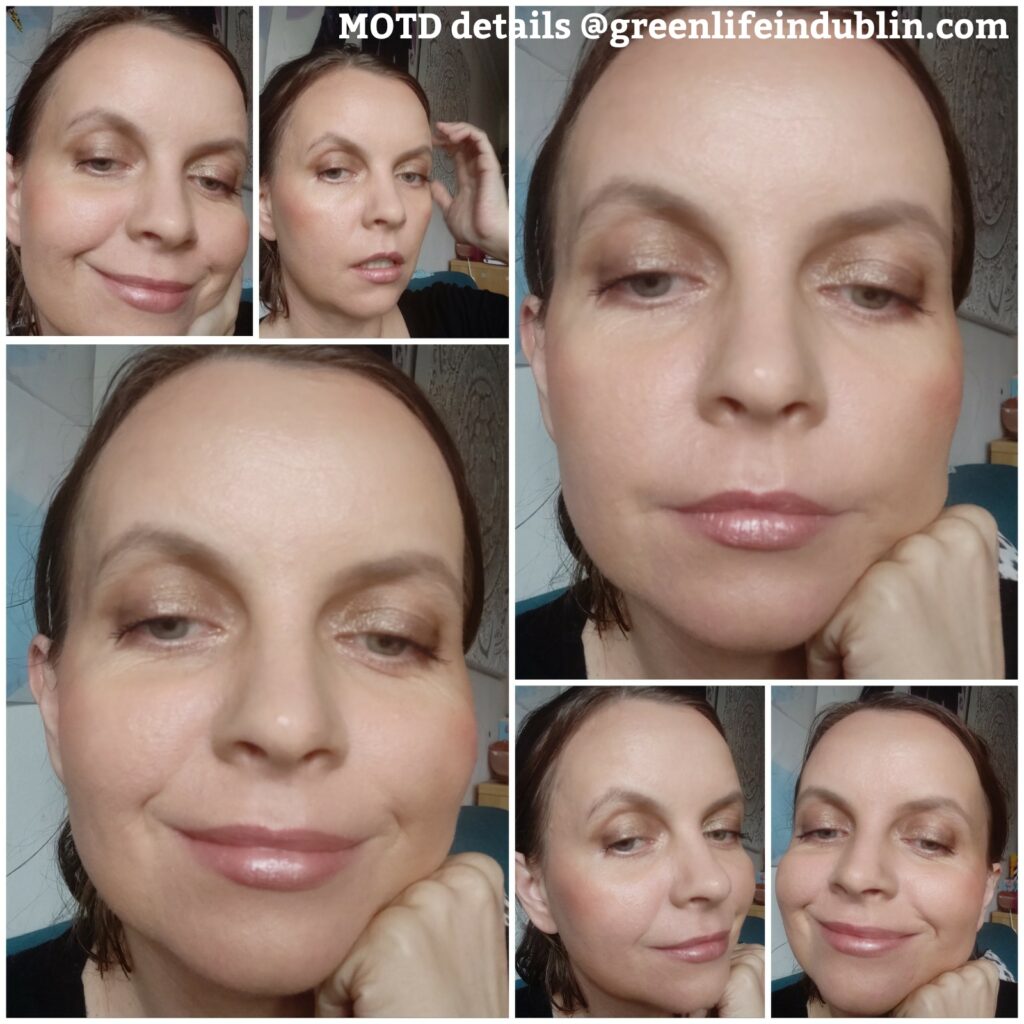 And now for the Make Up For The Day! Please excuse less than IG worthy pictures, I am kind of wincing putting it out there, but then again, this is real, untouched, webtrovert me 🙂
Base: Primer + foundation in Beige
Cheeks – Peachy Keen Blush
Eyes – Golden Oyster shadow duo & Long Lash Mascara
Lips – Inika lipstick in Naked Kiss.
---
Related - see more Natural Make Up reviews & posts
review marked as AD because of a few PR products. Majority of them bought with my own moolah though. I want us to be on the same page :)
That's it for today, now Your turn – are you a fan of Inika? What are Your favourite products? Please share with me, I would love to know!
FOLLOW ME ON:
BLOGLOVIN
INSTAGRAM
TWITTER
FACEBOOK
YOUTUBE
PINTEREST
& MY LAST BLOG WITH 400+ POSTS
Lots of Love,
Renata.