Hello Lovelies,
Welcome back! And welcome if you are new here 💕💕💕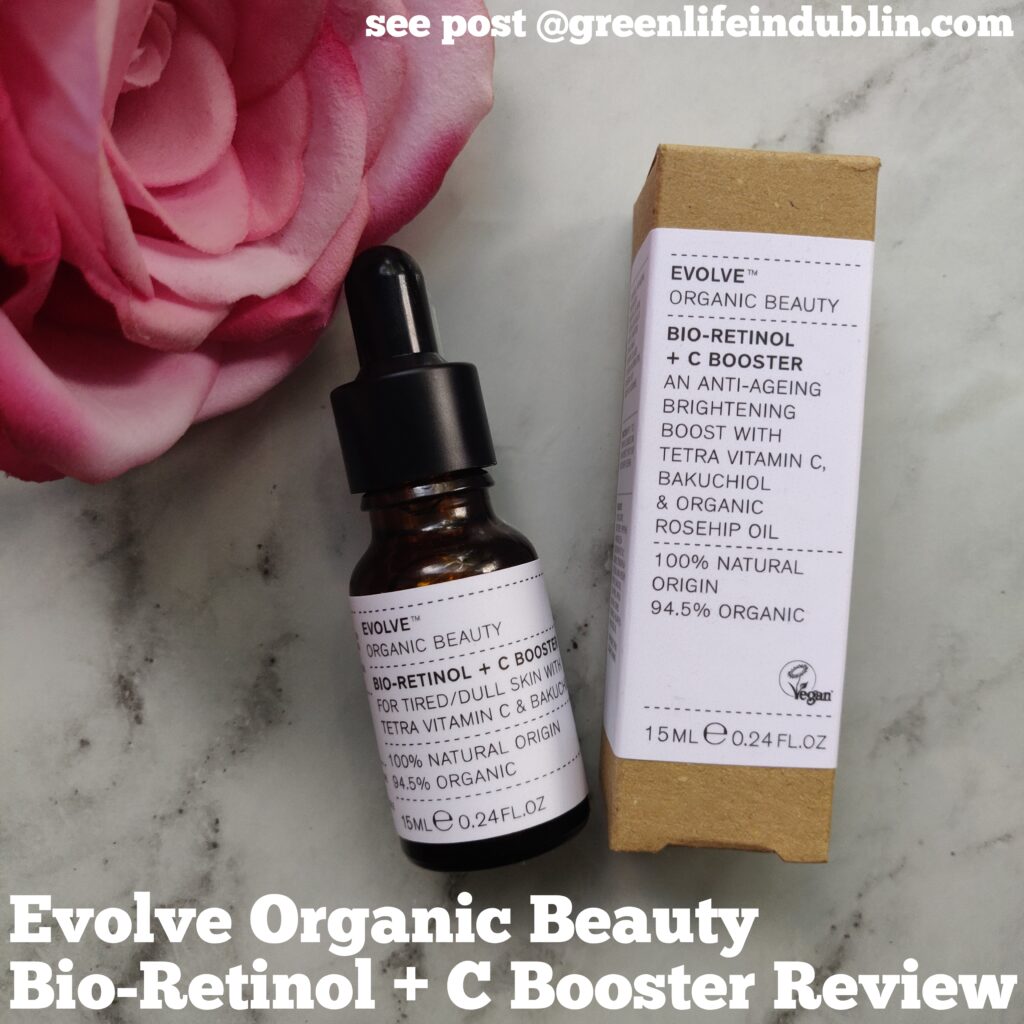 You probably already know my love for Evolve Organic Beauty brand. If not, hit up the search button for quite a few raving reviews of its products. This is going to be no exception, I have nothing but good things to say about their new release, Bio Retinol + C Skin Booster serum. Not too sure how, but the brand continues to impress me time and time again – and that's a tall order! Shall we get into the details?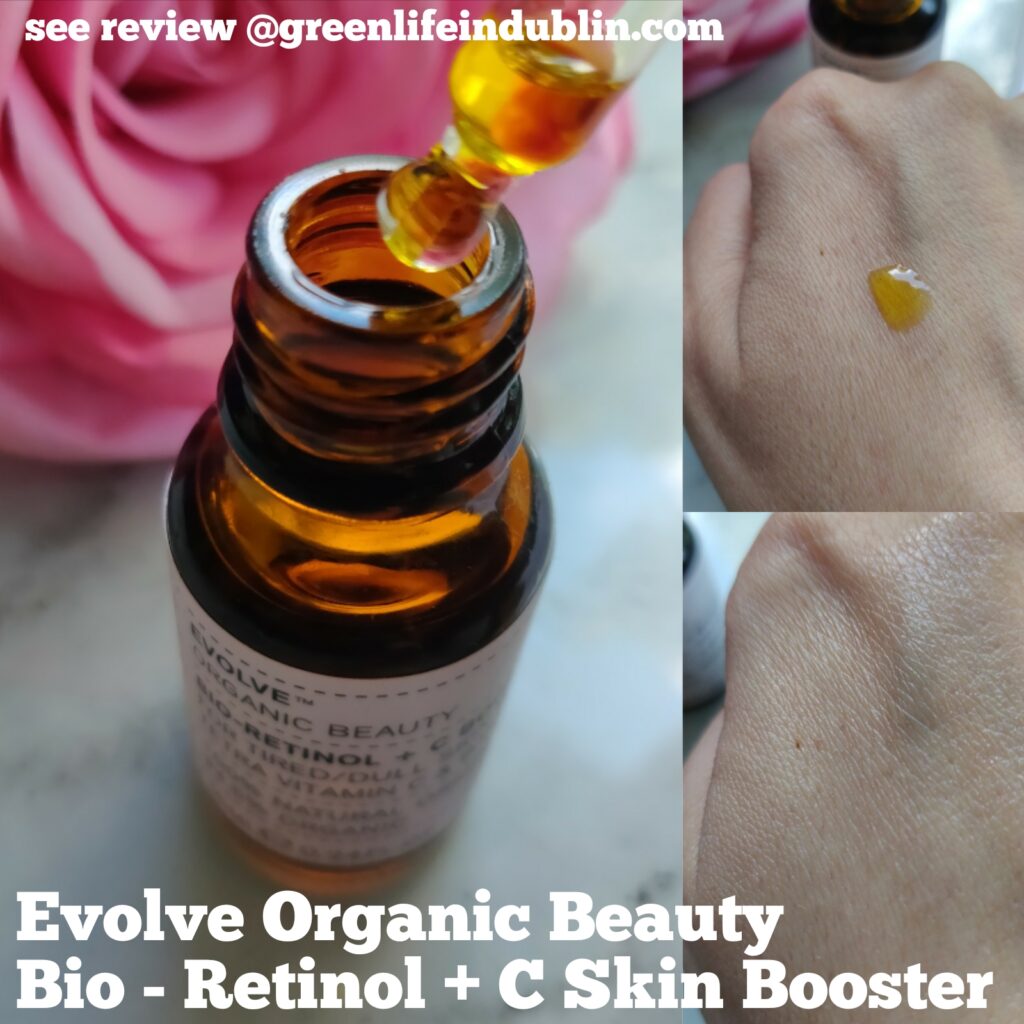 Let's see the official blurb?
"Our Bio-Retinol + C Booster is an oil-based booster for your skin, designed to improve the appearance of dull and tired skin, and provide the nourishment your skin needs to look radiant.
Vitamin C and Bio-Retinol are brought together to supercharge your skin in this nourishing oil-based booster. Our Bio-Retinol + C Booster uses four incredible vitamins (A, C, F and E) blended into a gentle base of Rosehip Oil, allowing this product to penetrate deeper into the skin than typical water based products. Vitamins C and A help to deliver anti-ageing benefits, increase collagen production and hydration whilst boosting radiance and skin luminosity. We've also added an extra boost from vitamin E which is rich in antioxidants and healing on the skin and vitamin F to deeply nourish and replenish your skin."
It is a vegan product. Designed for dull & tired skin. Active ingredients:
Bakuchiol – Bakuchiol (vitamin A) is a 100% natural functional analog of Retinol; It provides Retinol-like behaviour by significantly decreasing wrinkle surface area and hyperpigmentation whilst improving firmness and elasticity with no irritation. It has also been shown to increase collagen synthesis as well as improving the state of blemish-prone skin.
Organic Rosehip Oil – Rosehip oil is rich in essential fatty acids omega-6 and omega-3.  The oil helps to fight signs of ageing and keeps the skin nourished and hydrated. Rich in Bio-Retinol, Rosehip helps promote cellular renewal and improve the appearance of scars.
Vitamin C– the brand's chosen vitC is stable, fat soluble Vitamin C has a penetration three times greater than water soluble Vitamin C. It helps to improve the appearance of the skin thanks to better cell survival, better hydration and more collagen synthesis. It improves skin radiance by reducing melanin production.
Sea Buckthorn – Sea Buckthorn is packed full of Vitamin C and is also rich in Omega 7, 3 and beta carotene to help improve skin's elasticity, hydration and texture.
Full list of ingredients: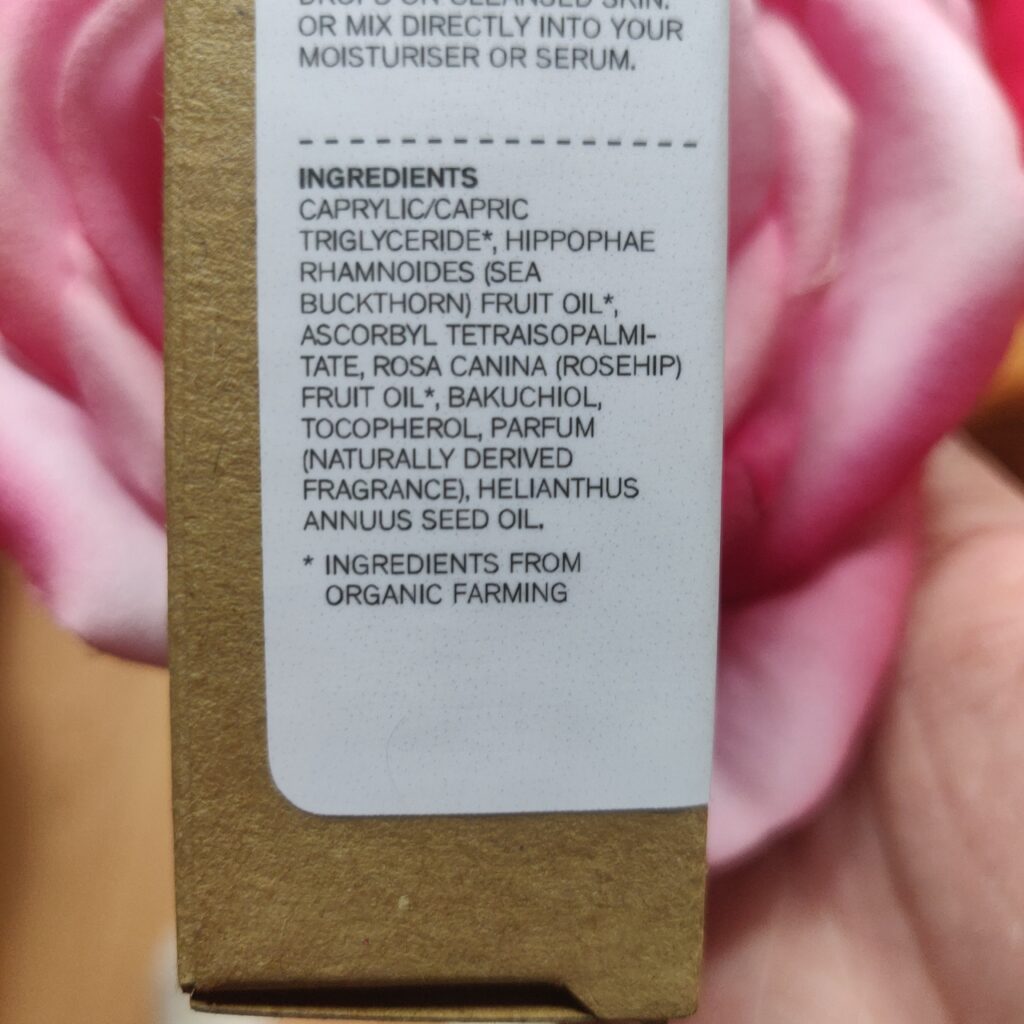 Size: 15ML. % Natural 100%. % Organic  94.5%
My thoughts and experience:
As You can probably guess from my words at the start of the post, I love it! This is very surprising to me, as I never had good experience with vitamin C products, even the ones formulated for sensitive skin. This is different from the rest, it does what it says, my skin is definitely brighter and even toned, but not irritated. Far from it, it is definitely nourished and happy, due to rosehip and sea buckthorn oils in it. The formula is done to perfection and that is why I am happy to recommend this product to all of you. The scent is lovely, like the rest of Evolve products.  I am using this oil/ serum for a couple of weeks now and I am so happy to report only positive user experience, no irritations or breakouts initially or later on. So far, so good & I am definitely repurchasing it once it runs out.
GET IT FROM
ARNOTTS.IE
Here is a brand review post if You want to know more? Almost all Evolve  products ended up as my Yearly Favourites, so be sure to look for those posts & YouTube videos too!
Brand overview – Evolve Organic Beauty – Green Life In Dublin
That's all for now. Please like and share this or any of my other posts on social media, it really helps to get the green beauty word out – and you will forever have my gratitude!
*This product was sent for my consideration, so therefore marked as AD, but the review is all of my doing & I am not paid to talk about it. Some of the links are affiliate links at no additional costs to you. I thank You in advance if You will use them xo
Lots of Love,
Renata.

Related - see all the natural skincare reviews I have done to date here