Hi Lovelies,
Welcome back! And welcome if you are new here xoxo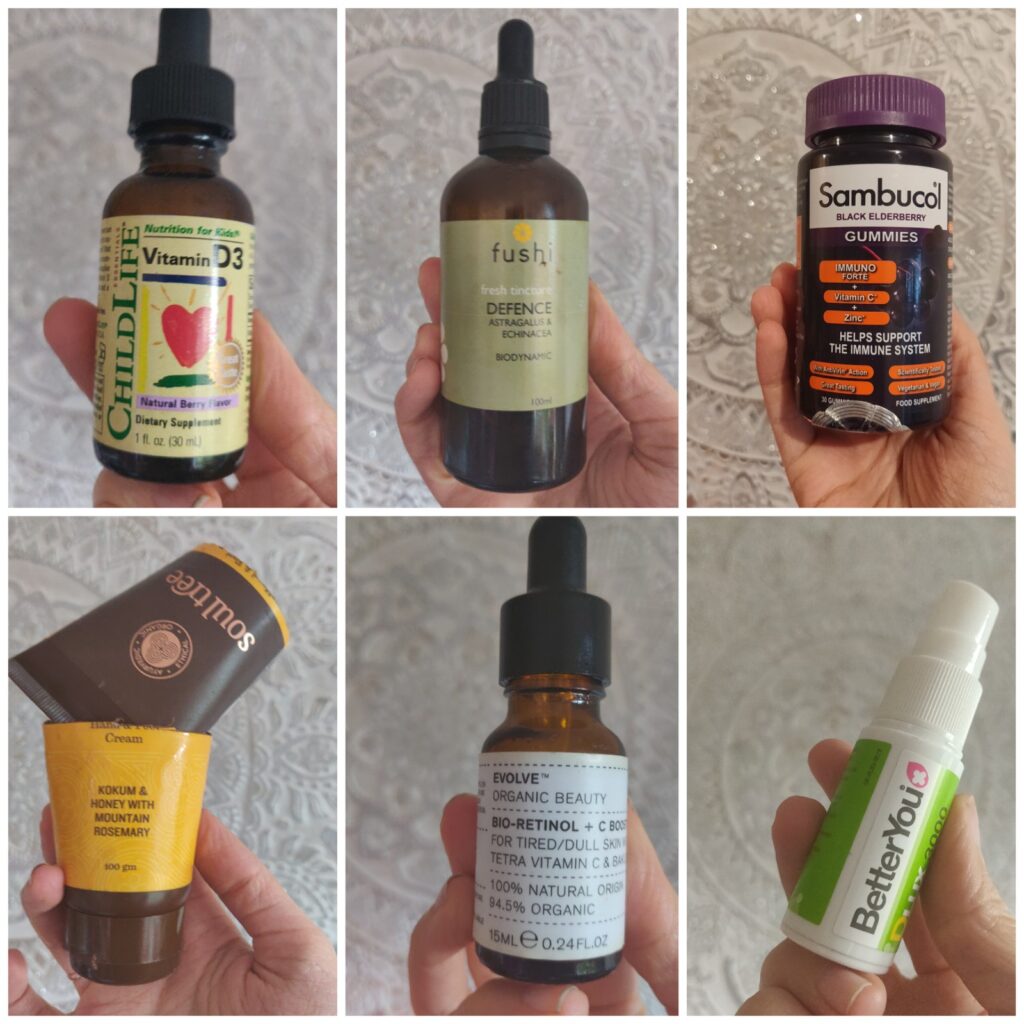 Empties. Love finishing products to the last drop, but not posting about them. But! You guys seem to love these kinds of posts – and I would do anything for You. So here we are ? I feel it is important to show that the products I use and review are the same products. So shall we get started? To make matters more interesting this year, I will track what I use in each category & the totals for the month – which I might end up regretting already 🙂
FABULOUS GREEN BEAUTY/WELLNESS PRODUCTS I WILL REPURCHASE
May Lindstrom The Blue Cocoon
Evolve Bio Retinol + C Booster
Evolve Organic Beauty Bio Retinol + C Skin Booster Review [AD]
Nature's Answer Licorice Extract
More iHerb orders – OreganolP73, Gaia Herbs, Alaffia, Nature's Answer & More
Yogi Throat Comfort Tea
Clipper Organic Sleep Easy Tea
GREAT NATURAL ITEMS I WON'T GET FOR NOW DUE TO THE SIZE OF MY STASH/ other
Soultree Hand & Foot cream with Kokum & Honey
Madara Plum Plum Lip Perfection Balm
GREEN BEAUTY ITEMS I A NOT REPURCHASING 'COS THEY WEREN'T SUITABLE FOR MY NEEDS/ DIDN'T WORK FOR ME/ OTHER REASONS
nothing this month, great!
Ok, for the totals now.
Skincare – 3 products – 221€
Body – 1 product – 16€
Make Up – 2 products – 55€
Health & Wellness – 8 products – 117€
Total – 408€
Eeek!
RANDOM BUT NOT REALLY:
Thanks for reading and spending time here, you are a rockstar and I appreciate you! What have You guys finished? Repurchasing? Not? I would love to know, please share with me.
Sending Love & Light,
Renata.