Hi Lovelies,
Welcome back! And welcome if You are new here xo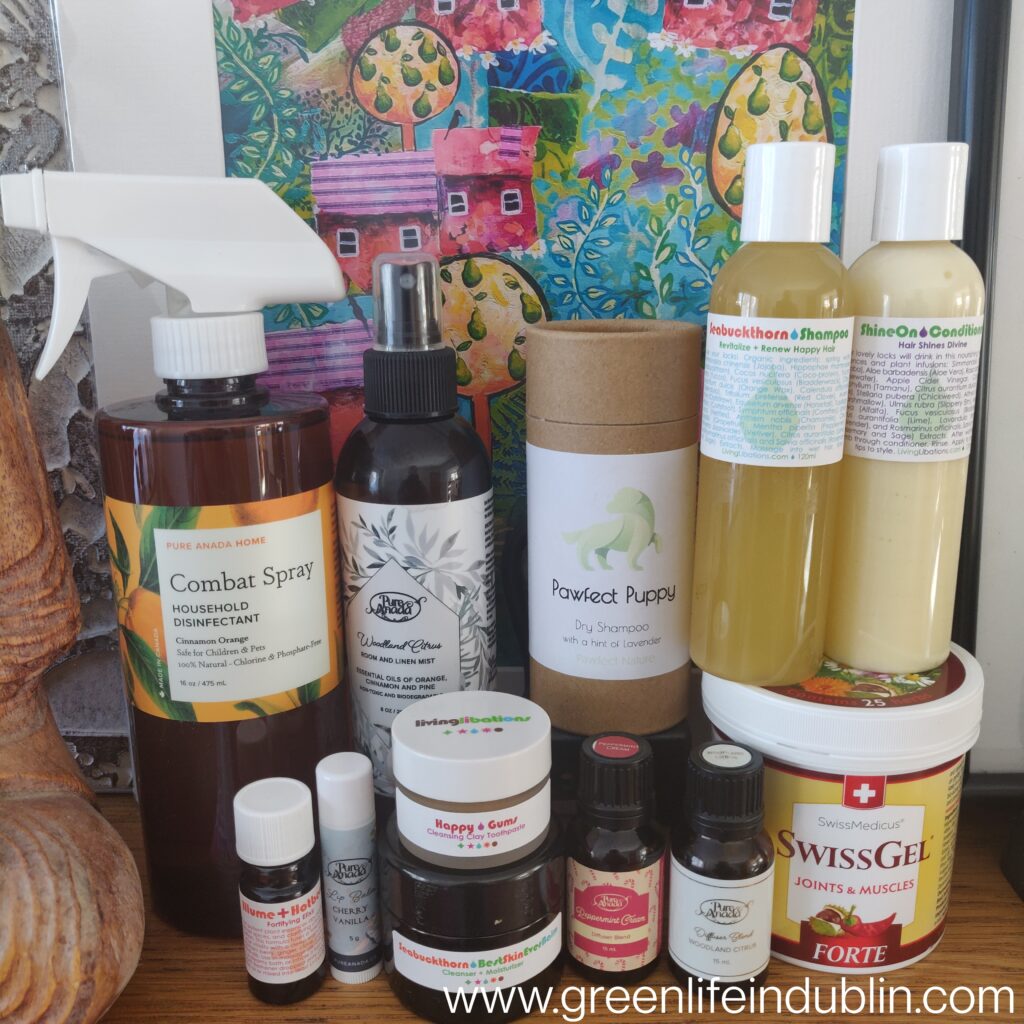 Hope all of You are well! After not shopping for anything for forever I finally gave in and made a little Live In The Light order and I am excited to share it with You all. I got some Holy Grail status products and new goodies to try. Not only for myself, but for my tween and our dog. All natural, of course. Let's have a look?
*disclaimer, I am a happy customer for years & this is one of those cases where it naturally evolved into affiliate partnership. You get my honest (unpaid) opinions about products & I get a tiny % if You decide to shop via my links - all at no additional cost to You as a consumer. Please consider supporting Your favourite bloggers by using their links, it means a lot as most of us don't get paid for our reviewing efforts. Thanks in advance xo
That was disclaimer and a half, shall we get started?
So what did I get?
Cherry Vanilla Natural Princess Lip Balm 5g – Pure Anada
As I already mentioned I have a tween in the house and naturally she is getting into skincare and all the girly things. She seems to have a good undestanding that the products have to be natural (for the most part) but still we have had a few fights when I said no to things she wanted influenced by TikTok trends. She now has a "skincare routine" that consists of two or three products. She wants ten steps routine that she sees children social media "stars" have, but I am digging my heels in. Gentle face wash, moisturiser and lip balm is where we are at.
INGREDIENTS:  Castor (Ricinus Communis) Seed Oil, Sunflower (Helianthus Annus) Oil, Candelilla (Euphorbia Cerifera) Wax, Shea (Butyrospermum Park) Butter, Jojoba (Simmondsia Chinensis) Seed Oil, Vitamin E (gluten free), Aroma (Natural Flavours), Mica.
French Lavender Natural French Lavender Bath Bomb – Pure Anada
Tween and bath bomb? Do I need to say more? Of course she wants them. Of course I insist on them being natural.
INGREDIENTS: Baking Soda, Citric Acid, Epsom Salt, Cornstarch, Sunflower Oil, Cocoa Butter, Witch Hazel, Kaolin Clay, Lavender Essential Oil, Colorant
Forte Warming SwissGel (Horse Balsam) 250 ml – Herbamedicus
This is not the first time I am trying this product, although I have had a different variation of it. This is technically a horse balm, but good for us hoomans too. With a history of back problems and occasional muscle pulls, we use this when needed. It works well and I am happy with the natural ingredients, as most if not all same type of products in stores have petroleum gel as a base. That is petrol by product and it doesn't go on anyone's skin in my family.
INGREDIENTS: Aqua, Glycerin, Alcohol Denat., Symphytum Officinale Root Extract, Aesculus Hippocastanum Seed Extract, Camphor, Abies Alba Leaf Oil, Mentha Piperita Oil, Thymus Vulgaris Oil, Juniperus Communis Fruit Oil, Arnica Montana Flower Extract, Ginkgo Biloba Leaf Extract, Scutellaria Baicalensis Extract, Pinus Pumila Twig Leaf Oil, Pinus Mugo Twig Oil, Echinacea Purpurea Extract, Agrimonia Eupatoria Extract, Calendula Officinalis Flower Extract, Polygonum Bistorta Root Extract, Citrus Limon Fruit Oil, Citrus Grandis Peel Oil, Rosmarinus Officinalis Leaf Oil, Capsicum Frutescens Fruit Extract, Lavandula Angustifolia Oil, Calluna Vulgaris Extract, Ribes Nigrum Fruit Extract, Chamomilla Recutita Flower Extract, Cinnamomum Zeylanicum Bark Oil, Carbomer, Polysorbate 80, Imidazolidinyl Urea, Phenoxyethanol, Sodium Hydroxide, Ethylhexylglycerin, PEG-12 Dimethicone, Limonene, Linalool, CI 14720
Living Libations Illume Hotberry Elixir – 5ML
This beautiful elixir is a wonderful spicy and tangy mix of superfood extracts. I believe it is blended specifically to boost vitality and immunity, which sounds perfect to me. I hate cold, wind and rain, so I pretty much do not enjoy the weather nine months of the year – not fun.
The description says "Rev your rejuvenation, deflate your fatigue, revive your drive and evict environmental ne'er-do-wells!
I first discovered and tried it a few years ago and it went into my Holy Grail products soon after. Not knowing how much exactly I will need and how frequently I'll be using it, I went for 15ml hoping it will last me winter. I am pleased to say it lasted me two – but only using it internally. You can use it a couple of ways (more of it in a minute) but since that is a pricy product, I knew I am not about to add it to the bath – although You can. I add a drop of this under my tongue just before heading out, works so well on dreadful cold/rainy/ windy days. I also add a drop to my tea when it cools down a bit. It changes the flavour of the tea & I am having fun trying it with so many different teas I own. You can also add a drop of it into a spoonful of honey, coconut oil, a piece of chocolate or anything You fancy, really. It can also be inhaled straight from the bottle – perfect if You are congested or suffer from sinusitis, like I do.
To me it works so perfect that I consider it to be one of the best products Living Libations have to offer. There are many more, mind You! Please see my review of this product for in depth thoughts and also check out my Living Libations Best Products post. It's from three years ago but all the favourites are still in heavy rotation today. I need to proceed with trying more products from them too.
INGREDIENTS: Schizandra Berry - Schizandra spenanthera Schizandra berry is distilled from the berries of the Indonesian schizandra shrub. These berries are a staple in Traditional Chinese Medicine, and have been used for thousands of years to boost the body's chi and raise the body's stress threshold. Known as "wu wei zi" in Chinese, this "five flavor fruit" contains a complex palette of flavors that are bitter, salty, spicy, sweet, and sour. Our schizandra oil is a concentrated super-critical extraction and contains even more aromatherapeutic benefits than it has flavors.
Seabuckthorn Berry - Hippophae rhamnoides Our supercritical extraction of Seabuckthorn is ripe with heavenly helping qualities. Rich in nutrients, omegas and vitamin C, seabuckthorn also contains seventeen different phytosterols. This loving lipophilic oil lubricates and replenishes for a renewed vibrancy.
Ginger Root - Zingiber officinale Spicy and enlivening, Ginger Root packs an herbaceous punch! A super-critical extract from ginger grown in Madagascar, our juicy roots adds a warming zing so that you feel ready to sing! As one of the most popular spices in the world, ginger's effective warming and soothing qualities have been proven by their extensive use in ancient Indian and Chinese cultures.
Clove Bud - Eugenia carophyllata Clove is an aromatherapy classic with an affinity for improving wellbeing. Airborne aversions and environmental ne're-do-wells are closed out by cleansing clove.
Cinnamon Bark - Cinnamomum zeylanicum Sweet Cinnamon is stimulating and warming. This authentic distillation of true cinnamon bark is one of earth's effective eradicators. Historically, this bark has been used to revive and reinvigorate.
Turmeric - Curcuma longa Our super potent, Turmeric extract is herbal nourishment of golden-goodness for your happy homeostasis.
Grapefruit - Citrus paradisi Gleeful Grapefruit is a salivation-stimulating tonic that moistens the mouth and promotes feelings of good cheer.
Living Libations Illume Hotberry review – Green Life In Dublin
PURE ANADA Combat Spray – Natural Household Disinfectant – 16oz / 475ml
It's very rare if not impossible that a brand would do natural make up and body care well. Well, guess what? Pure Anada is that brand and what's more, they do natural hair care AND house products well. I have tried quite a few products from them over the years and I am impressed with everything so far. I have blogged quite a bit about them and still love everything I have. I will link some posts at the end of this post.
This is not the first time I am buying this product. In fact, this is practically the only natural cleaning product I buy – at the request of my hubby. I DIY everythning else cleaning related, but he loves his shop bought products. Because we are dog owners now, I bought two. That and becaause I do not do that many orders throughtout the year. Having back ups of favourite products of any kind never hurt anybody, right? 🙂
Christmas Essential Oils – PEPPERMINT CREAM & WOODLAND CITRUS- Diffuser Blends 15ML (PURE ANADA)
Did You know that Live In The Light have clearance section? This is where I shopped for this order quite a bit and I scored some pretty awesome deals. Like this Christmas essential oil blend. 15ml of it for less than 8€, that's quite amazing, isn't it? Not too sure if these products are being phased out or it's leftover from last year to make space for new festive products, but I'll take it. I already know how awesome Christmas blends are. I have had quite a few over the years.
INGREDIENTS (Peppermint Cream): Vanilla Planifolia (Vanilla), Mentha Arvensis (Peppermint) *Ingredients from organic farming.
INGREDIENTS (Woodland Citrus): Citrus Sinensis (Sweet Orange), Pinus Sylvestris (Pine), Cinnamomum Zeylanicum (Cinnamon Bark) *Ingredients from organic farming.
Woodland Citrus Natural Room & Linen Mist 250ml – Pure Anada
Nice smelling natural room mist? Yes please? Giant 250ml bottle for 9€? It's a no brainer 🙂
Let's have a look at the description, shall we?
"Essential oils of orange, cinnamon and pine. Use this essential oil-based, non-toxic mist to neutralize all types of indoor odors. Ideal for the kitchens, bathrooms, nurseries or vehicles. How to Use: Shake well before using. Spray into the air, or onto fabric, furniture or clothing. Do not spray directly on face, body, or delicate fabrics. Can be used to spray your pets bedding, do not spray directly on the pet. Non-Toxic & Biodegradable
INGREDIENTS: not on the LITL website nor I could find them on the Pure Anada website too. This product might be discontinued after all?
Natural Dry Dog Shampoo  – Organic Dog Grooming – 275g – PAWFECT PUPPY
Once again, this was a absolute bargain at only 4€ for massive size of it. Very interesting how this will work out, but one thing for sure – this is a perfect product for us. Our adopted pup does not like water and bathing. I hope this works out and that this product is not being discontinued.
INGREDIENTS:
Handmade with 100% natural, plant based ingredients, our NEW Dry Shampoo contains a mixture of certified Organic ingredients and essential oils to create the perfect solution to freshen up in-between baths. The powder absorbs grease and dirt while the essential oils eliminate those unwanted doggy odours. And..it contains absolutely zero harmful chemicals! There's no need for water…Simply shake, brush & go!
Final thoughts:
While I am very happy with the order, I wish I'd treated myself more.. After all this was supposed to be a treat to myself. I forgot to get Pure Anada Isabella multiple or even Wunder Workshop Nettle Tea or
So that is my haul for this month, let me try everything and come back to you! For more Live In The Light posts and reviews, see this FB album here.
Your turn – what are You guys getting lately? I hope it's something new and exciting?
---
Check out my favourite online shops:
The Dutch Health Store
for Living Libations, essential oils, magnesium & so much more
Live In The Light
 code GREENLIFEINDUBLIN15 saves You 15%
for Living Libations, Wunder Workshop & so much more
Living Libations
Pure Anada
Fushi Wellbeing
iHerb 
code CDI1500 saves $£€
Thanks for reading, I appreciate You taking Your time to visit my little corner of internet. See You here next Tuesday, my posting days.
Sending LOVE & LIGHT!
Renata.