Hello Lovelies,
Welcome back! And welcome if You are new here xo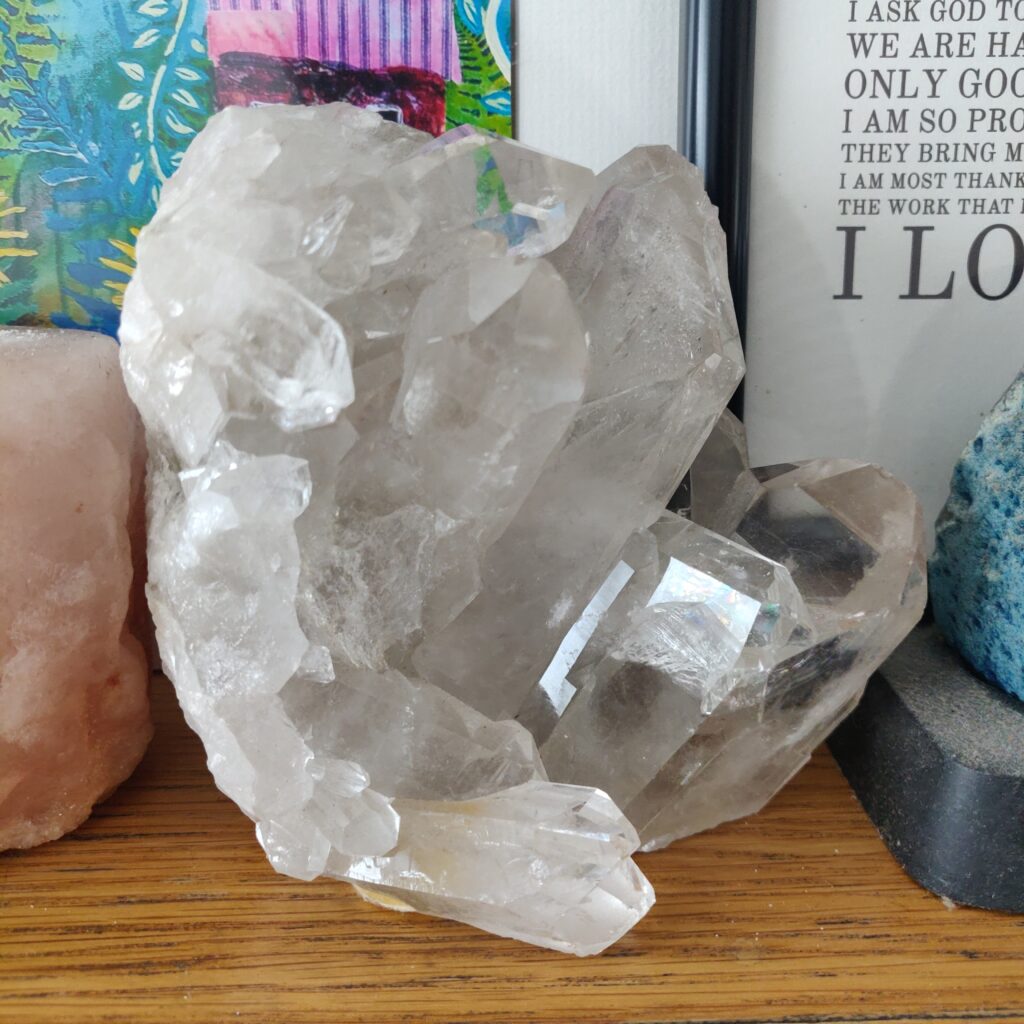 How are all of You, I hope You are well? With the temperatures dropping quickly & ever present rain being back with the vengeance – a storm is about to hit Ireland tomorrow, eek! Let me quickly tell You about my fall/ autumn favourites to take my mind off it? It's been a long while since I did faves post, more than a year I think, so it is about time 🙂
In no particular order here are my current favourites.
Evolve organic beauty tropical blossom body butter
A treat to the skin and senses – that's exactly how I would describe it! A love from the first sight, that's how my love for the brand started. Once upon a time Evolve Organic Beauty were available in Arnotts in Dublin, so I was able to browse and experience products for a change. As soon as I learned the brand was stocked there, I made a point to go shopping specifically for that reason, one sniff of the butter and I was sold forever 🙂 I mean I already knew the brand and that they do natural products, but for some reason or the other, it always eluded me. Because I was always testing for some natural beauty awards or the others, I had surplus of products and never allowed myself to buy more. Let's not forget my dermatitis prone skin and You have a almost guaranteed recipe for disaster, but that's another story for another day. Coming back to the Evolve Organic Beauty butter, it smells like a tropical vacation in the jar. All natural, so no overpowering. The texture and the sensory feel of the product is nothing short of high end product, in fact, if You or Your friend is just switching to natural products, I recommend You start with this product.  This will show You that natural beauty products can feel just as good as "conventional" ones – all while being better for You, Your skin and the planet. Please check out my full review below if You want more in depth thoughts about it. Fun fact, I love the brand so much that I convinced The Dutch Health Store to carry it – and they did 🙂
Brand overview – Evolve Organic Beauty – Green Life In Dublin
Oh, how I love Living Libations! They are beyond natural, beyond organic, beyond wildcrafted, just beyond. I talked about them over and over and over, so please see my review of them if You want to know more, I do not want to sound like a broken record at this point. I have a particular love of sea buckthorn, because it is so good for You. I try to get it as much as I can, with every opportunity I get. In fact, I am drinking sea buckthorn juice as we speak – it is amazing at warding off colds and pathogens in the cold time of the year. Research it up and maybe switch to that instead of synthetic vitamin C? Anyways, let's go back to the Living Libations Sea Buckthorn products. I have had multiple bottles of Sea Buckthorn Best Skin Ever oils, loved every drop of it, reviewed it too. In a serendipitous turn of events, Live In The Light added the balm version to my personal order – just as I finished the last drop of the oil! Thank You Live In The Light, I appreciate it tons. I'll come back to You on the balm after I will use it for some time, but please rest assured that the first impressions are great. It seems just as good as the oil – used both as a cleansing product and to moisturise the skin. Yes really!
Live In The Light Order – September 23 – Green Life In Dublin
Green Life In Dublin loves Living Libations Sea Buckthorn Best Skin Ever [AD]
Living Libations again, what a surprise 🙂 This is one of my personal LL Holy Grail product, it is a mix of high potency extracts specifically to help us keep in health and in balance in cold time of the year. This is my second bottle but definitely not the last, in fact I plan to continue to use it every winter till I cease to exist. I hope Living Libations never stop making this product – or any other for that matter. I am working my way through them and everything so far has been amazing! Pricy, yes, but they are worth every penny. I would rather skip takeaways/ Amazon sprees/ anything else unnecessary to have Living Libations in my life.
Living Libations Illume Hotberry review – Green Life In Dublin
If I cannot get hold of natural forms of vitamin C, this is my choice to have on hand for winter. Note the word buffered, it means it's been altered with baking soda to massively decrease the acidity. I do not know about You, but vitamin C gives me insane heartburn. Who want that, right? There are both powder and capsules available, I chose powder as I think it gives more value for the money, but You do You boo. Also, check this post of You want to know what other products are my iHerb must haves – because greenwashing is aplenty on the website. Always check the ingredients of everything to make sure You are happy with what You are buying.
crystal
I scored this amazing crystal on my impromptu visit to the charity shop this weekend and I am so happy that I still smile every time I look at it. It is massive in size (think man's fist) and it only cost me 15€. Actually it came as a lamp, but since the bulb is very specific size, none of local hardware stores have it, so I am not even sure if it work. I took the lamp cord out and it is displayed as a piece of decor for now. It would have been hundreds if I were to buy it in a crystal store. To be honest with You, I don't even know what it is called or what are the properties of it – it might be clear quartz me thinks? Please correct me if I  am wrong? Any crystal experts/ aficionados out there?
Psst! Live In The Light is now carrying crystals – I can't get enough! Go feast Your eyes on them here and let me tell You a little secret I never told anyone yet – they do Christmas Box full of crystals and gorgeous natural products every Christmas. Keep You eyes peeled. I will do too.
essential oils
I have loved essential oils for years now. These little beauties are hidden gems and secret keys to our health and wellbeing the natural way. The information on them and what they do gets more and more restricted as years go by, but I hope You will take interest in them and start unlocking the benefits they offer. Just please be sure to buy from reputable brands and stockists to make sure You are getting the best quality possible. Aim for organic, therapeutic or food grade essential oils  – never synthetic "fragrance" oils. They are worlds apart. Not too sure? Contact the brands and ask questions – truly natural ones will be happy to answer them and send You reports should You ask for them. See this post on how I use essential oils. But. There is a "but" but for me personally. Now that we are a dog owners, I need to so some serious research of which ones exactly are toxic to the dogs. There is so much conflicting info out there, I am just confused at this point. Have reliable info? Please send it to me.
MILO The Naughty Boy
How can I talk about the favourites and not mention our new family member? Please meet Milo, the border collie who joined our family a few months ago. He is now about 6 months old, we adopted him after he was passed down a lot, probably due his hyperactivity. It was a steep learning curve and a shock to the system, but now that we moved and he no longer jumps on the glass tables, we are learning to live together peacefully. For the most part, anyway 🙂 You can follow his mischiefs and life with us here:
https://www.instagram.com/milo_the_naughty_boy/
natural candles
I am huge fan of natural candles. I do not burn them all year round, but they come out when the weather cools down. It is such a treat to have one burning when the weather is horrible outside and You are cosying up with a tea and a book next to the candle or fireplace. Natural candles are hard to come by where I live, even when I lived in Dublin I was having a bit of trouble finding them, which is why I barely talked about them on my blog. There are a few brands I love and trust, so imagine my delight when I spotted Sand & Fog at Live In The Light! I remember spotting this brand in TKMaxx years and years ago & while they were claiming that the candles were natural, I was never sure if they were scented with natural (or not) essential oils, so I sent them inquiry via email. They came back with six pages of information about them. Them appearing in the Live In The Light online shop just sealed the deal for me – I know they have the strictest standards for the brands and products they accept. Feels good to know I will be able to order some whenever I need it.
Organic September & Second Hand September
I am sort of smushing two separate things into one as my favourite, but hear me out. Organic beauty products and thrifting is my second nature for decades now, so I wanted to give both Soil Association Beauty for Organic September festival and also Second Hand September started by Oxfam and celebrated by Ethical Influencers network. Well done everyone involved, I am happy to do my bit for the planet too.
https://www.instagram.com/soilassociationbeauty/
Second Hand September on Ethical Influencers IG 
Related – my other IG page, mostly thrifted & eco & sustainable outfits:
Green Life In Dublin Wears
So that's it for now, thanks for reading this. I appreciate You taking Your time to visit my little corner of internet. Please let me know Your current favourites and come back for next post on Tuesday, my posting days.
Sending LOVE & LIGHT,
Renata.