Hi Lovelies,
Welcome back and welcome if you are new here xoxo
Have you ever thought about what lipstick Audrey Hepburn wore? And if yes, do you want a natural alternative to it? I must admit that thought never crossed my mind until I watched Lisa Eldridge's video about her putting Audrey's DNA on her lips (go see her Youtube video about it) – Lisa is the last non natural Youtuber I watch, simply because I adore her personality, looks she creates and techniques she uses – and in fact she does use some natural and organic products. So while I watched the video, the lightbulb moment hit me – I knew in an instant what the natural alternative is, so instead of keeping it to myself, why I don't blog about it to let people know? Maybe there's a soul out there wanting the exact same thing, the Audrey Hepburn look sans the harmful chemicals that comes with it. I mean everybody knows about the lead in the conventional lipsticks many many times above the allowed limit (why is there lead in the lipstick to begin with?). If this post will help at least one person, I will be a happy (cruelty free) bunny 🙂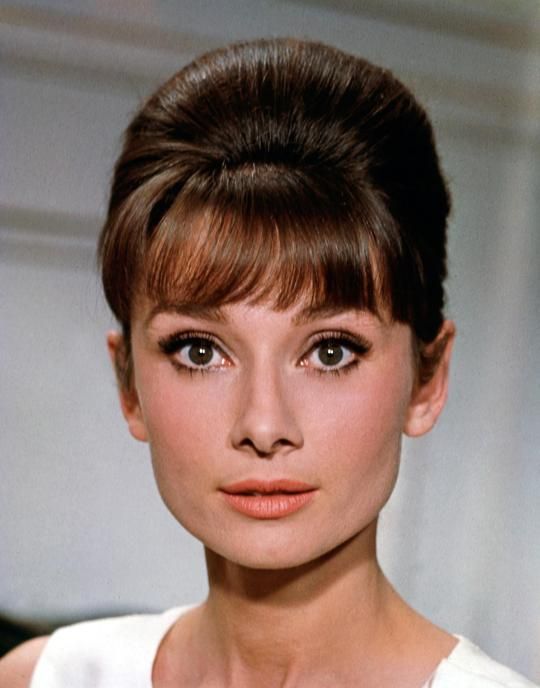 Image courtesy of Lisa Eldridge IG page
Have you watched that video? Any collectors and AH fans alike can understand Lisa's elation and excitement about owning a piece of history in a form of Audrey's custom made lipstick holder, and her joy at finding the remnants of her signature lipstick inside. While I cannot comprehend spending over 25k for it (I wish I'd had it to use as a house deposit!), let's just leave it aside and focus on what this post is all about, the natural alternative(s) to Audrey Hepburn signature lipstick?
I think the closest to the Audrey Hepburn shade is Hynt Beauty Pinkibelle – pass the drum roll please! Never reviewed it on it's own, but it is my favourite natural lipstick ever! It is featured in multiple favourites posts, like 2018 Green Beauty Favourites I Still Use Daily and Natural & Organic Products I Love & Recommend though, and I can assure you it is the most flattering nude you can ever find – and it suits all skin tones! I have put it on my pale friends, dark skin friends and everyone looked awesome. As far lipstick formula goes, it is awesome too – rivaling any conventional lipstick in my mind. The formula is a perfection, not too creamy, not too waxy, very pigmented and it lasts a few hours, leaving a nice stain as it wears off. Never bleeding into your lip lines, working equally well in colder & humid and hot and dry climates – tried and tested by me. Never have I ever received more compliments on a lipstick or my look before.
Here it can be seen photographed on a cold winter day, hence why it looks kind of on the cool side, but I swear, it looks exactly the shade Lisa is wearing on a regular day. I always had a thought at the back of my mind to do a more realistic shot of Pinkibelle in a natural day light, now I am double determined! I will make sure to come back and insert it here asap. If Ireland blesses us with a proper sunny day, that's it 🙂
Second natural alternative I can suggest you is Pure Vanity by Sarya Couture Make Up – I reviewed this brand and a couple of their products not too long ago, see it here. As you can see from the swatch below, it is a very close in colour.
And if you still want a more vibrant one, I have just the tip for you. You can actually use any of peachy Nars Orgasm alike blushes on top of your lipstick – see this post on more than than 20 natural dupes for it. My favourite ever is Peachy Keen by Inika.
If you like your natural lipsticks/ multiples more on the pinky, not salmon-y side, you might want to check out Pure Anada Lip & Cheek Rouge in Isabella – see my review and a make up look here.
For more products I own(ed), you might want to see my Green Beauty Swatch Gallery post. I think I should go back and add links to the review posts where apt to be more of help to you?
So, that's it for today, I hope you found this post interesting. See you here next Tuesday, my usual posting day. Take care!
FOLLOW ME ON:
Lots of Love,
Renata.
Enjoy my content? A  tip into my PayPal Tip Jar -  will get You my eternal gratitude and more awesome green beauty reviews Your way! I weed out all the greenwashing products so You won't have to.