Hello Lovelies,
Welcome back! And welcome if You are new here xo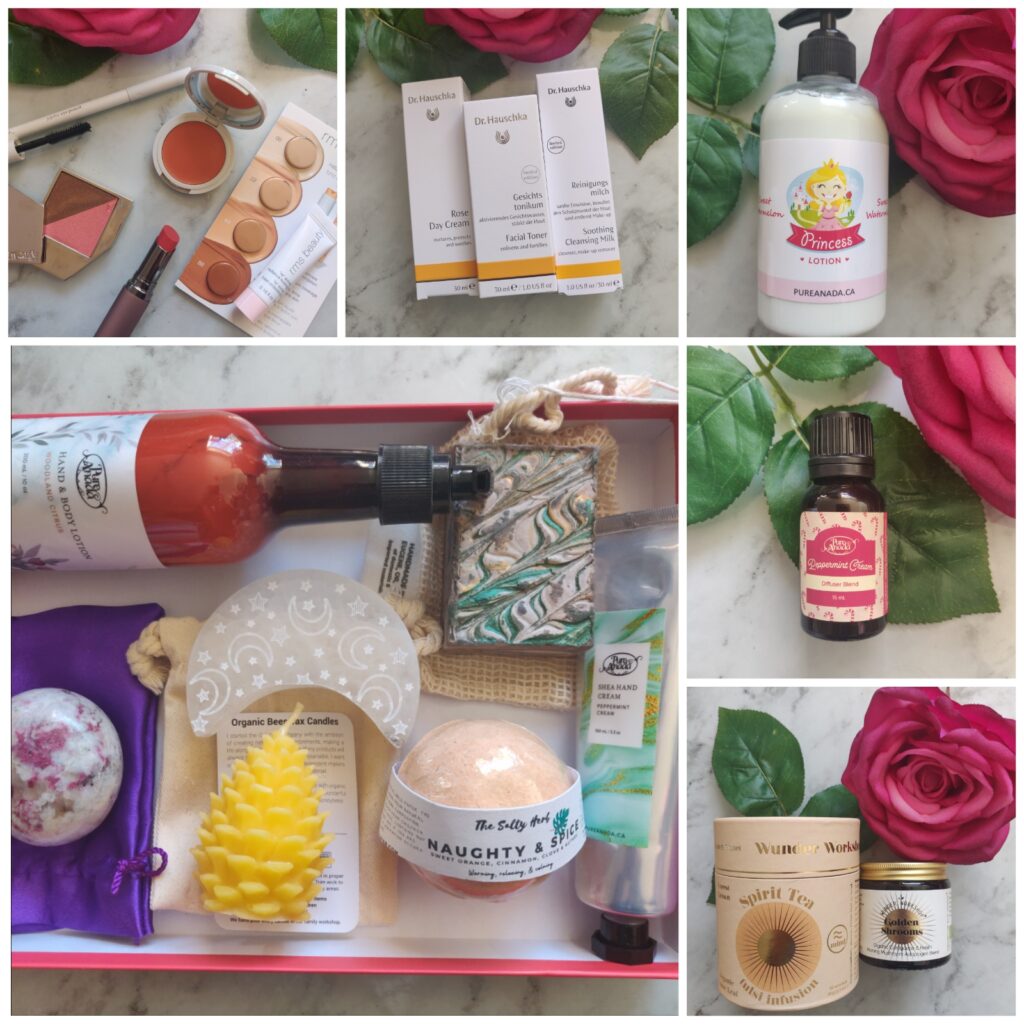 How are all of You, I hope You are well. Today I will show You what natural products I've been buying, getting, testing and enjoying. It's not a Black Friday bonanza, it's more like treats for my (upcoming) birthday. Interested? Let's see!
*disclaimer, while this post features a couple of PR products, vast majority is purchased with my own money. I treated myself after saving hard for a few months and I ain't even sorry about it :)

* post features a few affiliate links
This was the first order at the beginning of the month, and I made a mistake of not photographing all the items together for a photo. Blogger problems much? 🙂 I got replacements of my Holy Grail products like Living Libations dental care and a thing or two that was new to me. If You want the list, here it is:
Living Libations Ozonated Happy Gum Gel
Ozonated miracle not only for gums, but also toothaches – a must for me.
Living Libations Frankincense Fresh Toothpaste
There's no match for Living Libations dental products in my honest opinion, I already talked about them a lot.
Living Libations Frankincense, Royal Hojari Essential Oil
Love essential oils for many years for many different reasons, frankincense is a must have for me.
Nuud Smarter Pack
This is a natural miracle deodorant that will make You NOT SMELL for 3 to 7 days! No kidding. I got a back up and a half and will talk about it soon.
Leahlani Skincare Mahana Perfume
A repurchase since I left the one I had for my mom.
Atlantic Aromatics Manuka Essential Oil
Atlantic Aromatics is coming full circle for me. I started with this brand in my own clean beauty and health journey more than a decade ago. Now I am back to it. See my post on how I use essential oils below.
Atlantic Aromatics Rose Absolute in Coconut
This was the thing that was new to me and in all honesty I haven't used it much. After initial sniff I put it aside "for later" and forgot about it when life got hectic this month. Need to take it out back 🙂
This order came at 185€, which I know it is a lot but I needed a lot of stuff anyway. Plus I saved for months!
Where do I even begin with this order?! It was a happy day when it came in, that's for sure! I posted about Live In The Light quite a few times over the years and the love is still strong. They carry uber natural brands and products, so I can always feel good about what I choose. I knew I needed a few replacements of the products I already know and love and the Christmas Eve box was a thing that sealed the deal further. I used my own coupon code GREENLIFEINDUBLIN15 to save 15% – Black Friday who?
Christmas Eve Box
Oh my, where do I start with this? It's filled to the brim with gorgeous goodies like crystals, natural body care, pure beeswax candle, natural bath bomb, soap saver and the list isn't done yet – all for 49€ for the whole box! The box itself is very nice too, it was immediately claimed by my 10yr old.
Golden Shrooms – Energy & Immune Magic
This is my must have or a lust have for winters. Is is a turmeric latte with medicinal mushrooms, if You like Yours not sweet and sans fillers, You might like this. I blogged about it a while ago and tried to DIY it multiple times to no avail, I can't seem to get the proportions right.
Pure Anada Natural Princess Lotion – Sweet Watermelon
This is a sort-of a replacement for her previously loved but discontinued Alaffia Strawberry Coconut lotion. The scent is obviously not the same, but she liked it and that's all that matters. I do have an old post of what other natural products she uses, but I think we need to do an updated one. Let me know is this is something that would be interesting to You?
pure anada Christmas Essential Oil – PEPPERMINT CREAM – Diffuser Blend
This is a scent to our Christmas – I first got it a year or two ago and we got hooked on this nice vanilla & peppermint scent. We have to have it now and I think it will be a part of traditions from now on. It's really affordable too, I believe it was around 12eu for 15ml.
Golden Spirit Tea – Tulsi Mind Tonic
Since I like the Wunder Workshop brand, I decided to try yet another thing from it, Golden Spirit Tea. It is tulsi (or Holy Basil) based, which I find really good at calming me down, so it was a no brainer. It tastes good and You get a lot of tea for 10eu, totally worth the money.
Wunder Workshop Golden Shrooms Energy & Immune Magic Review [AD]
This order cost me €104. Very reasonable considering the amount of products I got.
NATURISIMO
Natural make up Beauty Box
Initially I was going to post about this as a separate blog post, but it sold out in like five seconds (in a matter of days) so it didn't feel right, but I still want to talk about it, so You and me would stay alert for the future upcoming boxes. The price of boxes increased quite a bit in the last few years, but they are still reasonable with the best selections.  This box contained:
• Ere Perez Jojoba Oil Eye Pencil (Full Sized)
• Jillian Dempsey Lid Tint – Peach (Full Sized)
• Kjaer Weis Flush & Glow Duo – Sunlit Glow (Full Sized)
• Vapour Beauty Lip Nectar – Tempest (Full Sized)
• ILIA Limitless Lash Mascara (Deluxe)
• RMS Beauty Re Evolve Radiance Locking Primer (Deluxe)
• Pai Skincare The Impossible Glow – Champagne (Travel)
• SBTRCT Makeup Melt (Mini)
• FREE RMS foundation sample card
DrHauschka Rose Day Cream Gift set
This cream is my skin coming home in winters. I talked about it lots over the years, I reviewed it and I still can't live with it come harsh weathered time of the year. On it's own it costs 31£ but for just 1£ extra I got a Christmas set, which contains a face wash and a toner. A good deal since I needed a face wash anyways.
This order came at 53£, which is what, about 60 in euros, give or take? Not bad, but I need to remind myself to actually use the make up, it is a rarity for me these days.
NATURELLE
I discovered this Finish online shop when searching where to get my favourite lipstick Pinkibelle by Hynt Beauty in EU when Eminessenses closed down a few years ago. They frequently have great sales, even on Mahalo and ship fast and free for orders above 50€, which is fab. This time round I only got two things, my beloved Mahalo Rare Indigo and a Hynt Beauty lipstick in Pink Whisper. Simply because Pinkibelle is no longer there. If it is phased out, I am going to cry! Naturelle, if You are reading this, please don't discontinue it or the brand. Pretty please?
104€ including free shipping and a gift. Can't wait to see what that will be!
Another online shop I frequent and love dearly, but I am also quite annoyed they increased the prices for us international customers under the guise of included custom taxes. That sounds fair enough, but the prices doubled! My beloved Oscillococcinum went from 20 to 47€. Even thought I will stay a customer, I have had a good talk with myself and will only repurchase what I know works well for us – meaning I will have to cut out all the wants versus needs. Since I was spending money like a lunatic, I asked my husband to foot the bill for this order and he agreed.
Christopher's Original Formulas, Lung & Bronchial Formula
This helps me breathe since my lungs were never quite the same post Covid.
California Gold Nutrition, Buffered Gold C, Non-Acidic Vitamin C Powder, Sodium Ascorbate
This is buffered form of vitamin C, meaning it does not burn. It is also very affordable at around 8eu per tub, but there's always deals on it, You can frequently get it for 5-6eu. The only reason I get this from iHerb is that I cannot find buffered C locally. I prefer to take natural forms of vitamin C like amla, baobab and the like, but in winters I need a bit of extra boost.
California Gold Nutrition, Buffered Gold C, GOLD Standard Sodium Ascorbate (Vitamin C), 750 mg
Same thing, only in capsules. I got it for only 1$ from "Try It" section – pay attention to that section if You are shopping. I got it for work, much more convenient to carry than powders.
NOW Foods Vitamin D3 – 50,000 IU 50 Softgels
Most of us are lacking in Vitamin D, but You need a blood test to find out Your levels. I am super aware of it since the lack of it was a big part in me getting perioral dermatitis. I've never went as high as 50k IU but this needs to be taken only once per week, super convenient.
So that's all for today, thanks for spending Your time with me!
Check out my favourite natural online shops:
The Dutch Health Store
Live In The Light
code GREENLIFEINDUBLIN15 saves You 15%
Living Libations
Pure Anada
Fushi Wellbeing
code GREENLIFEINDUBLIN saves You 20%
iHerb
code CDI1500 saves $£€
What did You guys got in Black Friday sales?
Happy but penniless Renata.

see everything I own