Hello,
Welcome back! And welcome if You are new here xoxo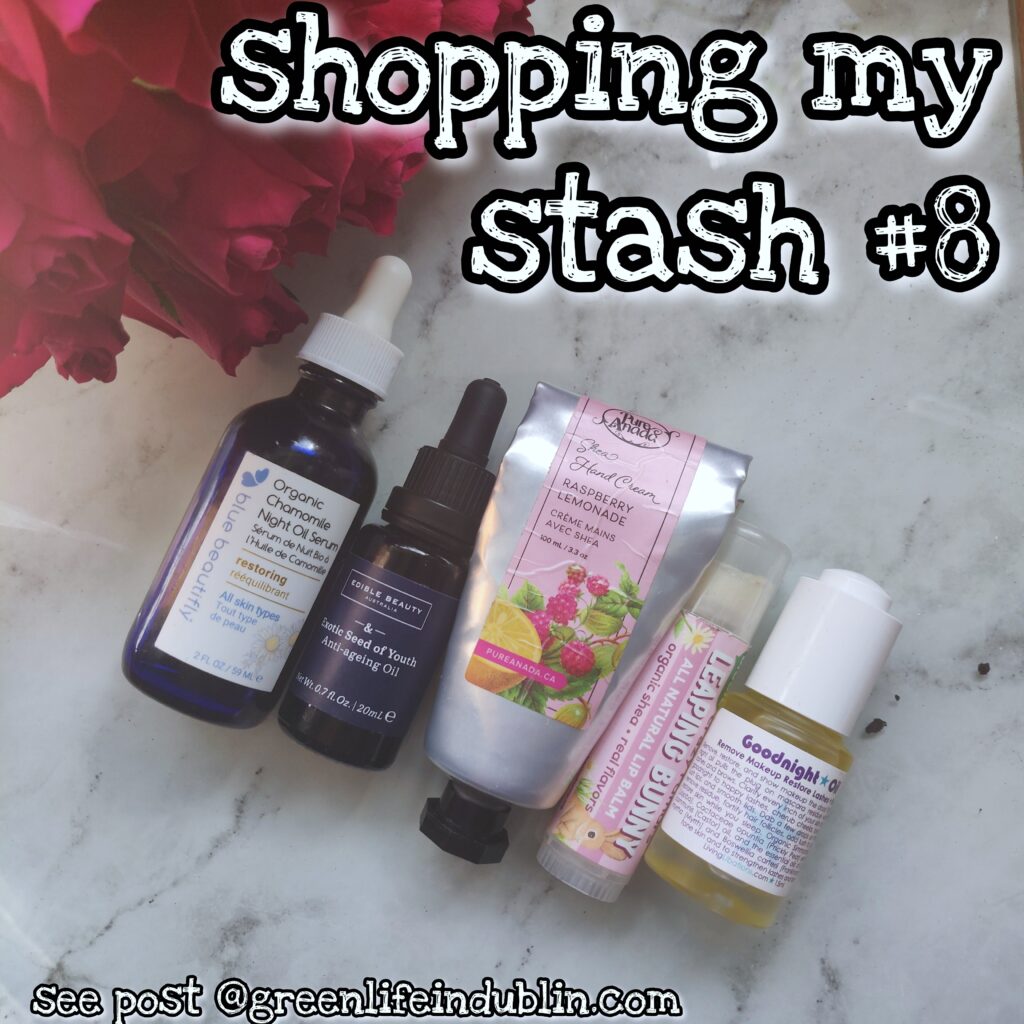 How are all of You, I hope You are well? It's been a while since I shopped my stash & shared it with You, so this is exactly what I am going to do.
DrHauschka Rose Day Cream
It is a Holy Grail for my sensitive and dermatitis prone skin! Huge fan for years, especially in winters. I am squeezing the last bits of it as we speak. Not too sure if I am repurchasing it right now, in warm seasons I prefer lighter products. But it is definitely back into heavy rotation when the winter rolls back. Find review on my old blog here.
Hurraw Balm Too in Sandalwood
This was love at second sight. I really disliked this product as a skin balm, but it shines so much used as a lip mask/ overnight treatment. Even thought it is expensive at first sight, it will last You a year or so used this way. So it makes it worth it to me. I talk about it in more detail in this post.
Pure Anada Hand Cream
Pure Anada have many great products and this is one of them. It is very rare that the brand would do natural make up and skin/body/hair care products equally well, but this is one of them. I have Holy Grails in all categories! Pinky swear, just hit the search box or my Best Products tab. This hand cream is very comparable to DrHauschka or Kiss The Moon Love hand creams in terms of nourishing ingredients, nice texture and how quickly it sinks in leaving no residue. But it differs in one way – it is so much cheaper. Somehow I ended up with three of them, so I am making my mission finish one off. A repurchase? Yes, for sure, for life, but maybe not three at the time 🙂
Ljung Of Lapland hand cream
This is another lovely hand cream but lighter version. I just reviewed this in this post, so if You want my thoughts on it, do be sure to check it out.
Reviewing Nordic Natural Beauty Awards 2022 winners – Green Life In Dublin
Ere Perez Blue Cyprress face nectar
I love Ere Perez. Their make up is great, the skincare I have tried so far is also proven to be effective. This, however is a bit too effective. I was very excited to try this, but it seems to be a bit too active for my sensitive and dermatitis prone skin. It works ok on the parts where the skin is "normal", but where I have dermatitis patches, they itch and go redder. I tried using it only once per week, diluting it, but it still makes me react somewhat. Not a fault of the product in any way shape or form. It's just I am blessed with this face. My body seems to be less sensitive, so I plan to use it on my neck, chest, hands and even the scalp. Don't be afraid to toss the beauty book and experiment with the products. I do it all the time. While I won't be repurchasing this, I will go back to their Quandong serum, which suited me fine.
Living Libations Goodnight Oil
This beauty is marketed as a make up remover slash cleansing oil, but having tried it that way I can tell You I didn't really liked it that way. It stung my eyes just a little. But! Having perused the ingredients I decided to use it as a face serum, and guess what, my skin is liking it just fine. Whether this product or any of the others, I highly recommend You try something from this brand, they are way above and beyond.
Edible Beauty Exotic Seeds Of Youth Anti-aging Oil
This was a gift with purchase from Naturelle, I didn't know I was going to get this, as it was a surprise GWP, which understandably made me nervous. I shouldn't need to worry, this suits me just fine. The reason I am putting it first and forefront is because I don't want it to go to waste, out of sight out of mind seems to be the name of the game for me lately. This product deserves attention and a spot in my regular rotation. This is my first product from Edible Beauty, now I will want to try more, not right now, but some time in the future, sure.
Blue Beautifly Organic Chamomile Night Oil Serum
I was very very excited to try this as a part of Cert Clean Clean Beauty Awards stash I had a pleasure to judge last year, but it soon came apparent that this is way too active and too strong for my skin. Within days hours my skin was red and blotchy and itchy and just urgh. Not a fault of the product, it is simply because I am blessed with this uber sensitive skin… Holistic Habits put this brand on the map for me and so many others, but allas it was not meant to be for me. She still enjoys the line and mentions it in her Youtube videos, but since I am too afraid I'd react to other products too, this is where me and the brand are parting ways? So why do I mention it here? Because I already used it in DIY, well, sort of. See this post for clues:
If anyone is interested, You might want to check out my Holy Grail products
That's it for today, thanks so much for spending Your time with me. Are You guys doing something like Shop My Stash? Please share, I would love to know!
Check out my favourite online shops:
The Dutch Health Store
for Living Libations, essential oils, magnesium & so much more
Live In The Light
 code GREENLIFEINDUBLIN15 saves You 15%
for Living Libations, Wunder Workshop & so much more
Living Libations
Pure Anada
Fushi Wellbeing
iHerb 
code CDI1500 saves $£€
Thanks for reading! I really appreciate You taking the time to come to my little corner of internet.
Please let me know if You are doing something similar? What products are You using right now?
Sending LOVE & LIGHT,
Renata.