Hello Lovelies,
Welcome back! And if you are new here, welcome 💕💕💕
*photo courtesy of The Detox Market
Hope you are all well! Today my post is more aimed at my US and Canadian readers, which makes a big portion of my followers – THANKS GUYS!! . The main reason for my post is to let you know that TheDetoxMarket.com & TheDetoxMarket.ca are both giving away  awesome Bliss Bundle, valued at more than 240$ (300$ CA) that will be added to all orders 200$ US (260$ CA respectively) – no code needed. (One bundle per customer while stocks last, and some exclusions are applied, make sure to read the small print) Of course The Detox Market ship nearly worldwide, but bear in mind the postage ain't cheap, so it is up to you to weigh your options
Let's see what's in the amazing bundle first and I will talk about my favourite products as a suggestions to what you might choose to get to that 200$ US/ 260$ CA order, ok?
INNERSENSE HYDRATING MASK – 4oz 30$ Value (full size)
PA + G FACIAL SERUM CONCENTRATE – FULL SIZE 39$ VALUE
SLEEP MASK BY PLUME 25$ VALUE
OULI'S OINTMENT, ALL PURPOSE – FULL SIZE 20$ VALUE
HYNT BEAUTY SKIN PREP BIOACTIVE MARINE COMPLEX – FULL SIZE 44$ VALUE
PURSOMA DIGITAL DETOX BATH – FULL SIZE, 34$ VALUE
VAPOUR ORGANIC BEAUTY MESMERIZE EYELINER IN INK – FULL SIZE, 20$ VALUE
TATA HARPER – HYDRATING FLOWER MASK – TRAVEL SIZED SAMPLE, 23.75$ VALUE
SOAPWALLA SENSITIVE SKIN LAVENDER MINT DEODORANT CREAM – TRAVEL SIZE, 8% VALUE
And now for my recommendations in form of my own favourite products. I'll list them all with the links to the reviews or links to posts where I talk more about them in great detail where apt. You just pick and choose whatever you want to get, ok?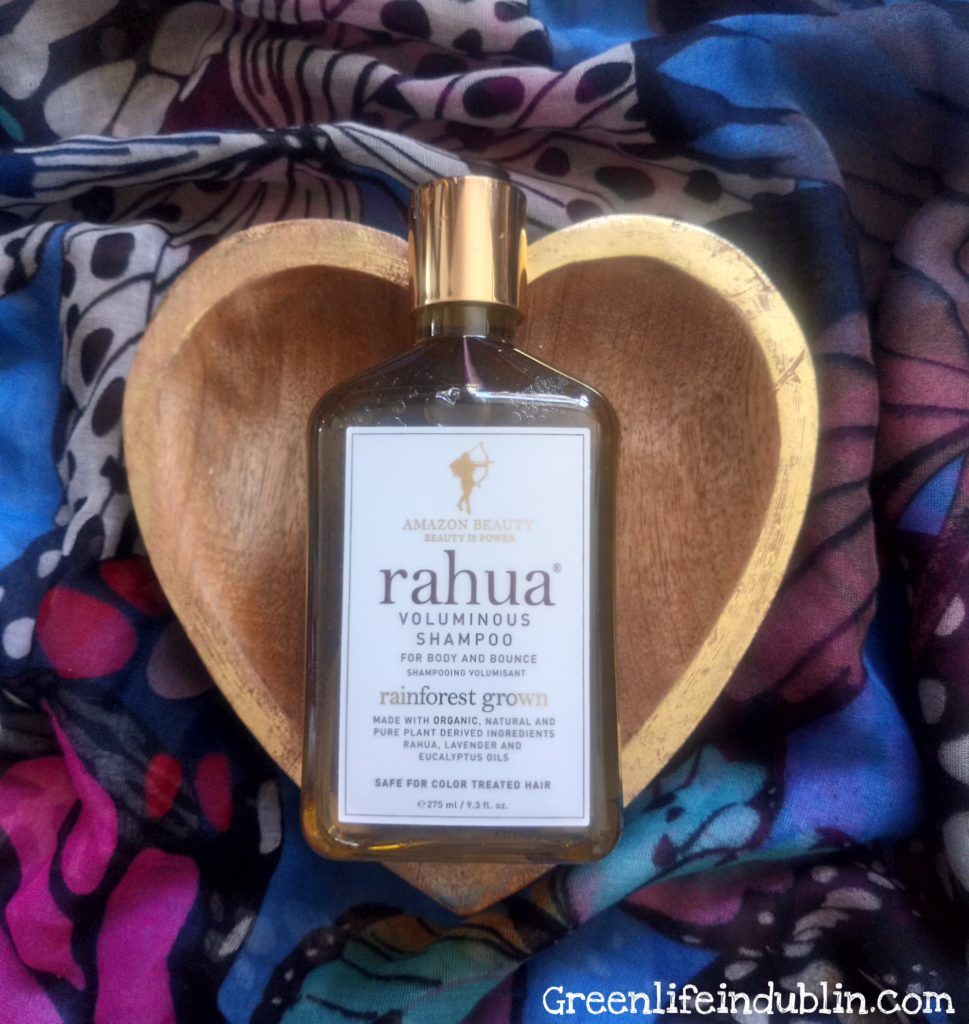 RAHUA VOLUMINOUS SHAMPOO
My Holy Grail of all green beauty shampoos, and I never want to be without it ever again. Sounds quite dramatic, but hear me out – I have suffered two years of bad hair days trying to switch my shampoo to a clean version, and after two friggin years I wasn't sure whether to cry and go back to the conventional shampoos or tear my hair out (or rather bird nest at that stage) and keep persevering with natural shampoos that never worked for me. Until RAHUA happened. See full review here and you will know that even though this is quite pricy for a shampoo, to me, it is worth every penny. Last for six months and never gives me any scalp issues 99% of the shampoos did. My Holy Grail if You will.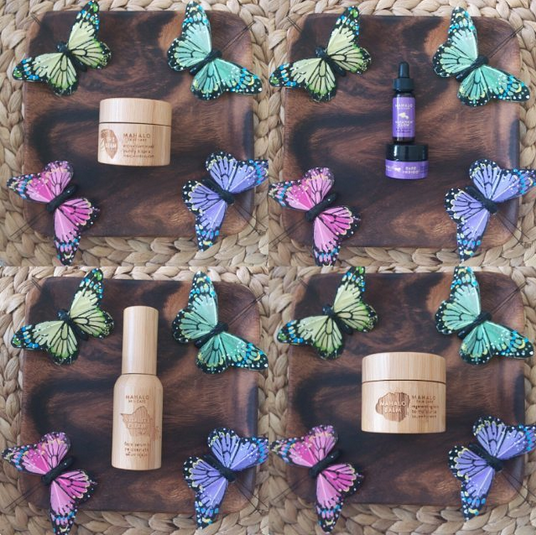 MAHALO
Rare Indigo is a miraculous product for my dermatitis prone skin. Get this, one sample pot of it was enough to impress me so much that I included it into my Yearly Favourites in 2016, the year I discovered it. I went on to purchase a few full sized versions of it since. I have also had The Bean mask and the The Vitality Elixir Facial Serum, both of them are dreamy. See full review here. The ingredients in each product are outstanding – and I dream of the day I will come into money and will be able to treat myself to the whole Mahalo collection without giving any thought to budgeting.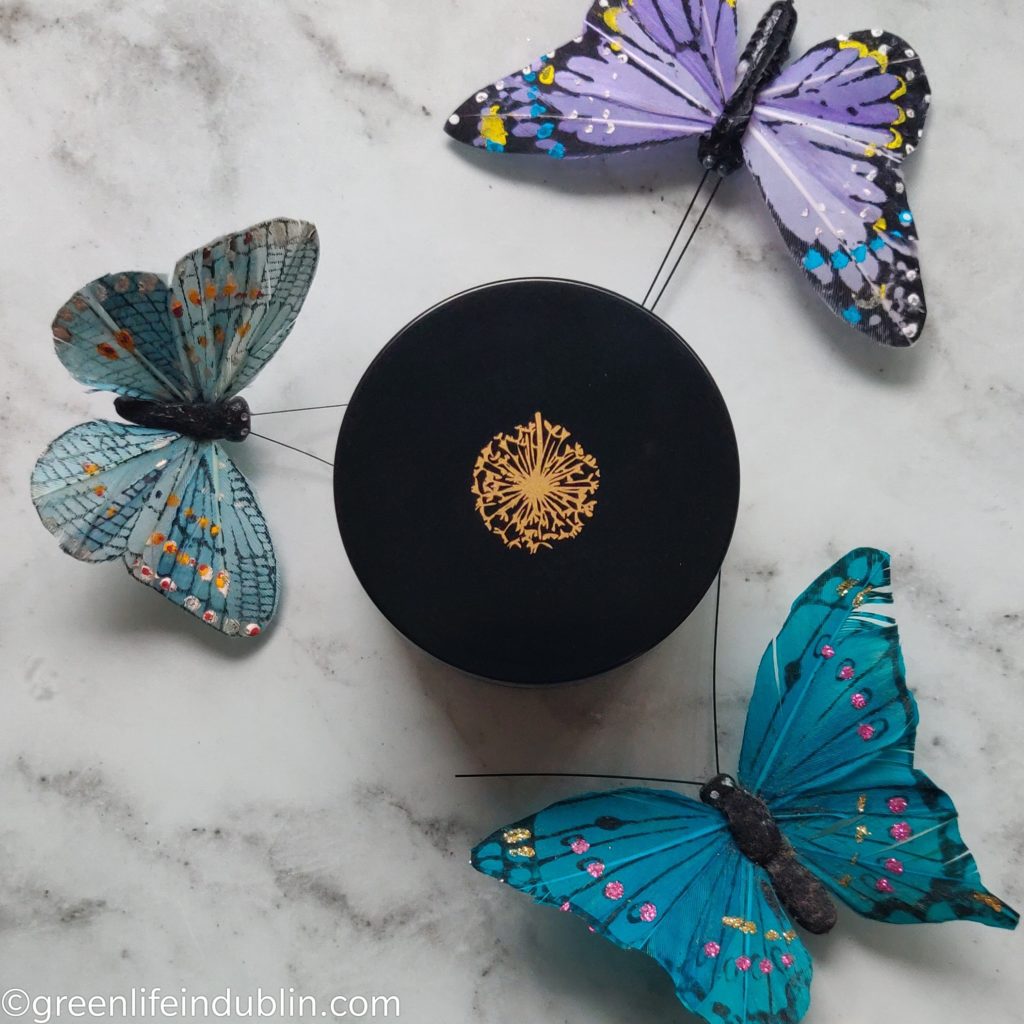 MAY LINDSTROM THE BLUE COCOON
Another version of the balm with the ultra healing blue tansy in it (hence the blue colour). After a few samples I splurged on a full size this year, and I am in love!
DR.ALKAITIS ORGANIC SOOTHING GEL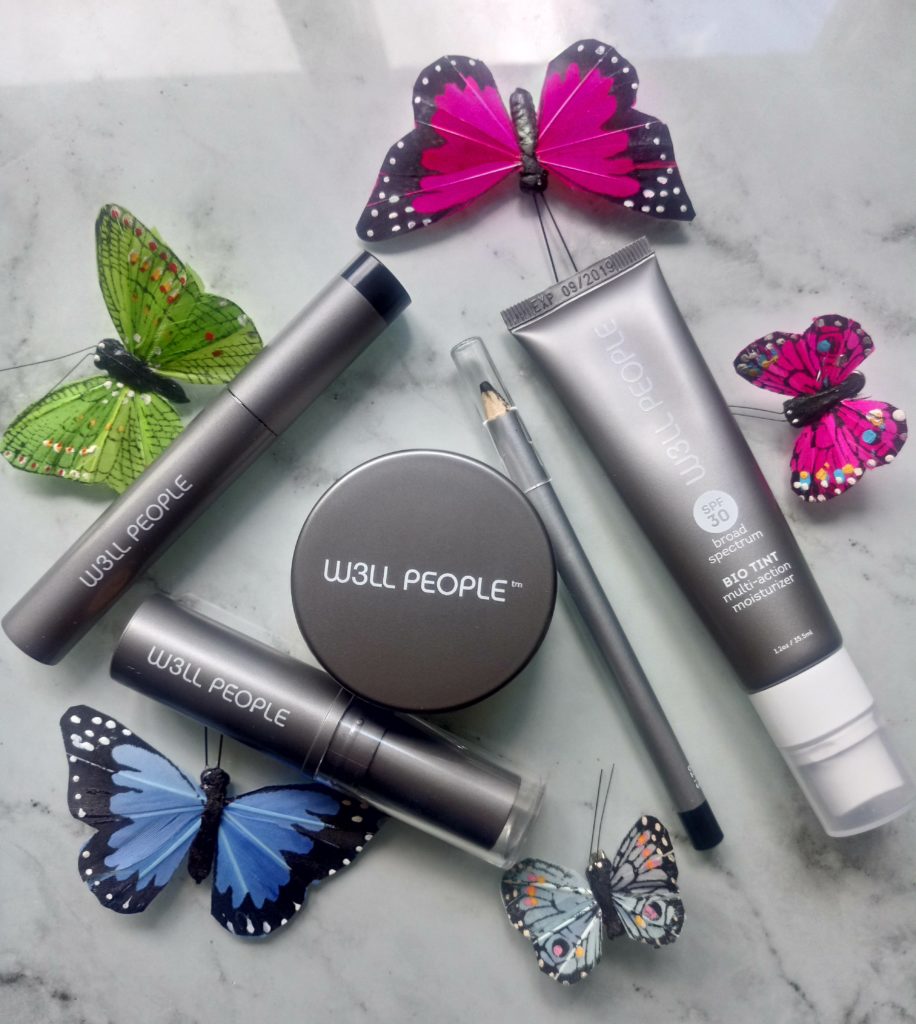 W3LL PEOPLE MAKE UP
W3LL People is a brand that has my heart, even though they left EU a while ago. Their Bio Tint Multi-action Moisturizer with SPF30 quickly took over as my favourite facial SPF product, and mascara is amazeballs too. Dreading the day I will run out of both. I am about to reviews them soon, but in the meantime check my thoughts in a bit more detail here and see me using a few products in this post titled Natural Make Up Look Using Natural & Organic Products – sans filters, no less!
Ps. W3LL People, if you are reading this – you need to come back to the EU ASAP! I'll start a campaign if it needs to be! Yes, I am that serious.
100% PURE
Those Caffeine sheet masks are so great – they make your skin red carpet ready, no less. Whenever my skin is seriously misbehaving – red, blotchy, irritated, dry in places – I always reach for it and it never disappoints. See full review and my tips on how to make them work 3x longer here.
HURRAW
Another Holy Grail and a firm favorite – I am never without one for the last five year. I love all of them, but Moon Balm is my nr1 – it has different texture than the rest of them and it is perfect for nights and winter time.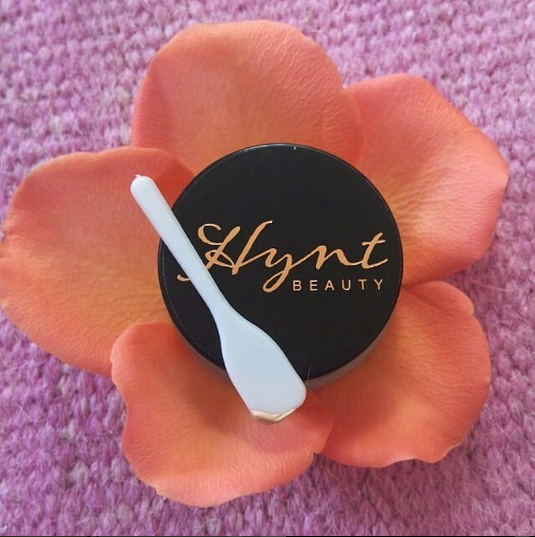 HYNT BEAUTY
Two things are absolute standouts for me – their Duet Perfecting Concealer and Pinkibelle, one of their Aria lipsticks. All of the line seems really nice and pure, samples I've had never disappointed me and I plan to pick up more products in the near future. Now let's talk about the products I absolutely love – the concealer is the most full coverage concealer green beauty has to offer. It is one of the hardest working products in my stash – used daily for the last five years, or more, I can't really remember when I discovered it. I tried numerous clean concealers since, but I always go back to it.  A true Holy Grail indeed! See reviews on it here and here.  Pinkibelle is more recent discovery and a favourite for very subjecting reason – it is my perfect nude I've been looking for for so many years! See me modeling it here.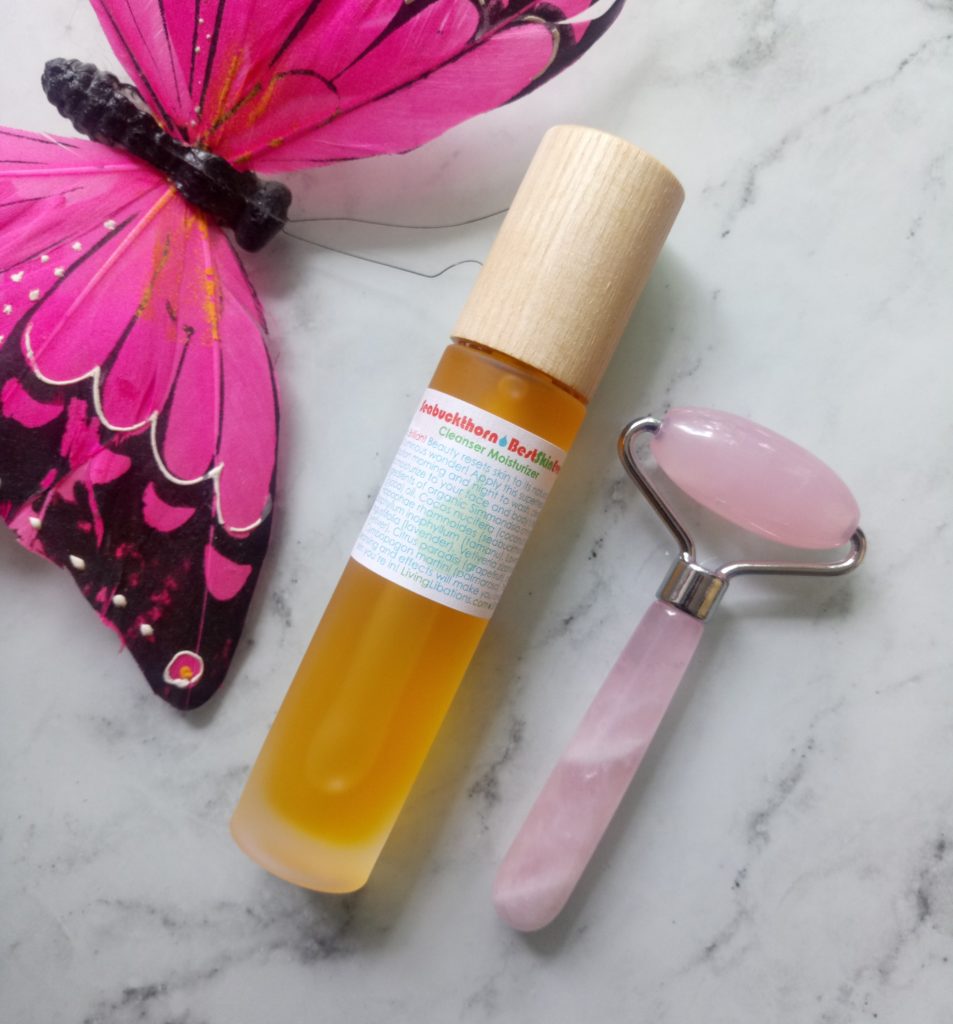 LIVING LIBATIONS
Living Libations products are one of a kind when it comes to quality, once you will try, soon you will want everything! Sea Buckthorn Best Skin Ever, Dew Dab, shampoos, Zest The Best, Everybody Loves Sunshine with Zinc and dental products are what I've tried to date, and I am in love with all of them. Can I have a lifetime subscription to all of them please? And every product I haven't tried, please?

RMS Beauty Mod Palette
RMS BEAUTY
Cult classic in the green beauty, this brand needs no introduction. See me working their Mod palette here.
VAPOUR
Another great natural make up brand I've used and never reviewed – oops! Love their foundation, primer and multiples.
KIKI HEALTH
Any of their supplements is great, and now that are on sale, even better!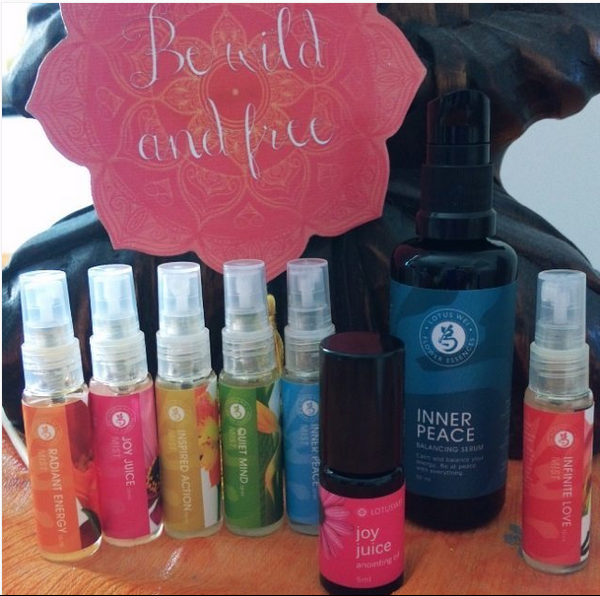 LOTUS WEI
Ah, Lotus Wei – you had my heart since the first spritz and swipe… Not only these flower essences work on a cellular level, bu they also contain essential oils and smell ahmaaazing (flower essences don't smell of anything interestingly enough) and I want to own every single one of them! Review here for those of you interested.
PAI SKINCARE
Amazing line for troubled skin like mine. The cleanser is really gentle and their Bio Regenerating Rosehip Oil is stuff of the legends – seriously, it has been on every editor's "best products" list. For a good reason I'd add, it is seriously the best. It contains oil not from the rosehip seeds, but from the fruit itself too, making it superior to other rosehip oils on the market. One bottle lasts over a year, and if you are looking for natural alternative for retinols, look no further!
HONUA BEAUTY WATER
I was a lucky duck to win this via Instagram competition, and I have to say I love it a lot. Does not irritate my sensitive skin at all. This is one of the products that you can FEEL working on your skin – enzyme exfoliant will reveal new skin underneath in no time. A repurchase for sure!
And if you still will have some space left over, you can get either gua sha or jade roller – you know you want to 🙂
ODACITE GUA SHA
THE DETOX MARKET GEMSTONE ROLLER
Now, on your marks! Ready, steady, shop!
Don't forget to tag me on any of the social media and let me know what did you got – I want to know 🙂
Please like and share my posts on social media, it really helps to get the green beauty word out – and you will forever have my gratitude!
FOLLOW ME ON
Tata for now, see you here Tuesday, my regular posting day.
Lots of Love,
Renata.

Hello Lovelies,
Welcome back! And if you are new here, welcome 💕💕💕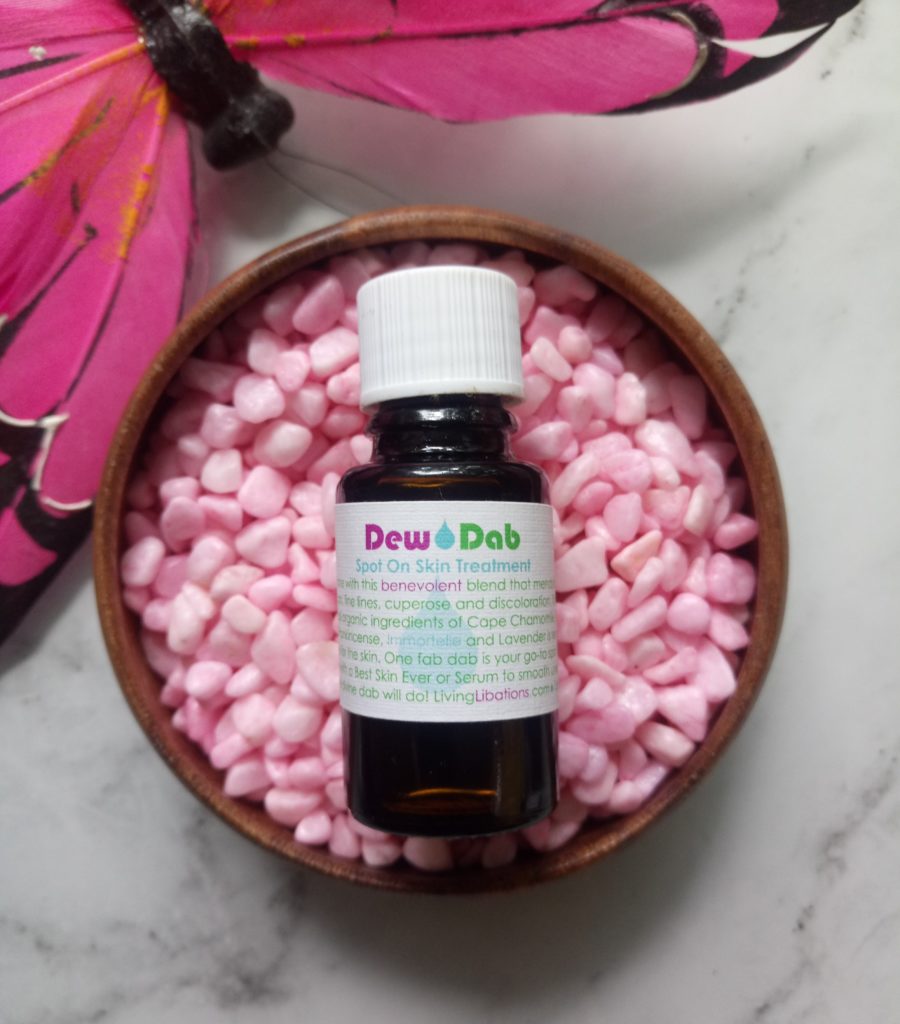 How are all of you, I hope you are well? Today I am coming at you with a short and sweet review of Living Libations Dew Dab, which I was sent for review by lovely Wilma from The Dutch Health Store – who has the largest Living Libations selection in Europe. If you want to see my review of that online shop. see here, and if you want to see what I think of Living Libations dental products, where I talk about Happy Gum Drops, Ozonated Happy Gum Gel & Frankincense Toothpaste, click here and here, where I review Living Libations Wintergreen + Clean Toothpaste & Revitin Toothpaste. If you want my two cents of their haircare, True Blue Spirulina shampoo & Flowers In Her Hair Dry Shampoo, see this post here.
Anyways, let's get back to the Dew Dab, shall we?
Let's see what it actually is?
A Pure, Potent Essential Oil Elixir For Anointing On The Spot
Helps Soothe Tiny Lines, Little Bumps & Blemishes That Somehow Appear Overnight
DewDab Brings Balance To Troubled Skin & Banishes Couperose, Discolorations & Scars
Organic / Wildcrafted Ingredients, Paraben free, Sulfate free, any nasties free in fact! Cruelty-free too, as it is important to us.
Directions
Simply tilt the bottle to release one drop onto your fingertip and apply directly to the spot. A little dab will do! Dab directly, undiluted or as beautiful additive to any cream or serum.
Ingredients (organic)
Cape Chamomile Essential Oil (Eriocephalus punctulatus) – Captivating cape chamomile's exudes a beautiful, fine fruity-floral fragrance that is one of my favorite aromas. Cape chamomile has a high content of rare, nourishing ester and azulene compounds that impart a teal blue hue to soothe all manner of skin imbalances. This rejuvenating essence regulates sebum and softens the appearance of scars, and spots.
Rose Otto Essential Oil (Rosa damascena) – Regal rose otto is a steam-distilled divination from the Valley of Roses in Bulgaria and has been an integral ingredient in skincare preparations for centuries. Poets, writers, and mystics have extolled the heart-warming effects of rose otto, which opens the heart to love. Beyond its angelic aroma and healing vibrations, rose otto is the most precious, sought-after, and medicinally majestic oil of any rose variety. Divine grace for beauty and face, radiant rose revives every filament of our being with its elegant essence. It takes sixty roses to make one drop of rose otto essential oil! The 'otto' in rose otto, refers to its steam distillation process. This is the only type of rose essence one wants to use in skincare. Soothing to the heart and smoothing to skin, rose otto is a key ally in dermal rejuvenation, inviting balance and beauty.
Cypress Essential Oil (Cypress sempervirens) – Strengthening cypress oil is a calming, fortifying tonic. Cypress is stellar for sluggish skin.
Frankincense Essential Oil (Boswellia carterii) – This is a holy, quintessential essence for cultivating the skin's reverence. Liquid pearls from the tree of life, frankincense is distilled from the resinous sap of the tree. Anointed and inhaled in spiritual ceremonies for thousands of years, this fine, fragrant oil increases the skin's resilience. Holding the wisdom of the ages, frankincense is formidable for soothing the appearance of scars, smoothing uneven skin, and minimizing the appearance of melasma. This oil is a terrific tonic that has been used for thousands of years to fortify skin.
Immortelle Essential Oil (Helichrysum italicum) – Everlasting immortelle is stellar and shines divine for all kinds of skincare. This fragrant-floral oil is wild-crafted on the island of Corsica where the flowers prosper with ocean breezes and sunshine. The flowers grow at an altitude of 4,000 feet on the rocky countryside cliffs. Immortelle aids in abating the appearance of scars, spots, melasma, redness and fine lines. This multifaceted gem of an oil is uplifting emotionally as well.
Lavender Essential Oil (Lavendula angustifolia) – Languid lavender is famed for its ability to soothe body and mind. This gentle-yet-powerful skin tonic makes it perfect for fading the appearance of scars, spots, melasma, and uneven skin tone. The lovely scent of lavender caresses the senses, letting nervous tension go and lessening mental restlessness. Lavender is a lullaby to the spirit and skin.
my thoughts and verdict
So, what do I think of this product? Well, I have only one thing to say – LOVE!! Anyone who has read any posts of mine about any Living Libations products, would know that the brand truly has my heart! And this is no exception – this is a true powerhouse of healing ingredients in one tiny bottle and I thoroughly enjoyed, err, I mean tested all of it – the right word would be tested. Camomile, rose and immortelle are all powerful natural healers, while lavender is soothing to the skin, the formula is perfected to the T. I also should add that this helps heal the skin and diminish the inflammation on the blemish area, this is not one of those products where you would apply and the zit magically disappears overnight. I felt it is important to distinguish the difference so everyone would be on the same page.
Do I have anything negative to say about this product? Nope. One tiny thing comes to mind, I wish this was in the roller packaging instead of the traditional essential oil bottle, but that's about it. It is really not a negative per se, it is just my personal preference,  so don't hold it against Living Libations 🙂 The price point might seem high to some of you, especially if you are new to the green beauty world. I too thought that at first, but now that I know that Living Libations quality is second to none, I am happy to give them all of my money 🙂
And get amazing products in return, mind you!
Please keep your eyes peeled for reviews of Sea Buckthorn Best Skin Ever, Zest The Best & more – in the near future.
So there you have it, my post for today. Have you bought anything from Dutch Health Store? What was your experience and what product do you like the most from them? Tell me below, so I could add them to my wishlist 💕
Please make my day and subscribe and share this or any of my blog posts on social media. Thank You! It really helps to get the green beauty word out.
 Follow me on
Lots of love,
Renata.