Hello Lovelies,
Welcome back! And welcome if you are new here ???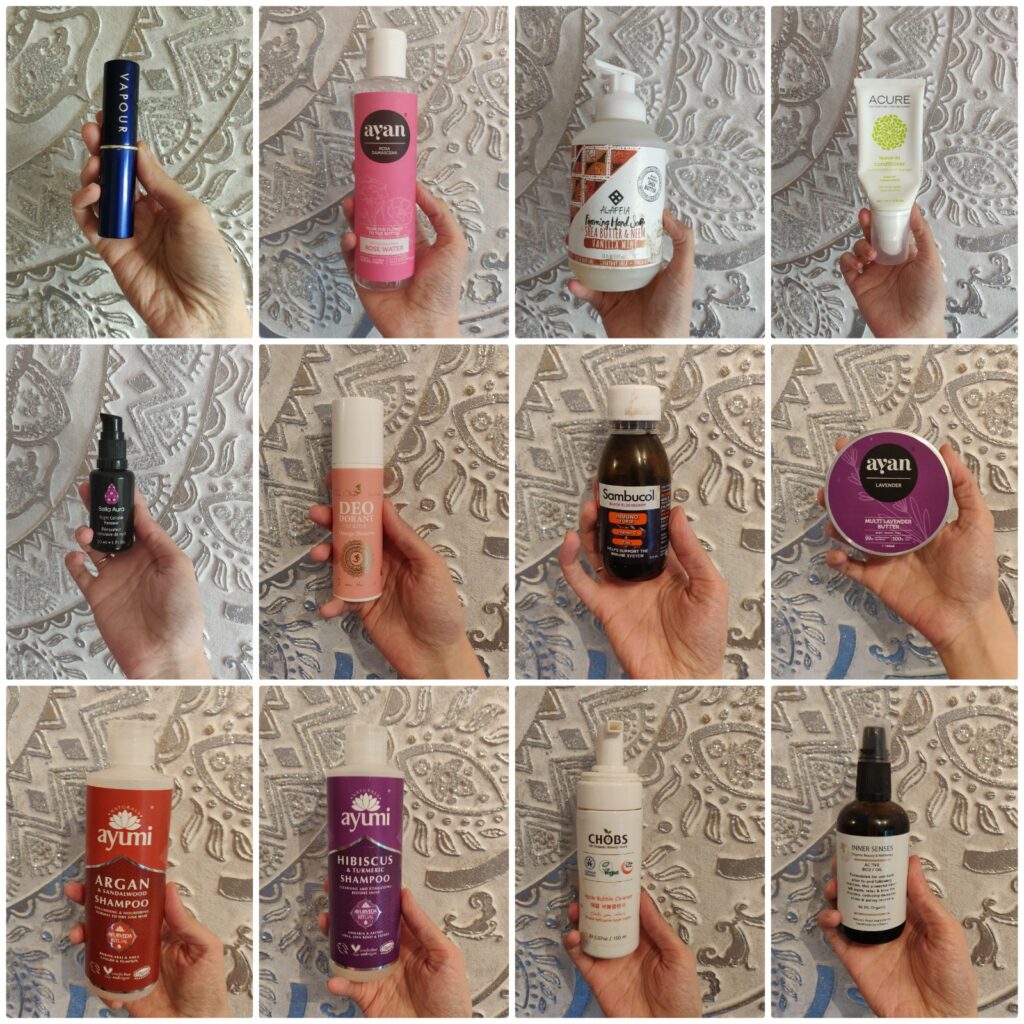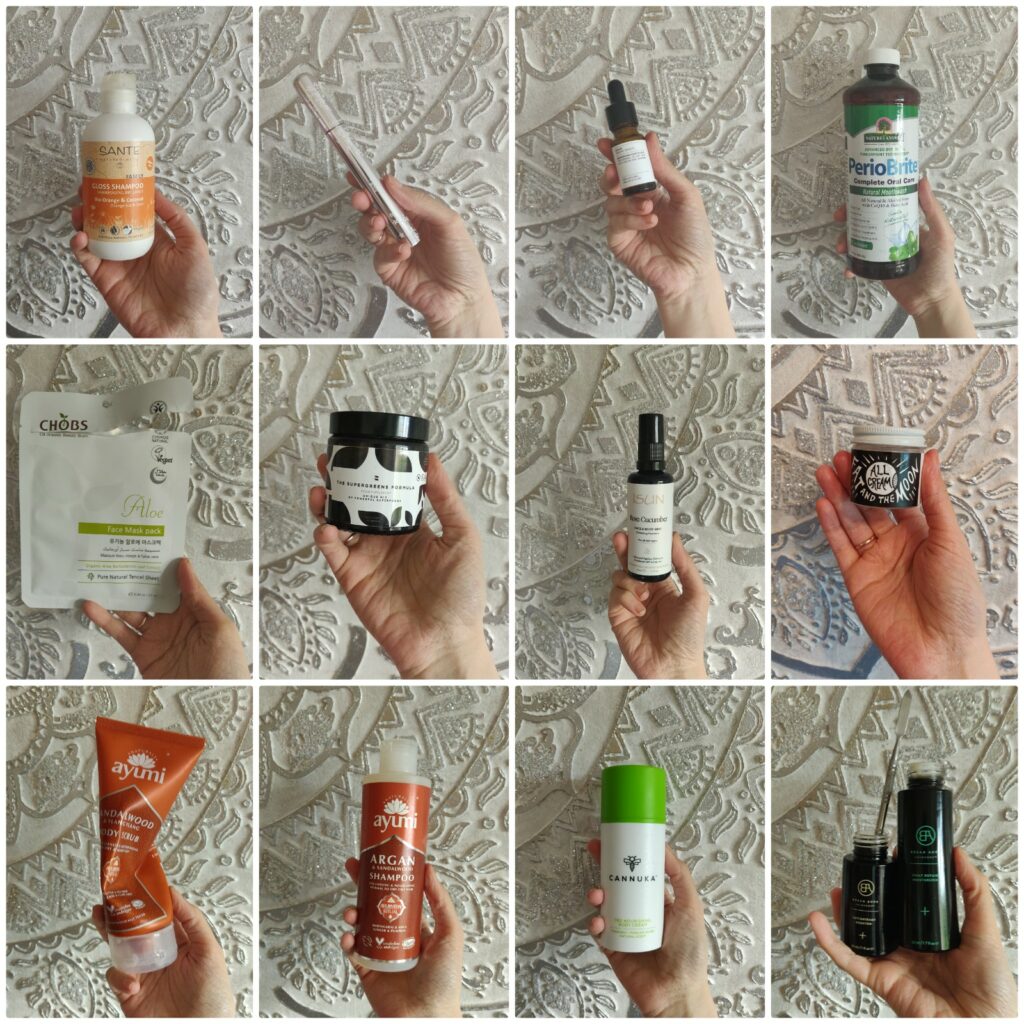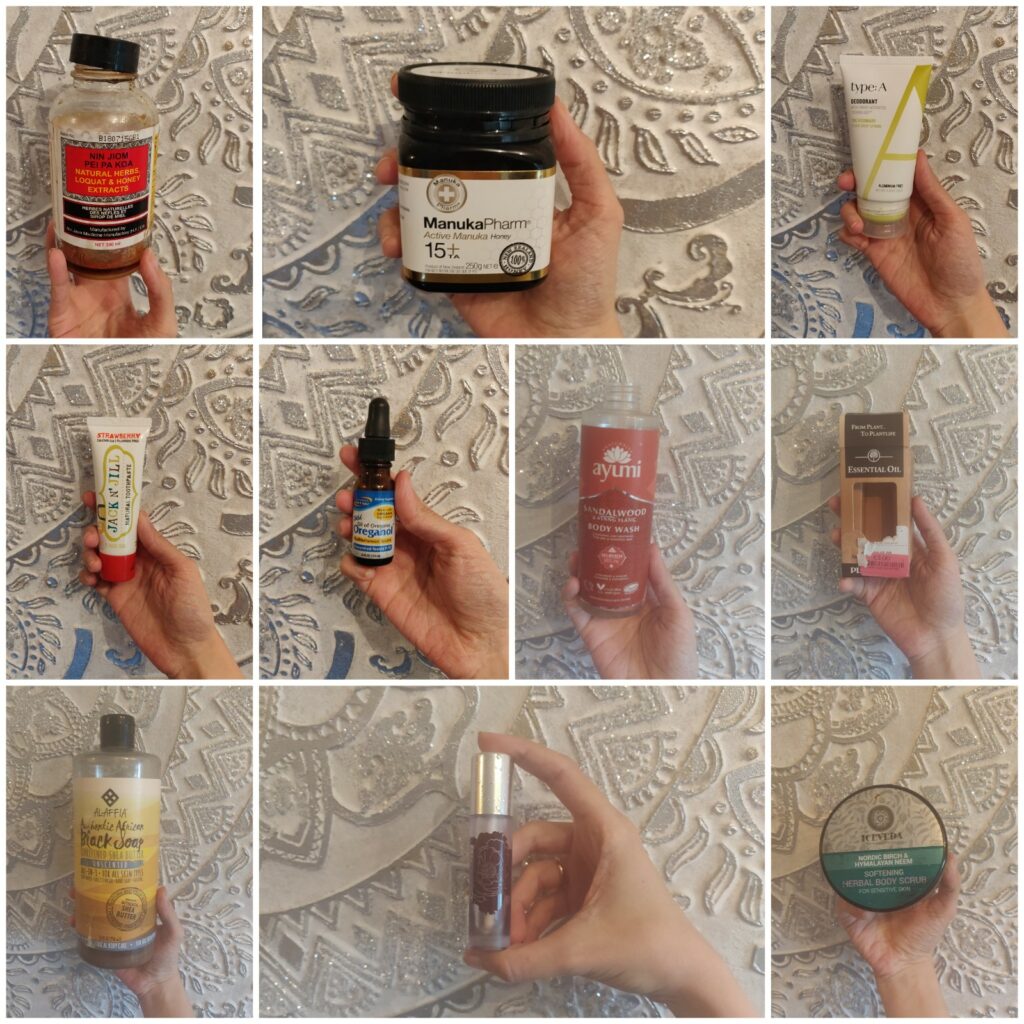 FABULOUS GREEN BEAUTY PRODUCTS I WILL REPURCHASE
Bella Aura Daily Repair Moisturiser & Bella Aura Instant Lifting Eye Contour*
My love for them is infinite, the best green beauty has to offer, full stop. See full review here. I never want to be without them!
*Update on why I no longer stand by this brand, even though I still think their products are fantastic, can be seen here, scroll down to the very end.
One more thing I can't live without! I use it as a medicine and also for masking, see my 12 DIY manuka masks with super simple ingredients you already have in your kitchen here.
One of my secret weapons! Natural antibiotic, antiviral, antifungal wild oregano extract that is somehow miraculously one of the strongest antioxidants – say what? More here.
Still Ms Green Life In Dublin Junior favourites, see this and other natural products she uses here.
Nin Jiom Pei Pa Koa cough syrup
Natural Chinese honey and herbs syrup that really works. Currently have three back ups.
Inner Senses Organics Active Body Oil*
Inner Senses gets a lot of my respect, see my review of their body oils here.
Ayumi Hibiscus & Turmeric Shampoo x 2
Ayumi Sandalwood & Argan Shampoo x 2
Ayumi Sandalwood & Argan Body Wash
Ayumi Sandalwood & Argan Body Scrub*
All reviewed here and I also included the brand as a part of my Affordable Green Beauty Products here. Repurchased many times since, a firm favourite in Casa Green Life In Dublin!
Reviewed here, I also feel this brand is here to stay in my stash!
Another staple in my natural beauty cabinet for years, I can't tell you how many bottles I've gone through. It works people!
Alaffia Shea Butter & Neem Hand Soap
Alaffia Black African Soap 
Great brand with affordable products that work well – keep that in mind if you are on a budget. Get it from Amazon or let me tell you a little tip – keep out for it in TKMaxx 🙂 See this post for more.
Want K-beauty but want all natural and organic ingredients? This is the brand to try! Review here.
Sante Gloss Shampoo
Budget shampoo option for all of ya 🙂
Isun Rose Cucumber Mist*
Amazing brand that has my respect for quite a few years, see reviews here, here, and here.
Cannuka CBD Nourishing Body Cream*
A line that blends CBD and manuka together. Really good and natural products, I really enjoyed using the cream. US brand, not too sure if they ship worldwide?
I am on the I-don't-even-know bottle of this. Good stuff.
I wish I could share the amazzzzing smell with you! I want a full size asap 🙂
Clean greens to add to smoothies and such.
Fitglow Night Lip Serum
So good that I even took out the stopper to scrape the sides of the bottle – I am practically licking it clean 🙂 Really want to have it back in my life but not sure how to find the funds for it, it is really expensive. This was a GWP.
GREAT NATURAL ITEMS I WON'T GET FOR NOW DUE TO THE SIZE OF MY STASH
Just to be clear, there's nothing wrong with the formulas or the products, it is a case of me trying to reduce to just one open product in any given category 🙂
Vapour Foundation 
Chobs Apple Bubble Cleanser*
Acure Leave In Conditioner*
Plant Therapy Tangerine Essential Oil
Fat & The Moon Natural Body & Face Cream
GREEN BEAUTY ITEMS I A NOT REPURCHASING 'COS THEY WEREN'T SUITABLE FOR MY NEEDS/ DIDN'T WORK FOR ME
Type A natural deodorant*
Omm Orange Blossom deodorant*
100% Pure Maracuja Oil Mascara
First two products mentioned didn't work for me at all, and the 100% Pure mascara used to be my favourite through and through – I am very sad to put it into "never going to repurchase" category. I gave them another chance after a year or two of not buying it. See the reasons here:
Please like and share my posts on social media, it really helps to get the green beauty word out – and you will forever have my gratitude!
FOLLOW ME ON
That's all folks, thanks for reading xo
Lots of Love,
Renata.
Enjoy my content? A  tip into my PayPal Tip Jar -  will get You my eternal gratitude and more awesome green beauty reviews Your way! I weed out all the greenwashing products so You won't have to.